Sharing your passion for surfing with your partner can be dreamy, some couples of famous pro surfers post many pictures of their salty love story and their travel together around the world looking for perfect waves on social media, and I have to admit that it's pretty tempting. With Valentine's day coming it's time to think about benefits and disadvantages of surfing in couple.
To every single women looking for their charming surfer here is an idea of what to expect.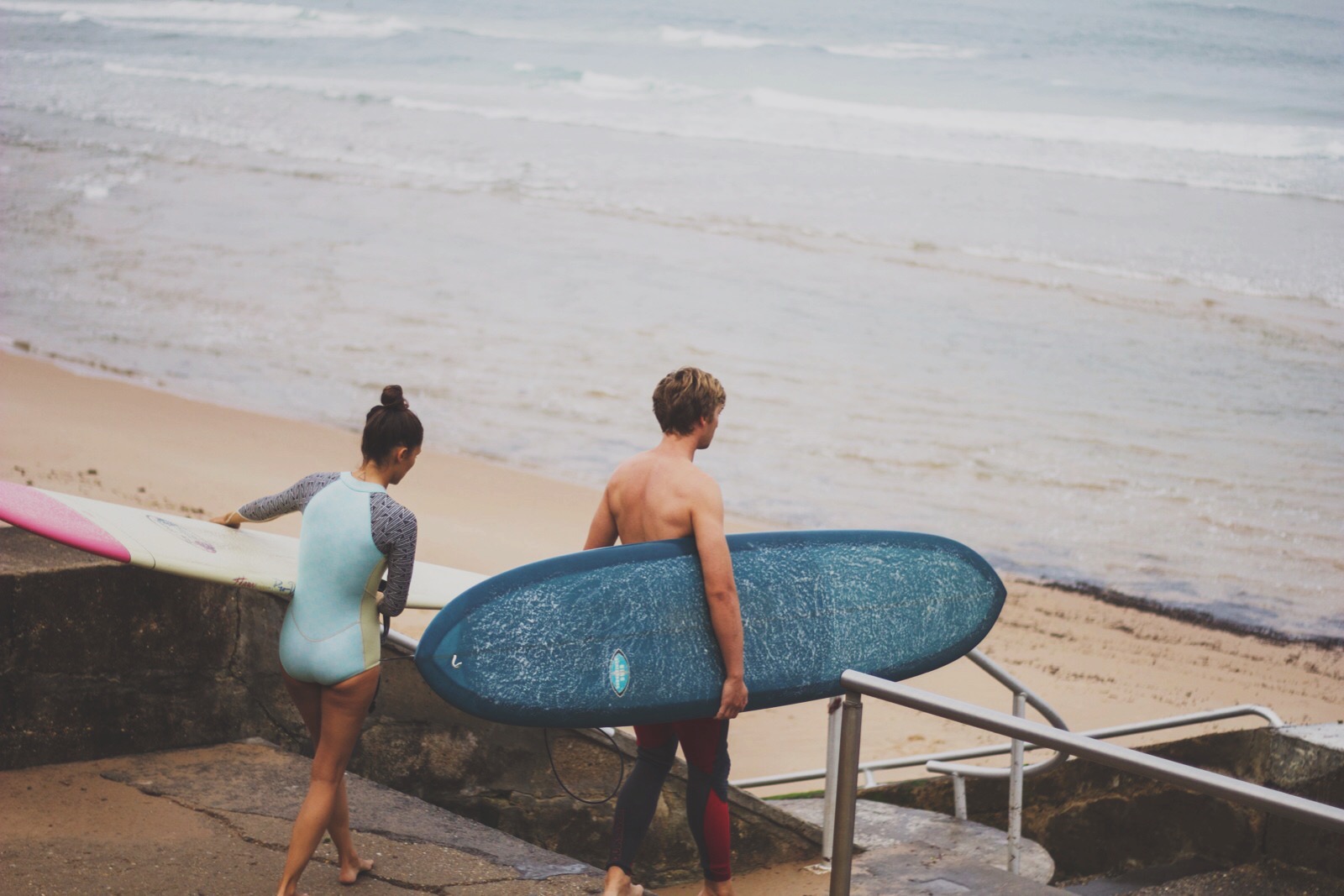 5 good reasons to surf in couple
1. Your quiver is bigger !
Who says surfers couple says more surfboards to ride ! You can switch boards in the water and test boards you would have never bought for yourself.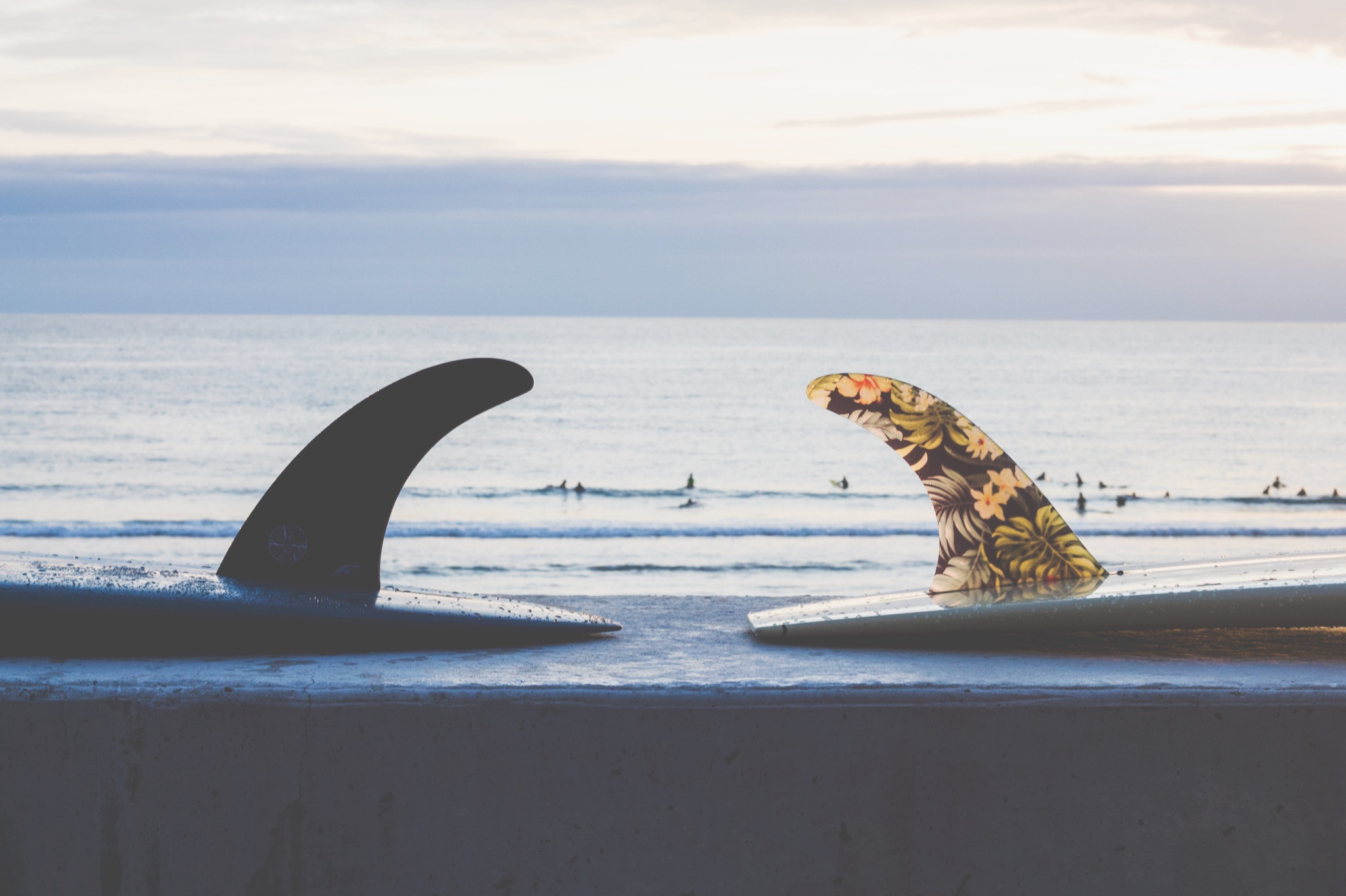 2. You push each other.
Surfing together is always nicer than surfing alone and keeps you motivated (especially in winter). And if one of you get lazy, the other one will always be their to push you to go in the water.
3. He is your bigger fan.
What a great feeling when you see pride on the face of your loved one when you just took a good wave. We push each other to improve, to overcome our fears and limits and we share our after sessions feelings and impressions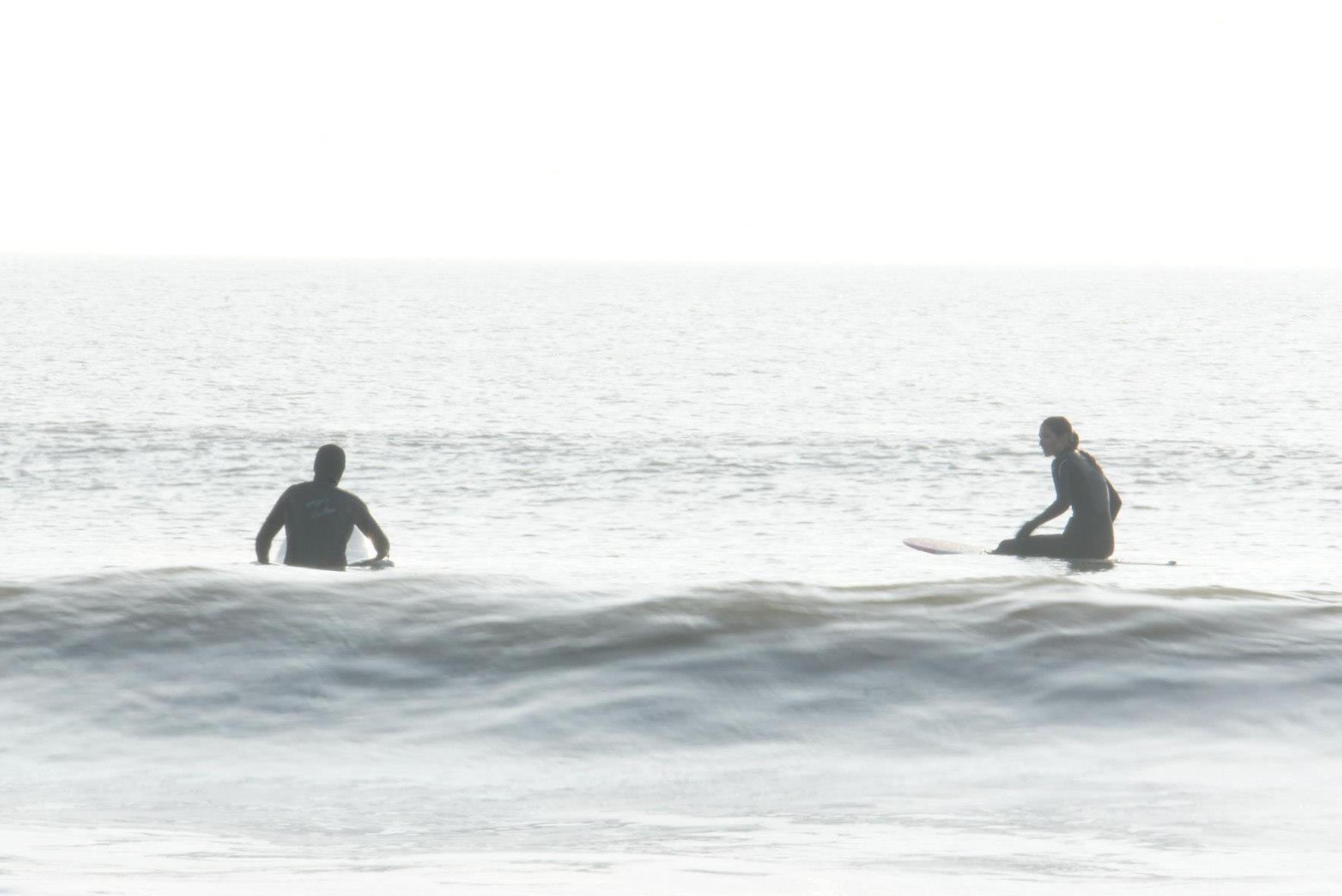 4. Holidays destinations are all set
Where you can surf ! Your holiday location is defined by the waves and surf conditions. Going on a trip together is awesome but going on a surf trip together is even better !
5. Your life is all about the ocean
You both want to live close to the ocean, on weekends you always look for the best waves to surf, your conversations are often about surfing and your friends surf too. Nothing better than meeting your friends for an after work sunset session, and it's even greater to share it with the one you love.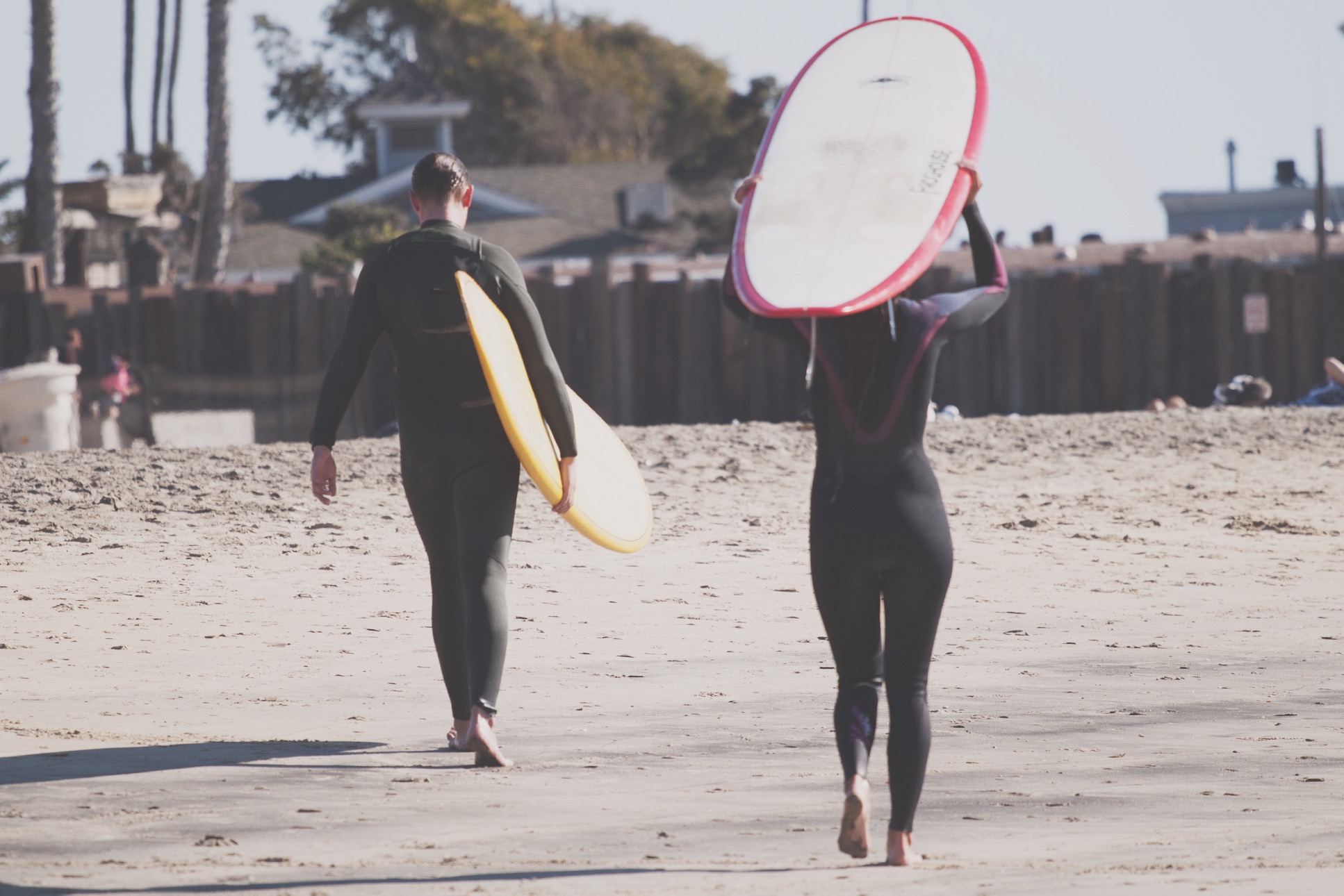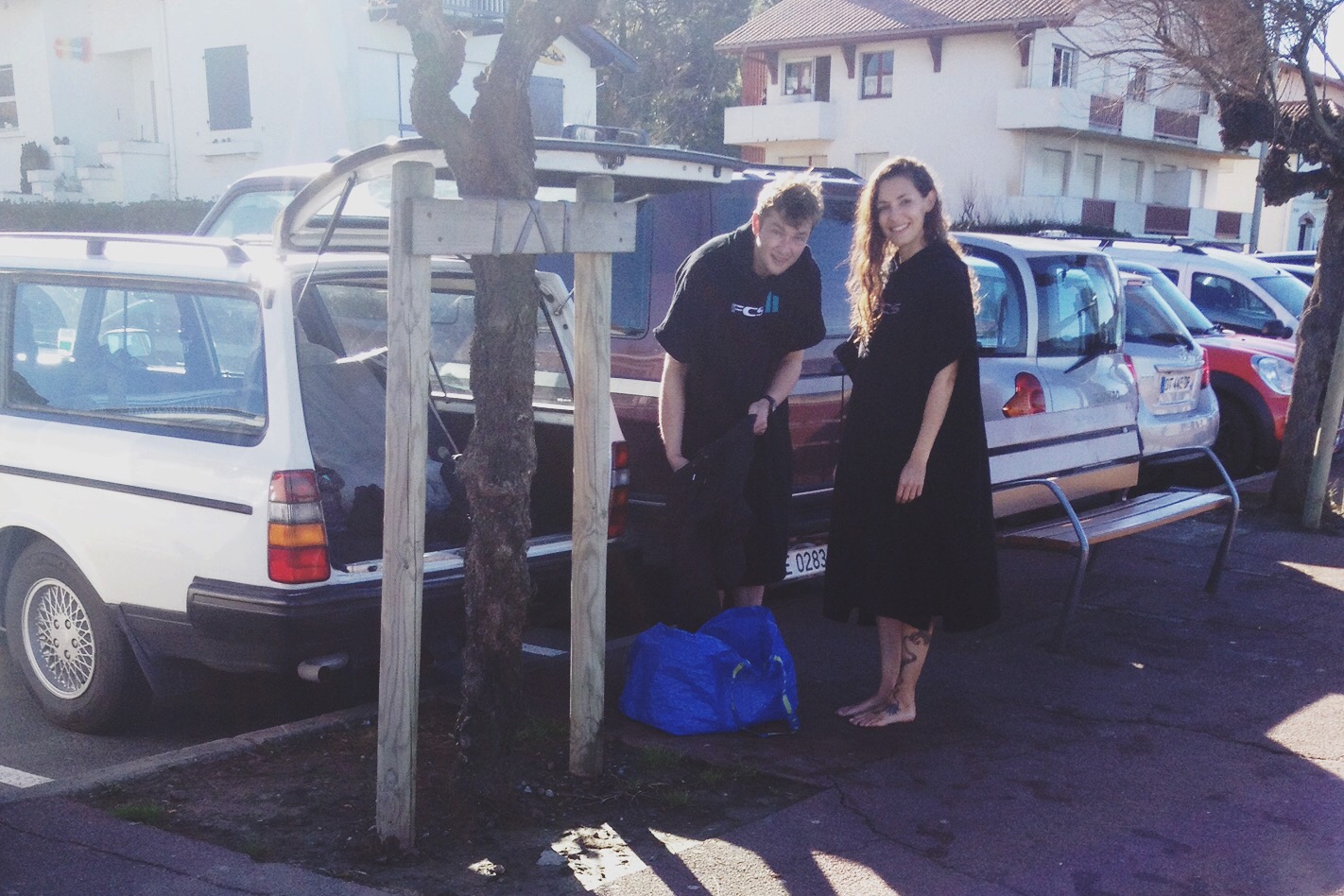 4 little disadvantages you didn't think about
1. You don't always have the same surfing level
Sometimes one of you is super motivated to get barreled in overhead waves, when the other one would rather surf long and small wave, cruising on a longboard. Level differences and taste can sometimes be a problem to surf together and even create some tensions in your couple, you will then have to make compromises to satisfy both surfing wish. And if one of you is not paddling out he/she can always take pictures, it is also a good way to share a session, do it in turns and everyone will be happy.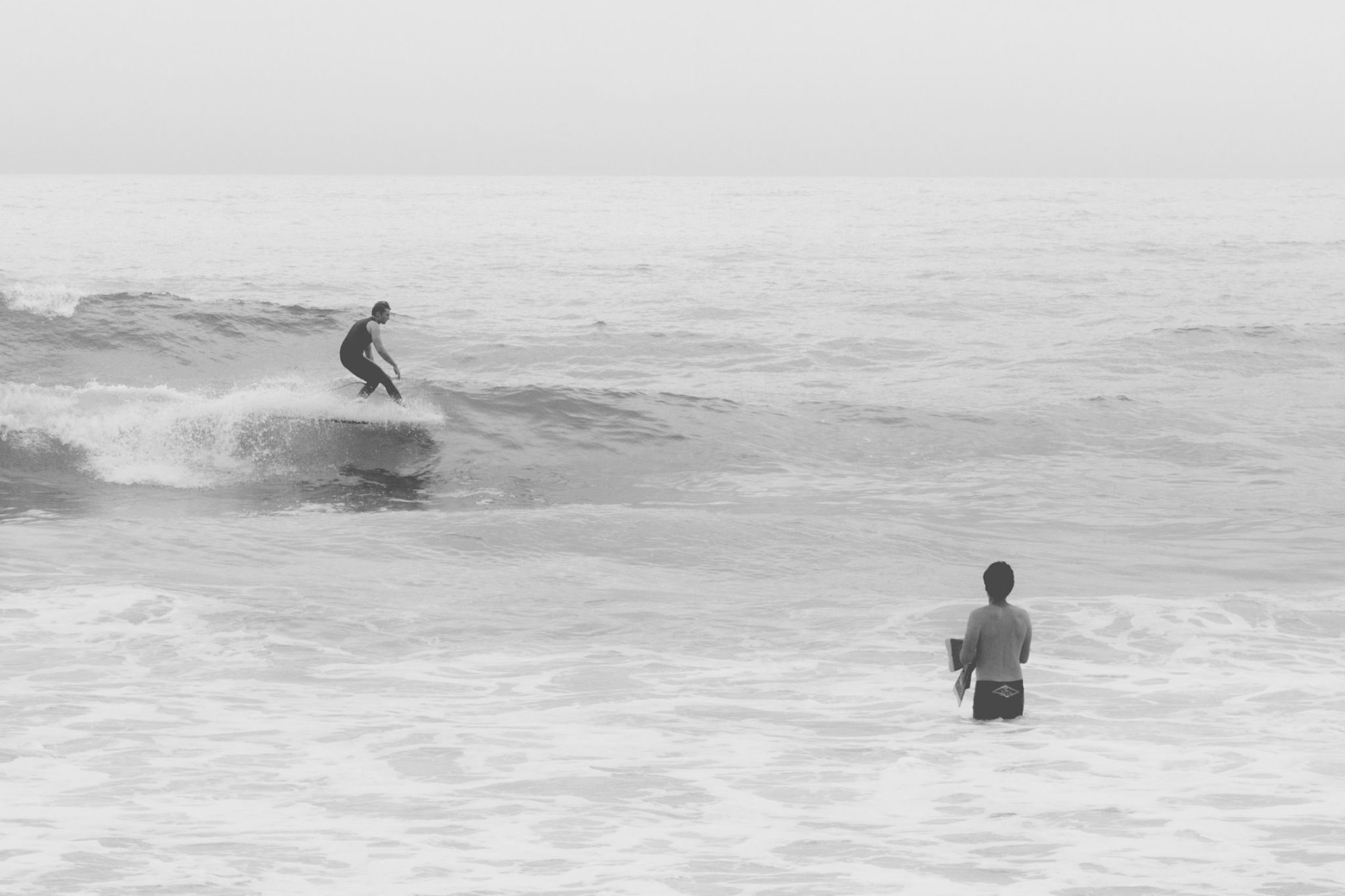 2. Surf trips with friends
You want to go on a trip together and surf perfect waves but this time your partner decided that a surf trip is better with his friends. Then you have two options ; going with them and enjoy the waves and be with your love but forget about lazy afternoon under the palms and romantic sunset diners, you follow them in their waves hunt and drink beer every night. Or you can let them go and do the same thing on your hand, you go on a trip with your friends.
3. Your house/apartment turned into a surf club
Two surfers at home means more sand, wet neoprene, surf wax and other surf accessories always lying around your car or your home. If you have a garden or a garage the damages can be limited, but if like me you live together in an apartment it require strong organizational skills to avoid surfing material invasion.
 
4. Going to the beach, what for ?
The beach is for surfing, if the waves are not good what's the point. It can be hard to bring your partner to the beach just to hang out or swim, you already spent so much time their to surf that getting tanned isn't that much interesting.
Anyhow, nothing insurmontable, surfing in couple and sharing your passion is the best ! Feel free to share your experience in comments ;)
Happy Valentine's Day to all the ocean lovers !
Couples who surf together stay together