Surf Madame is introducing you Ming Nomchong, a talented photographer settled in Byron Bay, Australia. Find out about her amazing working and her passion for the ocean.
Tell us a little bit about you, what is your story ?
I'm a Photographer living in Byron Bay, Australia. I've been shooting on and off for almost 9 years and I can't imaging doing anything else now. I shoot surf, fashion and lifestyle imagery for a wide client base from Byron Bay to all over the world.
I'm addicted to the ocean and any activity that involves being on or in the ocean. I think thats why I love photographing it so much!
How did you become a photographer ?
My mum was a photographer photographer and so was my grandfather so I've been around cameras pretty much my whole life. It was a natural progression for me and a creative outlet which has become my career and has shaped who I am as a person.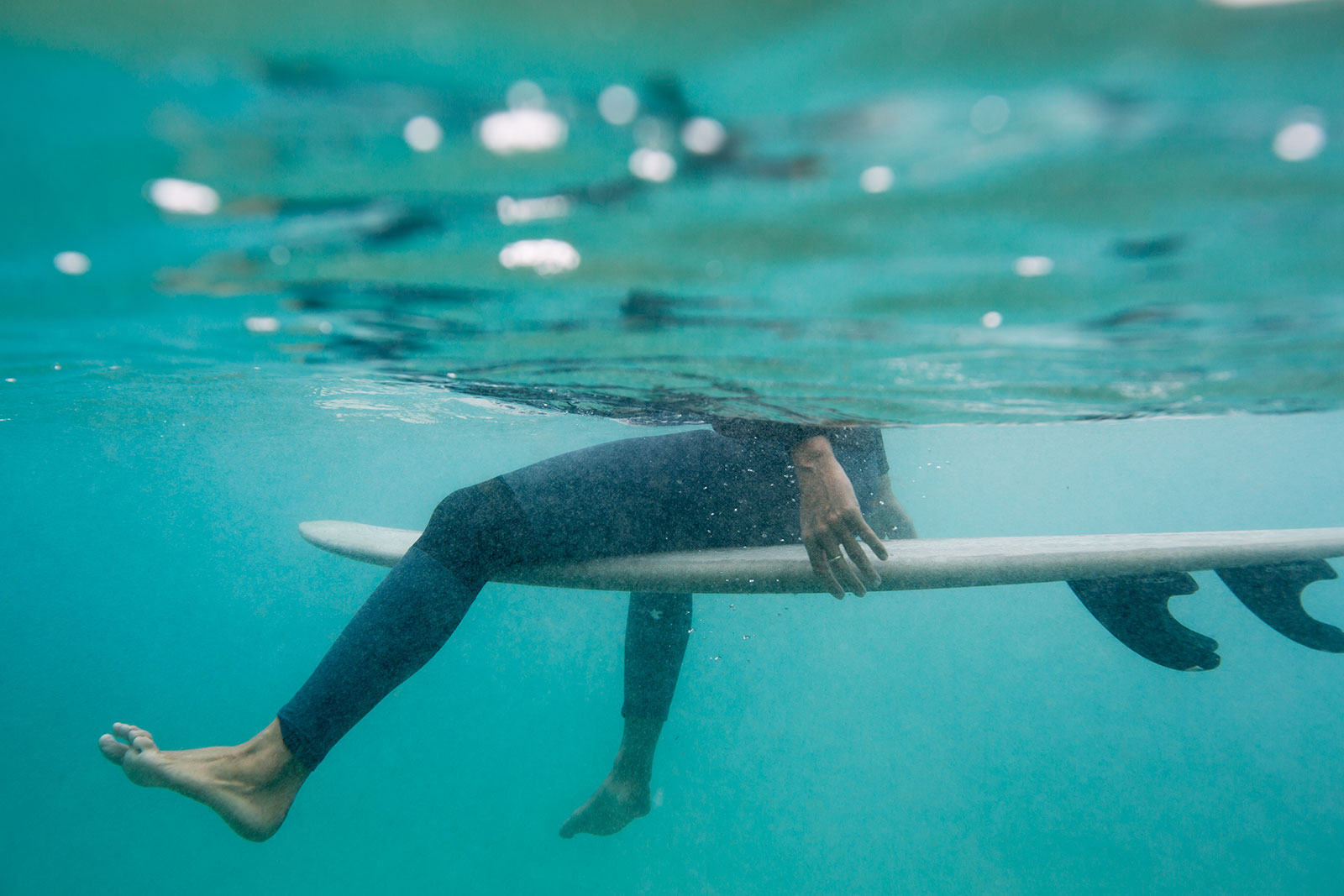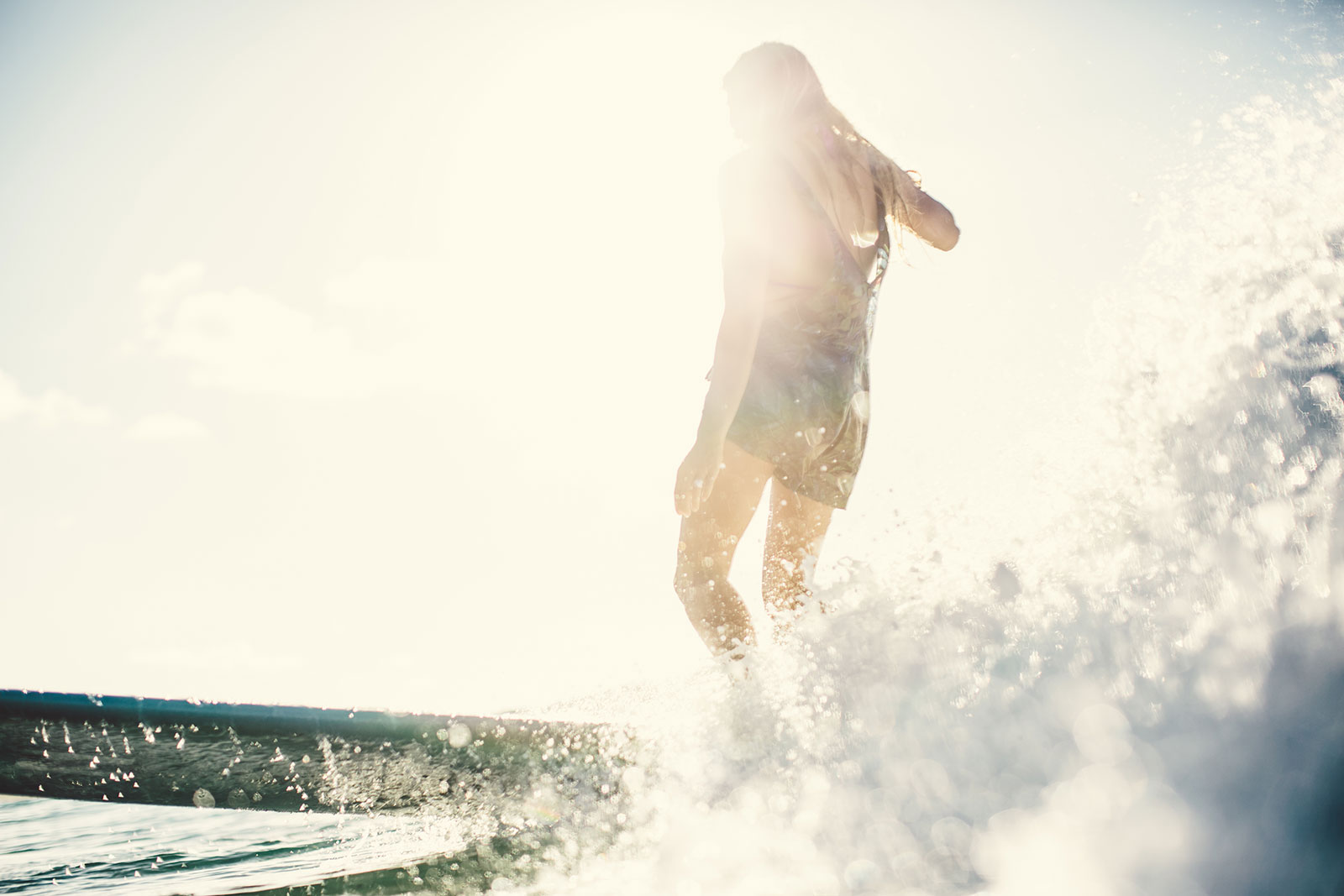 How is life in Byron bay ? What is your daily routine ?
Life in Byron is sweet! Great waves, great people, amazing food, stunning countryside, you couldn't ask for a more beautiful place to live. There's a reason so many people come to live in Byron…
My daily routine changes all the time but on a good day: Get up, surf check, if it's good, surf or shoot. If it's no good, run the puppy. Then I'll either be shooting or editing or doing admin/emails etc for most of the day. In the arvo, usually another surf/shoot check. Then make dinner with my boyfriend and relax in the evening. It's awesome in summer because you can surf until 8:30pm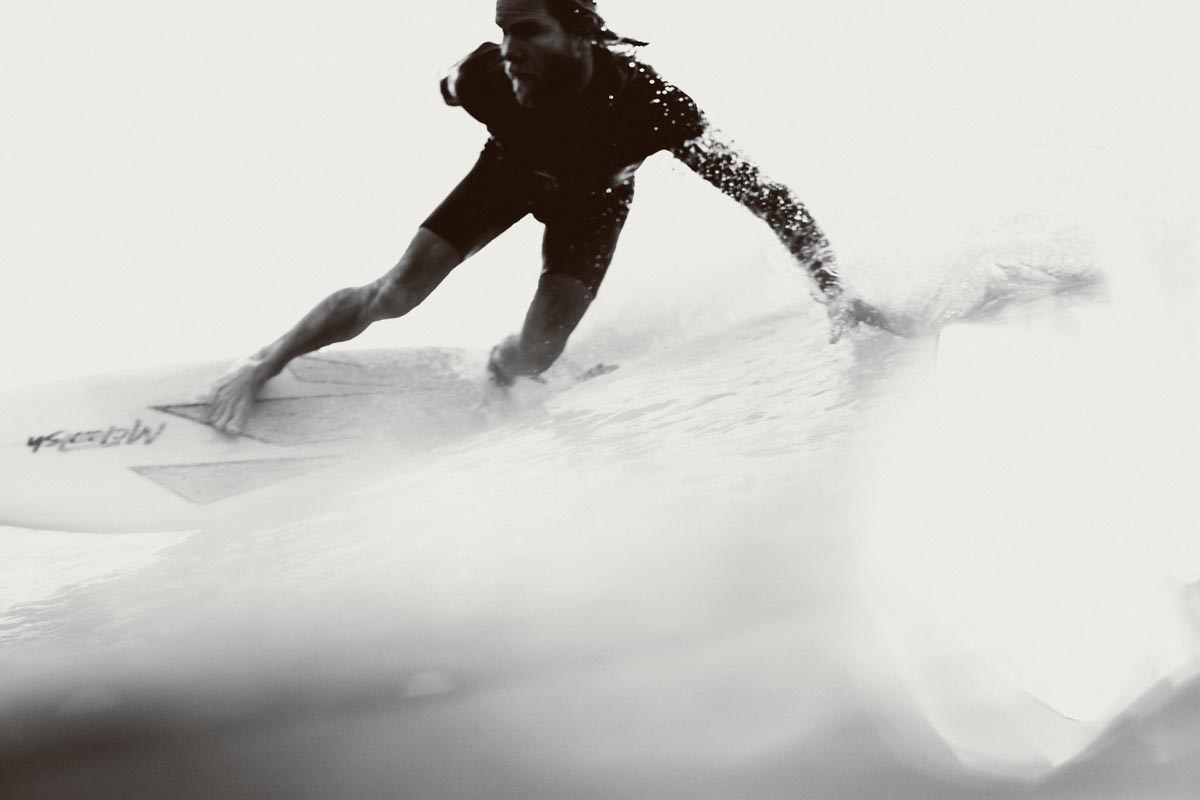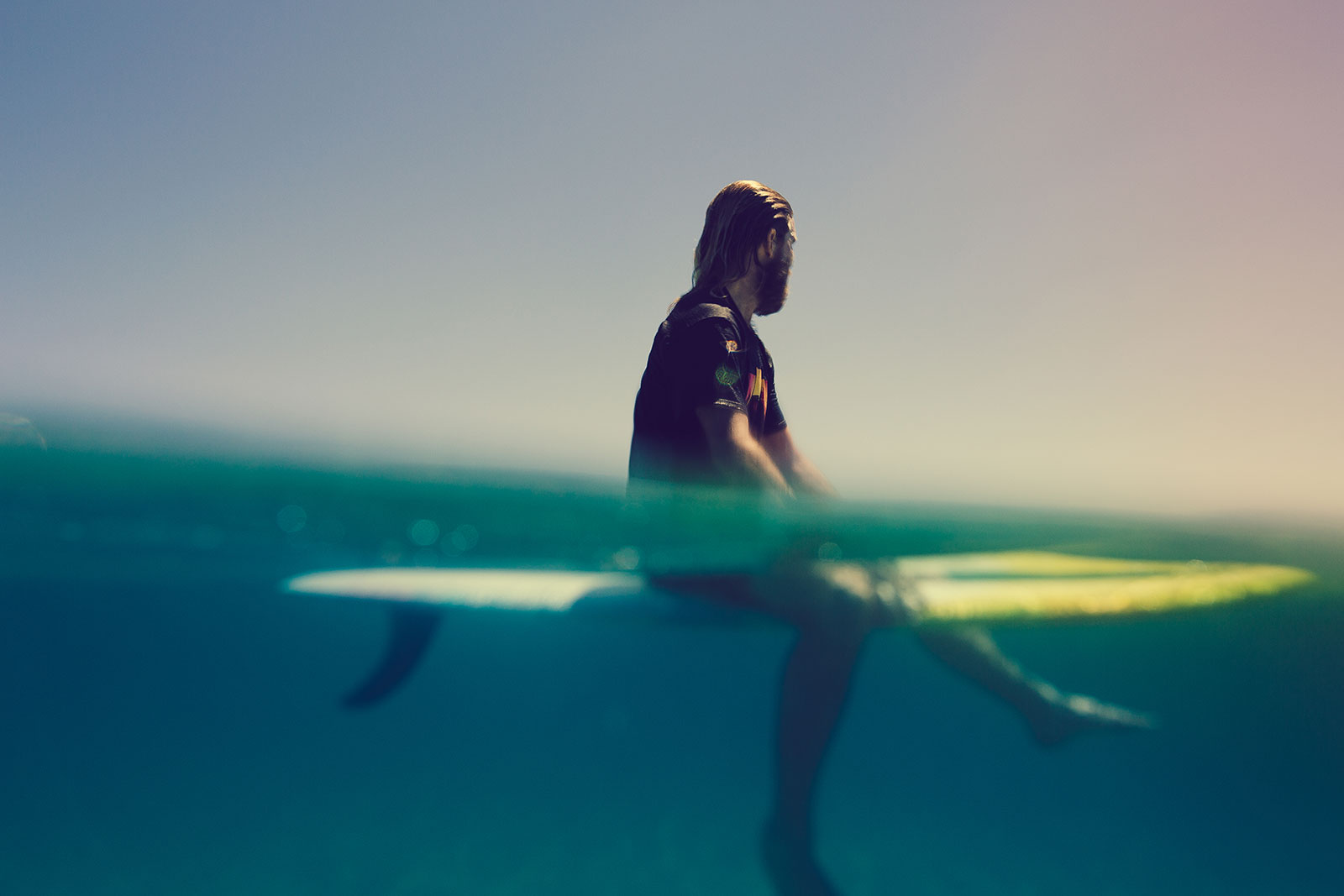 How is it to work with such amazing surfers ? How do they inspire you ?
It's very easy to be inspired when you shoot amazing surfers. I'm always trying to capture the essence of their style and grace in my images. It's definitely a team effort when you're shooting a surfer in the water though. You both have to work to together to link up in the right spot, the surfer needs to know how to surf for the camera, there is more work involved than just surfing when your shooting a particular surfer.
Are you a surfer yourself ?
Yep. Although I end up shooting more than I surf, so my surfing always needs improving. But it's one of my favourite things in the world.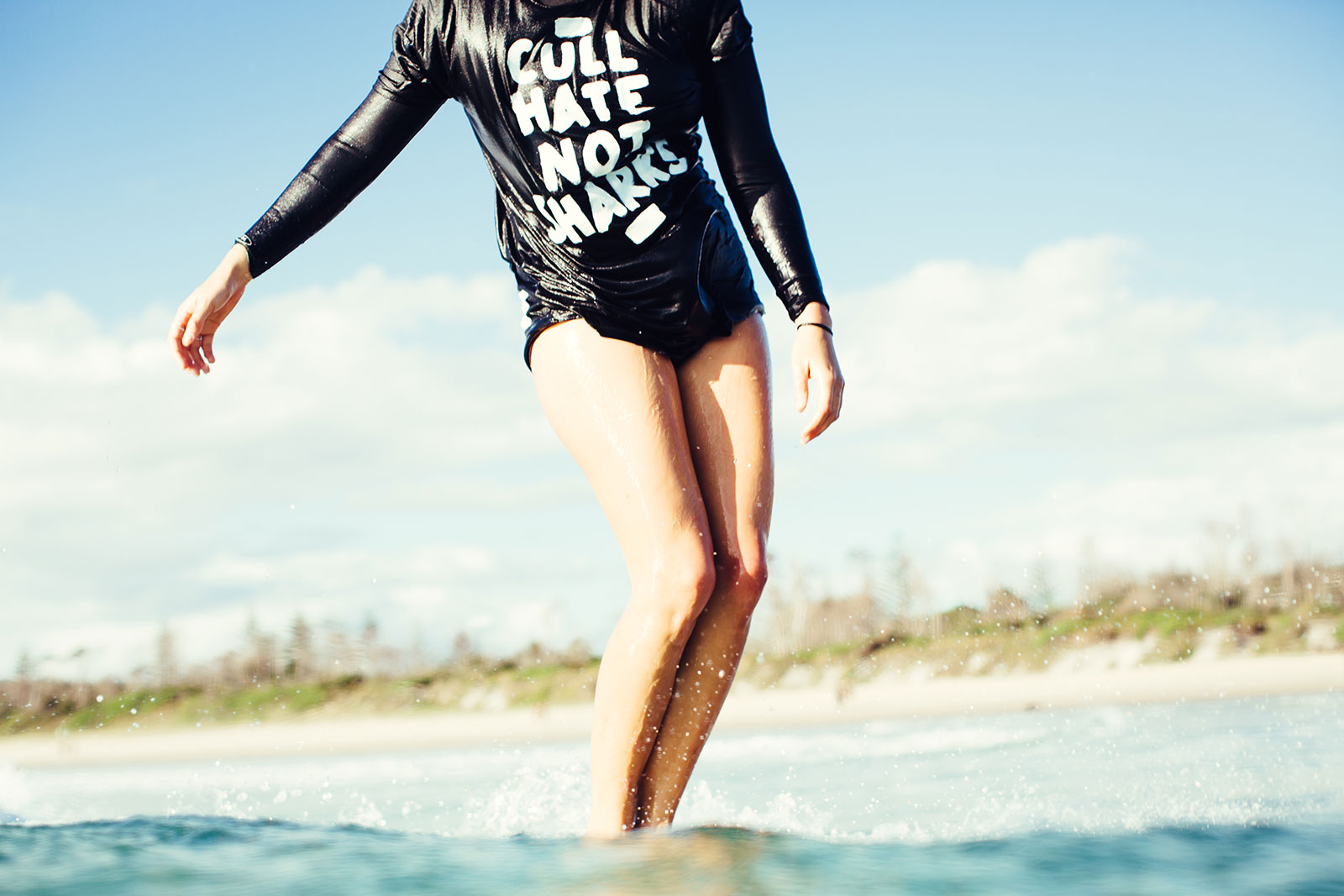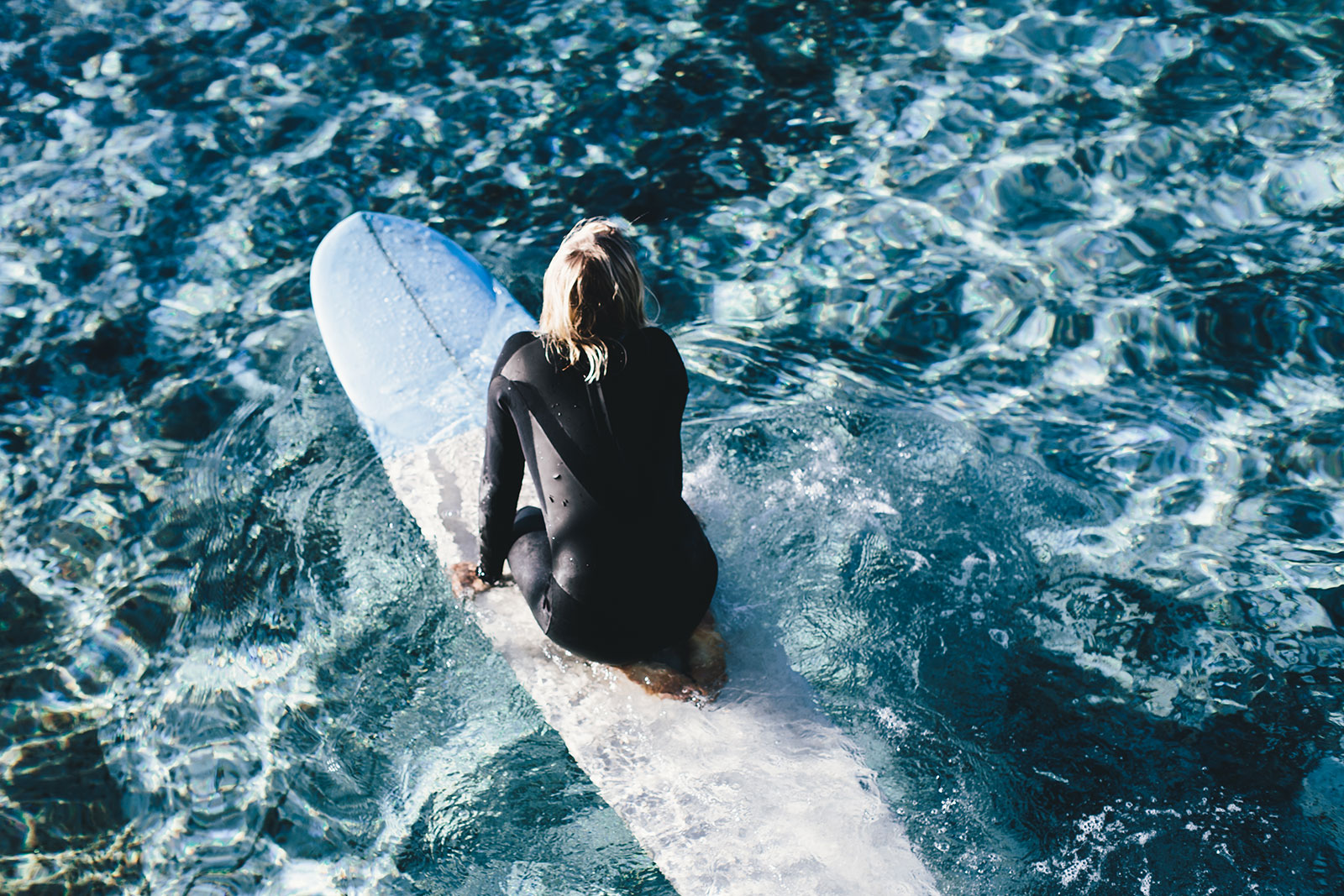 Tell us a bit more about your blog, The Drifter ?
The Drifter was born out of a need for a creative outlet of my travels, dreams and life by the sea. It focuses on imagery of ocean folk, the lifestyle that they lead and the fashion they wear. It came from humble beginnings, all the way from a boat in Fiji almost 2 years ago and it's amazing to see it grow and flower.
Where is the most beautiful place you've ever been for a shoot ?
Probably Fiji. I'm lucky enough to be heading back there again this year too. Beyond stoked. :)
Any funny anecdote that happened to you while shooting ?
It's always an adventure when you're shooting in the ocean. I've played dodge with a few surfboard fins in my time and snapped some pretty funny facial expressions when surfers slide past me. ;)

For more photos from Ming go to her website : www.mingnomchong.com
Or on her blog : The Drifter
Ming is also on Instagram : @thedrifterblog