I often receive comments and messages in which you ask me for how long I've been surfing, how I started surfing, what was my first surfboard, how quickly I learned to surf, etc. So I decided to write a little long article to tell you everything about my surfing background and answer your questions :)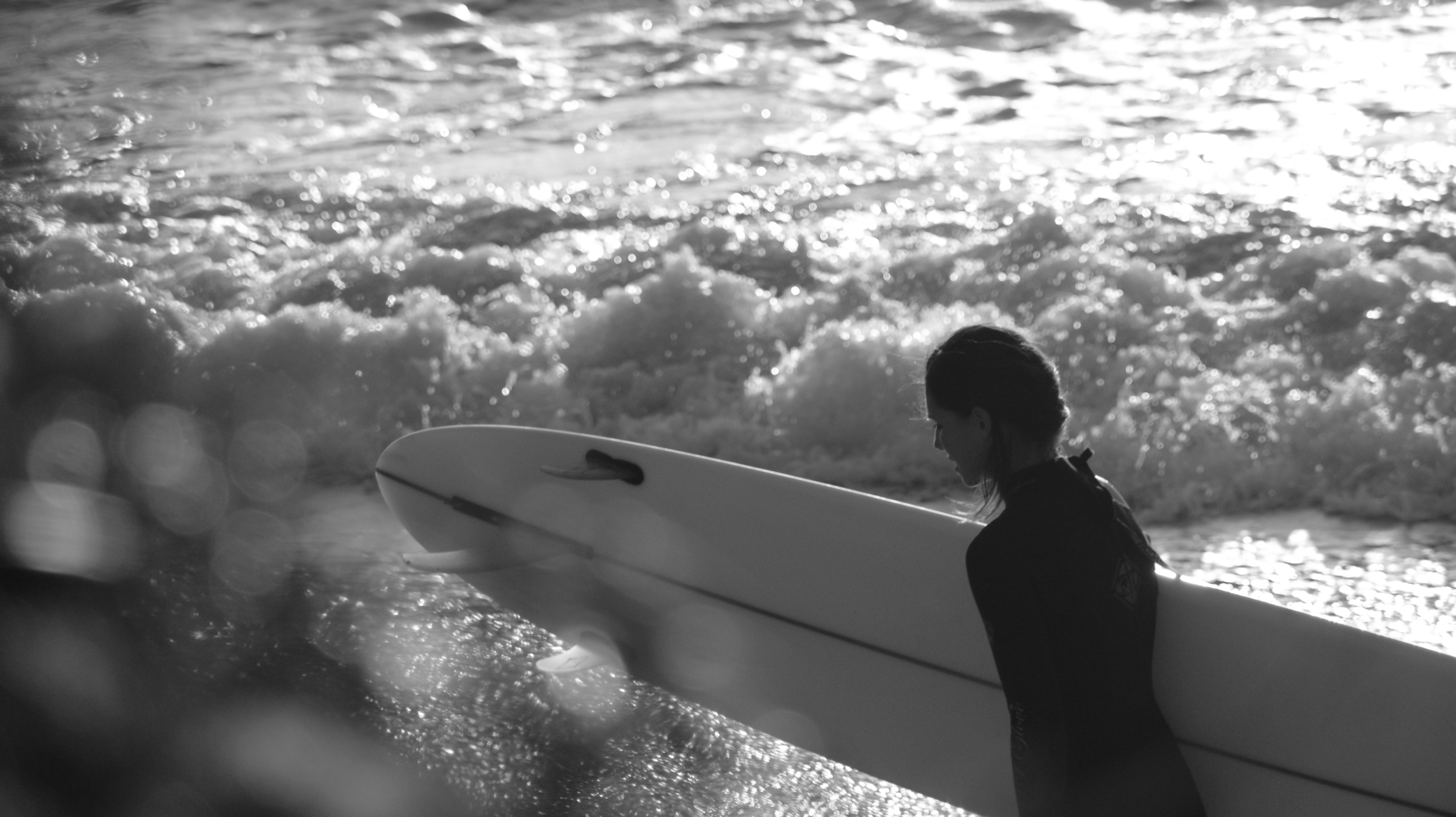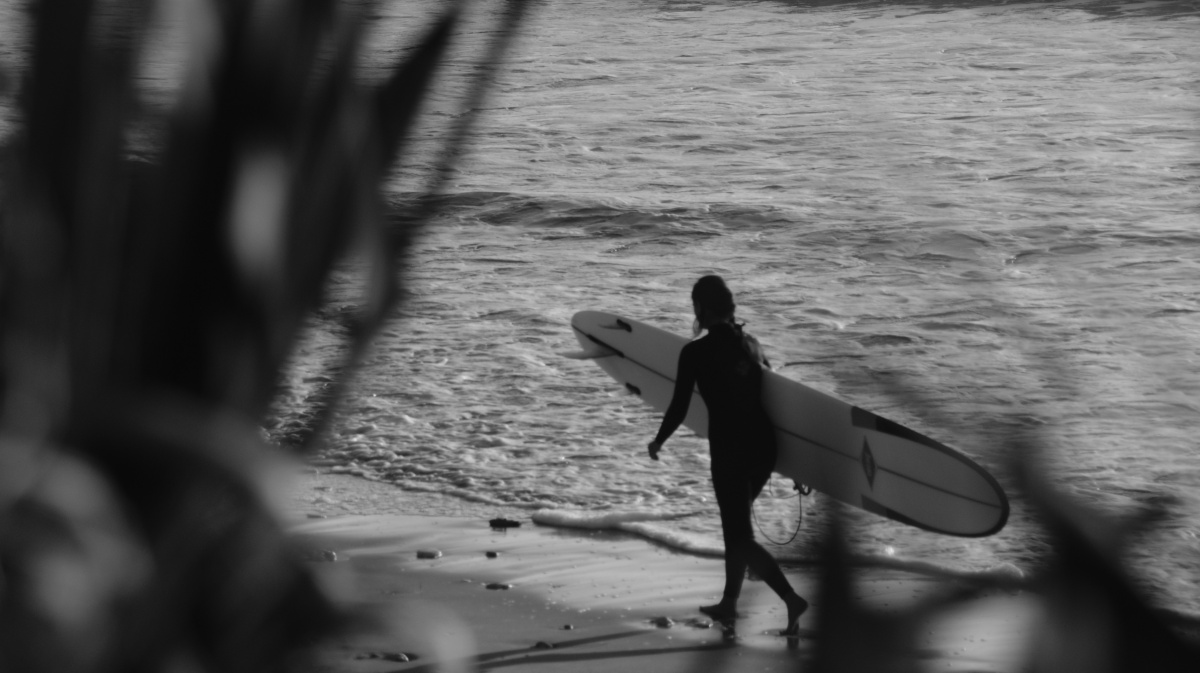 First of all I would like to point out that I didn't grow up in the Bask Country, I spent the first 15 years of my life far from the ocean and back then surfing was something totally abstract and inaccessible to me, but I got interested into riding sports pretty early anyway, I tried to ride a skateboard for a long time (thank you Avril Lavigne) but I was way too sensitive to pain and after a few bad falls and faced with my obvious lack of style on a skateboard I put an end to my skateboarder career.
My first surfing experience was in Lacanau when I was about 15 years old, I was already very tempted by this sport so I took a one week surfing course with a friend to try it out. This experience wasn't really a success, I remember that the conditions were not good but we had to go surfing 2 hours in the morning, 2 hours in the afternoon no matter what. I ended up completely exhausted, traumatized by jellyfish for life and without having really appreciated the fun of surfing. After that it took me a while to try surfing again.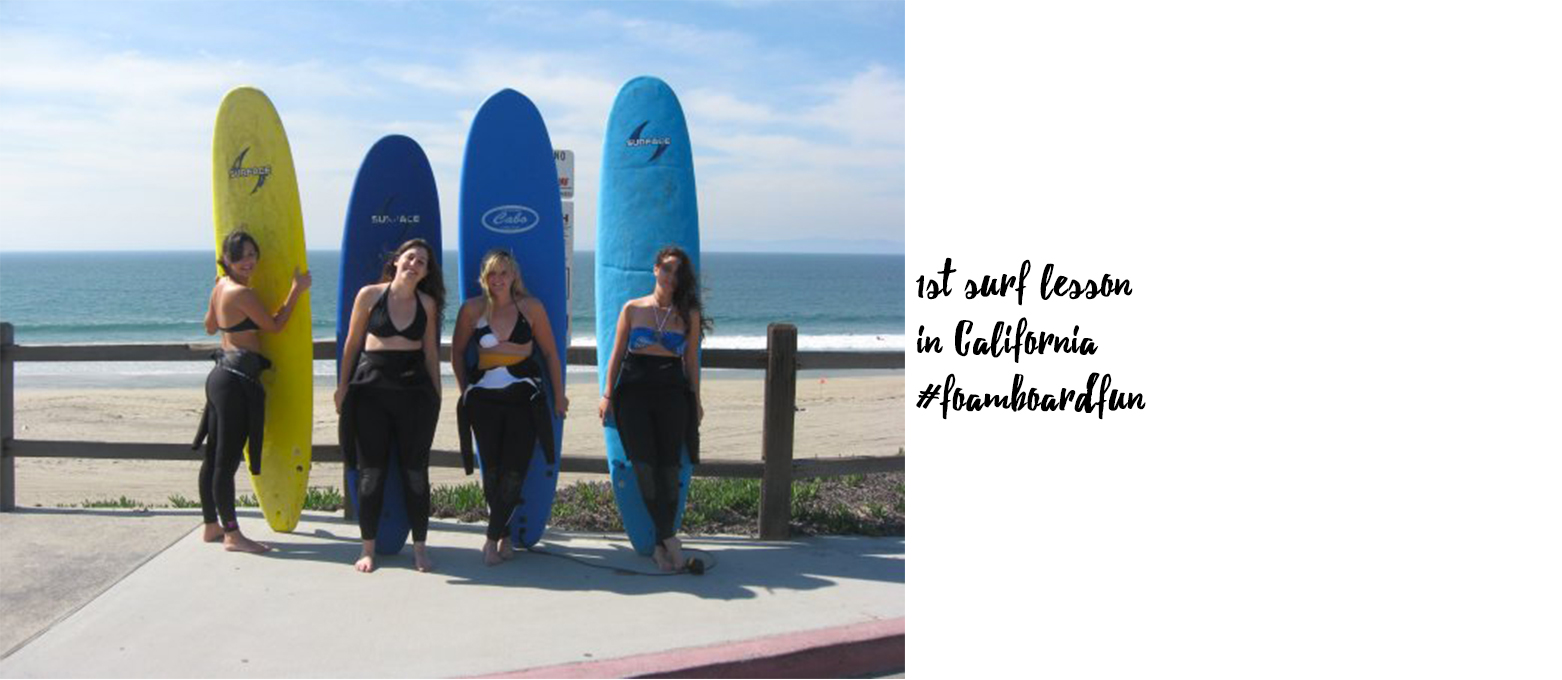 It's when I was 18 and living in California that I truly fell in love with surfing, I was totally immersed in the omnipresent surf culture and I felt right where I belong. My roommate over there, aka Stéphanie from the blog Goldie Blondie, signed me up for a surfing lesson on my birthday, the instructor was super nice, he gave me confidence and helped me to have amazing sensations and I discovered surfing again, it's all I needed to get addicted! Stephanie and I have been friends for a long time, long before blogging, Instagram, etc, when we used to rent foam boards and could stand on our surfboard properly (#love). Back in France I decided to really get into surfing, I was a bit of a longboard purist at that time and my first surfboard was a Jacobs californian longboard, beautiful but super heavy for my small beginner's arms, but I had great sessions with this board anyway and I kept riding it for years.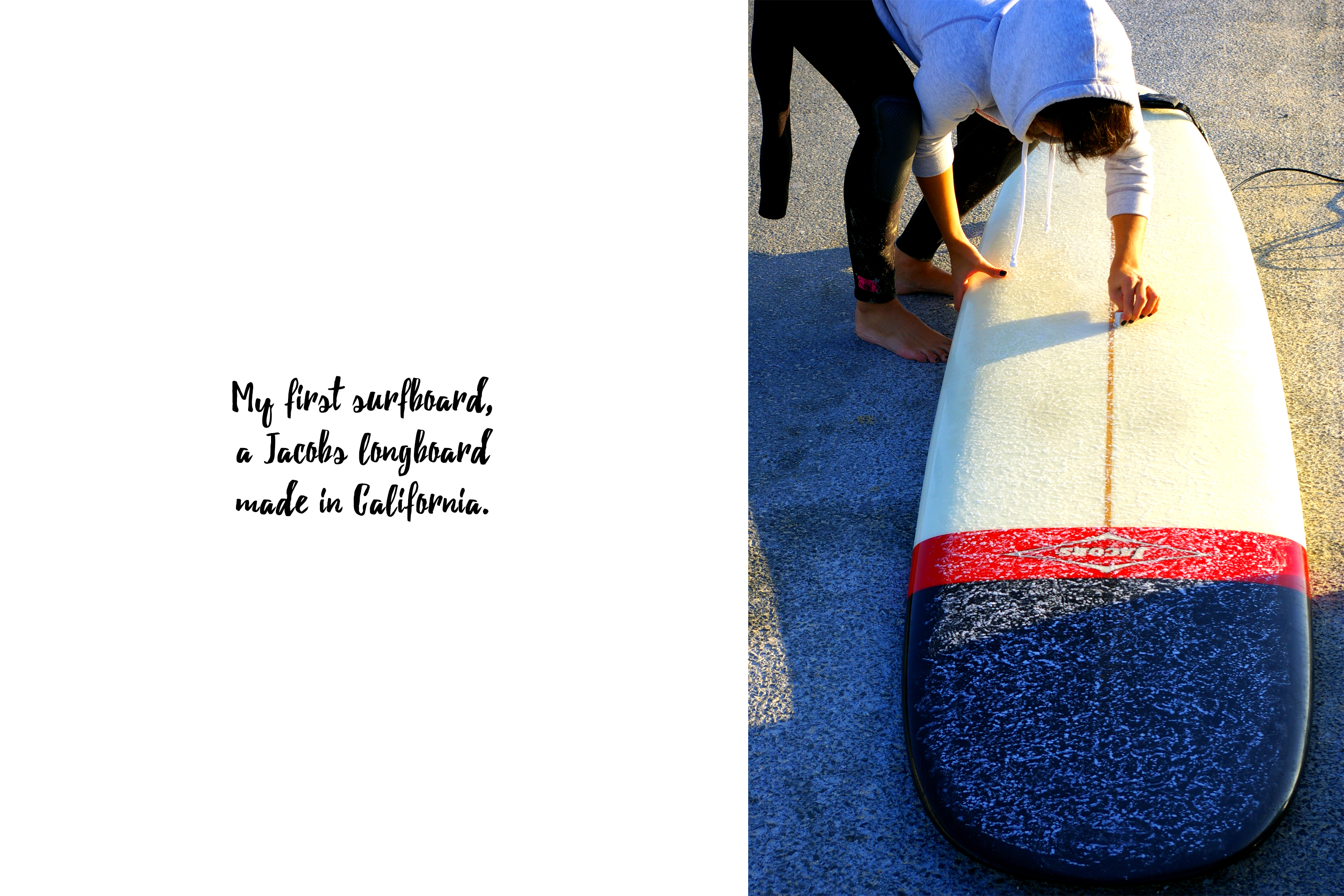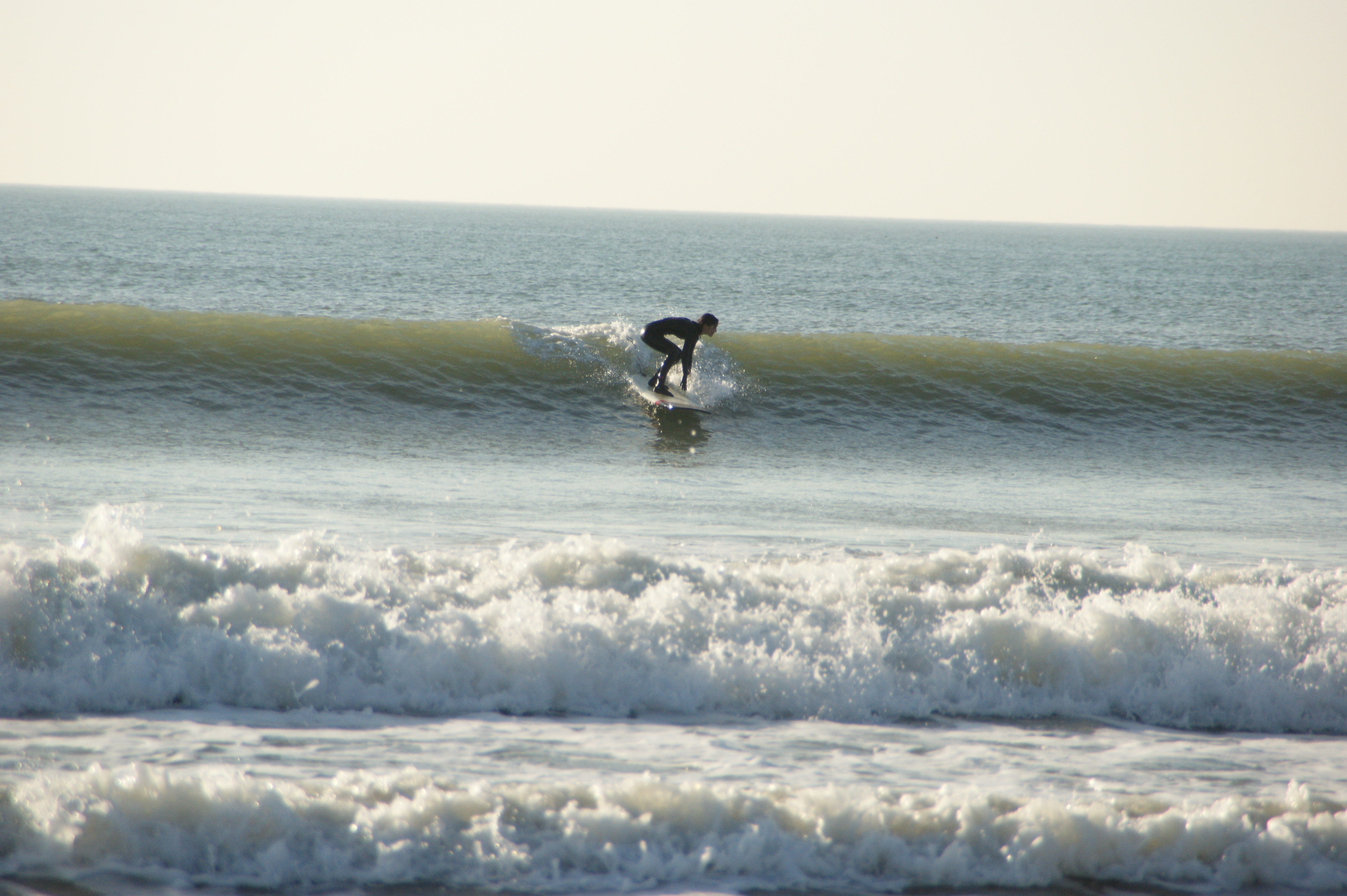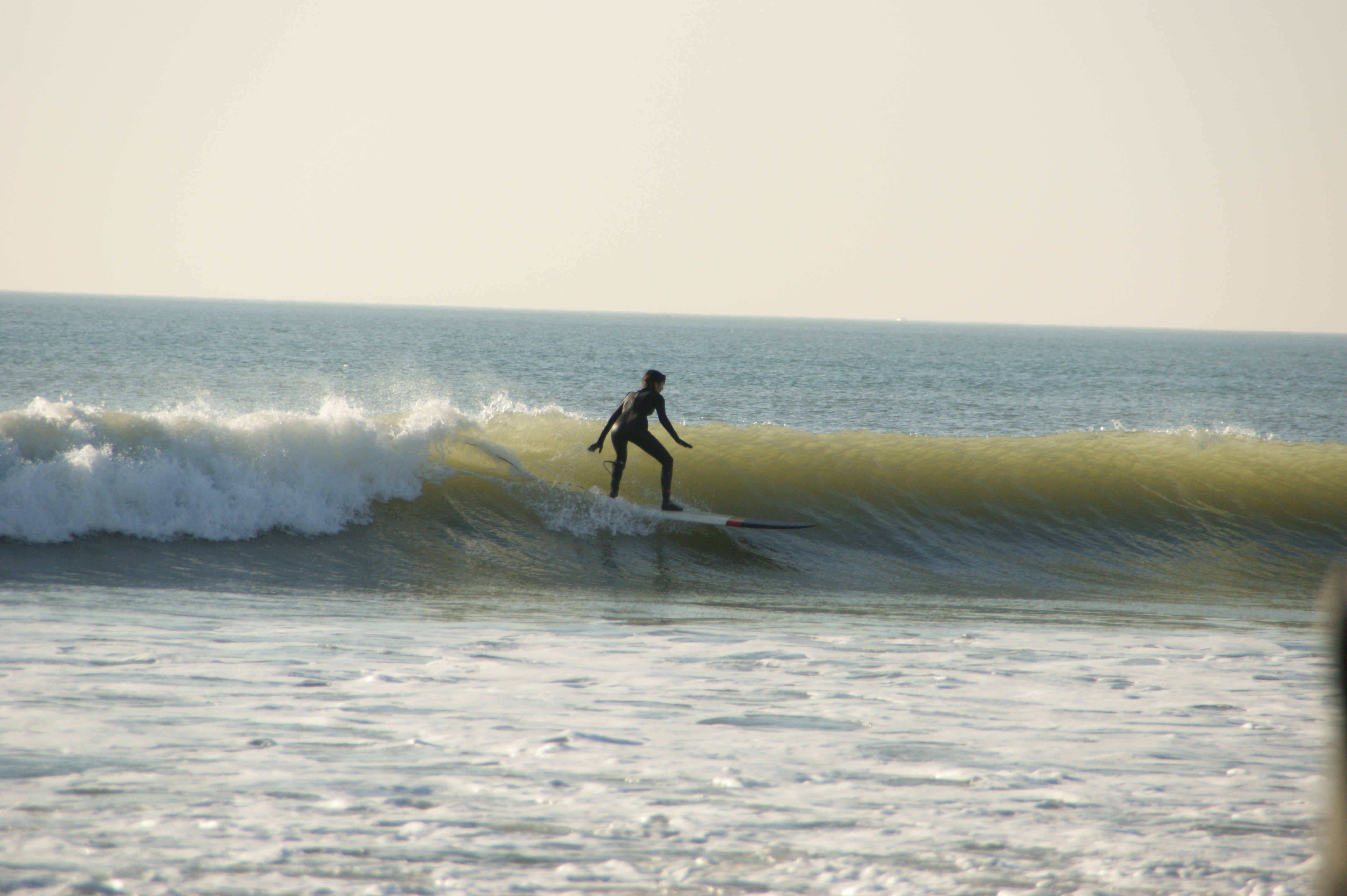 2009, big style…
I learned how to surf on Oléron island, surrounded by a happy group of surfeurs of all ages and all levels, we were only 3 or 4 women to surf and they quickly took us under their wings, that how we all really progressed I think, coached by this small surfing community and pushing each other. I lived one hour drive away from the ocean at the time but I was super motivated, I hit the road all the time to go surfing, whenever the forecast looked good, even at 6am in the morning, both in summer and winter, and without knowing how the waves would be like. I think it took me about 2 years to really be able to surf properly, control my board, know how to read the ocean, basically to be able to go surfing by myself without being ridiculous (or dangerous).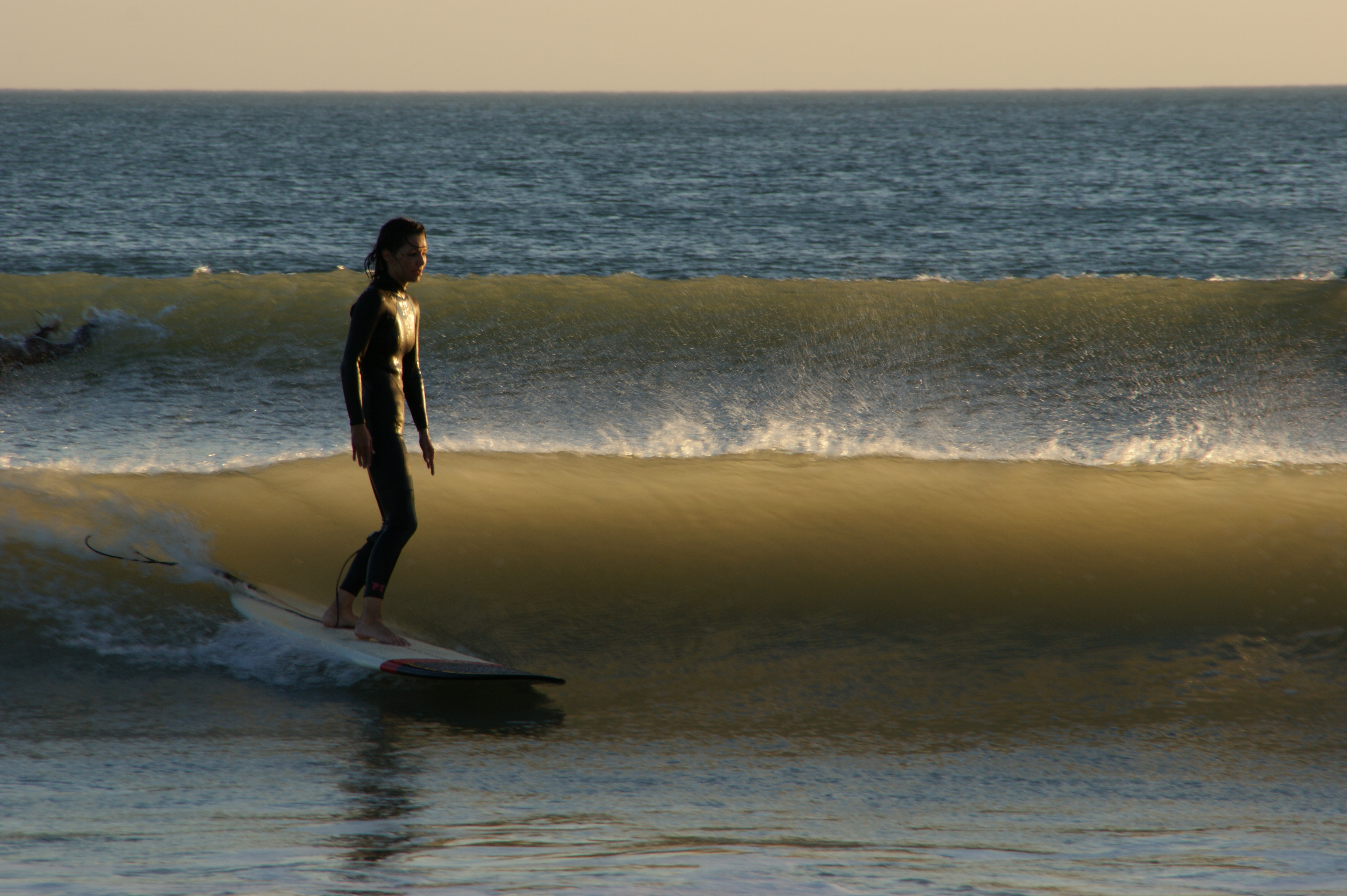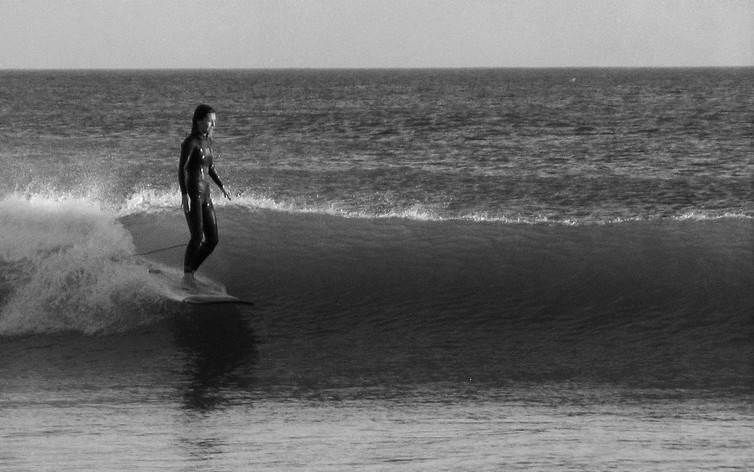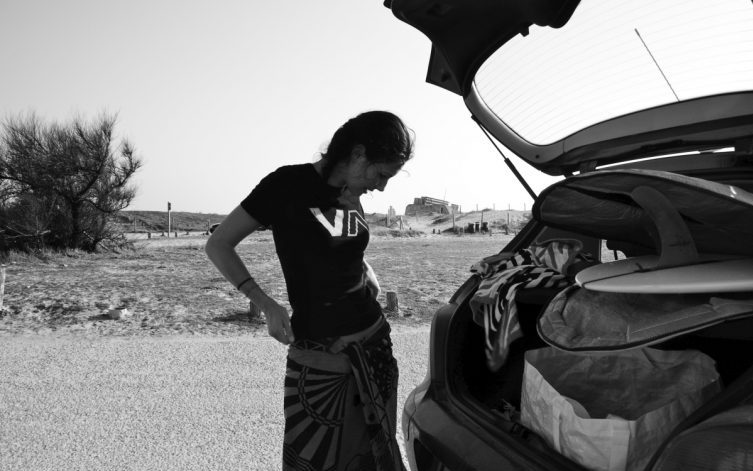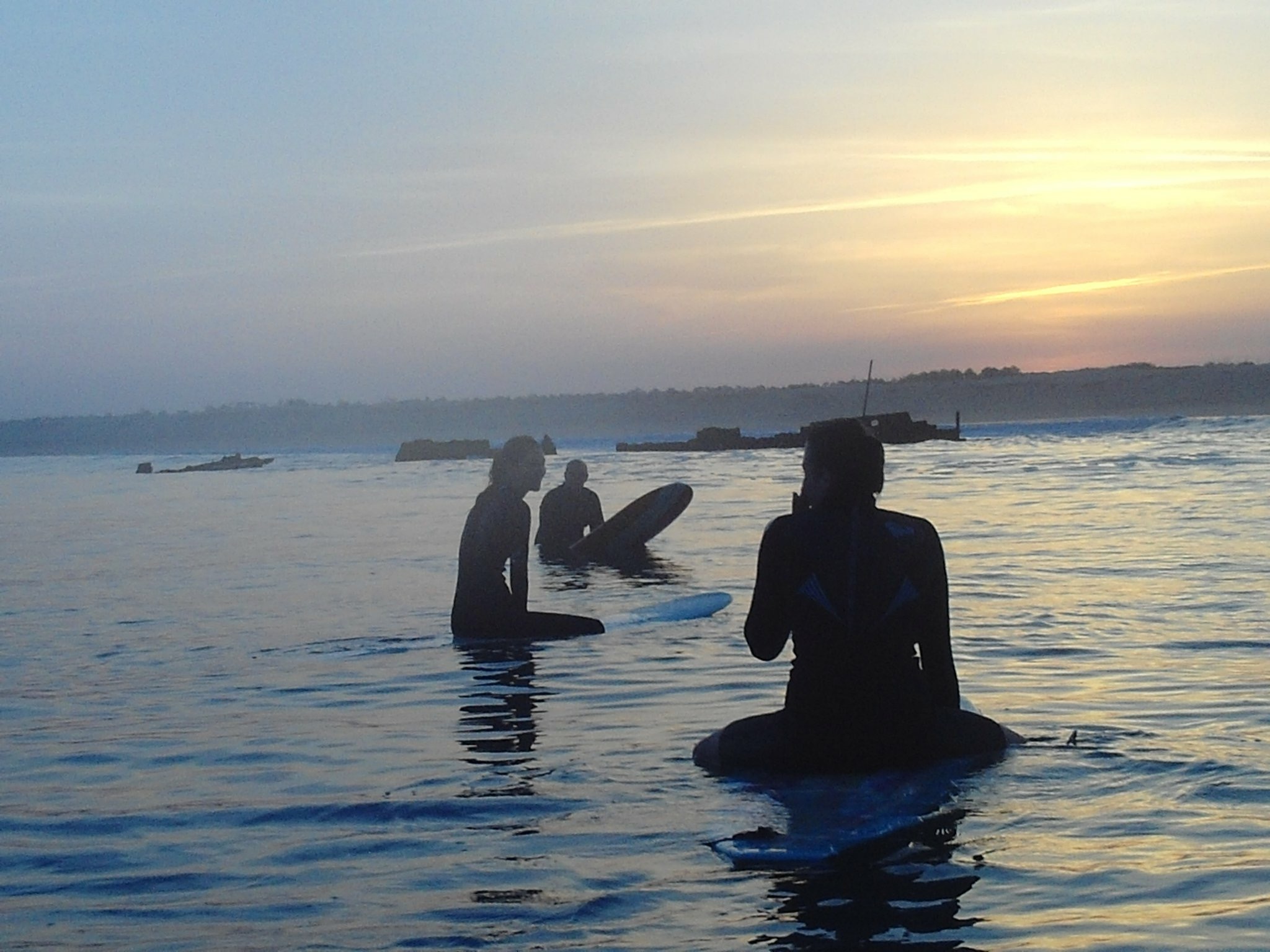 Once I knew how to ride a wave, then my progression got a lot slower, I changed boards several times, tried a smaller one, a lighter one, and finally got one larger, switching surfboards improved my surfing skills quite a bit. Surfing different surf spots is also very helpful, the first time I surfed in the Landes or in Bask country I wasn't really comfortable, I used to surf only on Oleron Island and it was crazy to see that many people in the water, and to surf more powerful and hollow waves. But like everything else I got used to it and it helped me get better at surfing.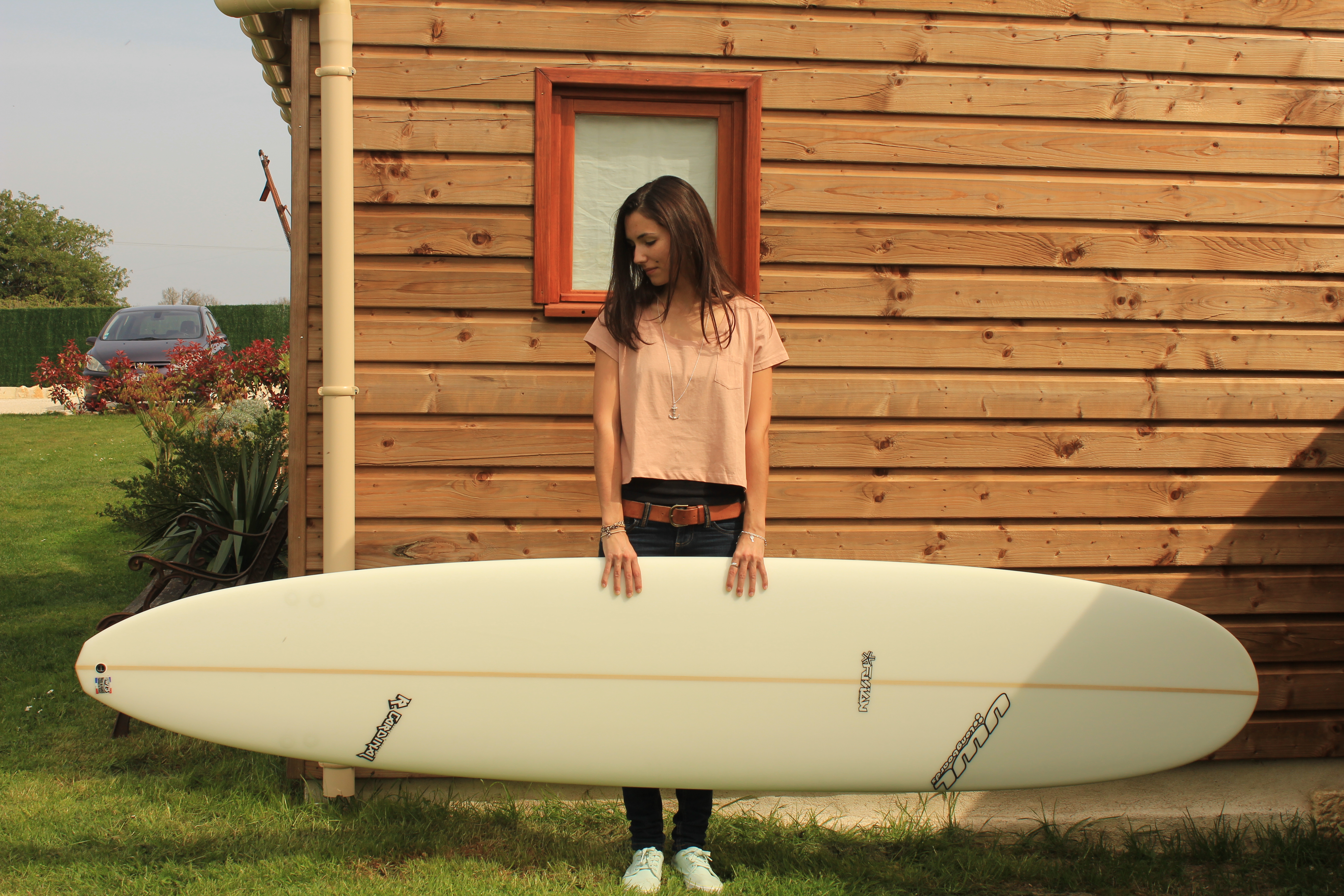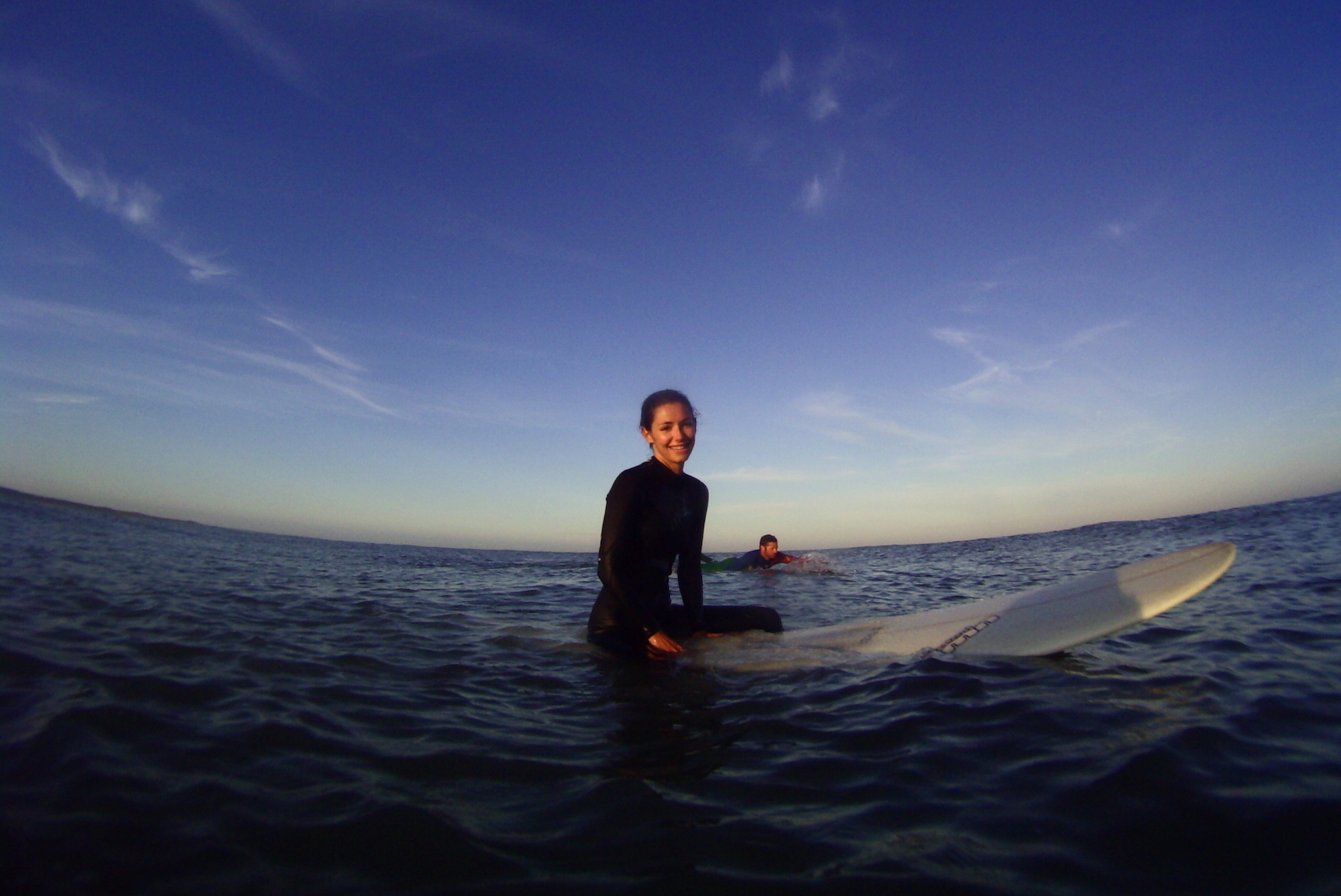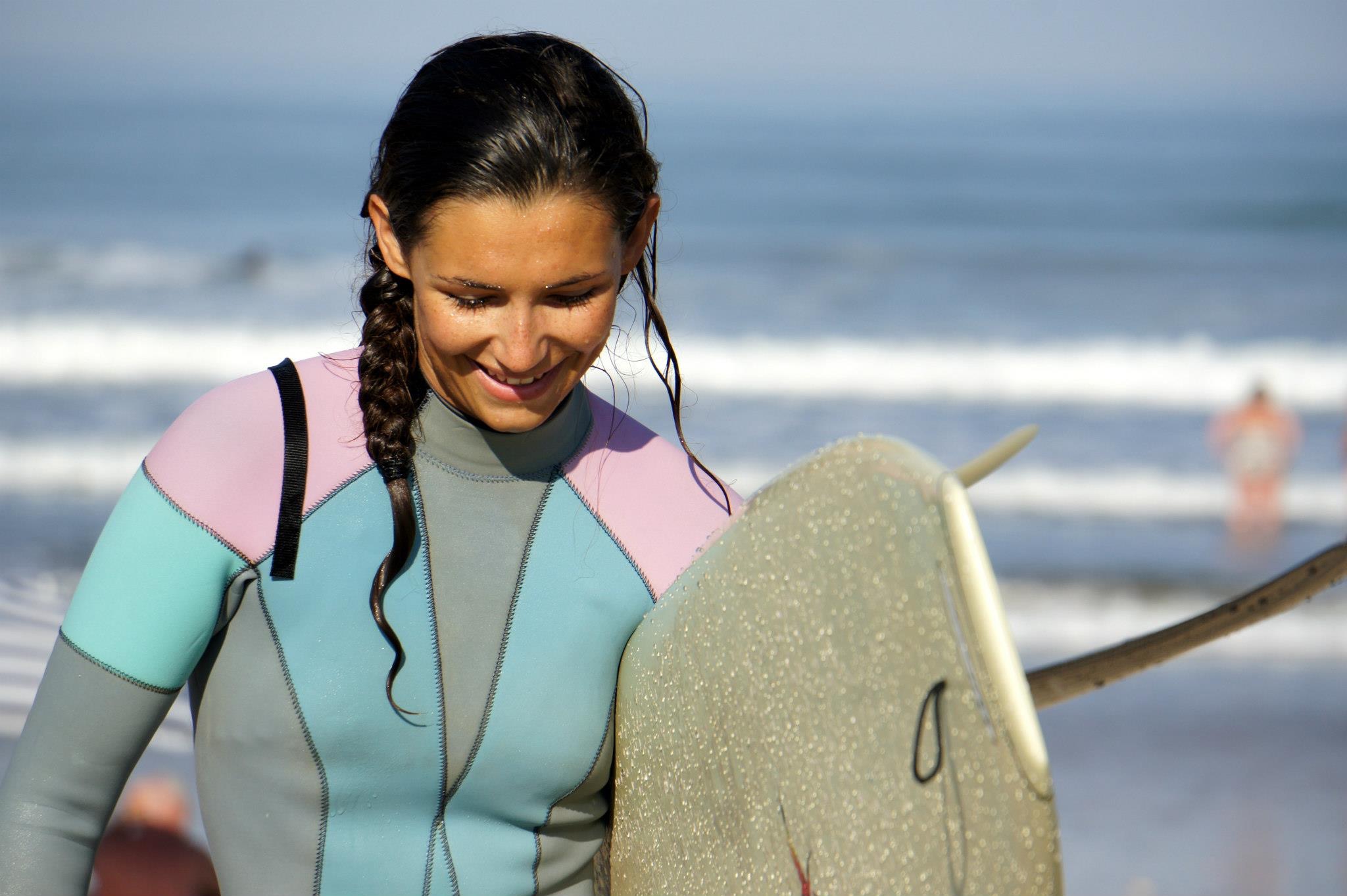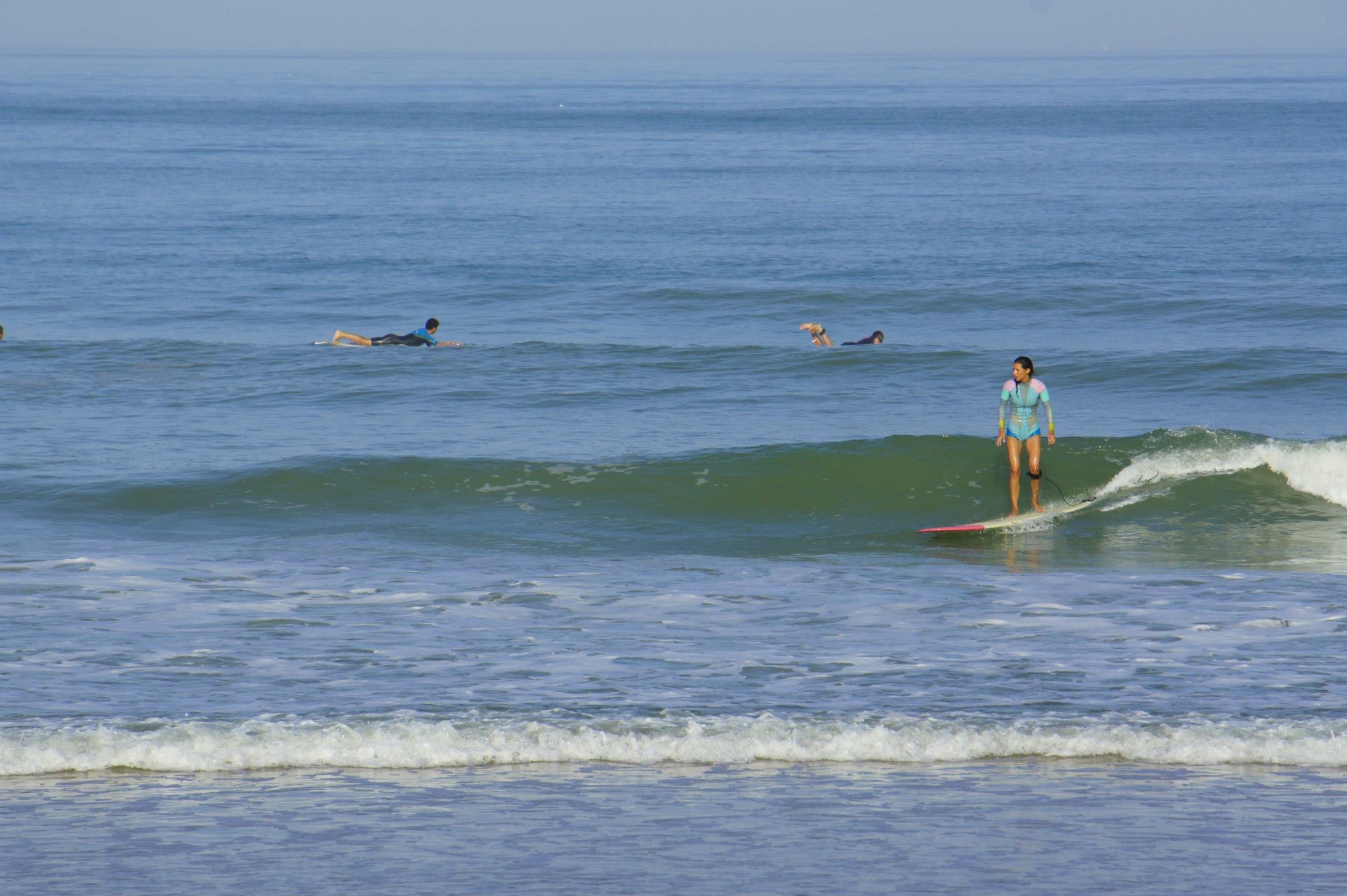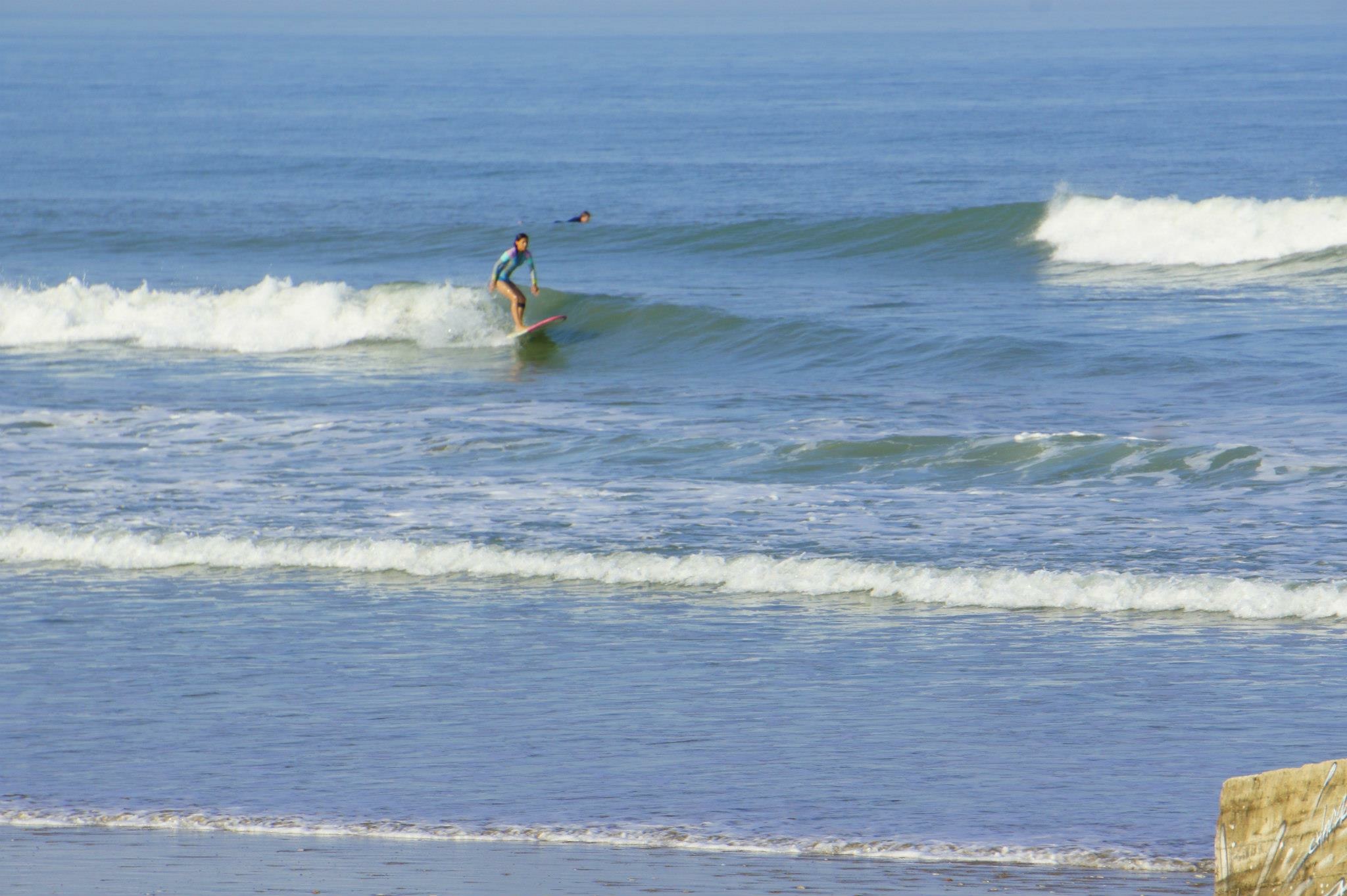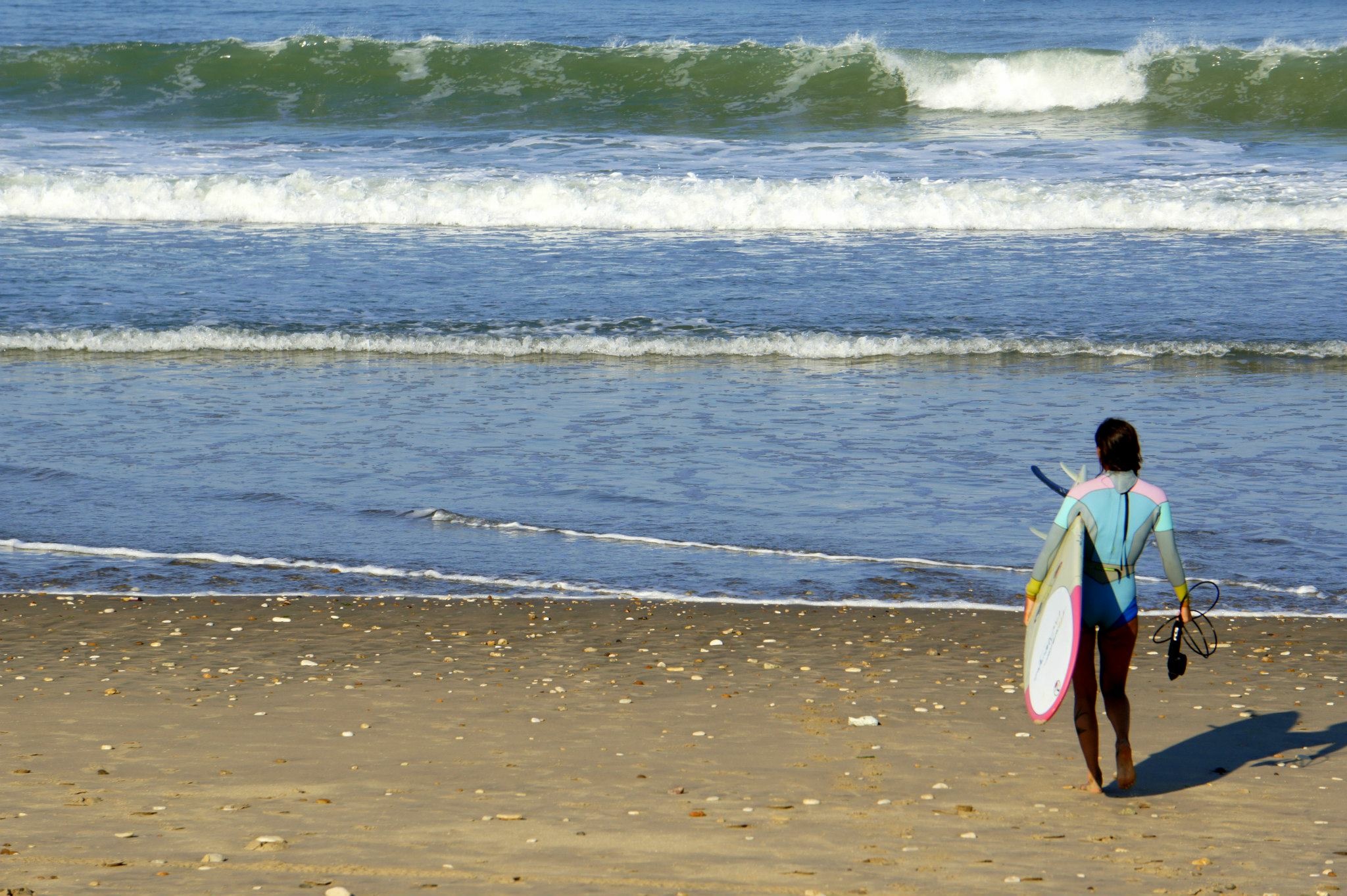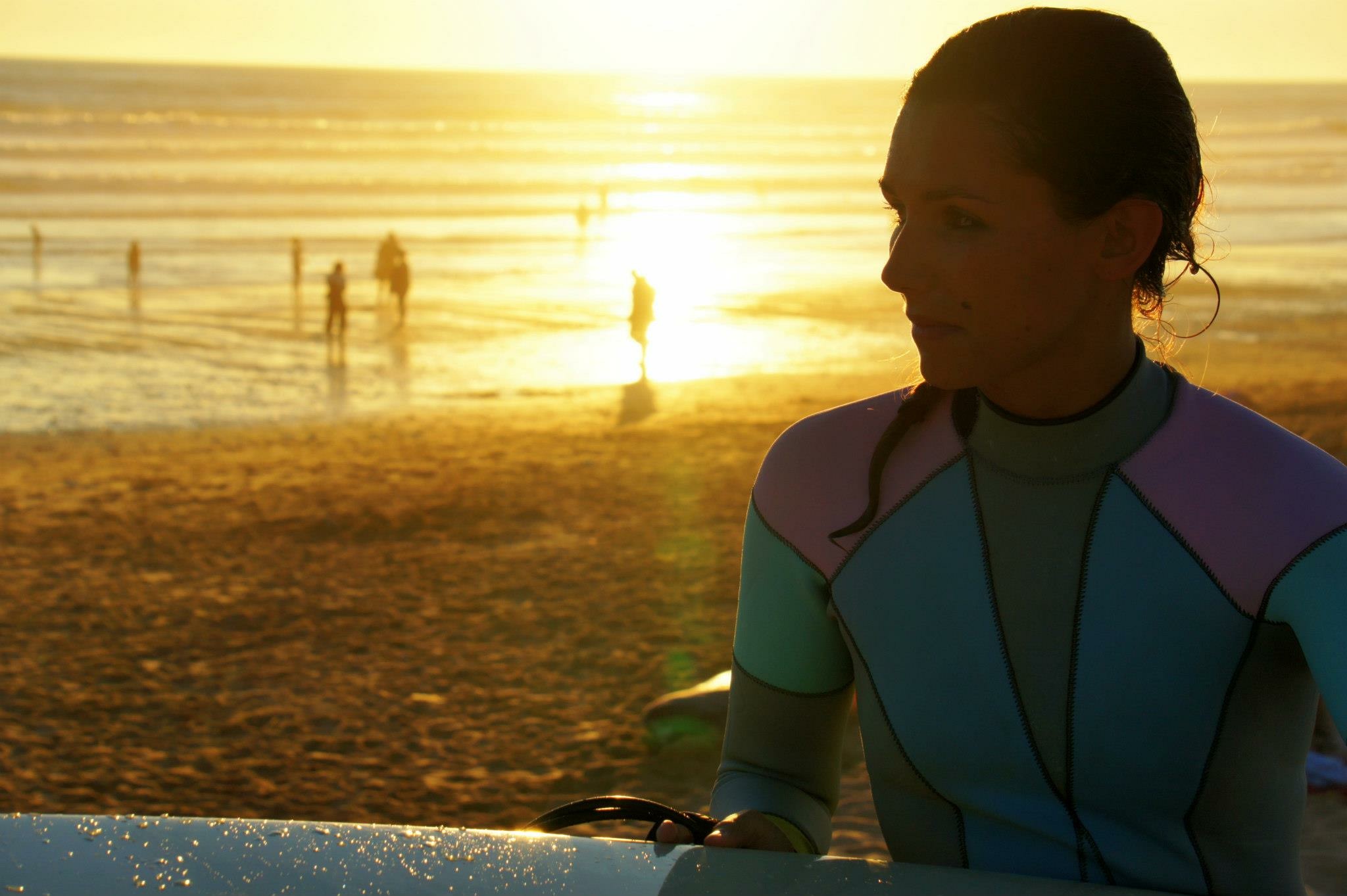 3 years ago I sett off again to California and that's when I really started to evolve on my board and to do a few manœuvres. The waves in California are so regular that you can surf almost all the time and it's the locals put on a real show in the water, so obviously it makes you want to try things. Since we came back and settled in Biarritz I surf really more often, but mostly small longboard waves, deep in my comfort zone.
Last winter I bought my first shortboard (well, a very wide 6'4 board, but still!), a big challenge for me who only surfed a longboard. My goal was to be able to surf it for my trip to Bali in August a few months later, so I put myself in "training" mode all Spring, it was like starting back from the beginning, first sessions were a total fail, I had 2 or 3 no wave sessions and almost gave up. I kept trying (and my boyfriend pushed me!) and eventually I took a few waves and understood how to surf my board. I was so happy to surf it in Bali and I got very nice waves with it, hallelujah! I already said it somewhere on this blog but I am saying it again here, learning to surf on a longboard can seem easier at first, but if you don't diversify the boards you ride it will be way more difficult (but not impossible!) to go for a shorter board when you are used to the longboard.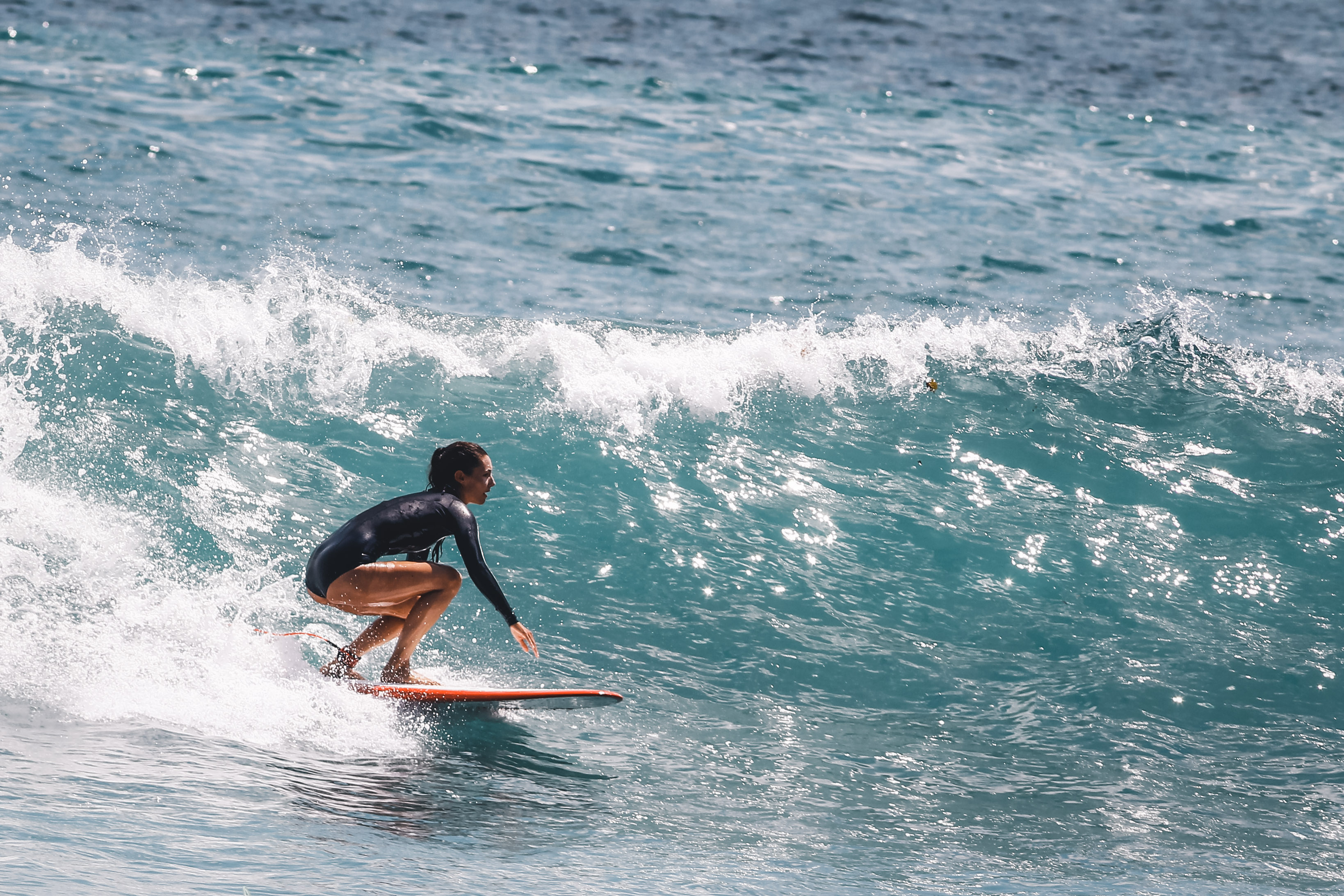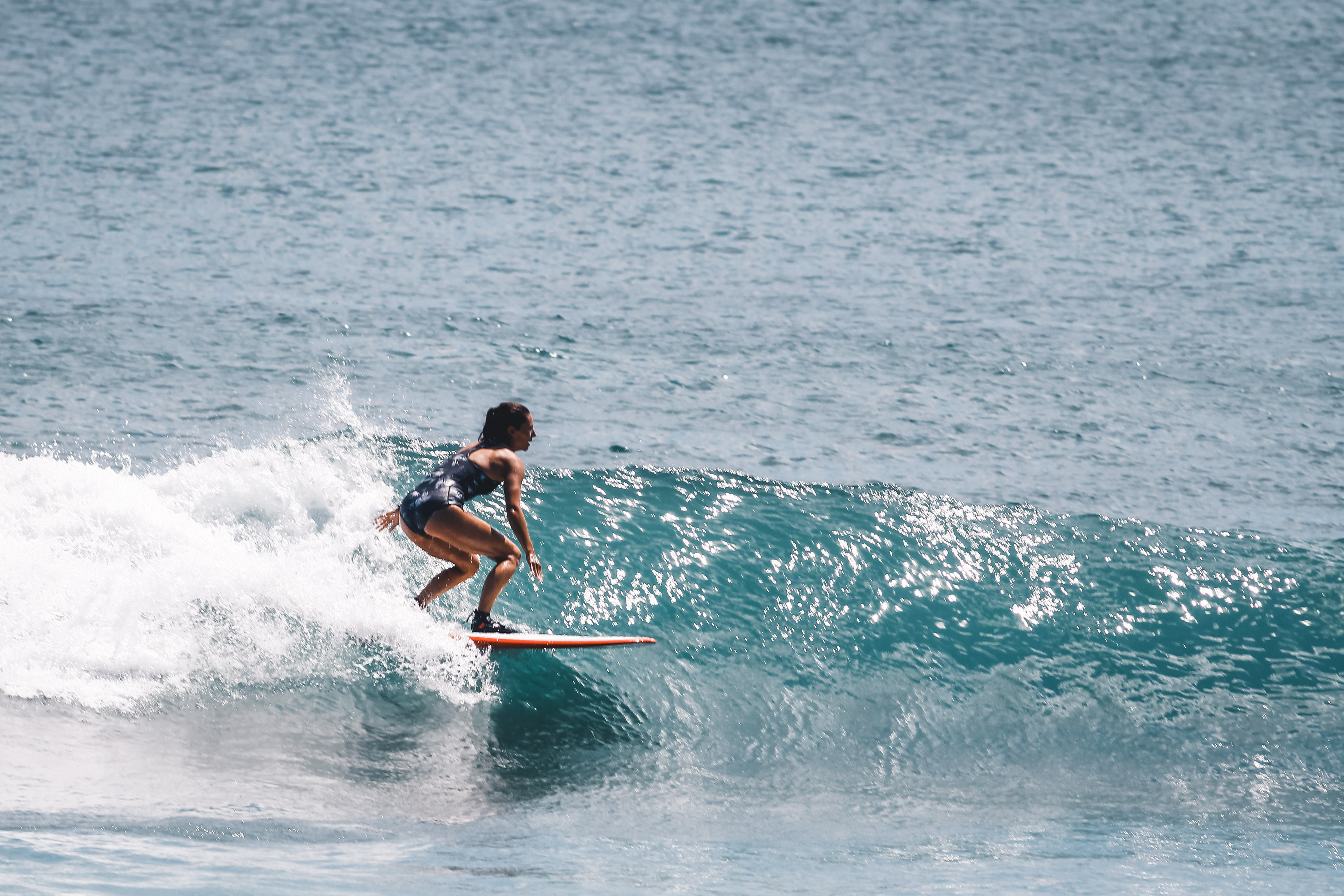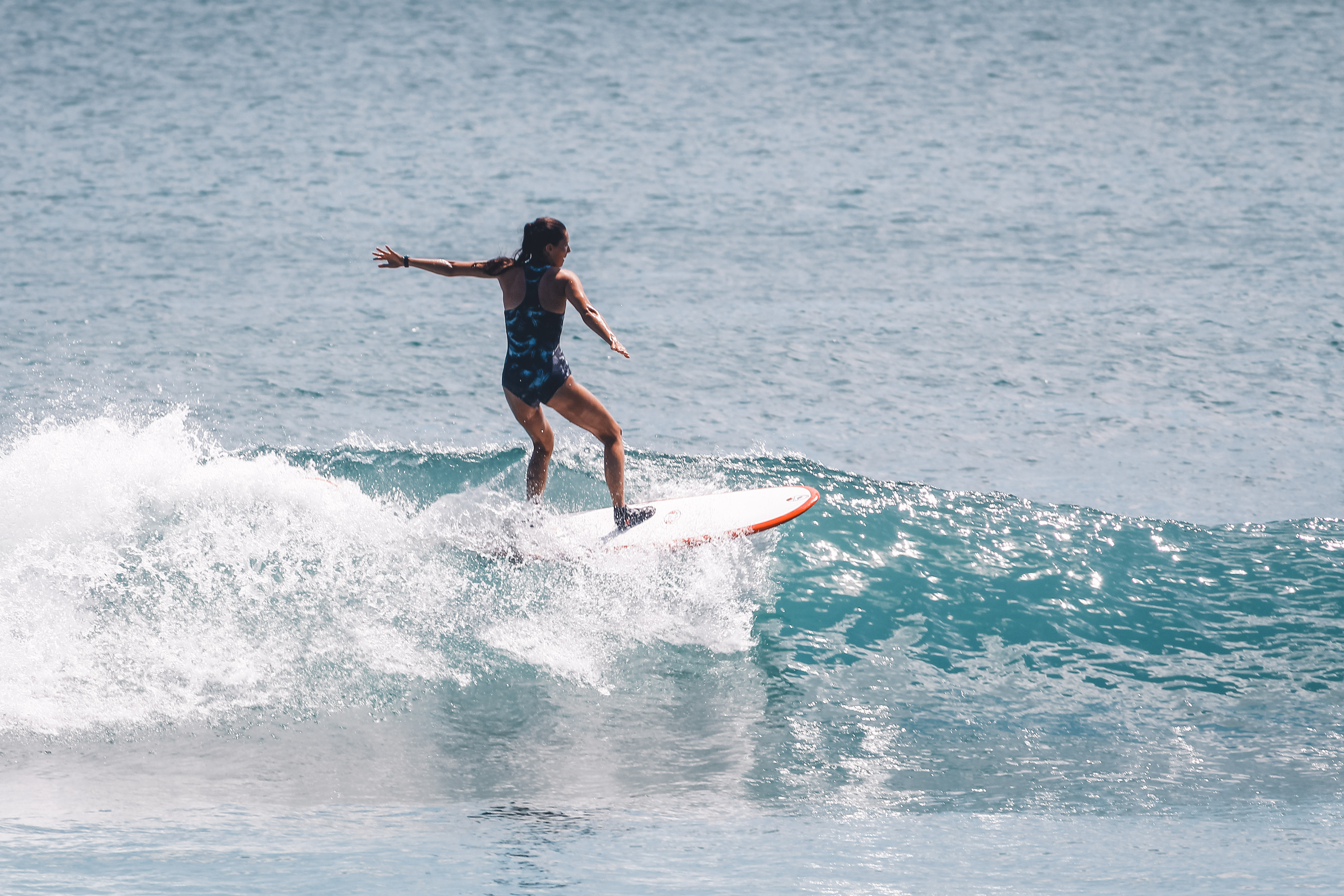 Today I surf both my boards in the Bask Country, sometimes in the Landes or on Oleron Island when I go there to visit my family. I would say I have an intermediate level and still have a lot to learn, I am still pretty scared when the waves are a little bit bigger than what I'm used to, but the more I surf the more I improve and feel confident. Progression in surfing can be really slow, especially if you don't surf often, but you definitely don't have to be a pro to have fun, with basic knowledge of the security and courtesy rules and a good understanding of the ocean and forecast, everyone can surf!
What about you, how did you start surfing? Tell me everything in the comments :)
Talk soon!
Lolita