With summer coming soon we can see swimsuits and bikinis coming back everywhere in stores and in the medias, from big brands to small creators, it is definitely the fashion heart of the season. But beyond the trends, the swimsuit is a piece of clothes laden with history and the symbol of women's emancipation in the 60's. Margot Cocquet aka Marguerite, passionate about vintage and the ocean, recently launched her swimwear and accessories brand called Juin Swim, with swimsuits entirely handmade in France, spread through the heritage of swimsuits from the 60's and the surf and vintage univers of its creator. With her boutique/workshop set up in a fisherman shack on Oléron Island, Marguerite brings an authentic and feminist touch in a huge industry mainly focus on body cult and a sexualized vision of women.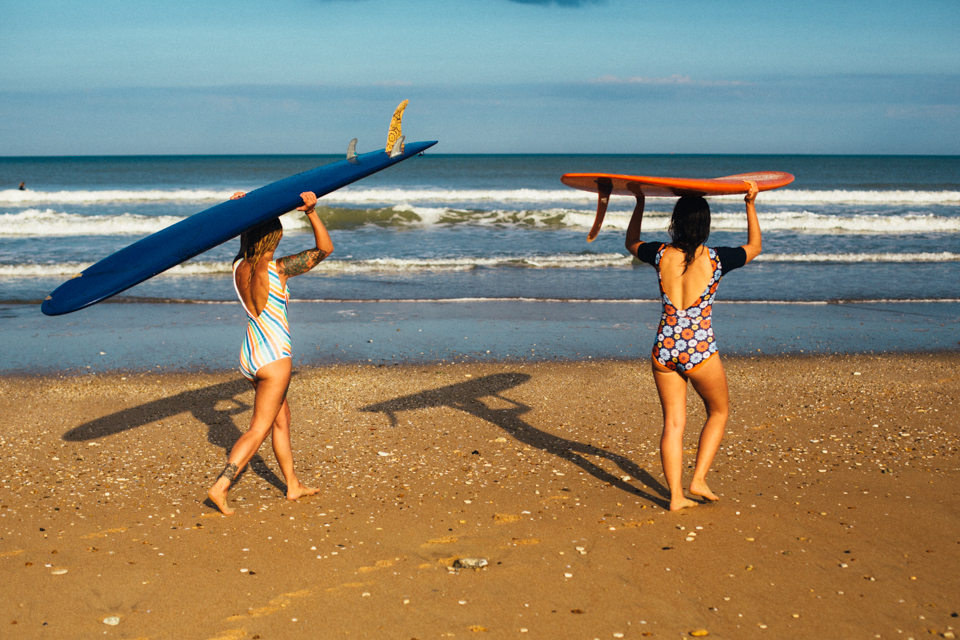 Hi Margot, can you introduce yourself in a few words?
My name is Margot, I am a stylist and fashion designer specialized in swimwear and surfwear.
Why did you decide to create your own swimwear brand?
I acquired a small shop early this year, this was the starting point of creating Juin Swim. I've always wanted to create a swimwear brand for surfing, with a feminine universe, colorful and vintage. When I was a student I started to make swimsuit for me and my friends. After a few collaborations with brands and the purchase of the shack I decided to give it a try. My swimsuits are all handmade and the patterns are printed in France on a special material good for surfing, a thick lycra. I wanted to be close to my customers, to highlight the "Made in France" and show them where there swimsuit was produced and imagined. I only have small quantity production to fight Fast-Fashion at my own scale.
Tell us more about your univers, what inspires you to create your swimsuits?
My first inspiration is vintage, mixed with a part of modernity. Travelling, discovering other cultures, different way of thinking is also very inspiring in my daily life and in my work.
Women's image in surfing and swimwear industry are more and more controversial, what do you think about it? What is your vision of a modern woman?
I love to see that there are more and more women going in the water. There is a real evolution in women surfing everywhere in the world and seing all the things happening around it is very inspiring. To me being independent is essential so I can go surfing, creating and travelling is a complicated lifestyle but I'm really attached to it.
You are a business woman now, how is the life of a surfer entrepreneur? What does your days look like?
I usually get up early so I can go surfing or swimming. Then I generally work all morning at home and at the shop all afternoon. But if the waves are good I close the shop for an hour or two 
How do you imagine the futur of Juin Swim? Any projects?
I am currently creating a mini collection of clothing for the end of the summer and I am looking for a new country to explore next winter.
—
Check out all Juin Swim swimsuits and accessories on  juin-swim.fr and at the shop in Le Château d'Oléron.
Follow all news fromJuin Swim on Instagram @lemoisdejuin and on Facebook Juin Swim
—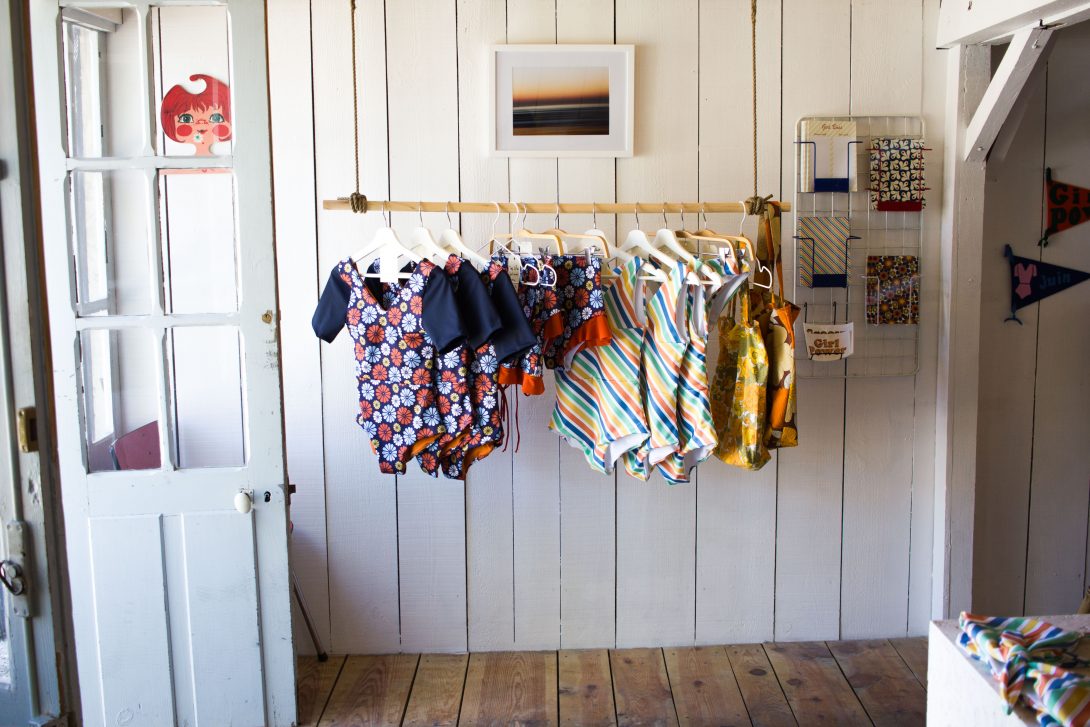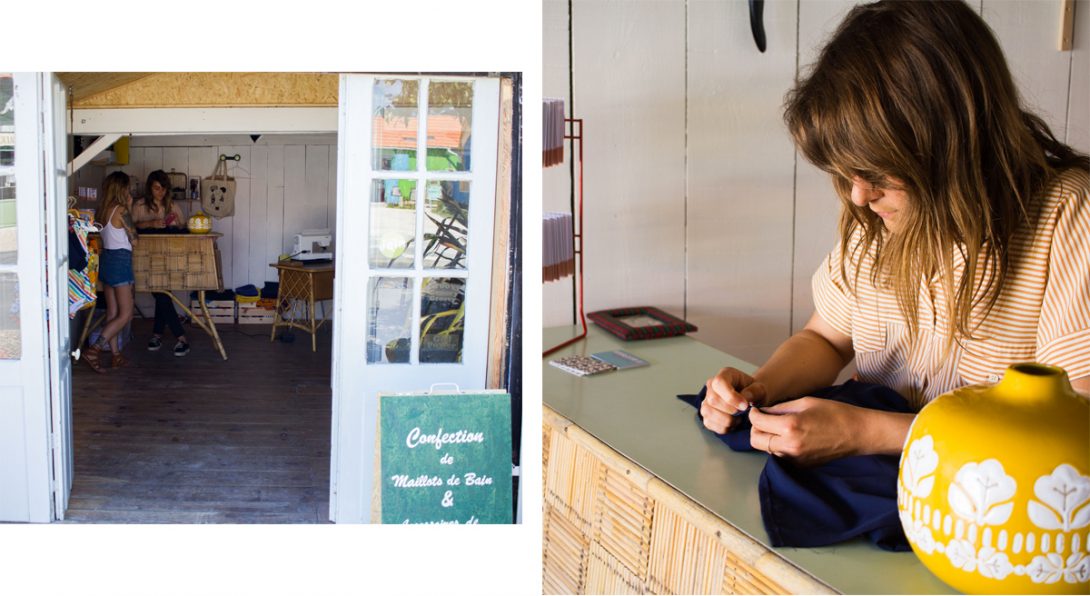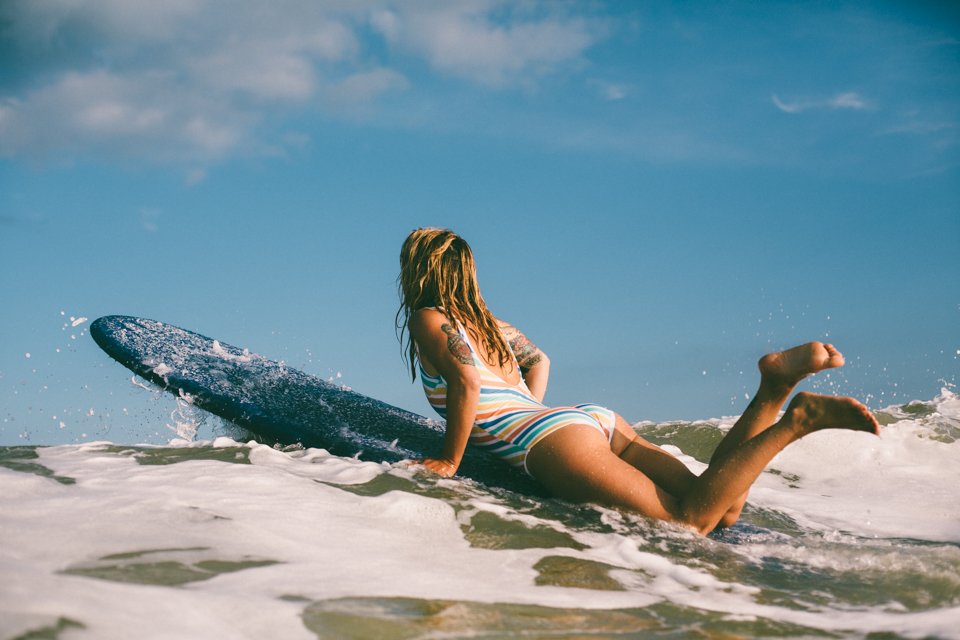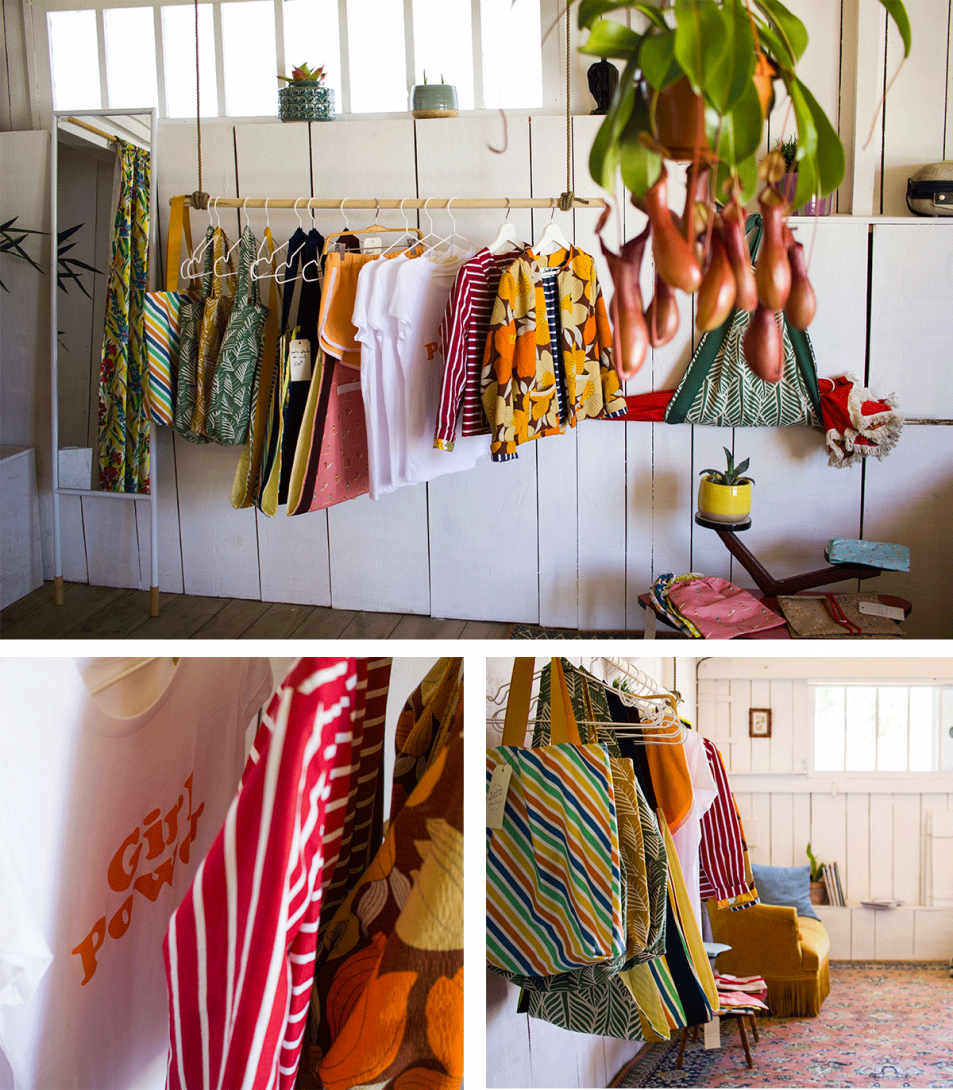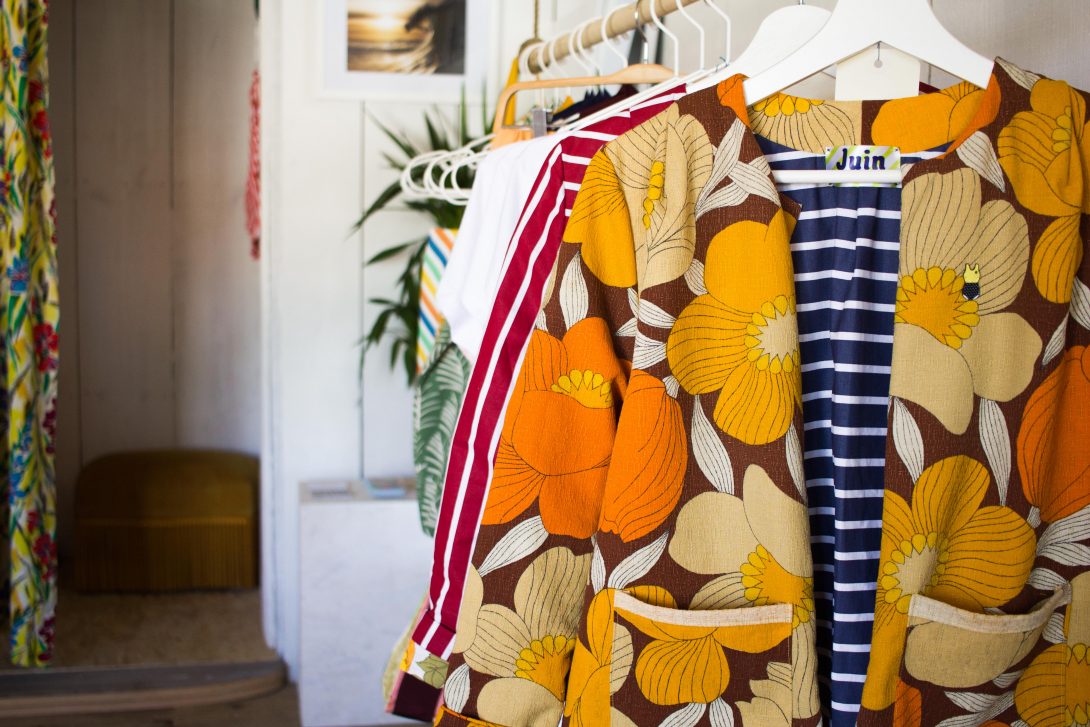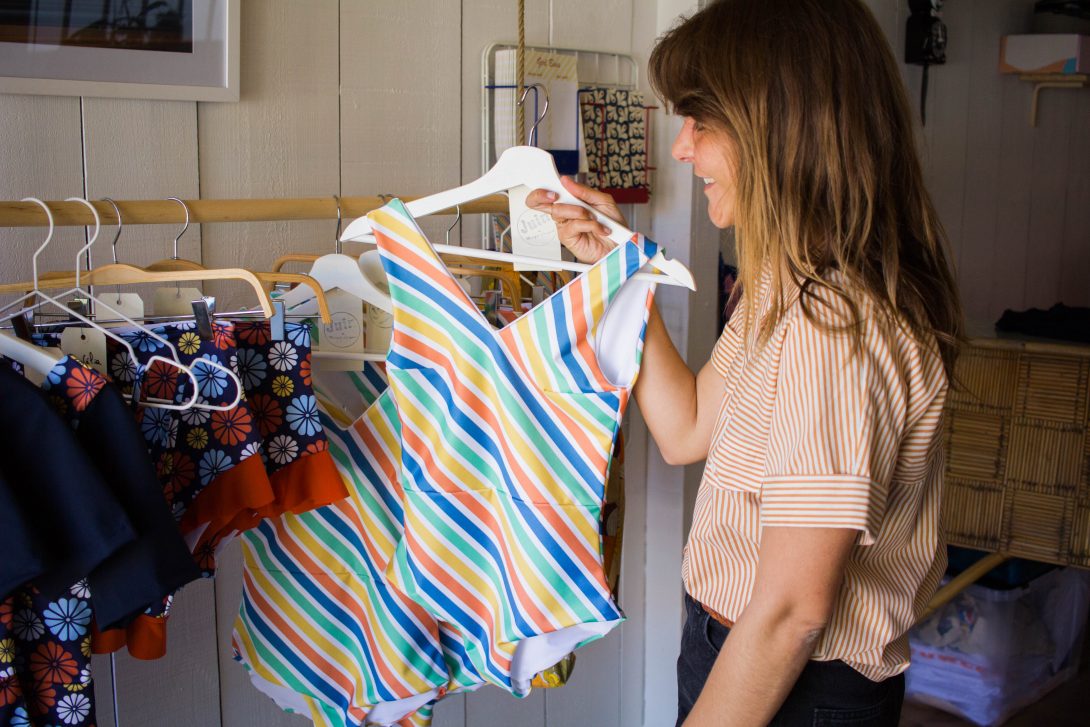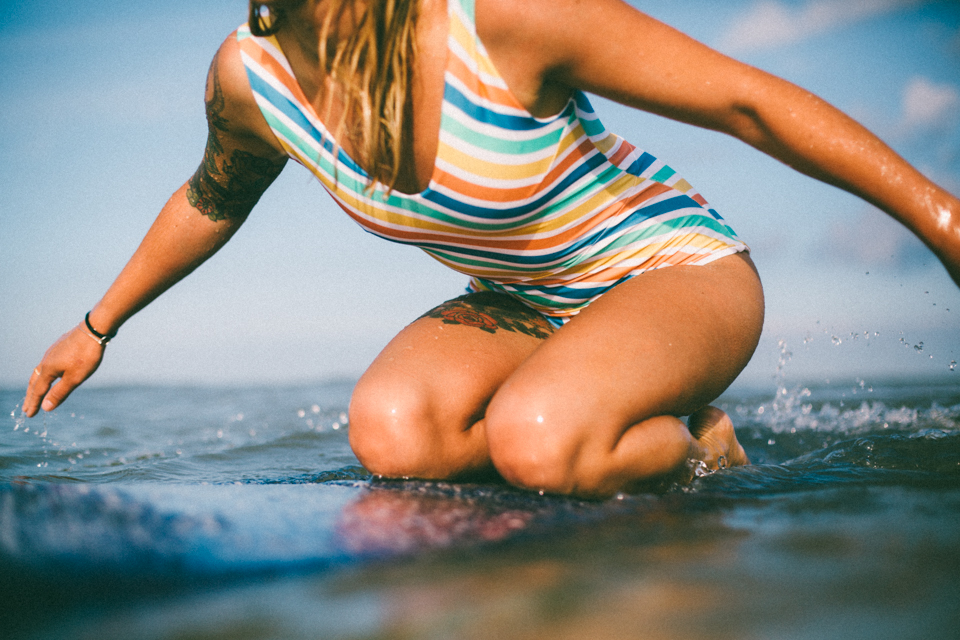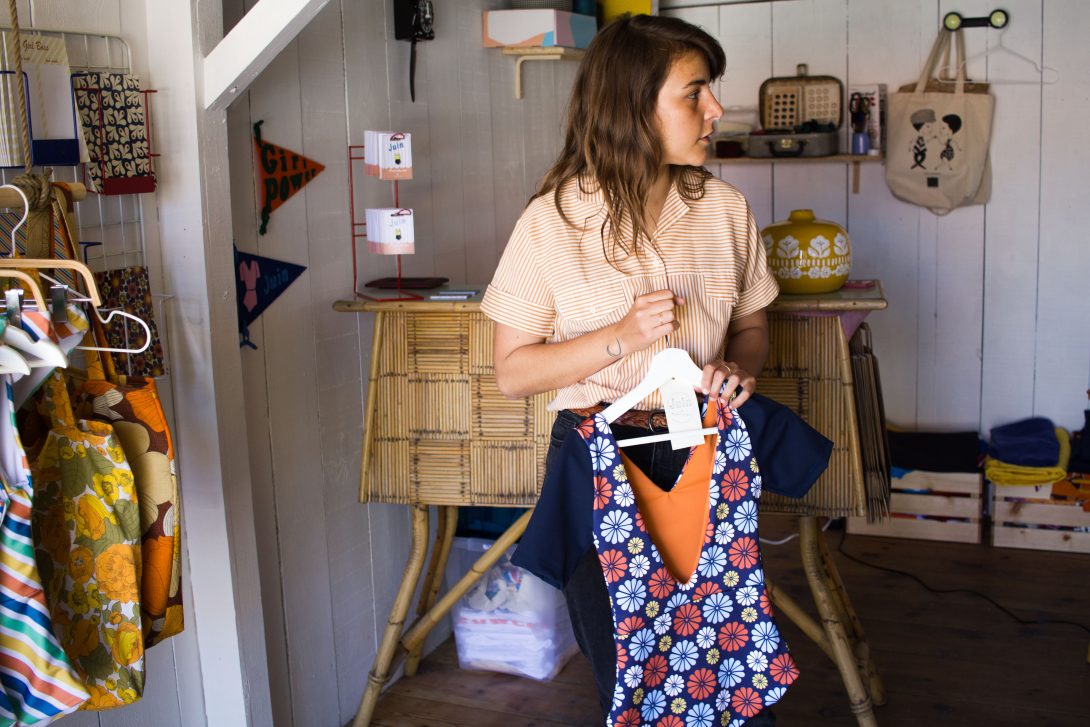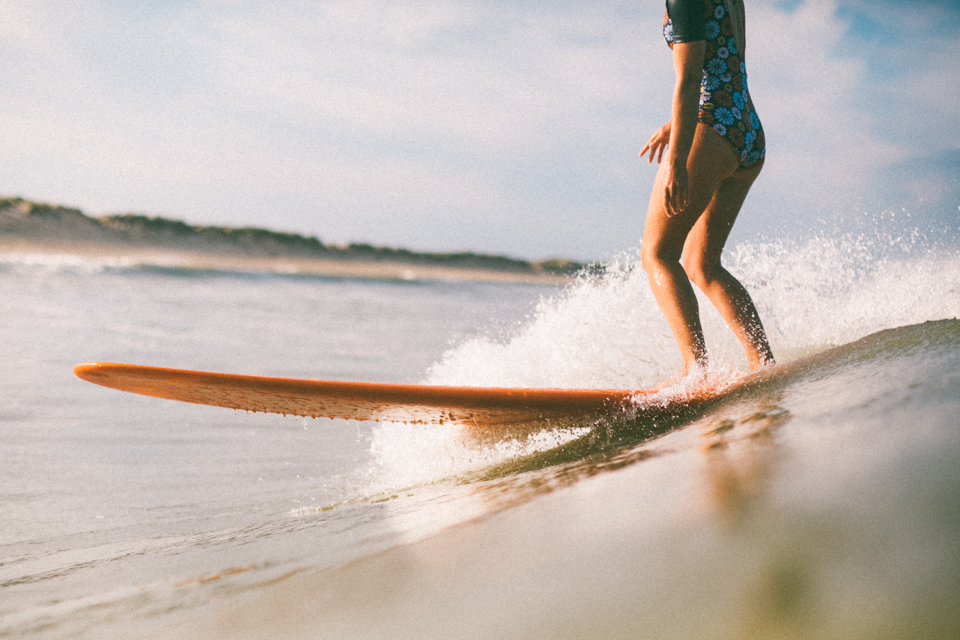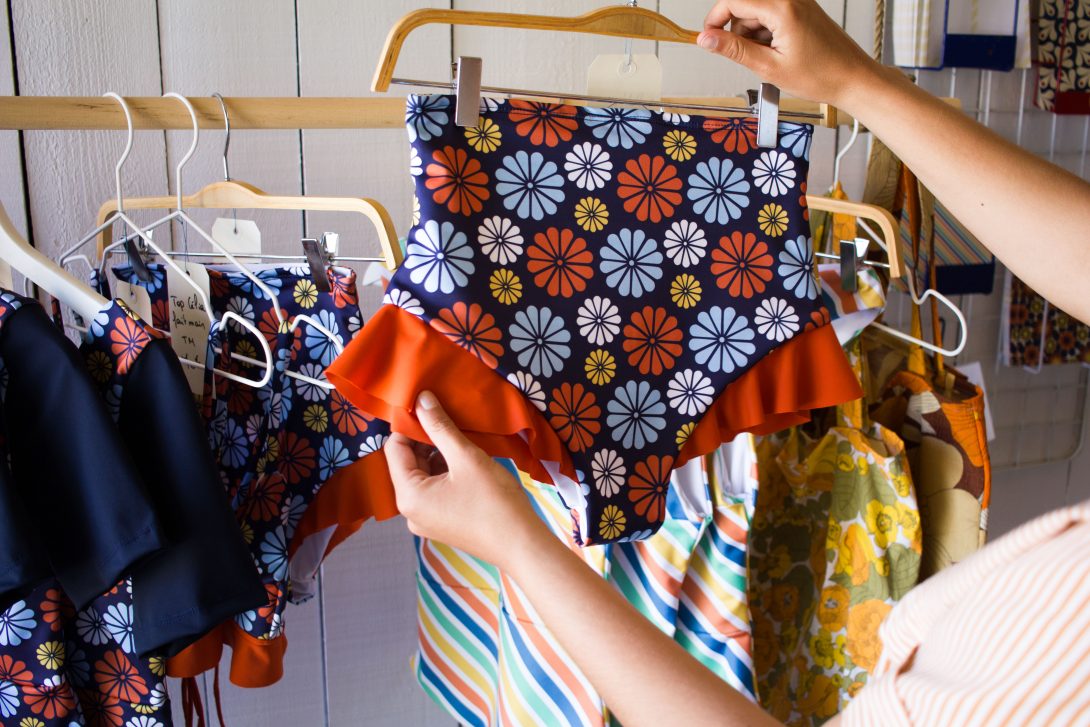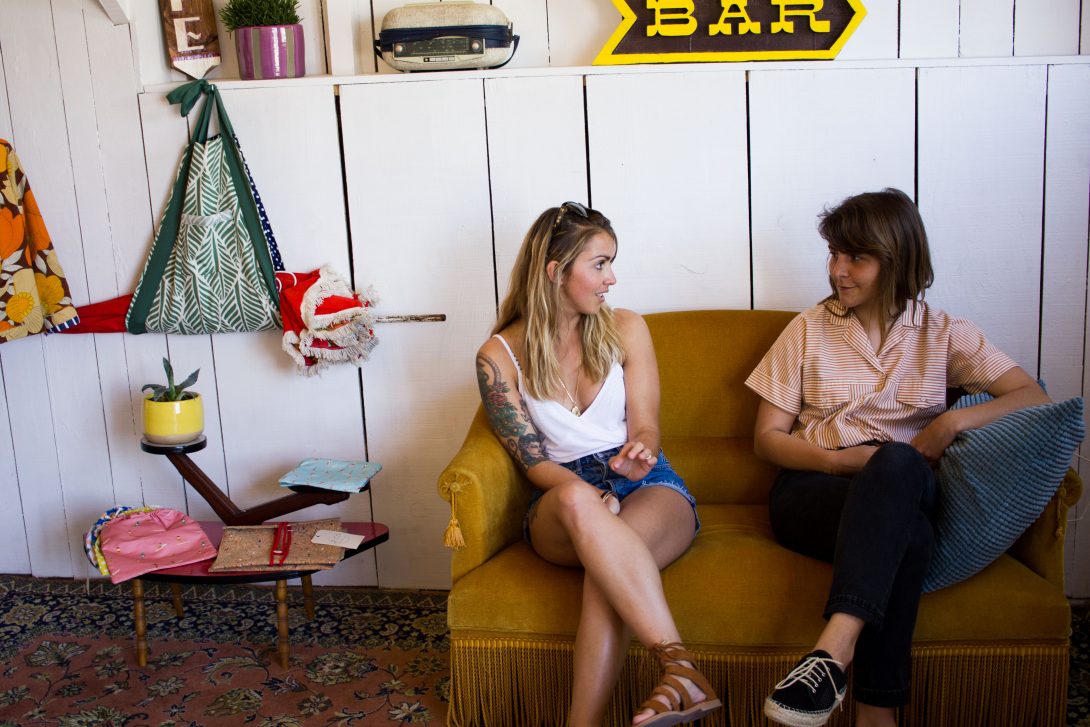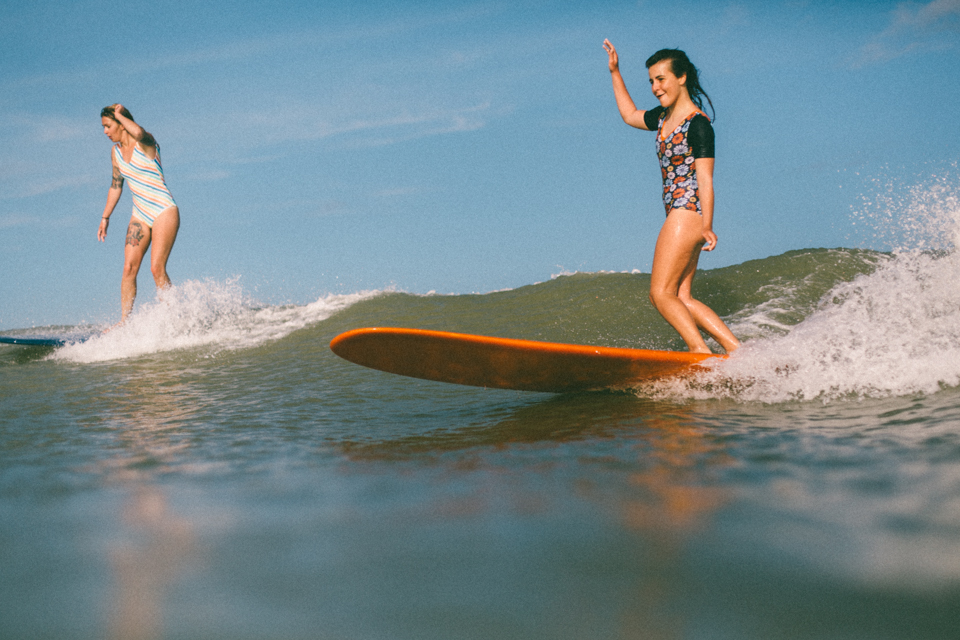 All surf photos by ©John Duquoc
Surfers : Marguerite Cocquet (@margueritecocquet) & Elodie Miane (@saltymessy)
[:]