A few weeks ago we decided to go camping at the lake of Yesa in Spain. After seeing many picture of this dreamy blue lake on social media we gave it a try and went in Spain for a weekend into the wild.
Located only on a two hours drive from Biarritz Yesa is a huge artificial lake on the border of the Spanish pyrenees. The ground is made of limestone rocks, which gives the lake its incredible turquoise color when the sun is out. Apart from the little village of Yesa and a few supposedly abandoned villages there is nothing around, which comforted us with the idea that we could camp freely.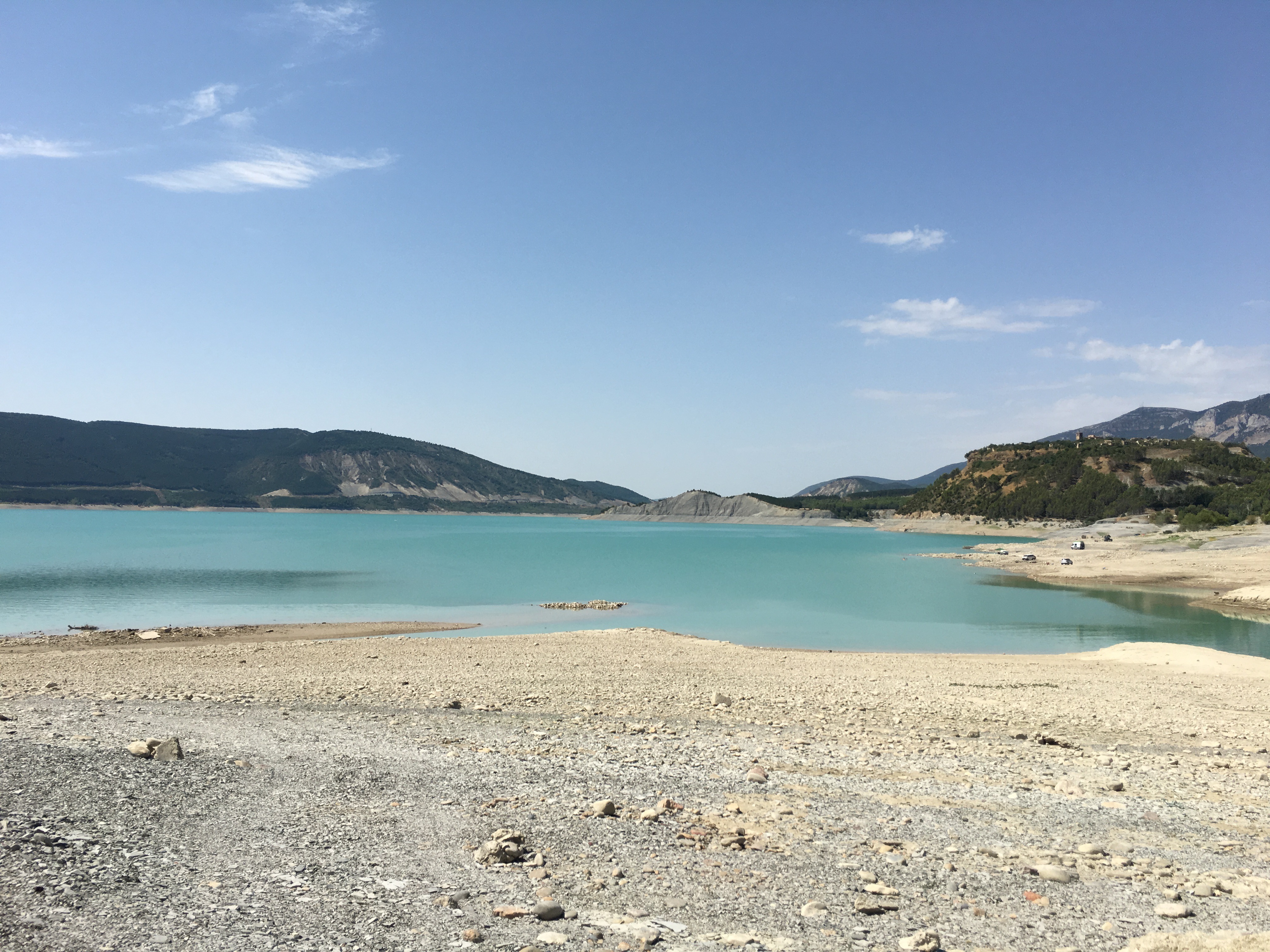 It also was the occasion to test our camping gear, especially to see the weight of it in our hiking backpacks before going on a real bivouac in the mountains and walking several hours. Actually the test was more than necessary since we realized our backpacks were way to heavy to carry on a hike in the mountains, we will need to figure out a different packing strategy!
After two hours driving we arrived at the lake under 35 degrees and went straight for a swim to freshen up before lunch. Then we decided to go around the lake with the car to explore and see if we could find a nice place to set the camp. On the other side of the lake the atmosphere is totally different, there are words written on rocks against the lake construction and the road quality is a bit chaotique. We arrived in a beautiful abandoned village and decided to go for a visit until we found a strange bar in the middle of the ruins run by a man as strange as the place and its dogs. We didn't feel welcome at all so we went back to our first spot to settle for the night.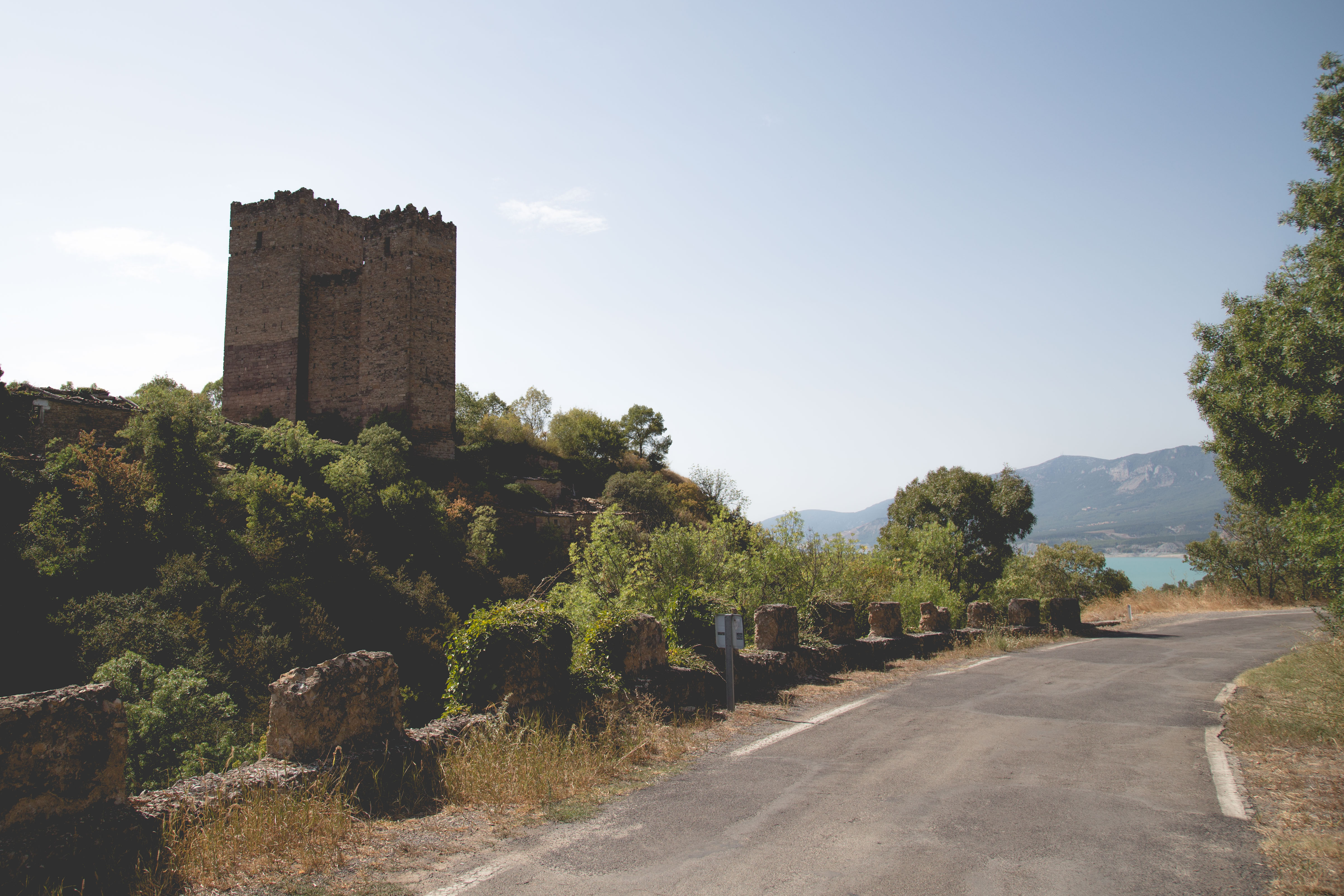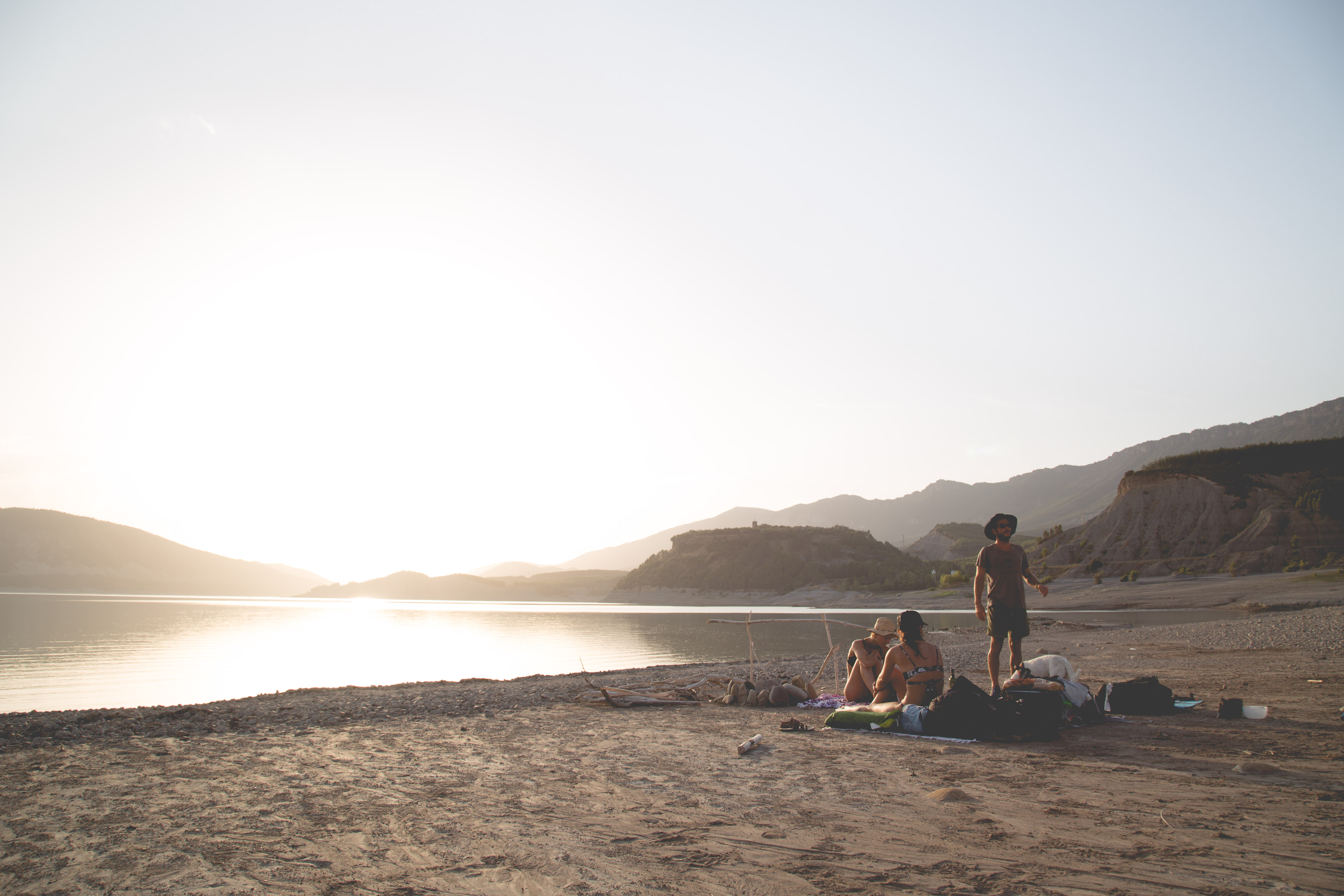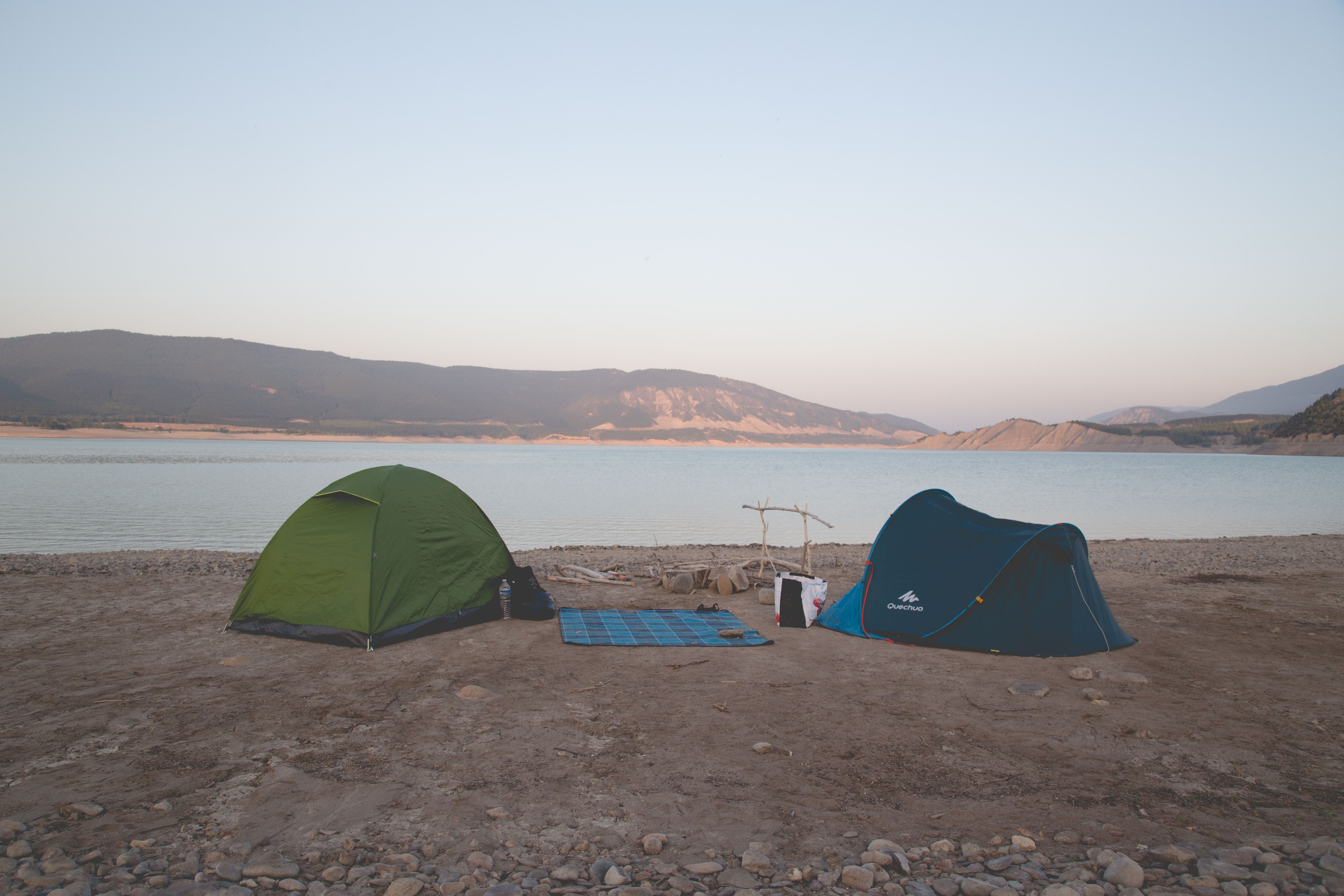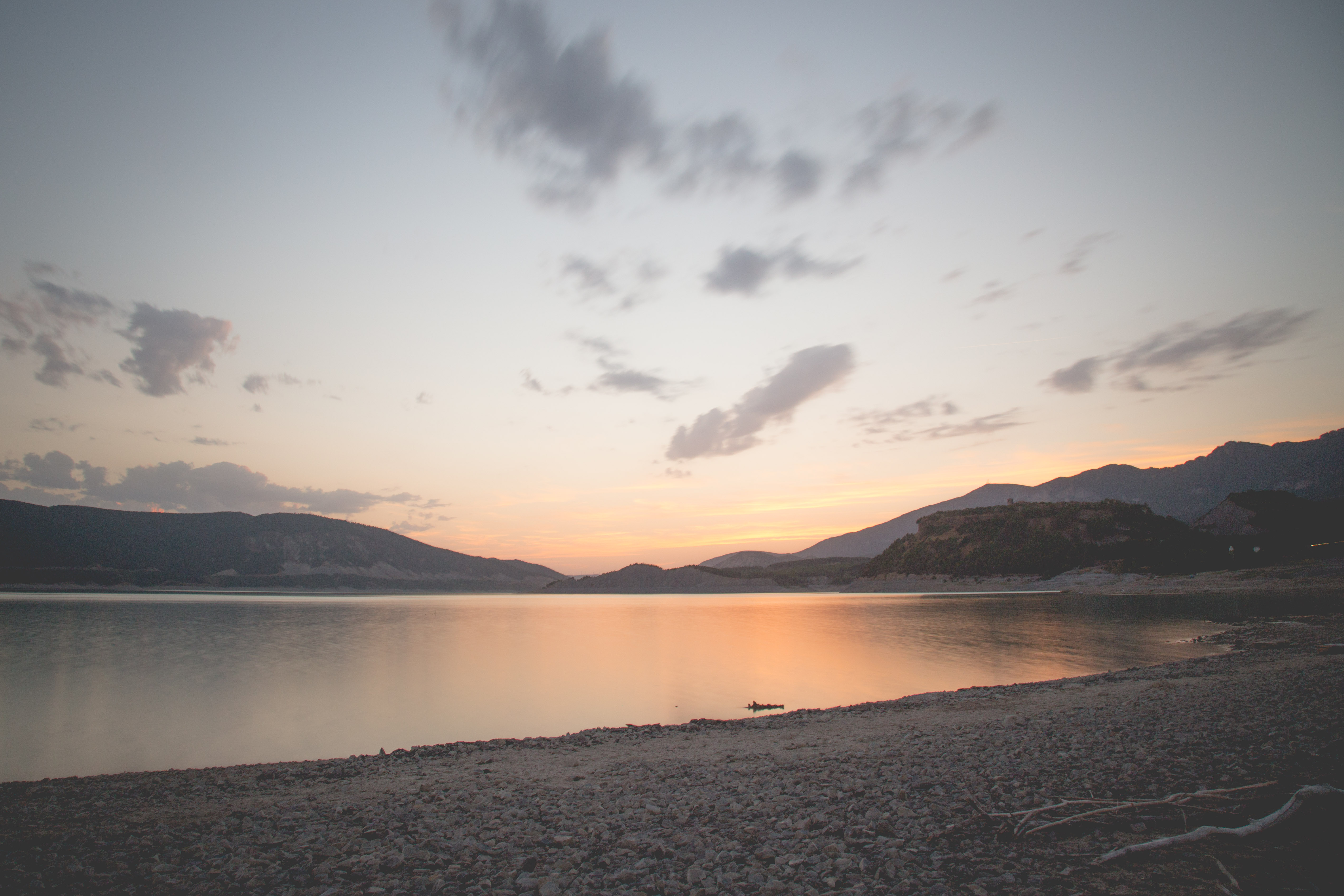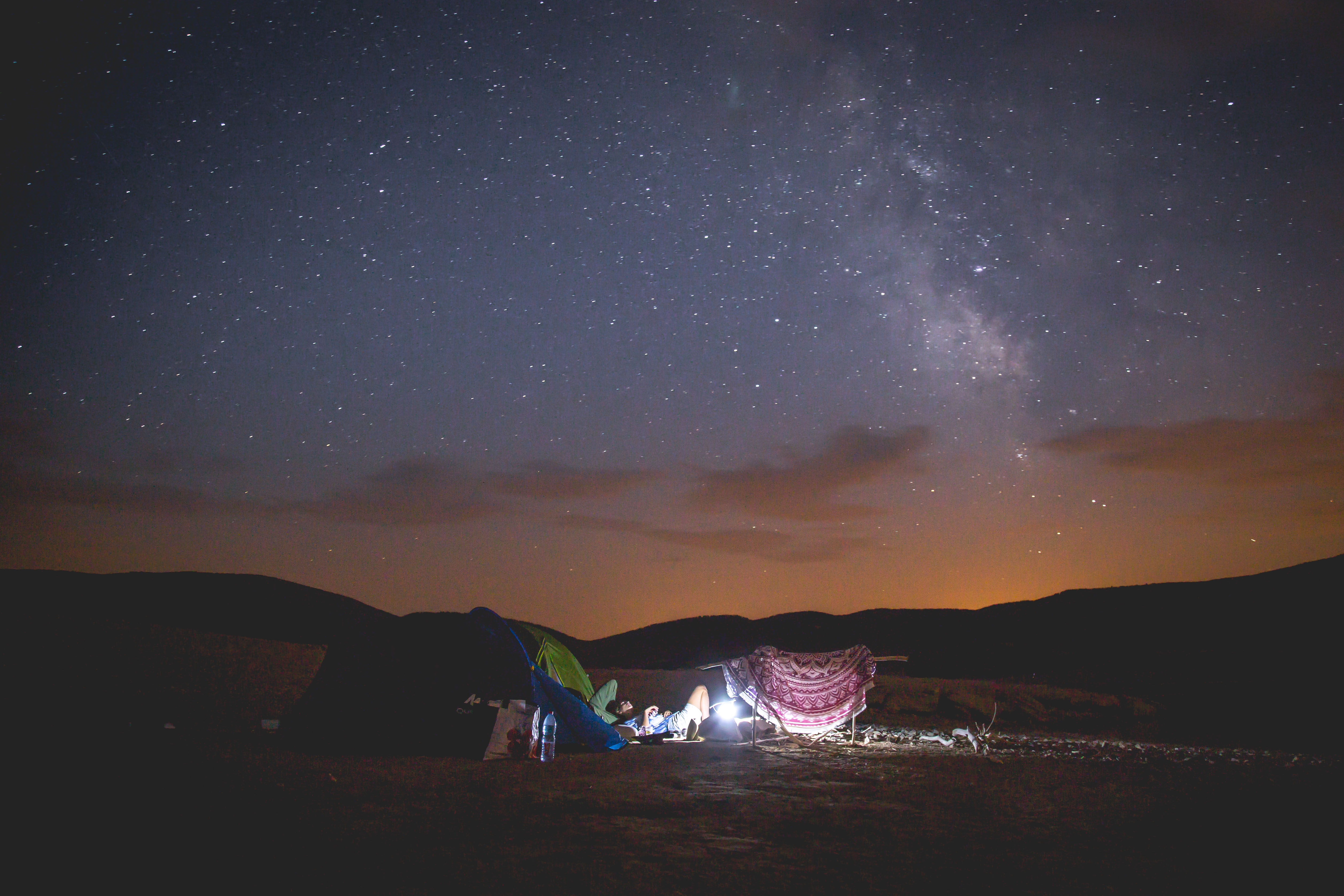 After setting up the camp we enjoyed the lake and a beautiful sunset. The night went well, even if the wild aspect of it wasn't really there since the lake is surrounded by the road and very easy to access.
In the middle of august tourism by the lake is pretty dense and the nature is very polluted by human wastes, the area is so dirty, full of trashes of any kind like a giant bin (and a giant toilet… I won't talk about the smell). It is crazy to see how people don't respect the beauty of this place, fortunately as soon as you get away from the road side it gets clean.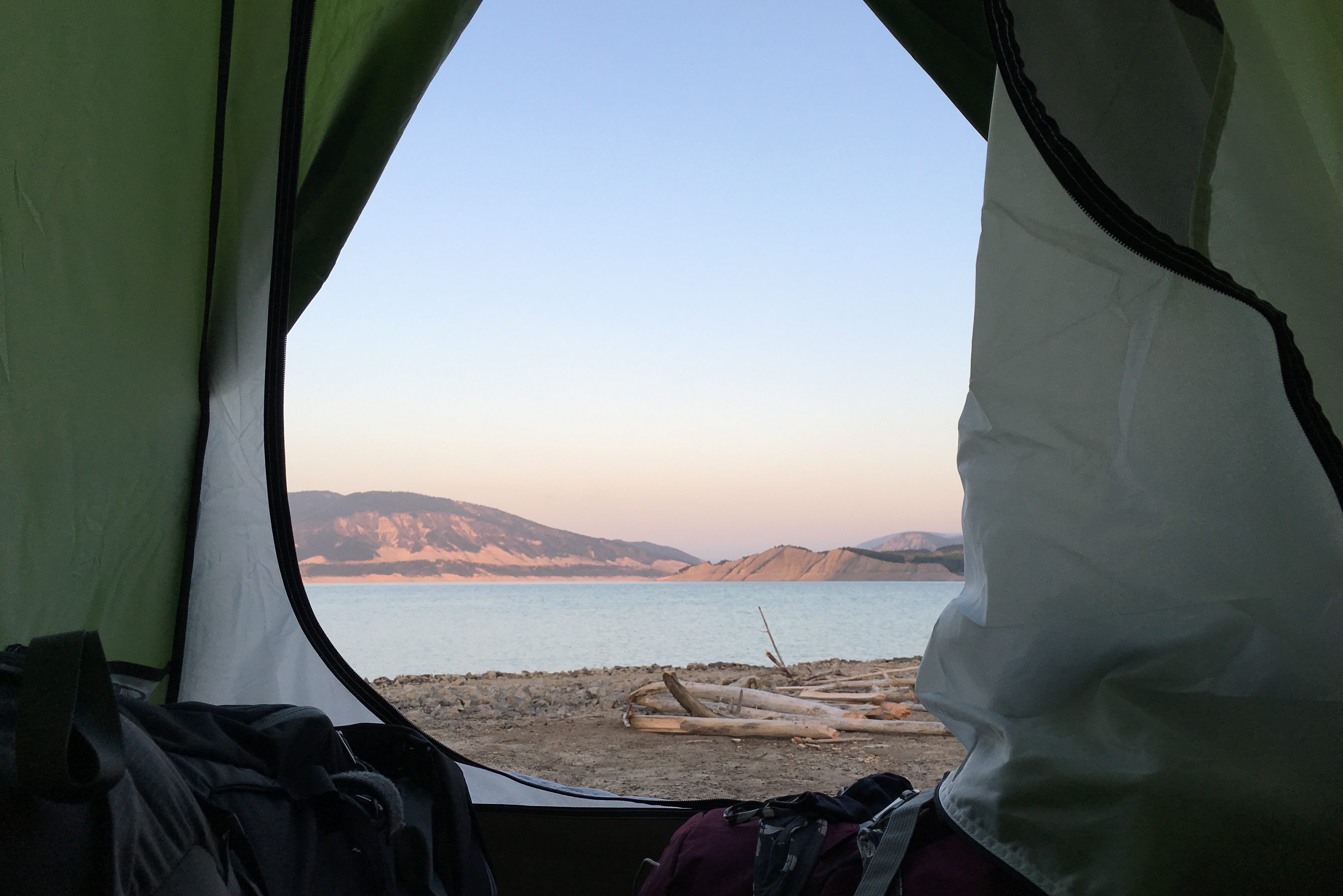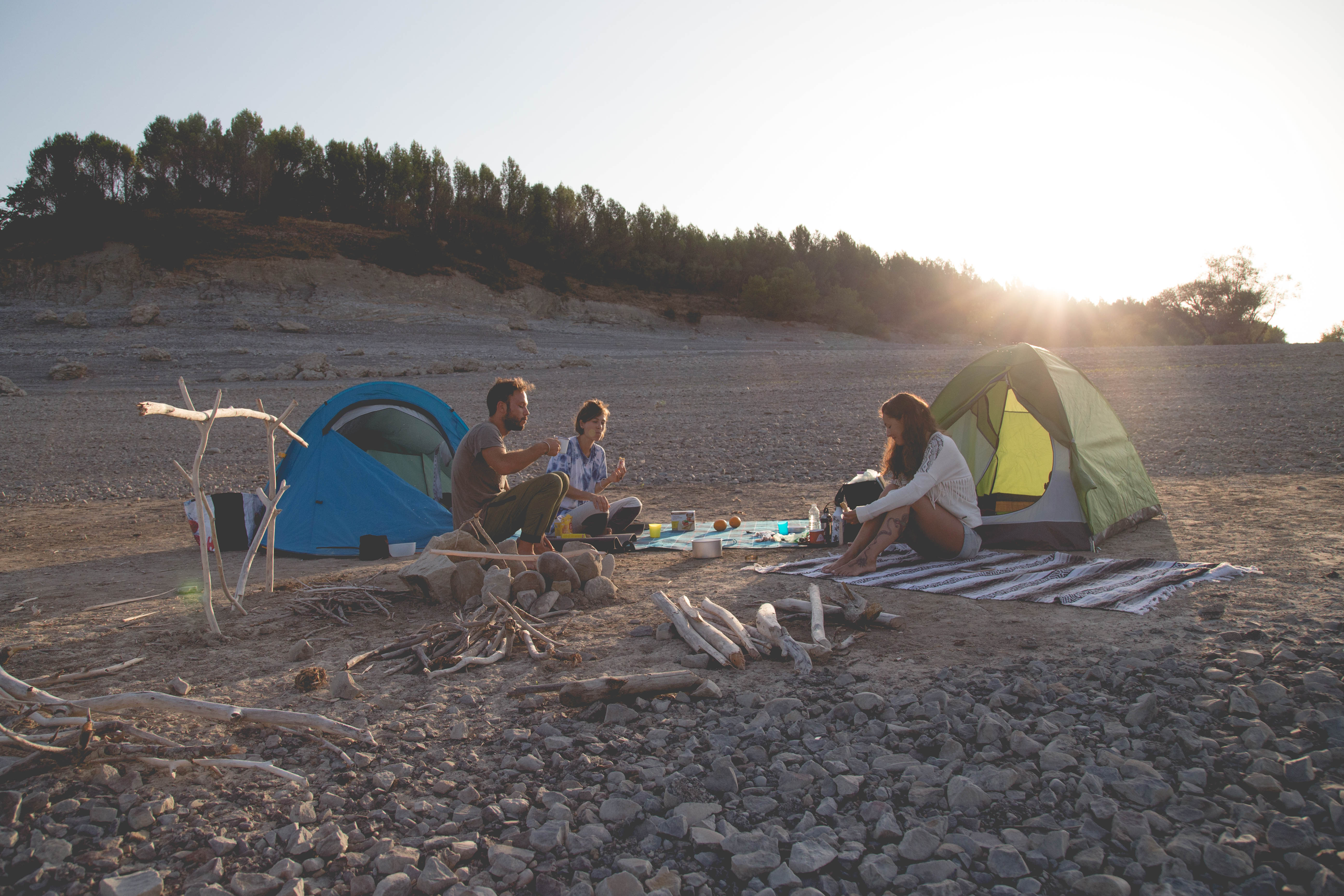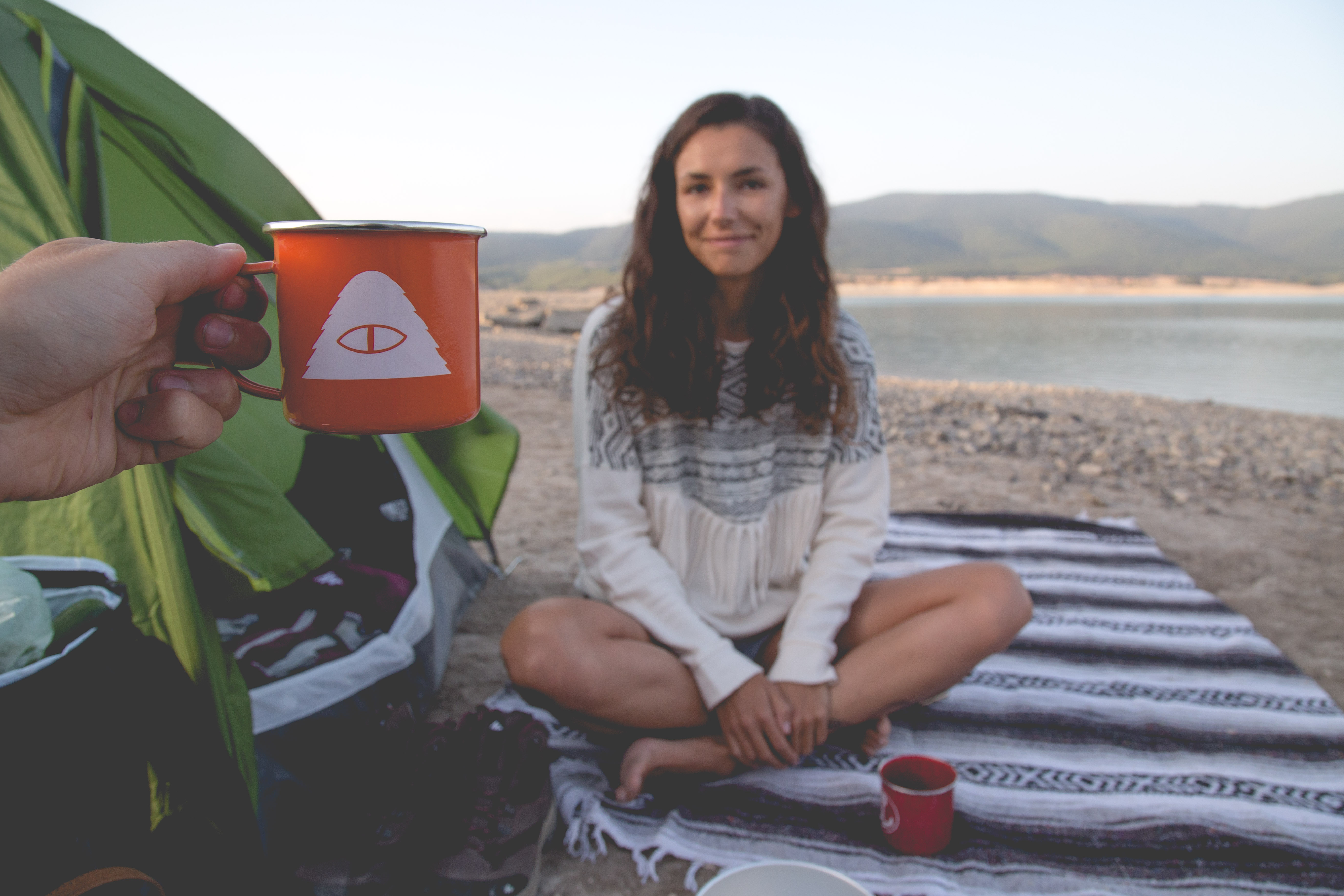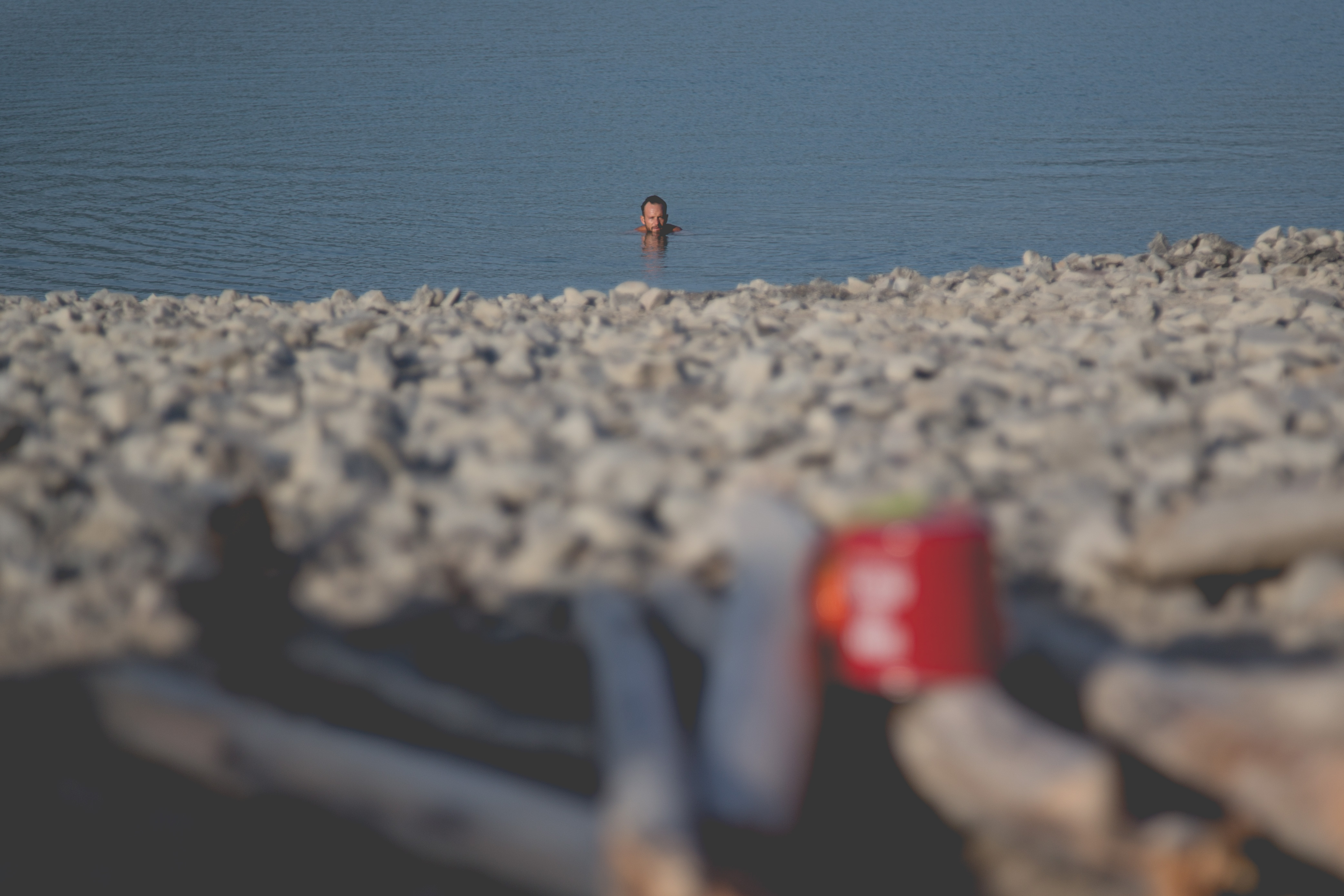 Despite the scary encounter and the trashes it was a great and fun weekend, and a good test of our camping gear for a futur bivouac way wilder in the mountains.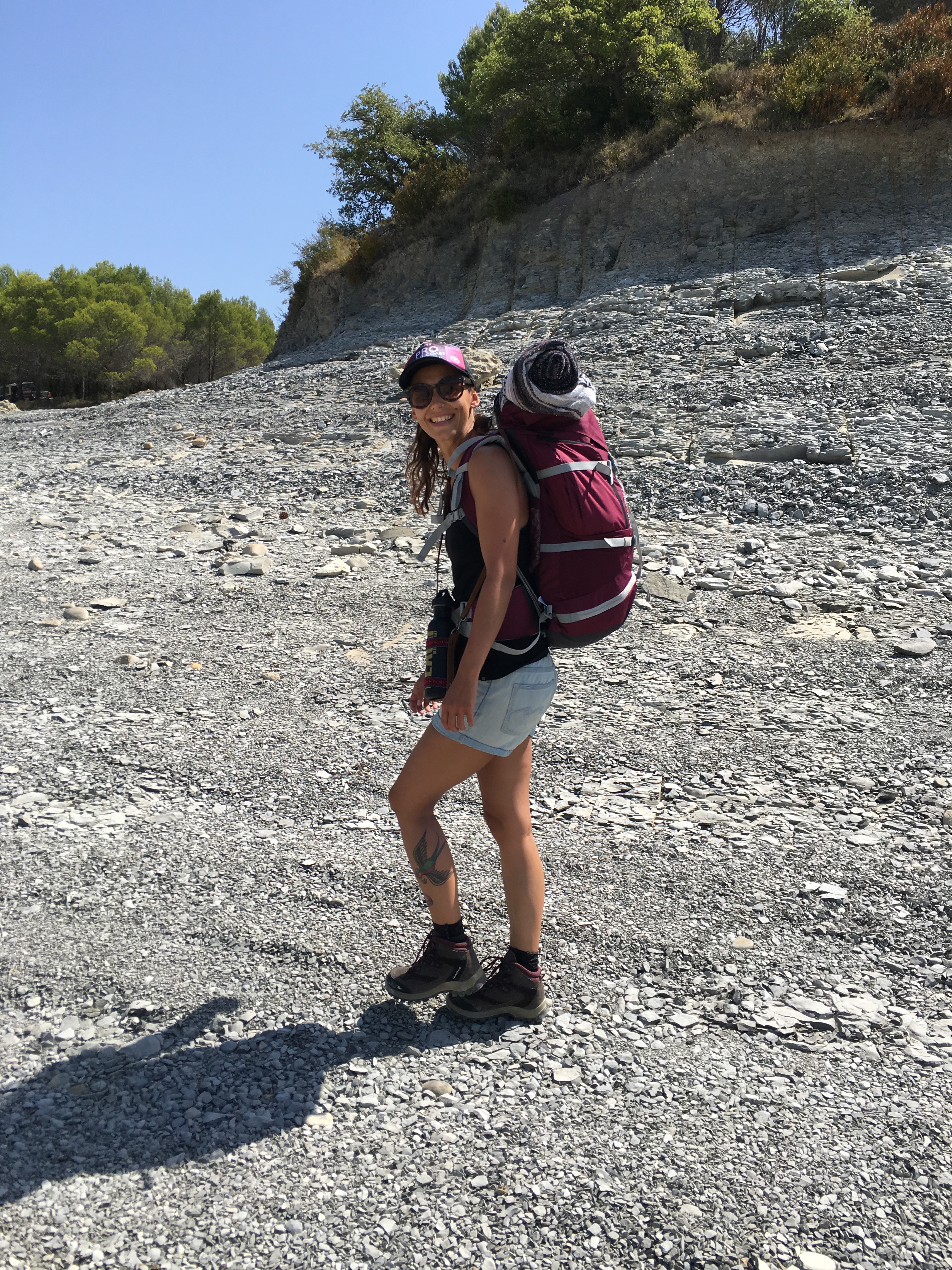 Photos : Maxime Baziadoly
@saltygrizzly