Just back home from Bali, suitcases put away, clothes cleaned and jet lag (almost) gone, it is time to tell you everything about that wonderful trip. First of all I apology for the little desertion on social media and on the blog during my trip, I decided to completely unplug for those two weeks to really slow down, rest and simply enjoy the trip through my own eyes and not through a screen, between my job and the blog I really needed a digital break, so I put my phone aside for a while and it felt very good! After this short balinese pause I am happy to be back all revitalized and motivated to share a lot of new things with you on this blog, starting with my trip to Bali!
Our trip was mainly split in two parts, first we went to Ubud in the rice fields for a few days, then we spent the rest of the time surfing on the Bukit in the south of the island. In this first article I will only tell you about Ubub and I'll post a second article later about the Bukit.
Biarritz–>Bordeaux–>Amsterdam–>Singapour–>Denpasar–>Ubud! After a long journey, even though pretty enjoyable, we arrived in Ubud at night when it was already dark, I then discovered Bali for the first time by night through the taxi window, but I could already feel this special atmosphere, the smells, the architecture, the chaotic driving, no doubt I am in Indonesia. We arrived at our hotel pretty tired but all excited, after a little tour of the place in the dark we went to bed, looking forward to exploring more in the morning. As for me, I was feeling really bad at this time because I got sick the day before we left… After 3 years of perfect health, not even a cold, my body gave up just before the trip, probably due to a mix of the weird warm/cold summer weather we have this year and the pressure easing off before my first true vacation in about… 10 years (!!!). So I left with a pretty big sinusitis that hold on for the first week of the trip, even though I bought the entire pharmacy before leaving, hoping to get rid of it quickly and efficiently (failed…). Fortunately, the excitement of the trip overtook the illness and with my best friends the tissus and the actifed coming with me everywhere I was able to fully enjoy Ubud.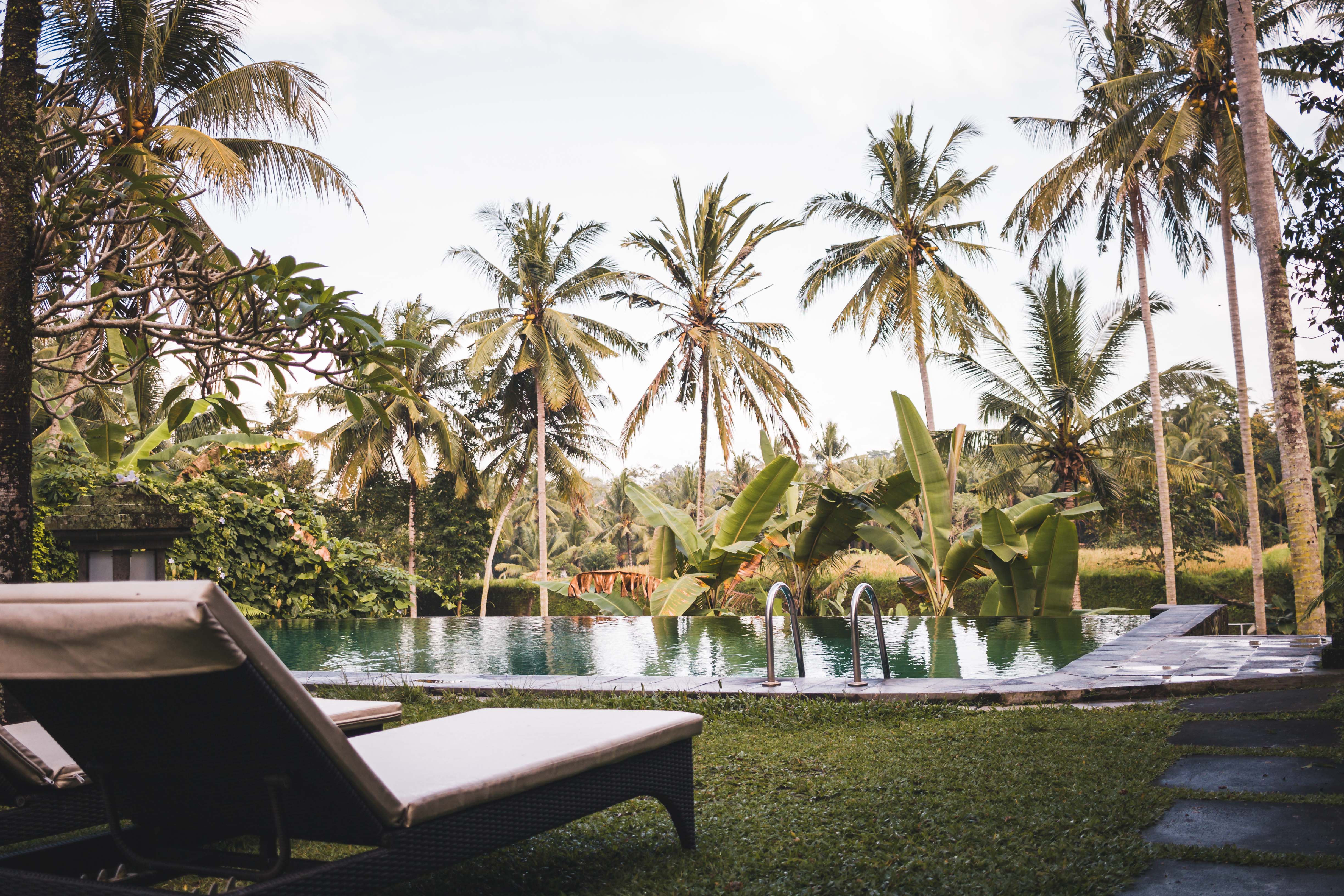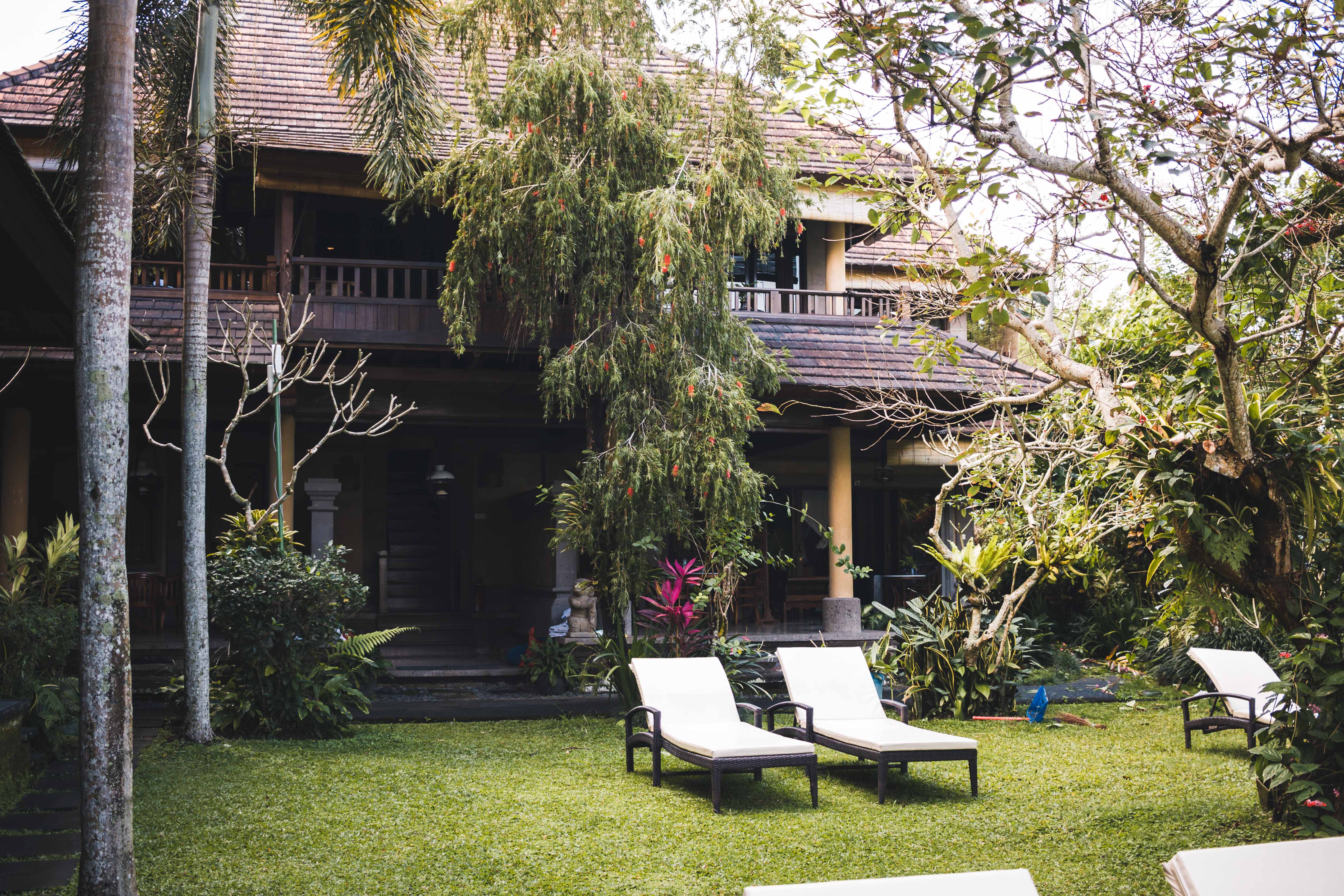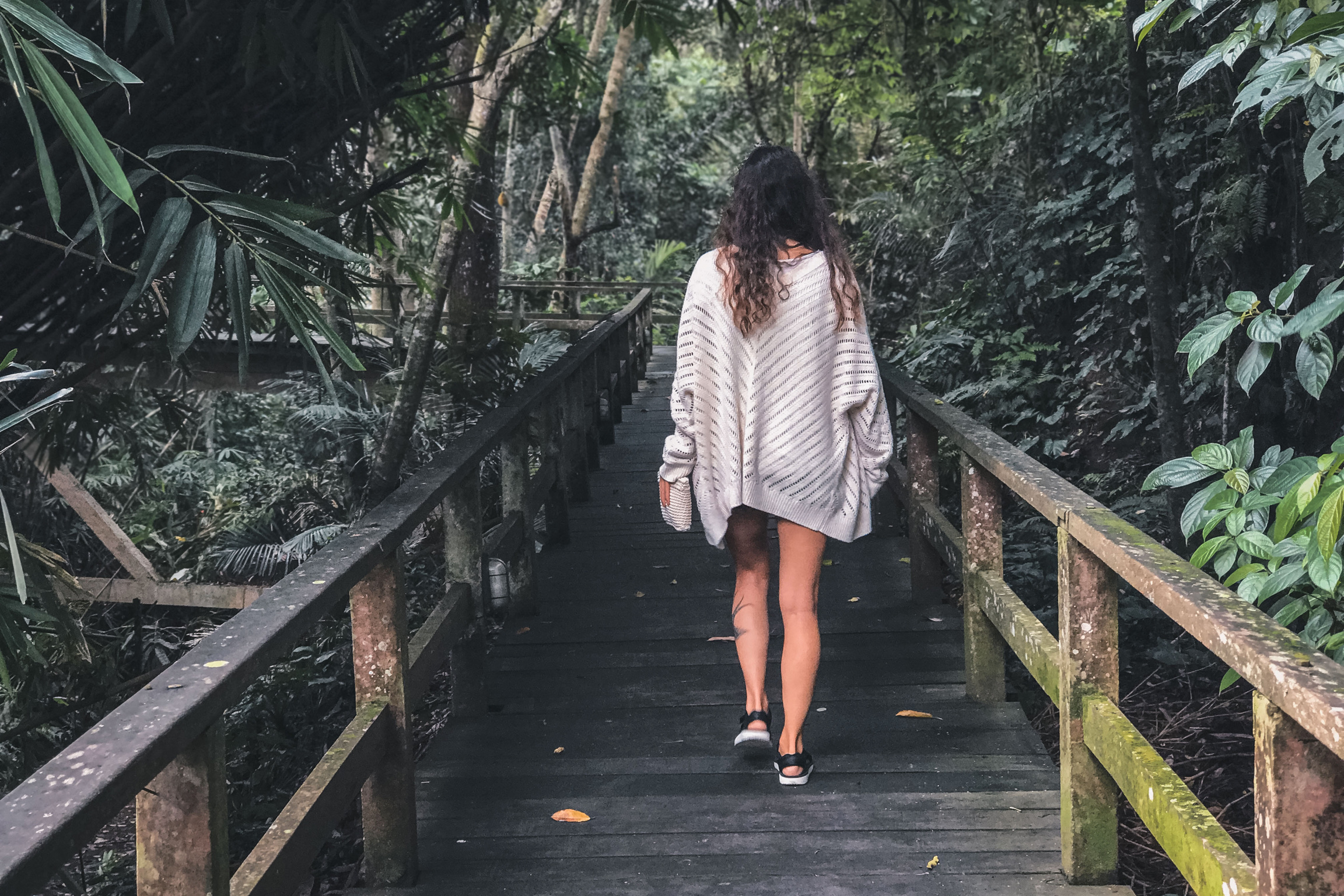 Ubud and its region is located in the center of Bali and is known for its humid climate, its forests and its rice fields. Art, culture and yoga are also very present, the city center is surprisingly dynamic with many cool shops, healthy coffee shops and restaurants everywhere, art galleries and a big traditional market where you can make some good deals if you're good at negotiating.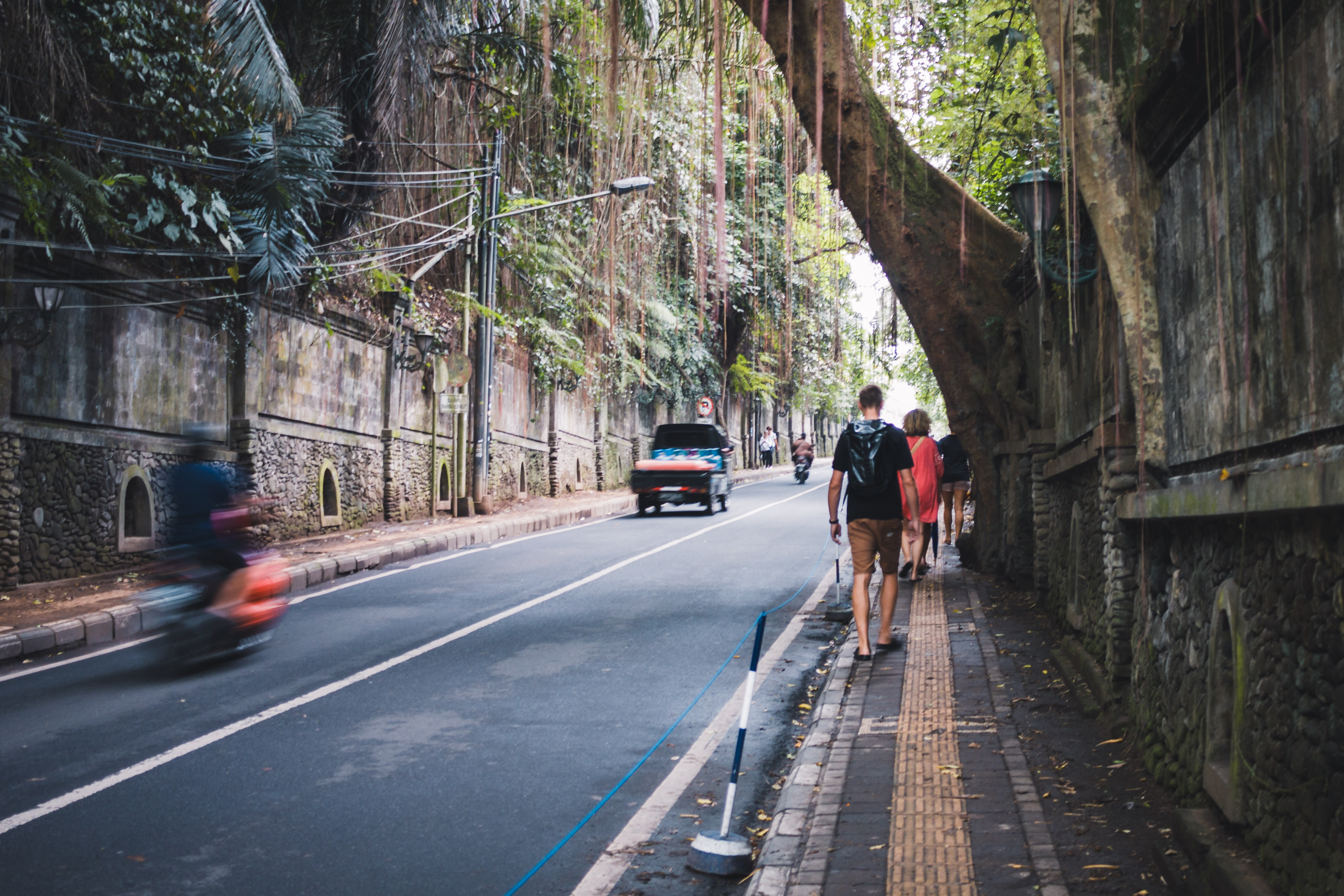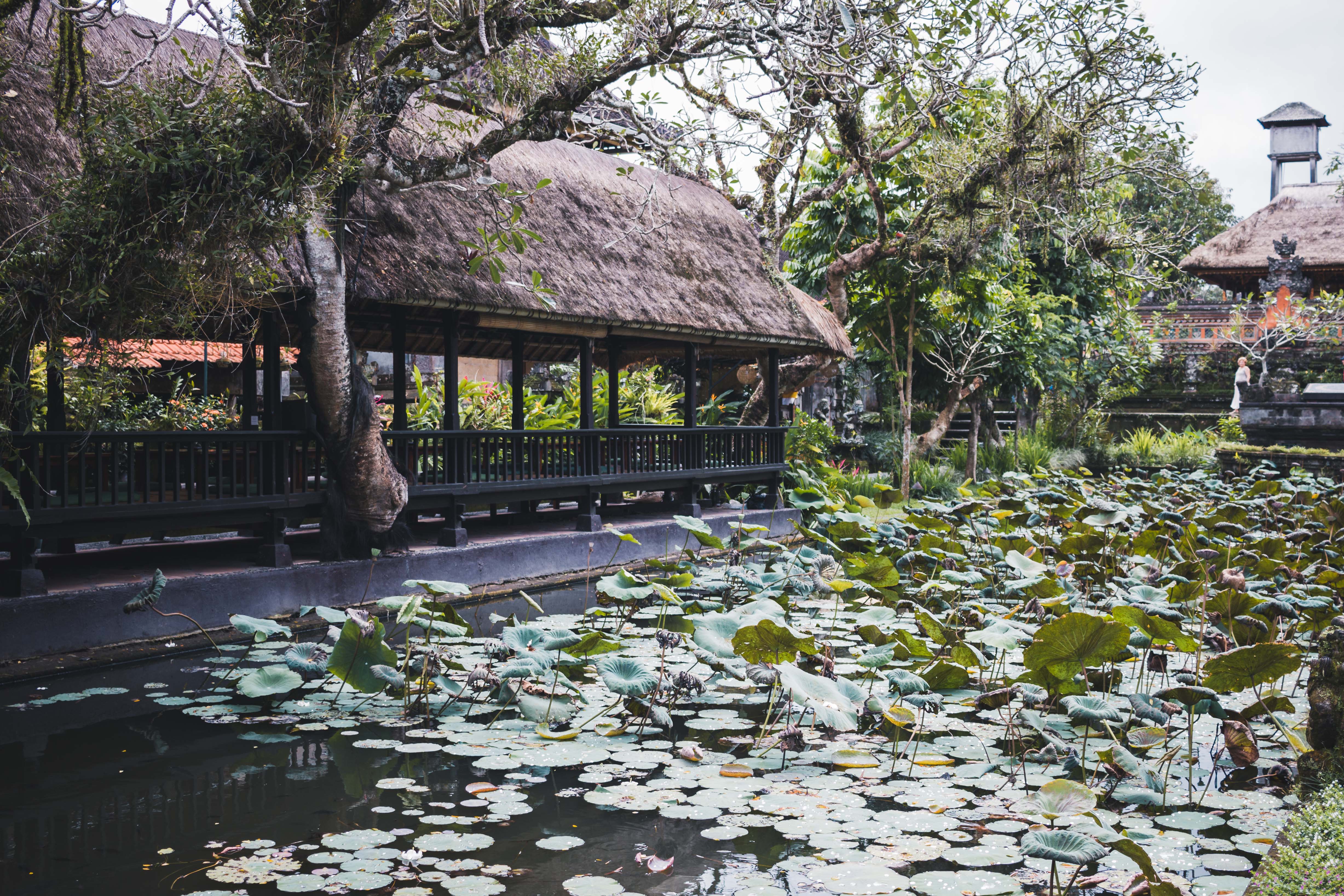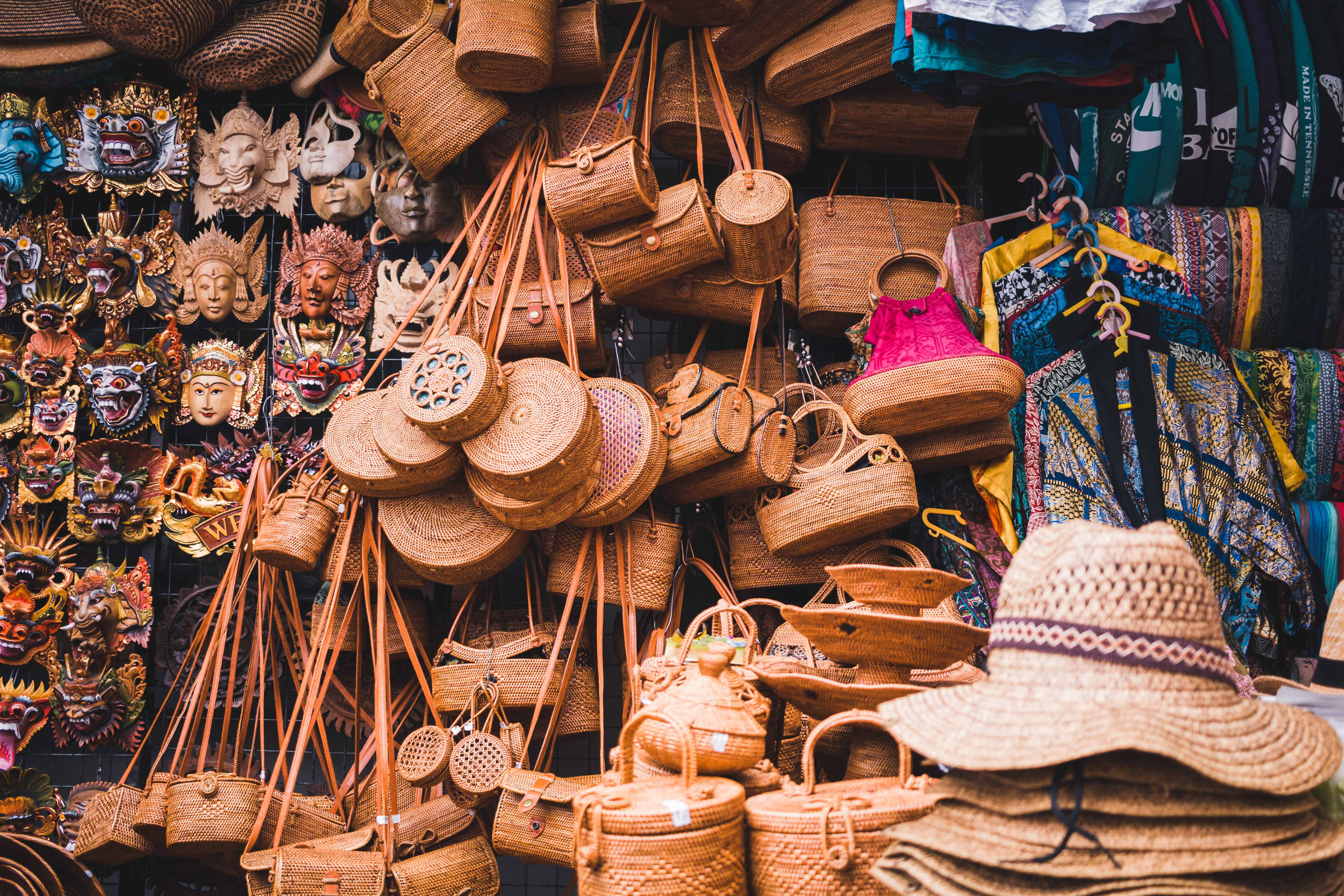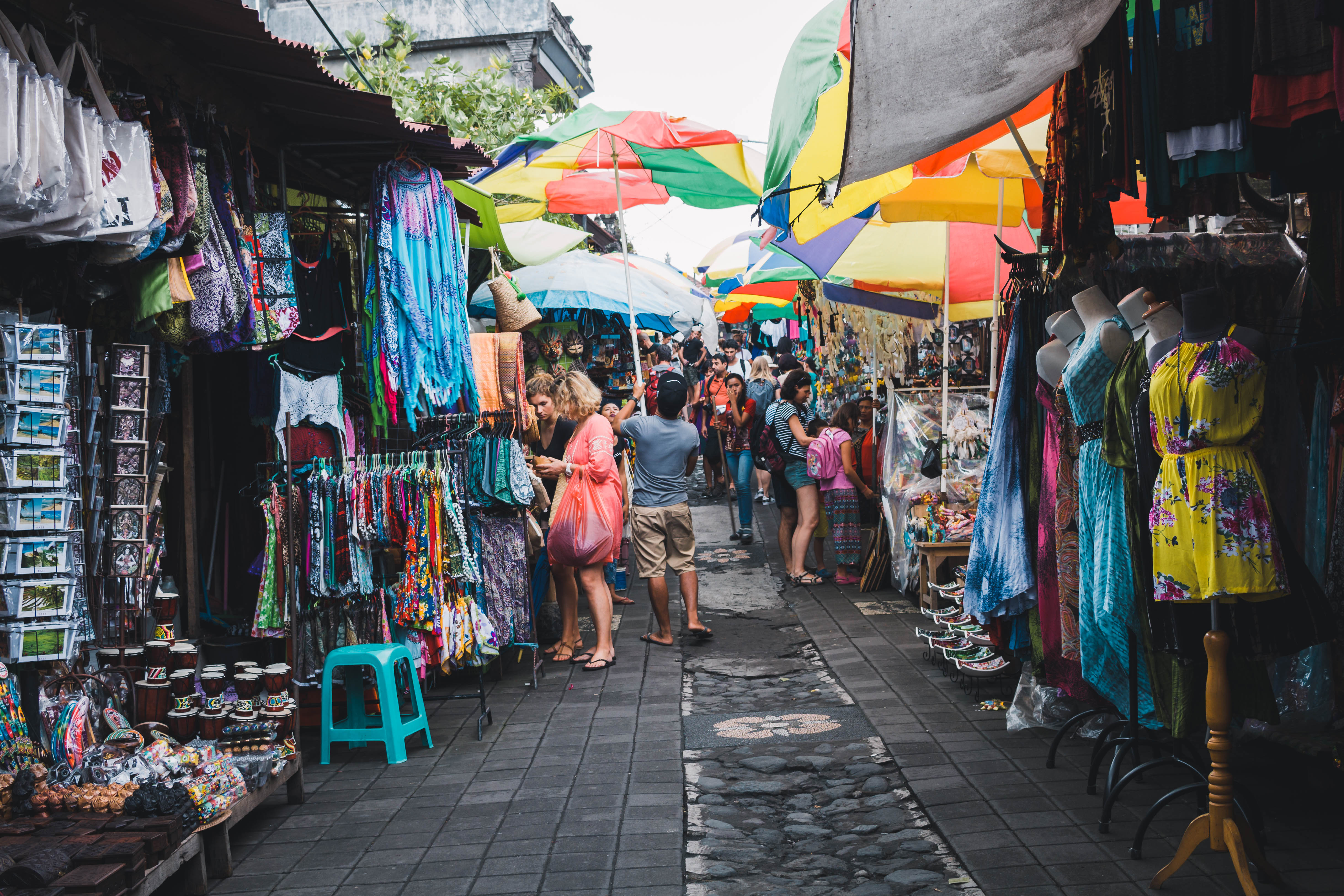 Beyond the city the area is mostly made of rice fields and tropical forest, there are several walks you can do to discover the balinese nature and rice culture, you can find a tour guide on the side of the road at the exit of the city who will take you through the land so you won't get lost, if like us you prefer explore it by yourself be aware that it is very easy to get lost and your little walk can end up much longer than expected!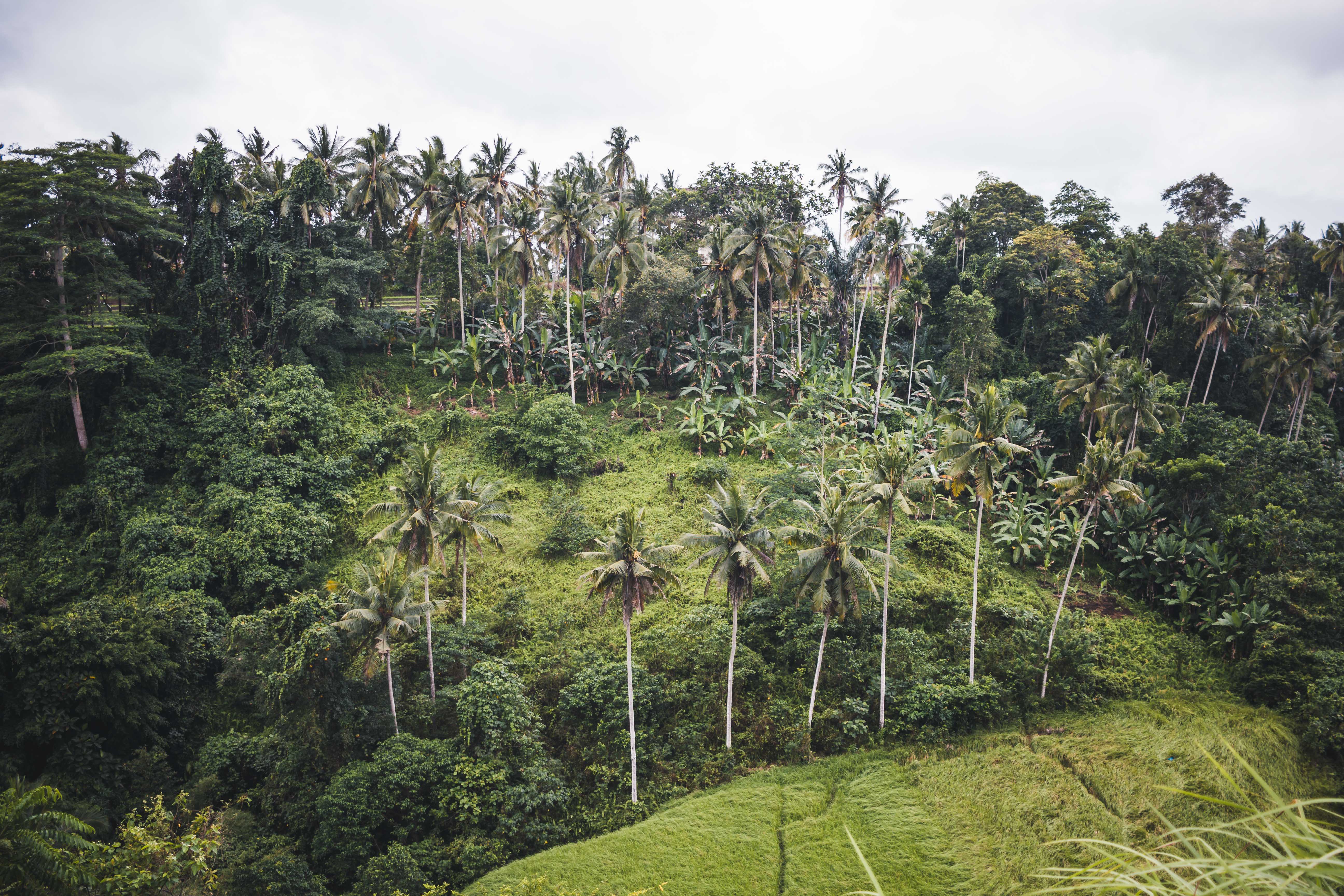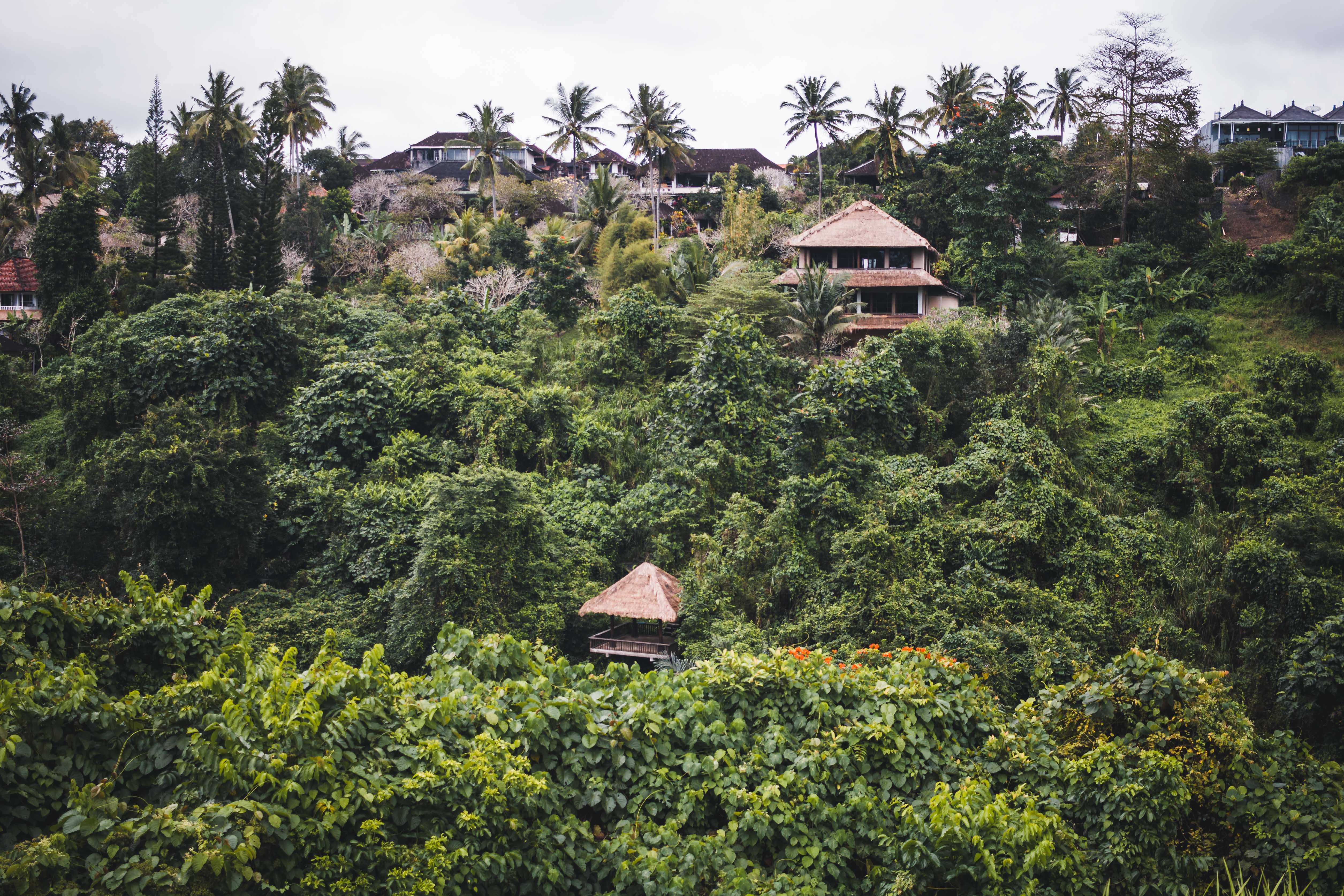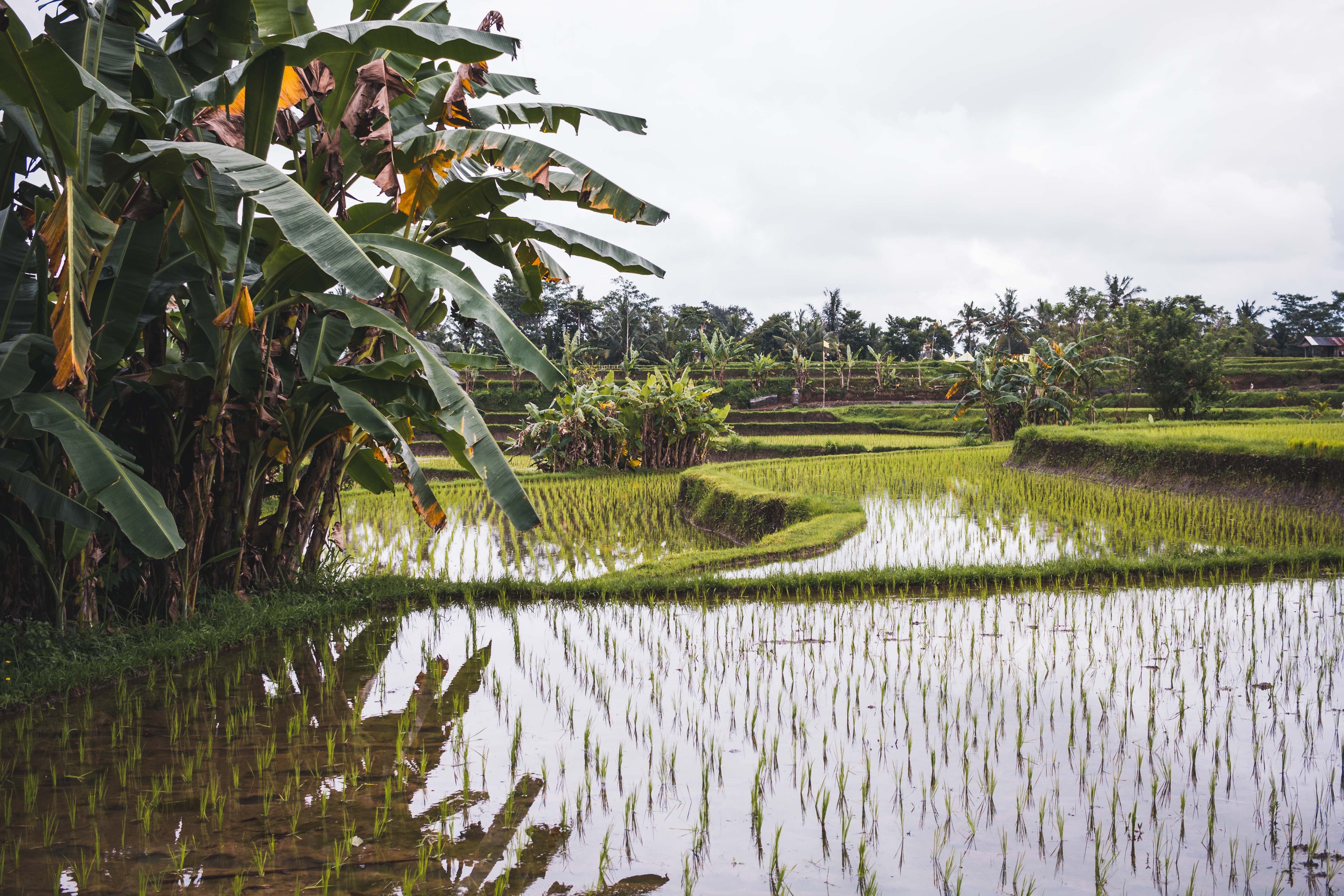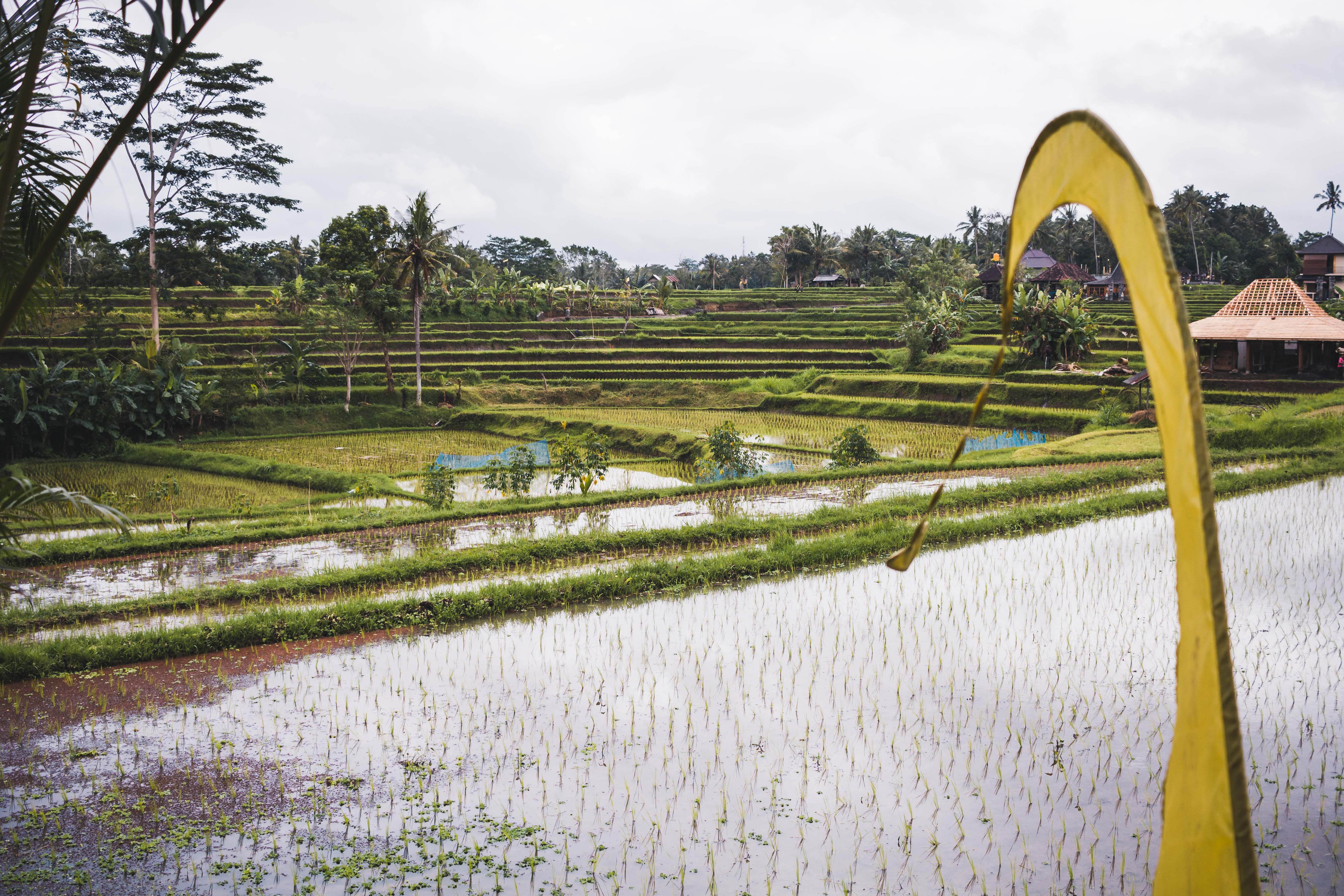 Very nearby the city center is also the famous Monkey Forest, a nature reserve counting more than 600 monkeys, it was a bit crowded when we went but the place is pretty majestic with its temple in the middle of the forest, the wooden footbridges and the gigantic trees and creepers, and of course the monkeys! They are everywhere and not shy at all, they let people easily approach them and take pictures really close, but be careful to respect the rules shown at the entrance to avoid being attacked or disturbing the monkeys.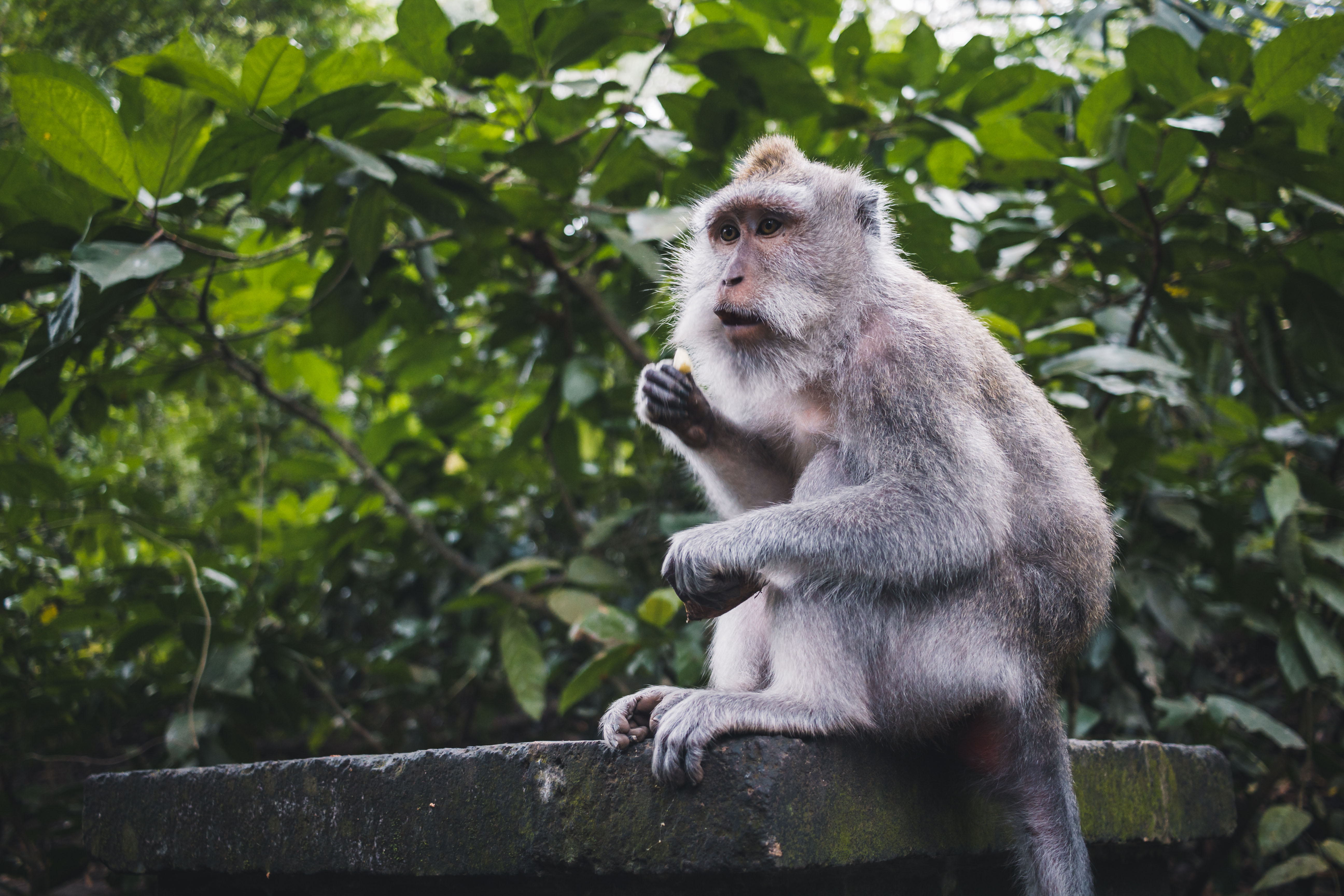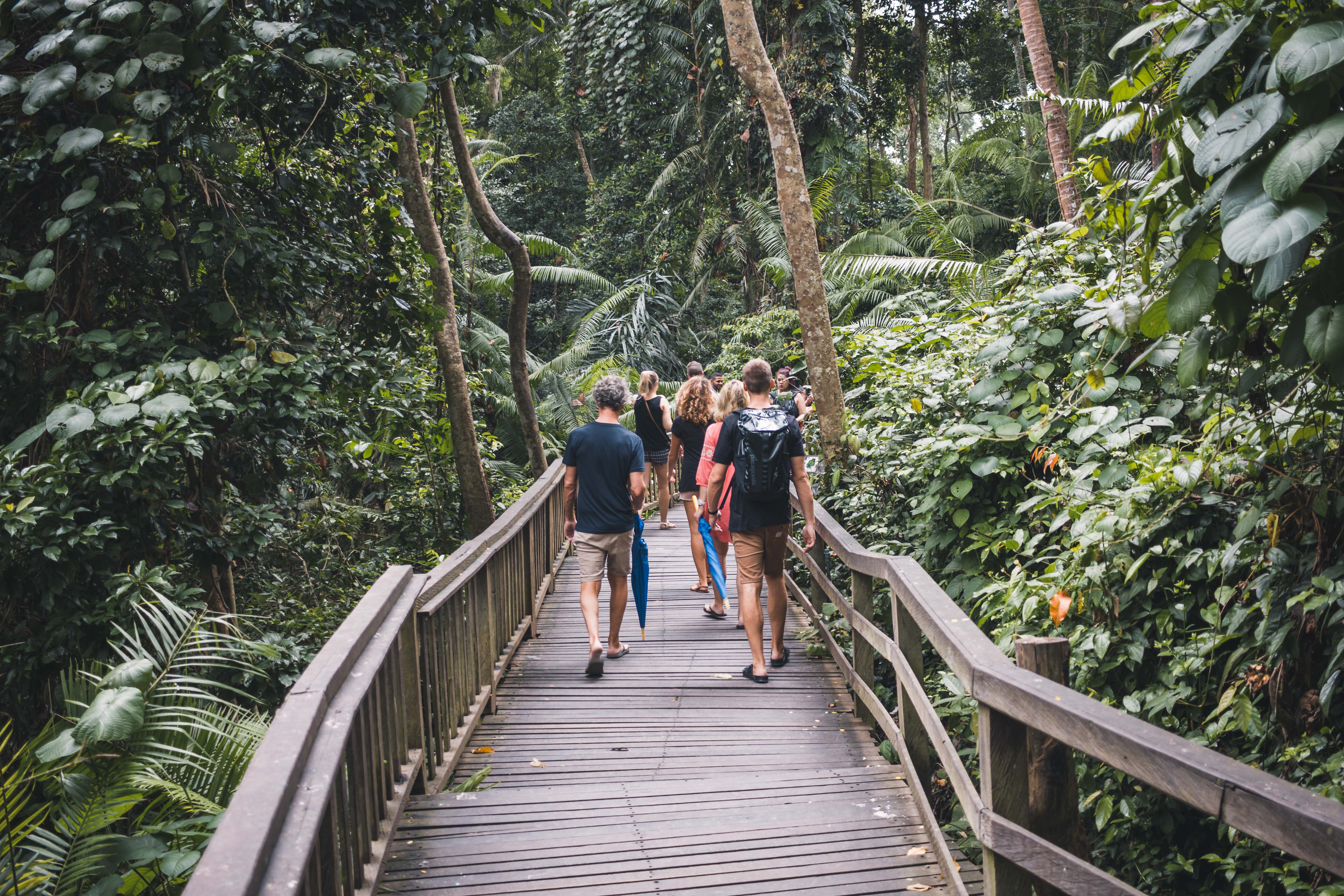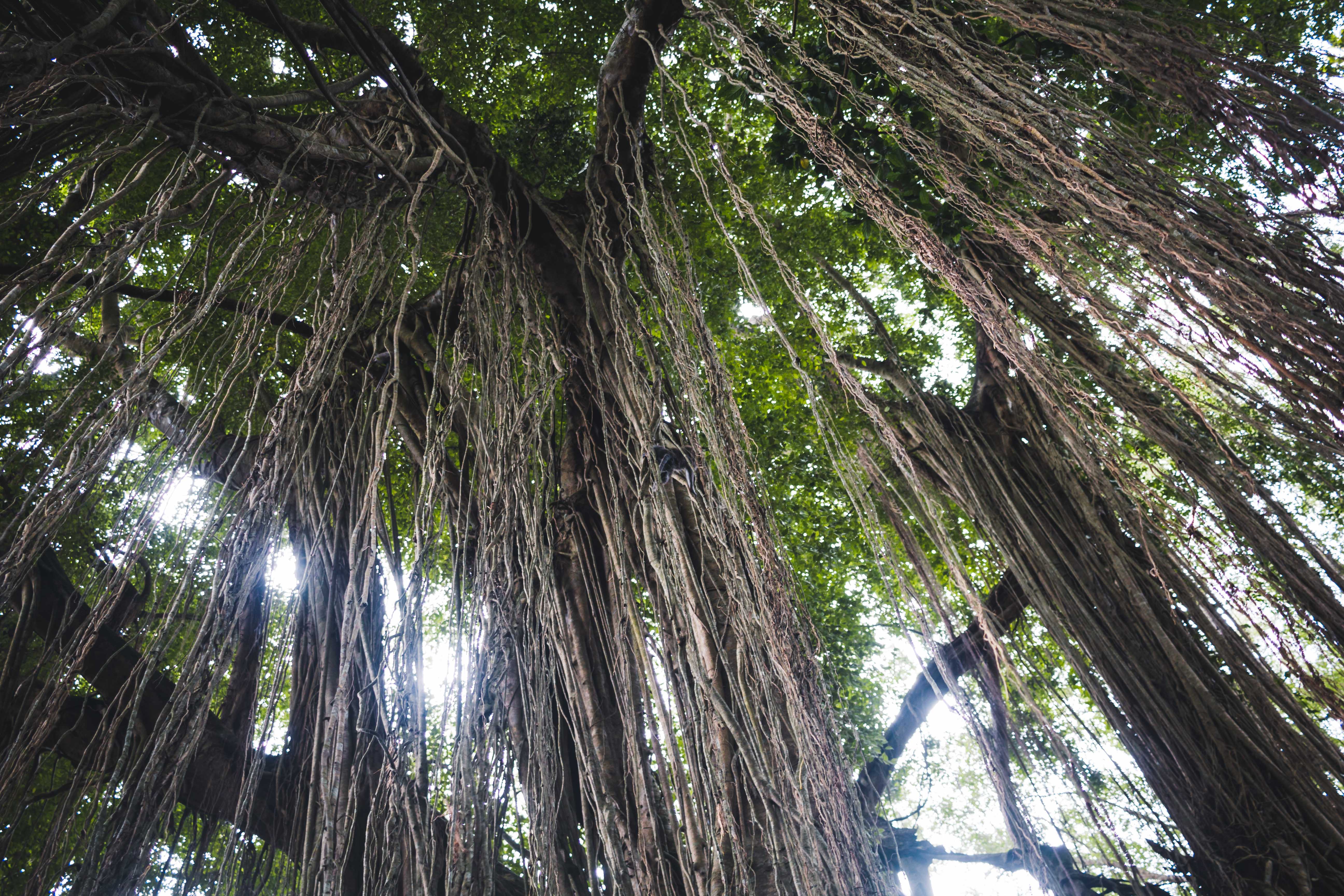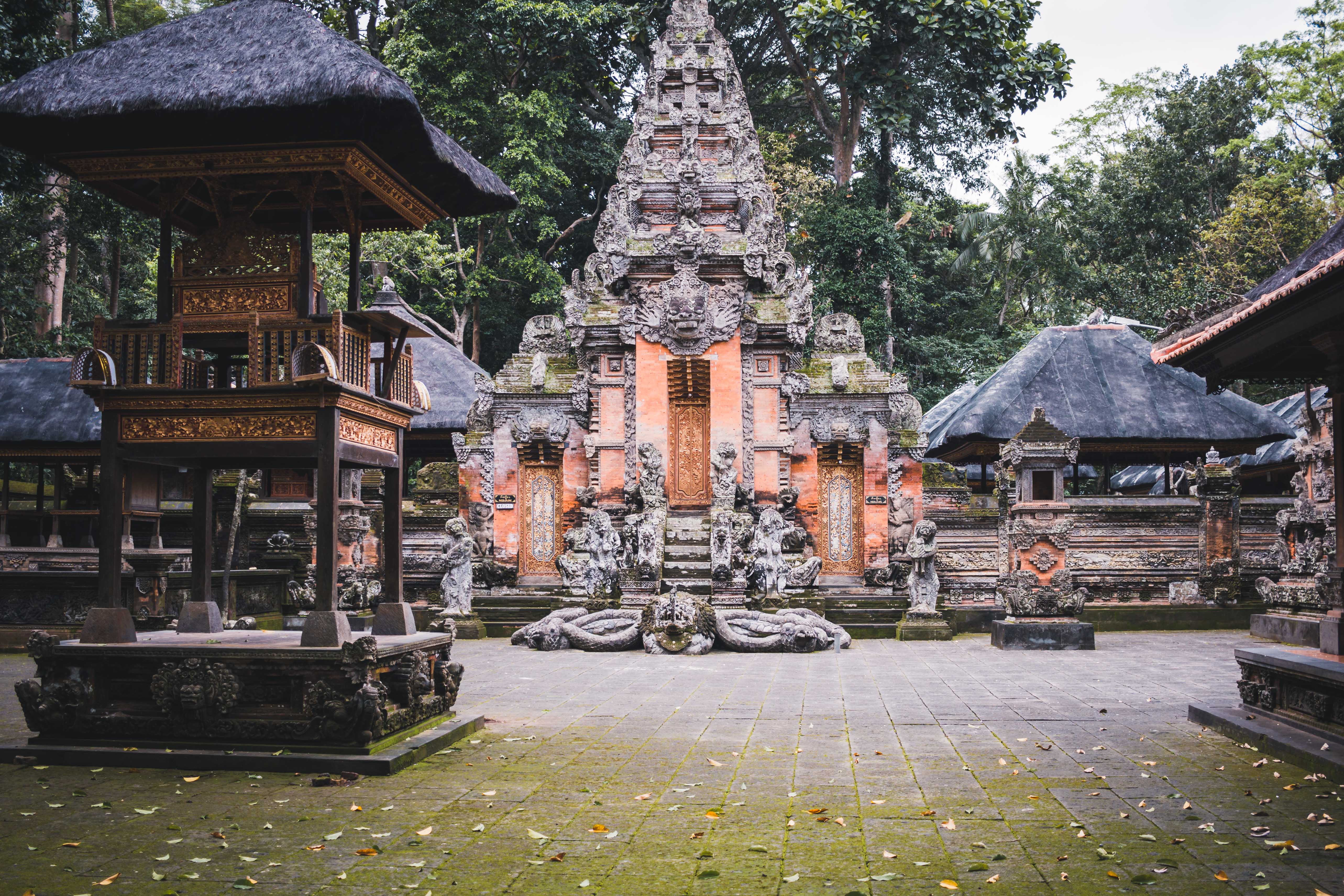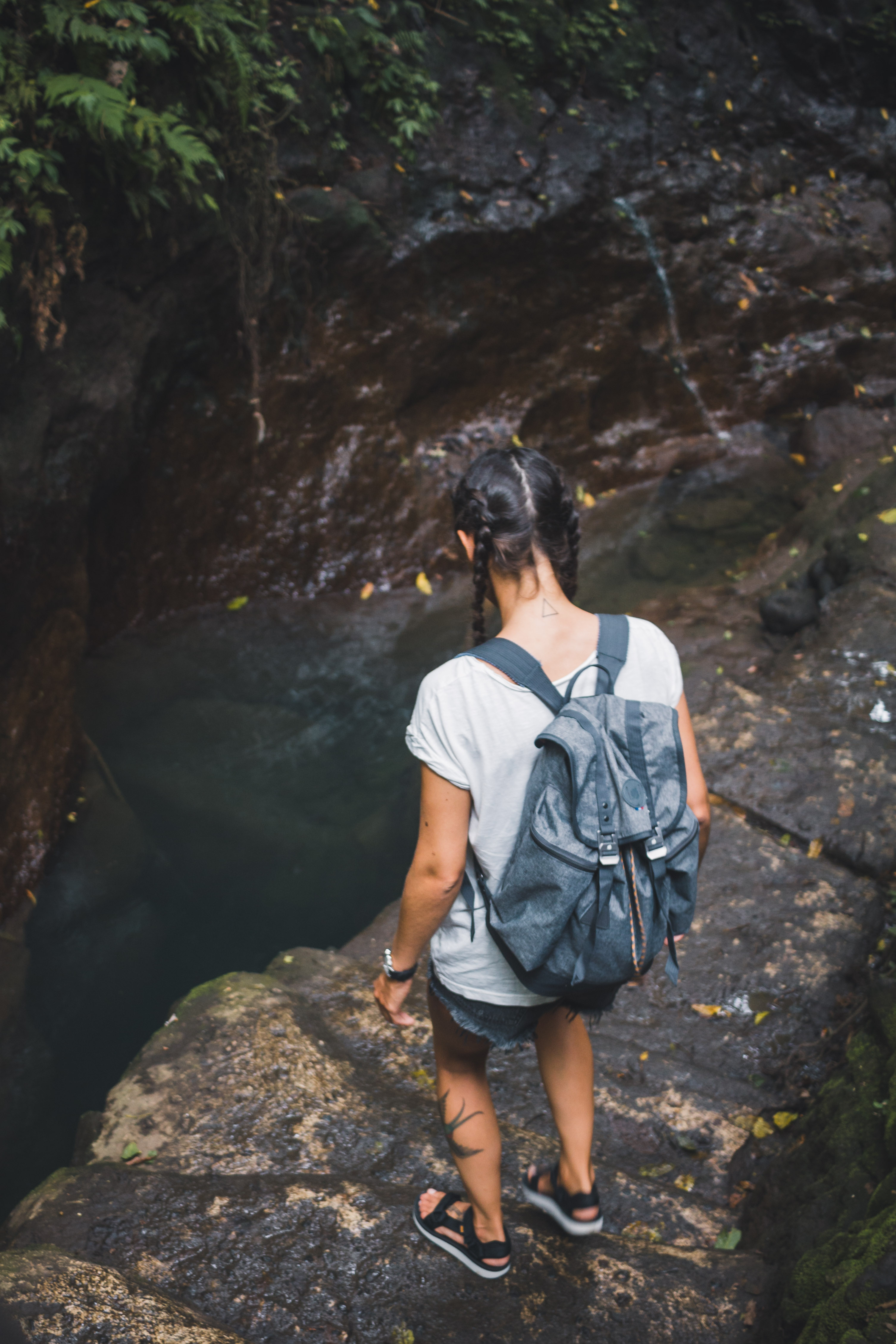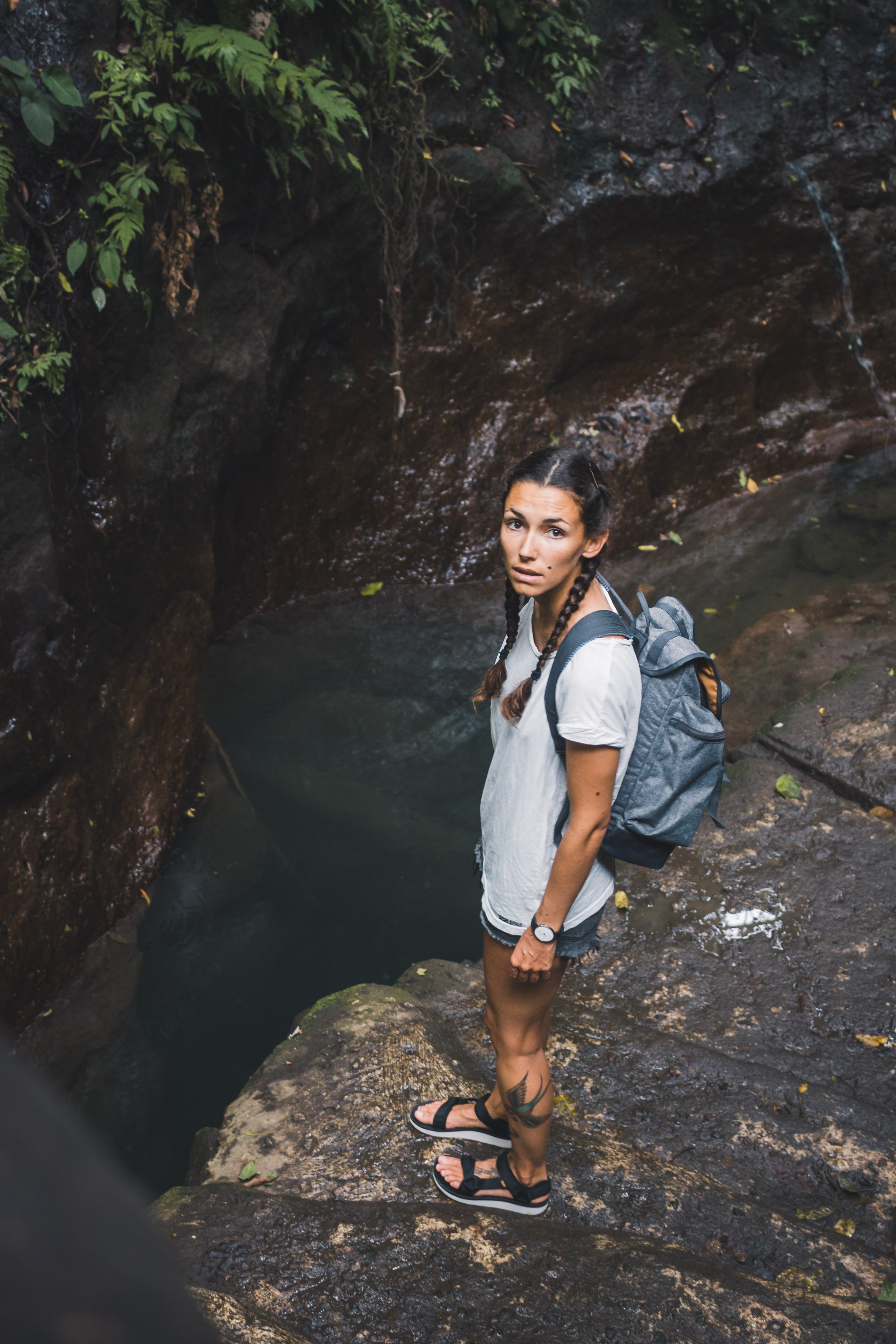 You will also find several temples all around Ubud, including the Puri Saren Agung palace where it's possible to attend traditional balinese dances and celebrations, but we only walked by so I can't tell you more.
On our last day to Ubud we ate in a vegetarian restaurant called The Elephant and it was truly my favorite, the place has no window and is all open above the tropical forest, offering a stunning view with a very cosy atmosphere. Besides serving delicious and healthy food that will make both vegetarian and regular gourmets happy, the restaurant committed to be an ethical and earth friendly business, the people working there are very nice and you will see many yogis and travelers coming over to relax.
Additional informations :
Monkey Forest : Located at the end of Jalan Monkey Forest, the entrance fee is 50k rupiah.
On the market you can negotiate pretty much everything and prices can often be divided by 2 or 3.
Always keep an umbrella with you, the rain is frequent and can be torrential.
Favorite restaurants : The Elephant, Three Monkeys Cafe
We didn't stay very long in Ubud so we obviously didn't see everything and I bet there are many more cool things to do, but those few days were very disorienting, rich in discoveries and…humid.
We had very heavy rain on our last day and couldn't set foot outside, so we decided that if we were to be all wet we'd better make the most of it! We ended up having the most fun in the pool under the rain, it was totally magical and a great memory for sure (even if it probably wasn't the smartest idea to heal fast…)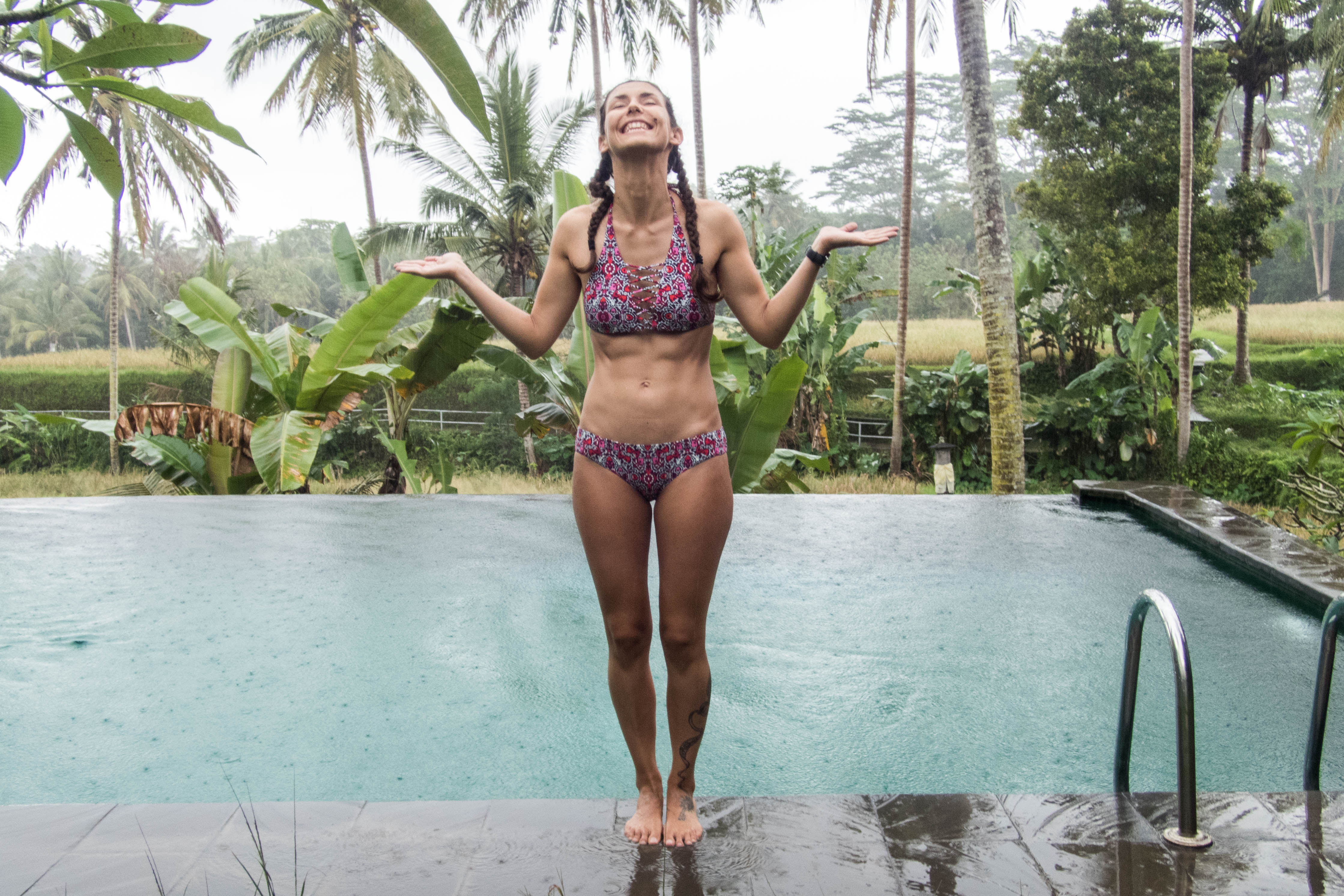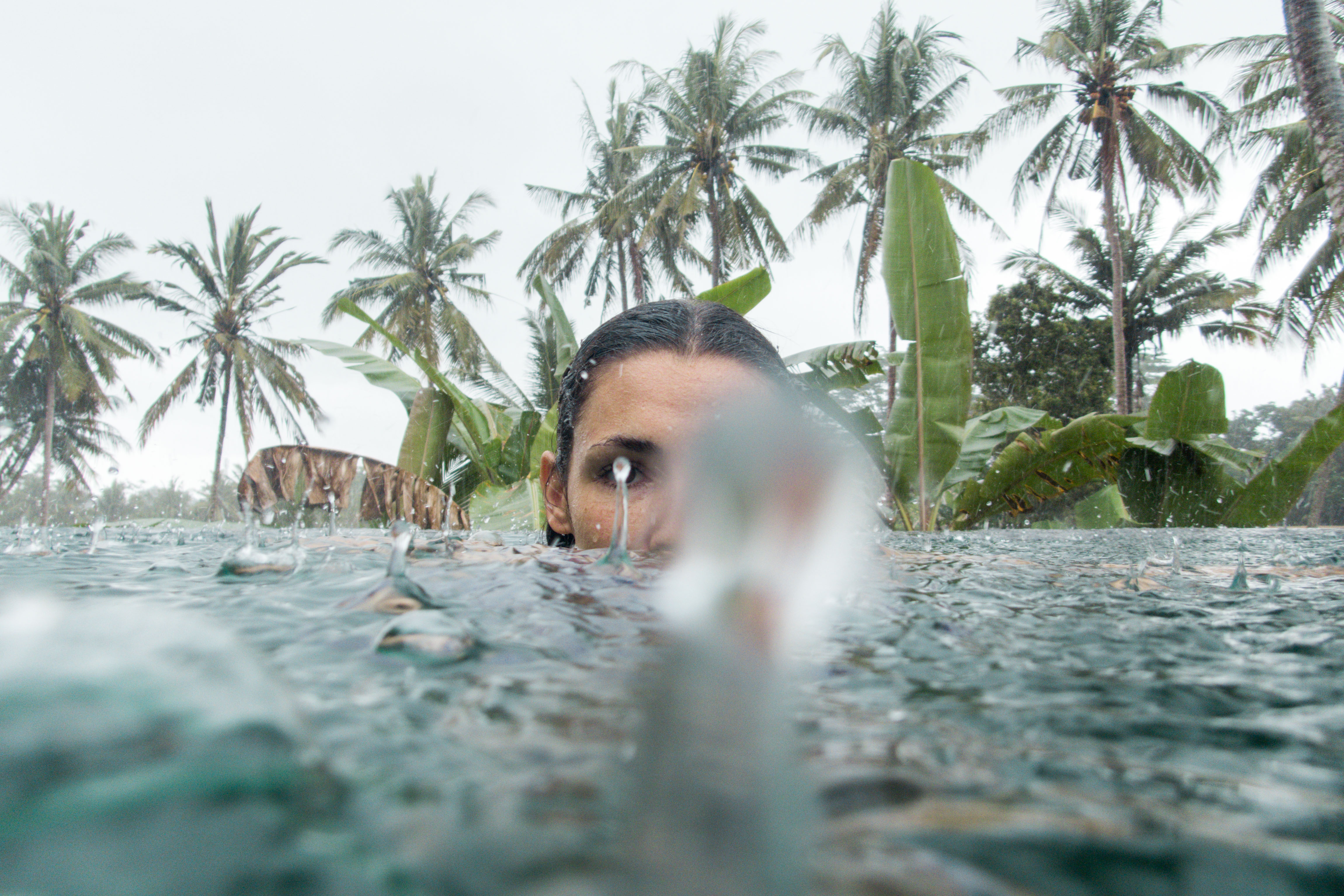 See you soon for the rest of the trip ;)
EnregistrerEnregistrer
EnregistrerEnregistrer
EnregistrerEnregistrer
EnregistrerEnregistrer
EnregistrerEnregistrer
EnregistrerEnregistrer
EnregistrerEnregistrer