Johnie Gall, former senior editor of FOAM Magazine, created Dirtbag Darling a few years ago when she realized there were no websites or blogs for women who love hiking, climbing, biking, kayaking and all sorts of outdoor adventures. Dirtbag Darling was born to represent the modern outdoorswoman, to inspire more women to get outside, if it was at first just a hobby for its creator it has now become a reference for outdoor women and for brands. Johnie, along with other contributors, is sharing her experience and her thoughts with a funny tone, from dreamy views and fun road trips to sweaty hikes, ugly tanlines and all kind of failures and bruised egos that are just part of the game. It's all about keeping it real and having fun, so get rid of your complexes and get outside !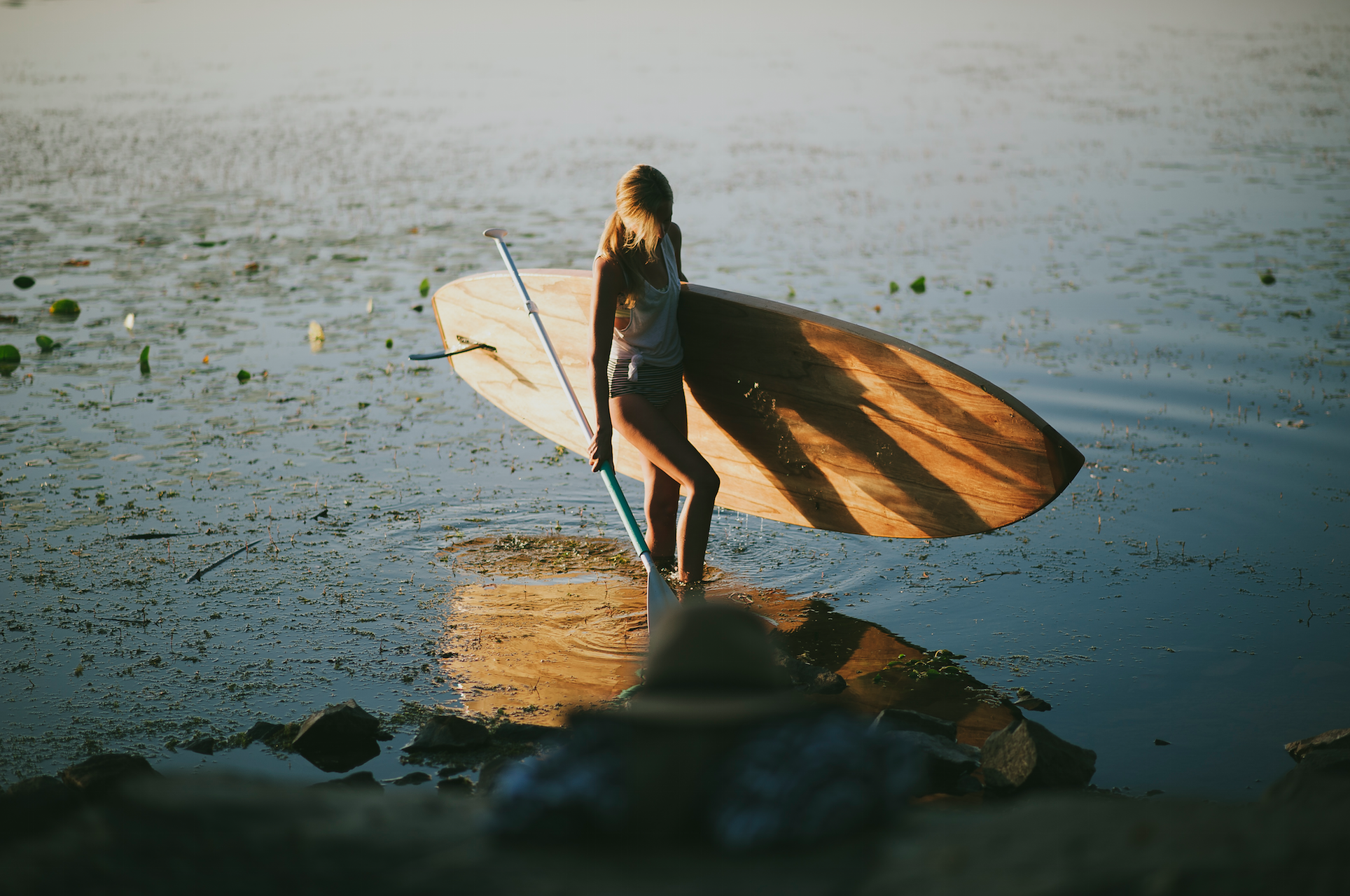 Can you introduce yourself in a few words and tell us how you started Dirtbag Darling ?
My name is Johnie Gall and I'm a copywriter, photographer, and editor working in the outdoor industry, though really, I just like to think of myself as a writer. When I was working my first job as an editor at a surf magazine in California, I spent my weekends exploring the state—trips up to Yosemite, climbing in the Sierras, surfing near San Diego. I really fell in love with the outdoors but couldn't find any blogs that spoke to someone like me. So I started one—I didn't know at the time, but it was one of the first blogs aimed at the modern outdoorswoman. It's grown to become an anthology of stories by and for women who love the outdoors but aren't necessarily interested in just one activity. It's for everyone, from the beginner outdoorswoman to the pro athlete.
Outdoor activities are becoming more and more popular, why do you think so many people today, especially women, are willing to go outside and explore ?
I wonder if they are more popular, or if we're just noticing it more. I think social media has made these activities and places that once felt so intimidating and inaccessible more relatable. You see someone who looks like you and has a similar lifestyle climbing or surfing, posting those images on Instagram, and suddenly it feels like something you can do, too.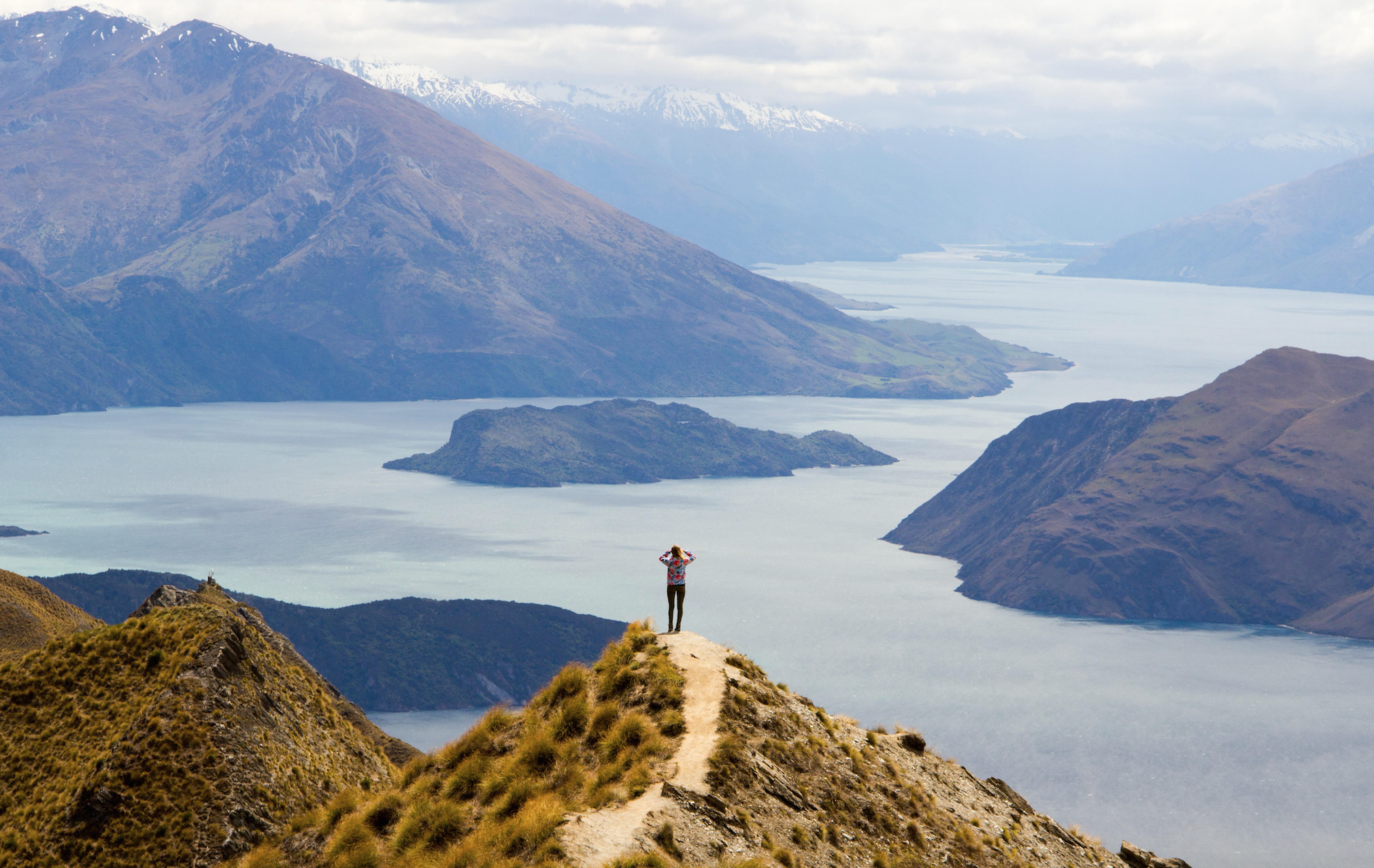 How is it to be a woman on the road ? How do you stay feminine ?
Being a woman on the road is a lot like being a man on the road! I think the only difference is that I have more hair to deal with. I don't necessarily make an effort to stay feminine—I think my experience just feels feminine. And I make sure to pack at least one maxi skirt and one crop top in case we need to dress up a little.
In all of your outdoor adventures what was your favorite and why ?
We spent a day in Moab mountain biking. After 22 miles of really challenging terrain in extreme heat, I was completely exhausted. But my husband wanted to explore the desert more, so we packed up our climbing gear and drove out to a 200-foot natural arch in the middle of nowhere. We climbed to the top and free-rappelled through the keyhole in the arch. Lowering myself from 200 feet, nothing beneath me but desert, after such an intense physical challenge—it was an incredible feeling.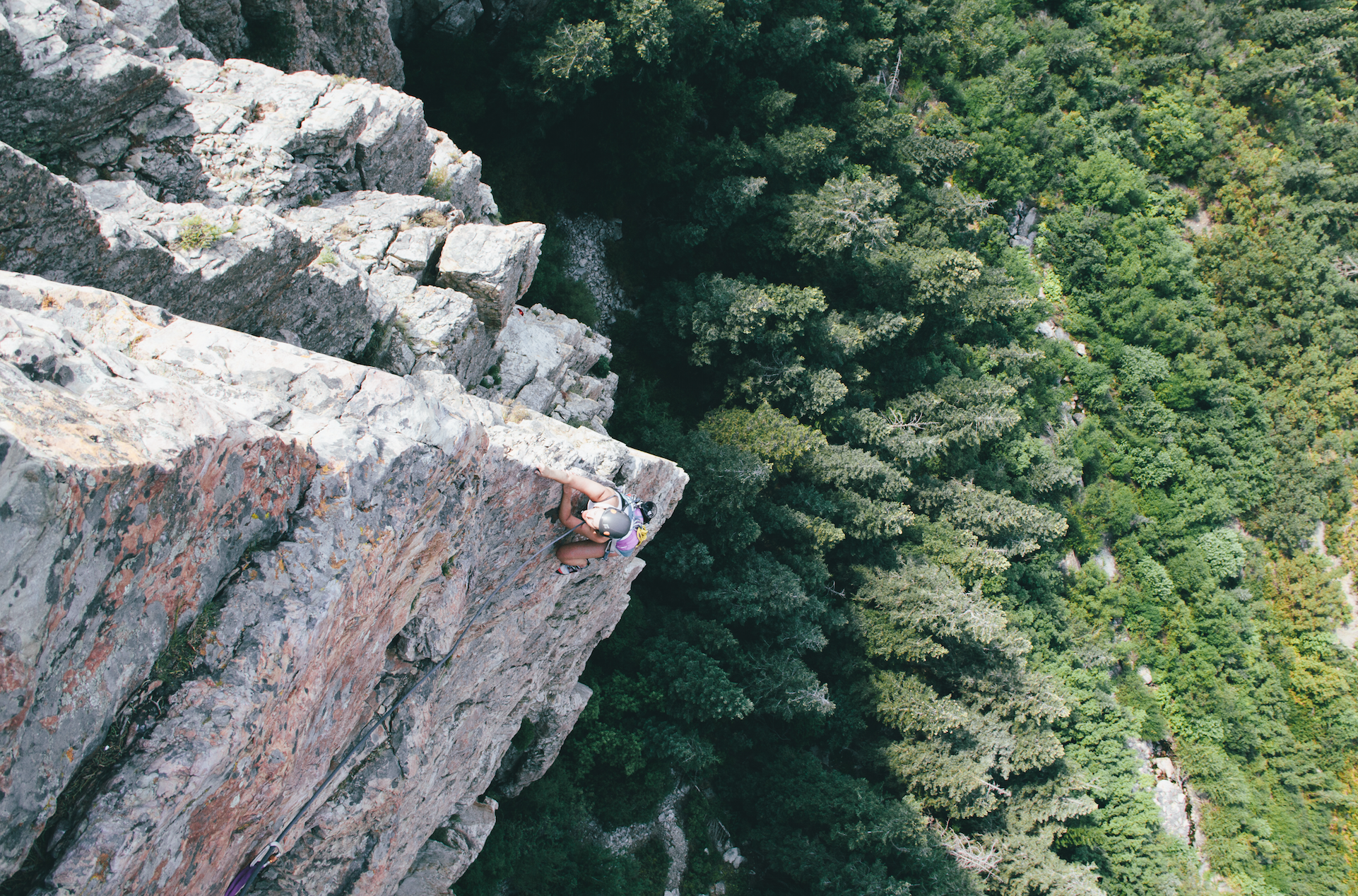 What does your typical day look like ? How do you balance your time between work and adventures ?
My typical day tends to be less glamorous than most people assume. I'm usually working on my laptop—writing and editing and emailing—for the majority of the day. I'm really committed to my work because it allows me to be flexible with the rest of my time. If I'm on the road, I usually start the day with work early in order to finish early, and then get out there to surf, bike, climb, hike or kayak. One thing that remains consistent is some amount of time spent outdoors every single day.
What are the most important lessons you learned in your Dirtbag Darling adventure ? What advices would you give to people willing to quit their job to live their passion ?
I actually never quit working! I went from a full-time office job to full-time freelance work for various clients and outlets—Dirtbag Darling is what I do for fun. My advice is a bit boring, but I stand behind it: when you find something you're passionate about, give yourself the security to try it. Save at least a few months' worth of expenses so you won't have financial stress when you do quit your job. It will allow you to focus on this new work you're passionate about, and give you the flexibility to choose jobs you really love, not just the ones that pay. I never wanted to put myself in a situation where I'd have to lean on anyone else.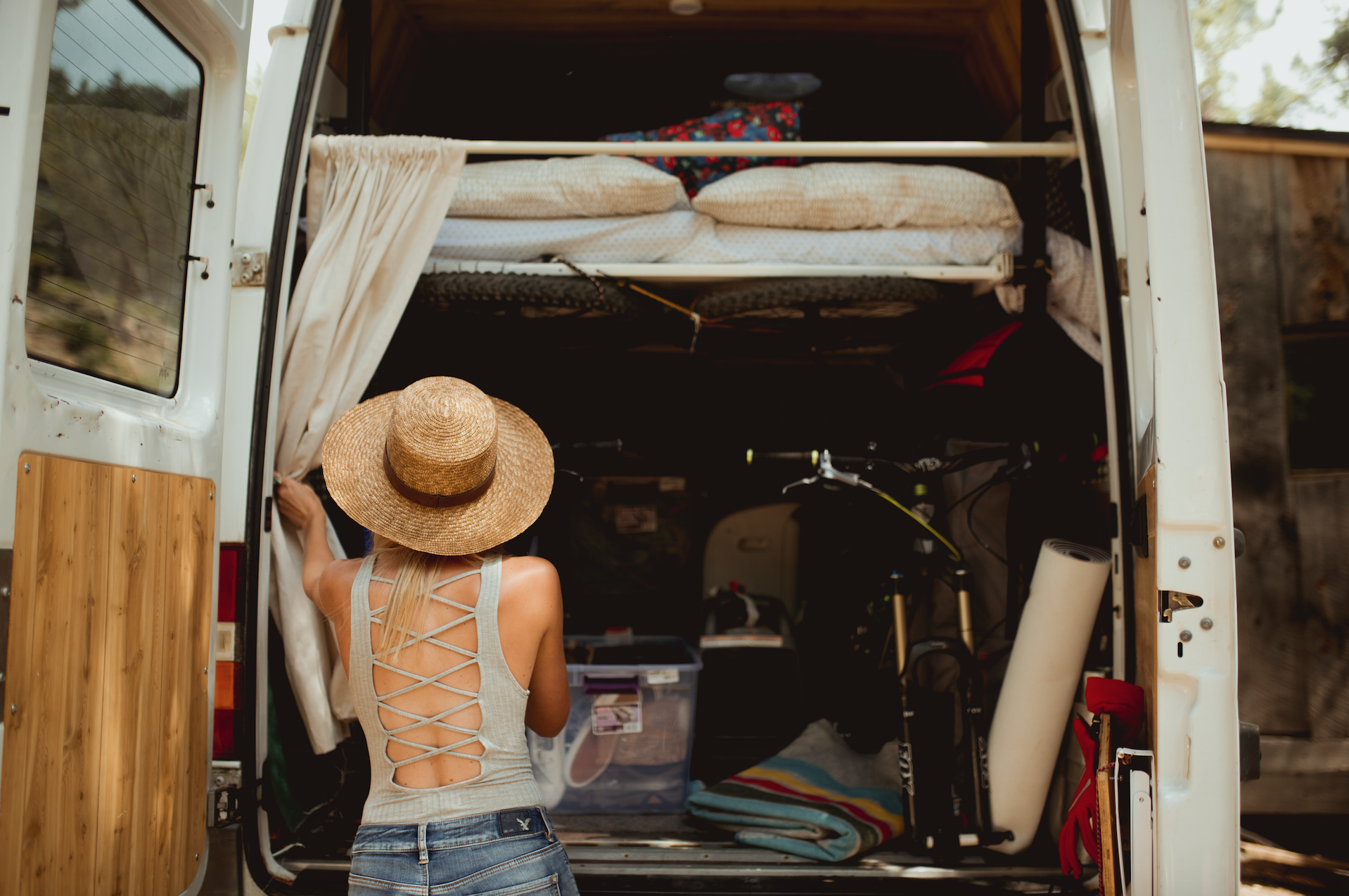 Do you have any new projects or travel coming soon ?
I'm on the road living in the van for four weeks right now, attending outdoor tradeshows and working on some photography projects. Next week I'm headed to Glacier National Park and I can't wait to see what waits there!
To read more about Johnie's adventures and outdoor tips head to Dirtbag Darling
Follow Dirtbag Darling for your daily dose of landscapes and outdoor activities :