Summer is unfortunately over and it's time to get the big sweaters and full suits out again. The water and the air are now pretty cold, so it is essential to have a good wetsuit. The cold is a big obstacle for many surfers, even though the waves are usually better and less crowded in winter. So no excuses, with the right wetsuit it is totally doable !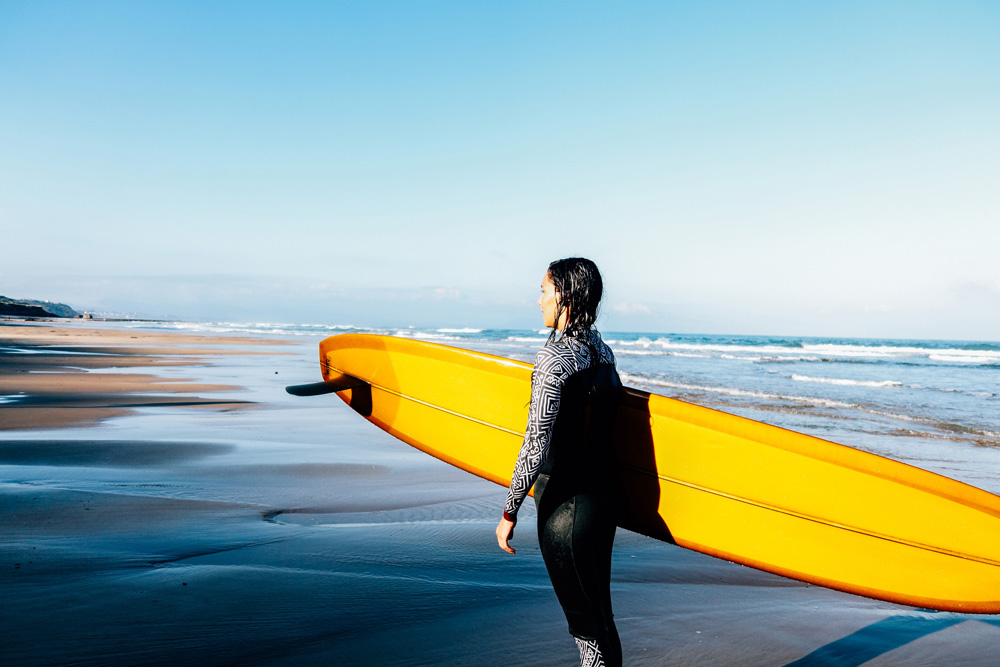 A 3/2 for the mid-season
The spring suit is away for good but it's not really winter yet, a 3/2 is warm enough for the fall months. We call a 3/2 a mid-season wetsuit, the numbers 3 and 2 are the neoprene thickness in millimeters, 3 millimeters for the chest, 2 millimeters for the legs and arms (same thing for a 4/3). You can usually wear a 3/2 until November (even December depending on your region) and take it out again in April or May for Spring, so it is the most polyvalent wetsuit, if you were to have only one it's would be a 3/2.
Of course all 3/2 are not equal, neoprene quality, zipping type, and seams play a big role on how comfortable and waterproof your wetsuit will be. A wetsuit with a very elastic neoprene will be way easier to put on and off and feel lighter when you paddle out but will probably loosen up a little more in the water. A back zip is less waterproof than a front zip but a back zip wetsuit is easier to put in. For the seams, depending on the brand you can find wetsuit only stitched, glued and blind stitched or tasseled (no stitch technology). Finishing touches for the collar, wrists, ankles are also to take into account because they can limit irritations and water entries. Your choice of fit and size is also important, the wetsuit has to hug your body and be as tight fit as possible (knowing that every wetsuit will loosen up a little in the water). Obviously a high quality wetsuit will keep your warm longer but is also more expensive, the price of a 3/2 can vary from 100€ to 300€ for the top of the range (like Patagonia). Choose your wetsuit wisely depending on your needs and your budget.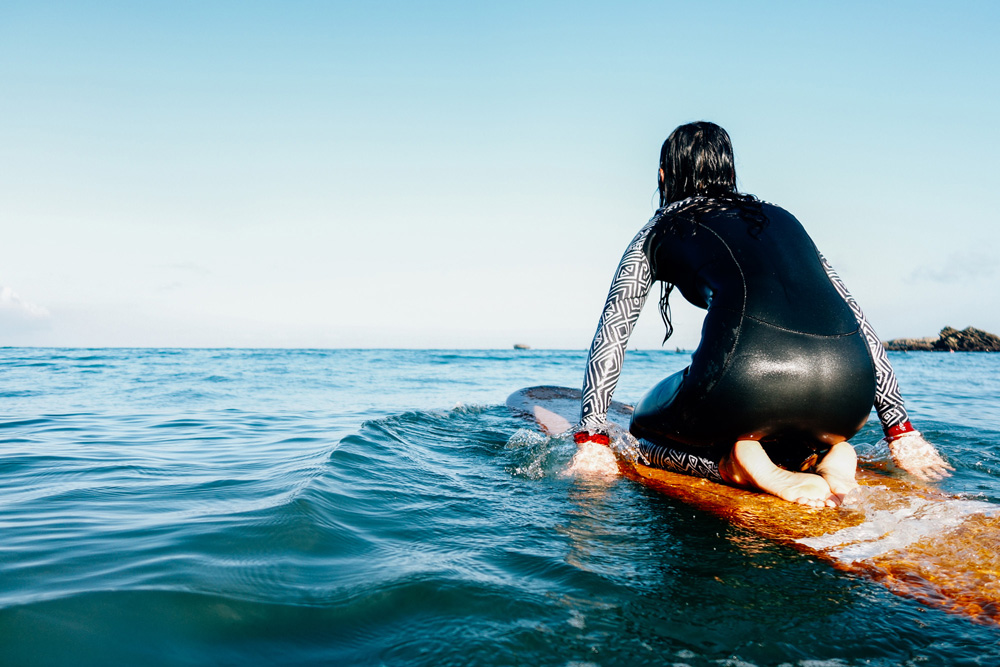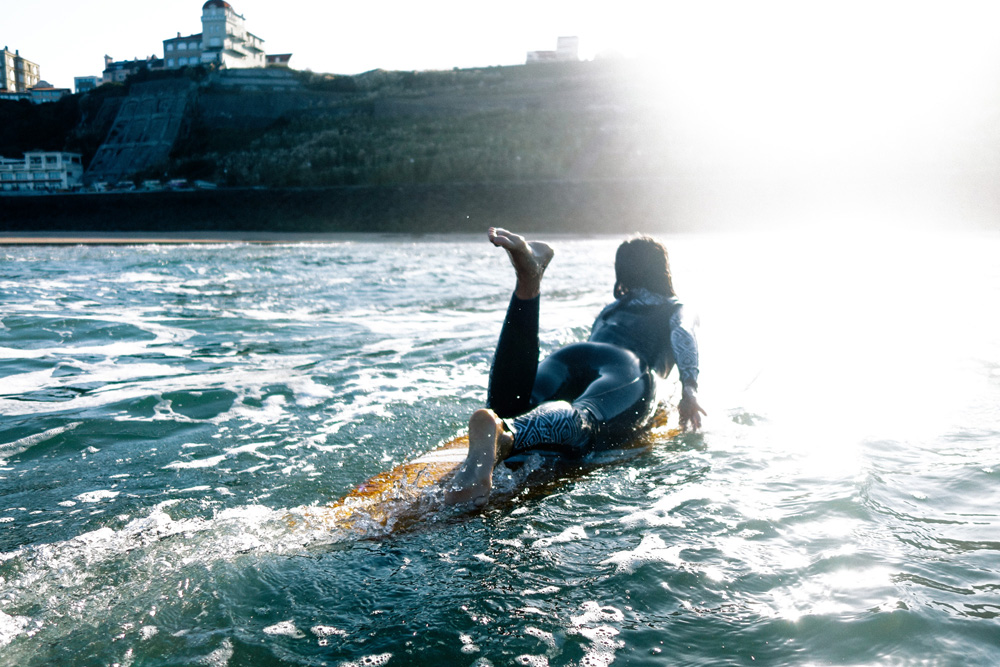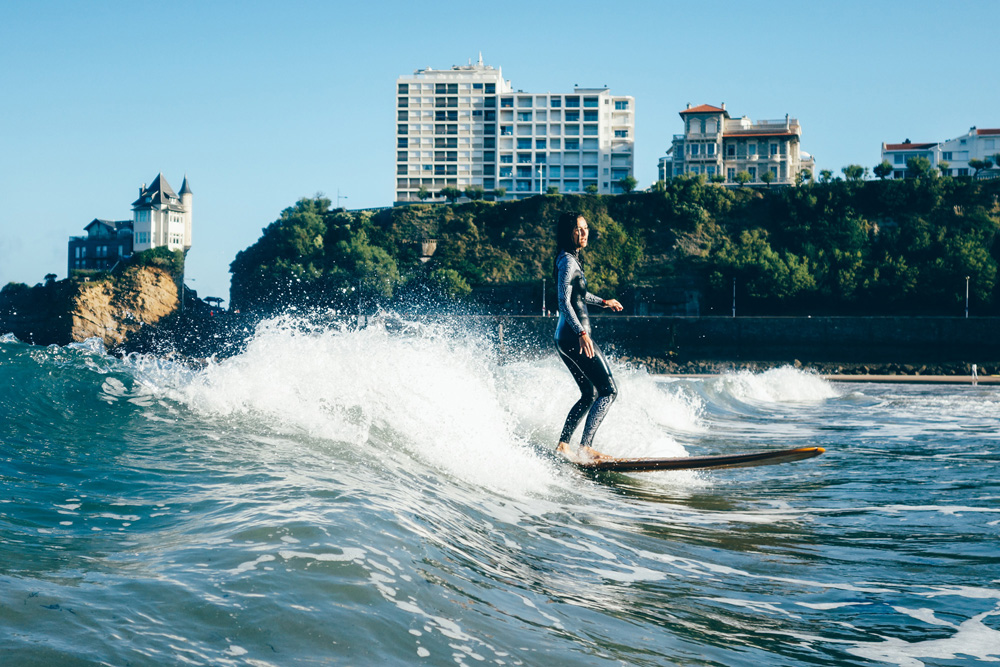 A 4/3 for winter
When winter settles in you add more thickness to your wetsuit and switch on a 4/3 or a 5/4/3 for people very sensitive to the cold. To make your choice you will look at the same points as for a 3/2, be maybe more regarding on neoprene elasticity to be comfortable to move in the water. For a complete equipment don't forget the booties and gloves, always as tight fit as possible, and a hood for the colder days. More infos on winter surfing in the article Surf in Winter.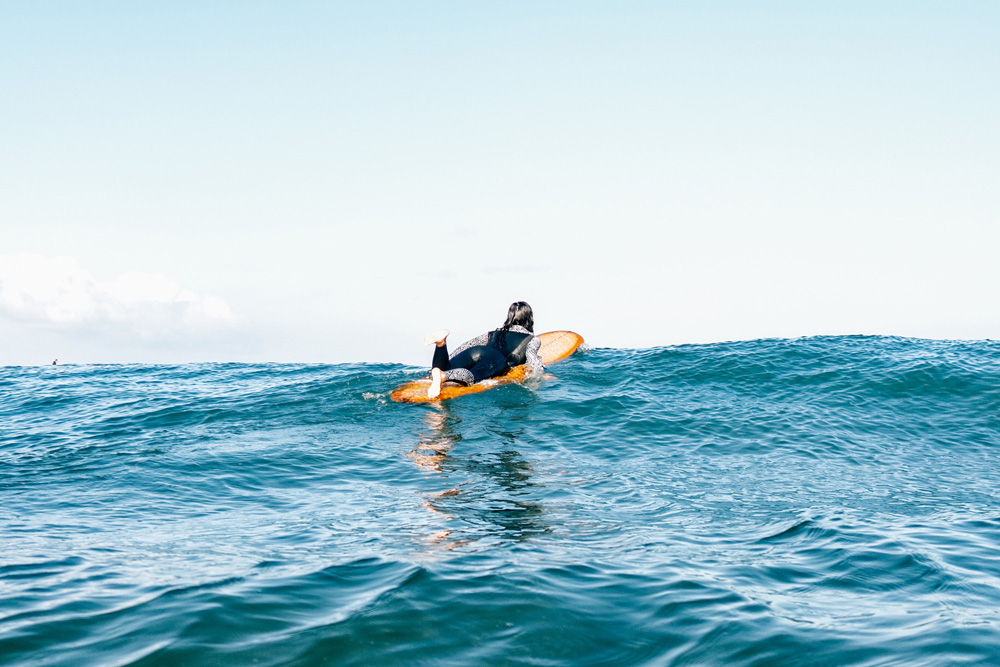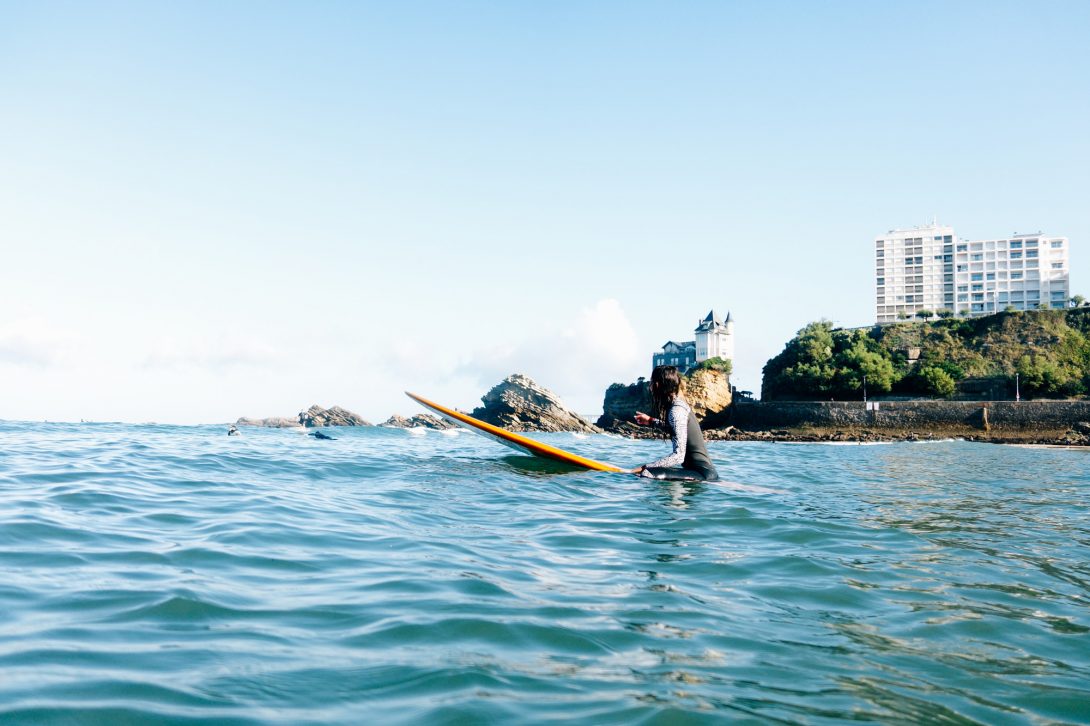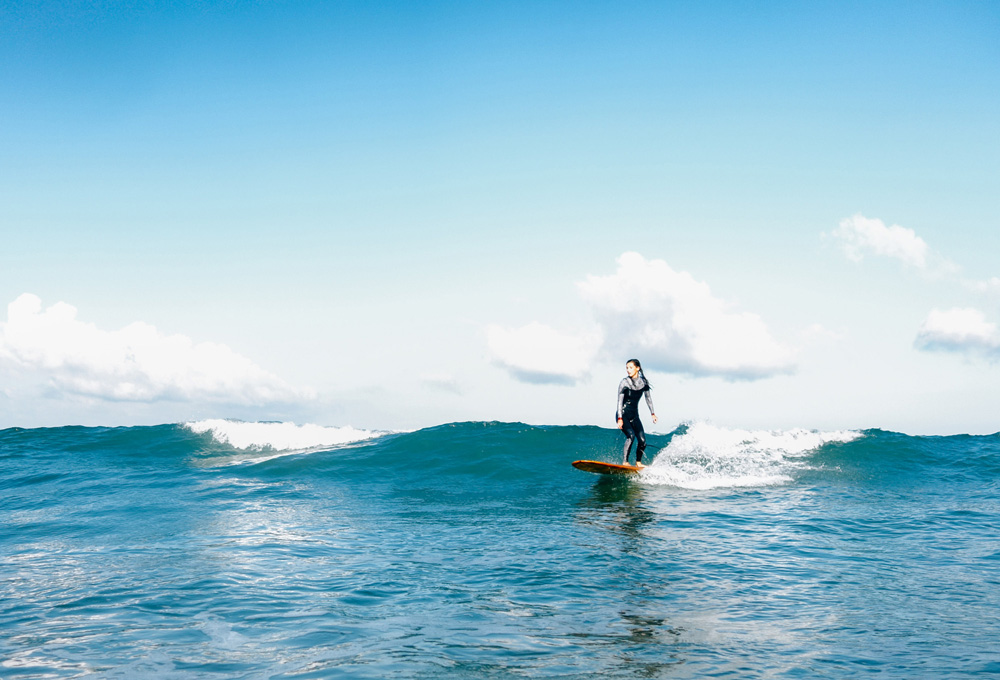 Thanks a lot to Billabong for the cool wetsuits :)
Find all their wetsuit range here –> Billabong Wetsuits
Photos : Séréna Lutton @serenalutton