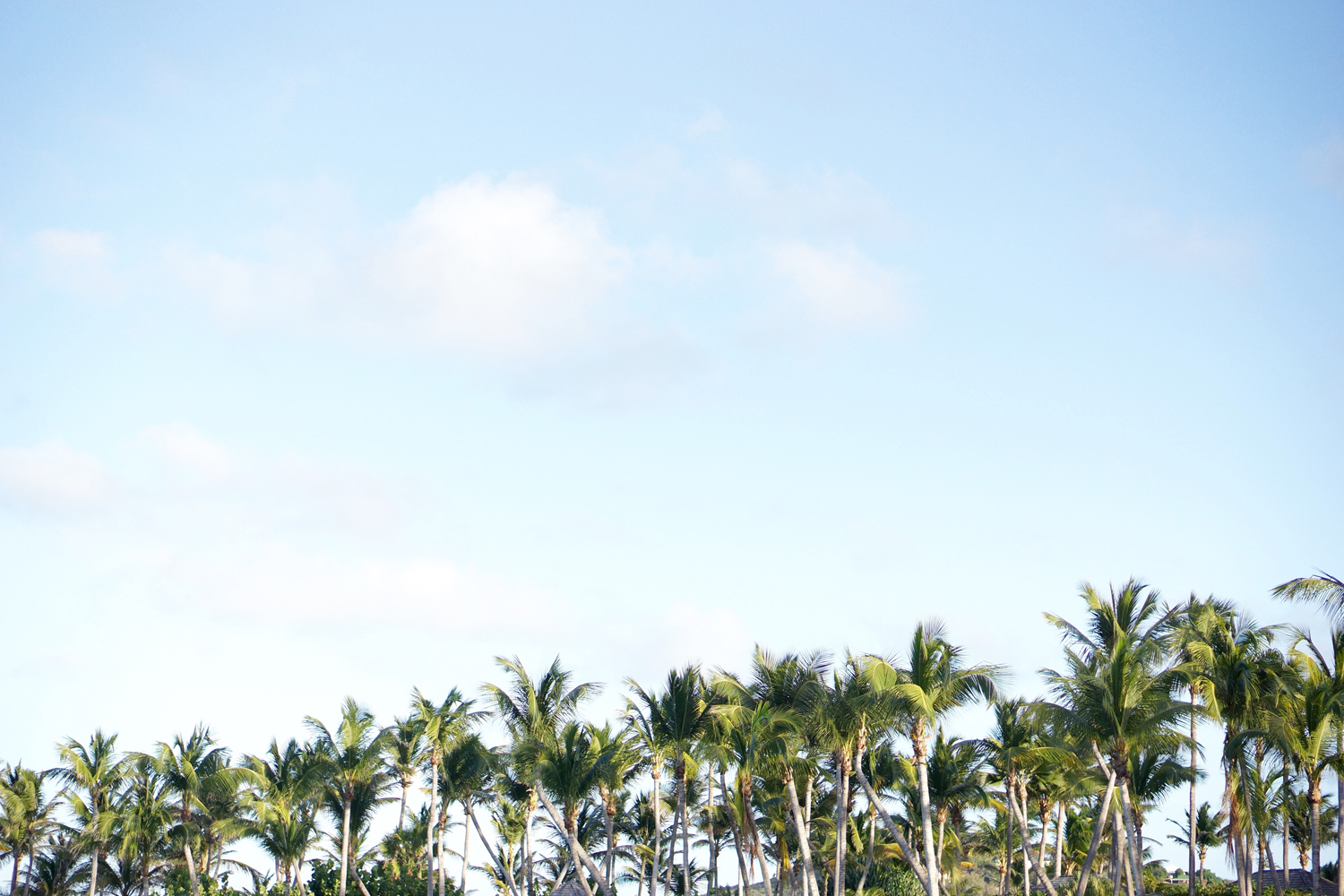 After two and a half years spent in St Barth, a little heavenly rock of 21km square in the middle of West Indies, Elsa 28 years old woman from Oleron Island and mermaid in another life tells us about her life in the Caribbeans between yoga, surf, hiking, sunsets and turquoise sea.
"I arrived in St Barth by chance, nothing extraordinary, a friend of a friend, an opportunity, the need to go somewhere new… I was suppose to be gone for only 6 months, but this atmosphere so special, the simplicity of life here, the sun, the sea, the palm trees, the people I met…it became addictive!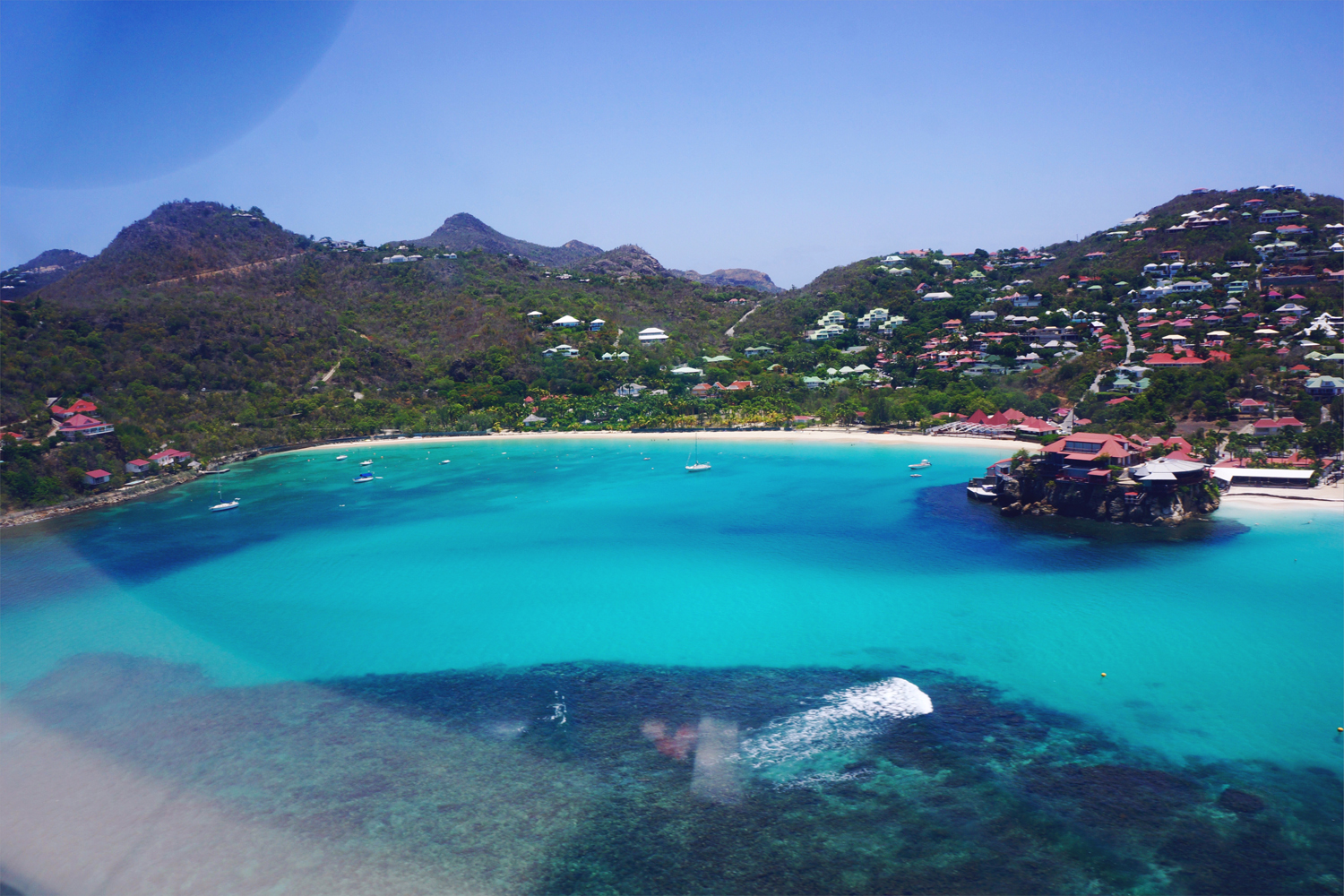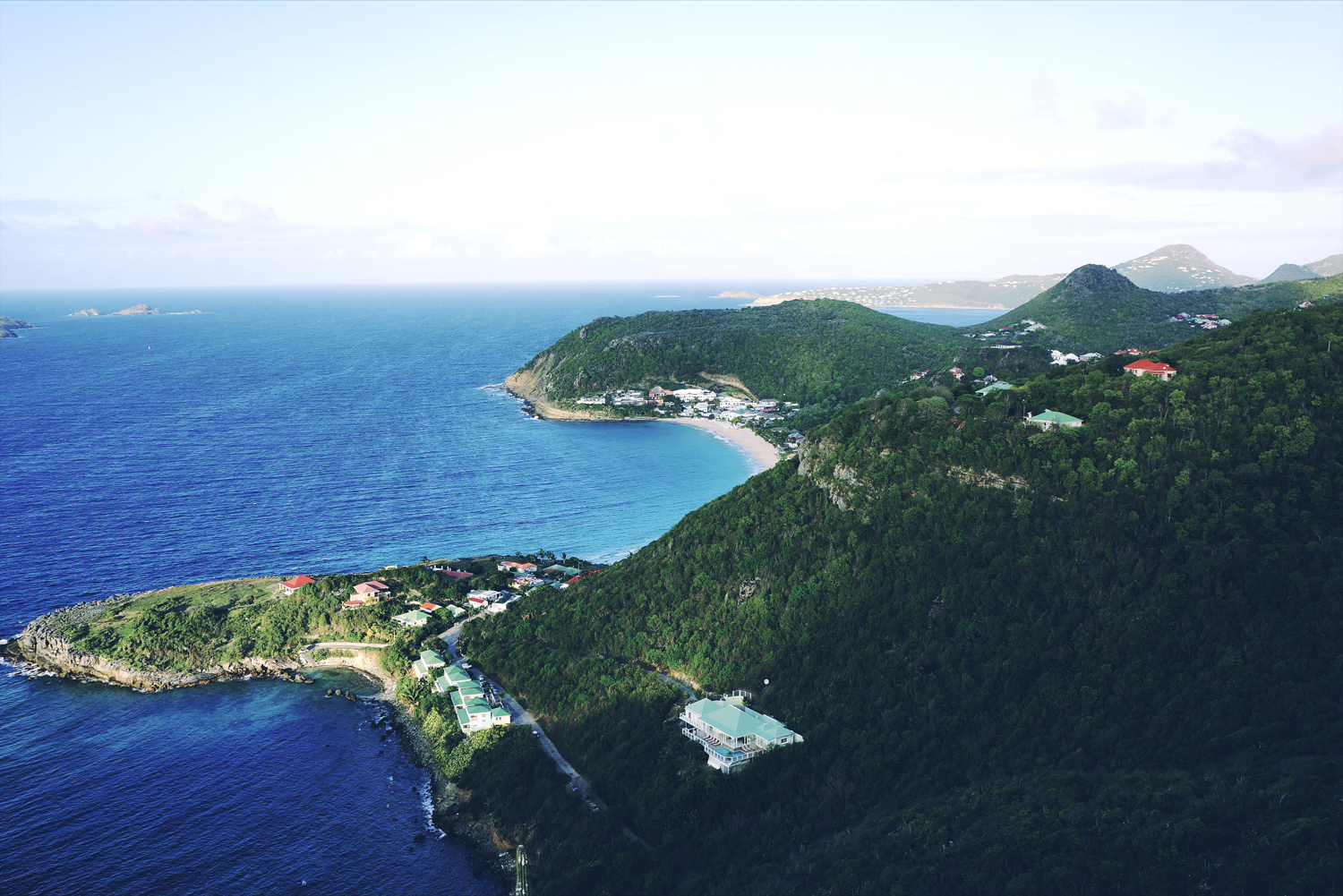 For most people St Barth sums up to parties, people not knowing what to do with their money and their crazyness… So yes, but NO ! Of course this part also exists, the island mainly lives on a "luxury" tourism. But St Barth is also a big family of expatriates coming from all over the world, an mostly americans clientele, and "locals" who always lived here. This cultural melting pot gives to St Barth an atmosphere as special as indescribable.
Landscapes are just fantastic, I fell deeply in love with the wild and indomitable nature of this island. The light is also amazing in any hours of the day, not surprising that many brands come here to do their photoshoot. More than once I ran home to get my camera and capture this magical light.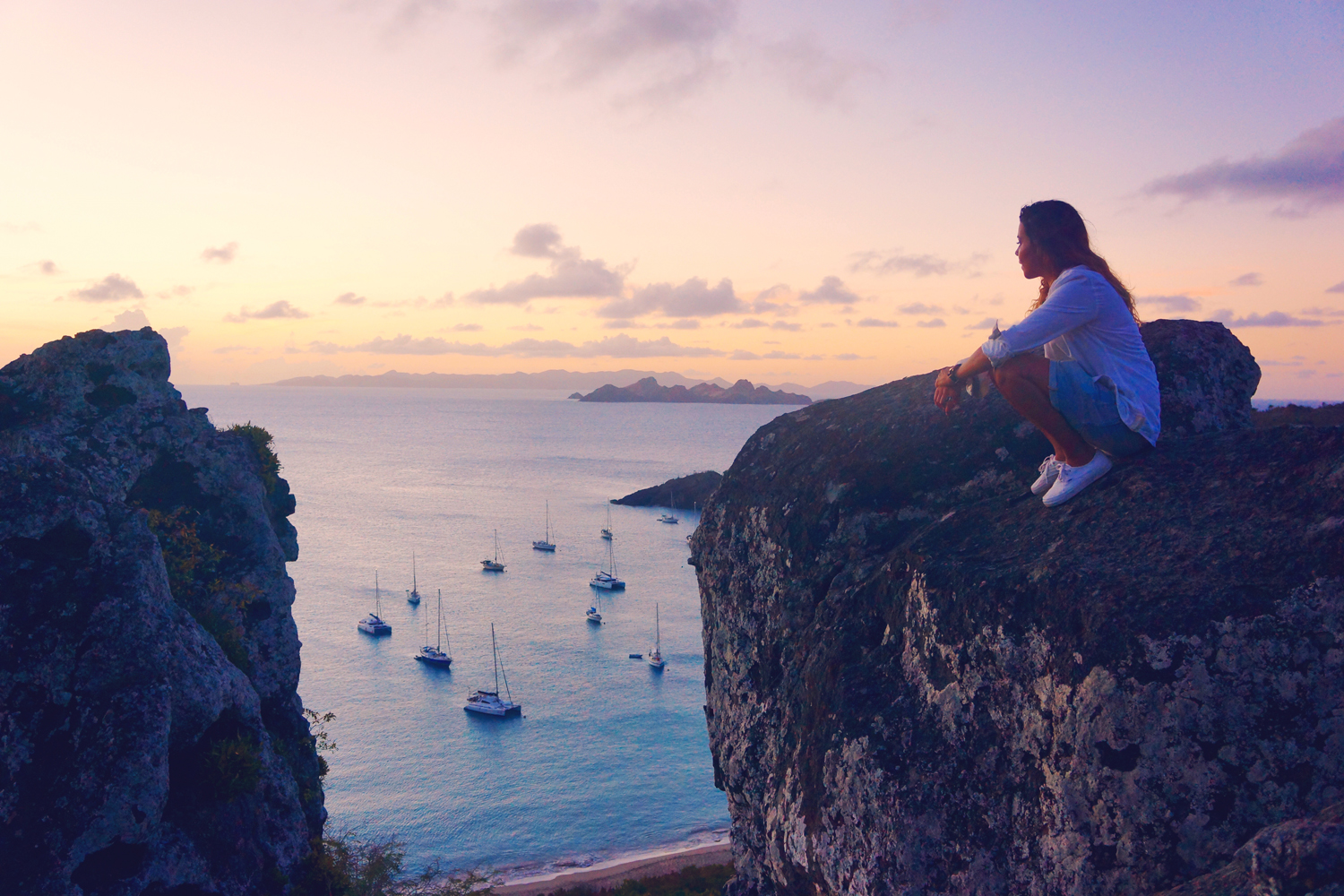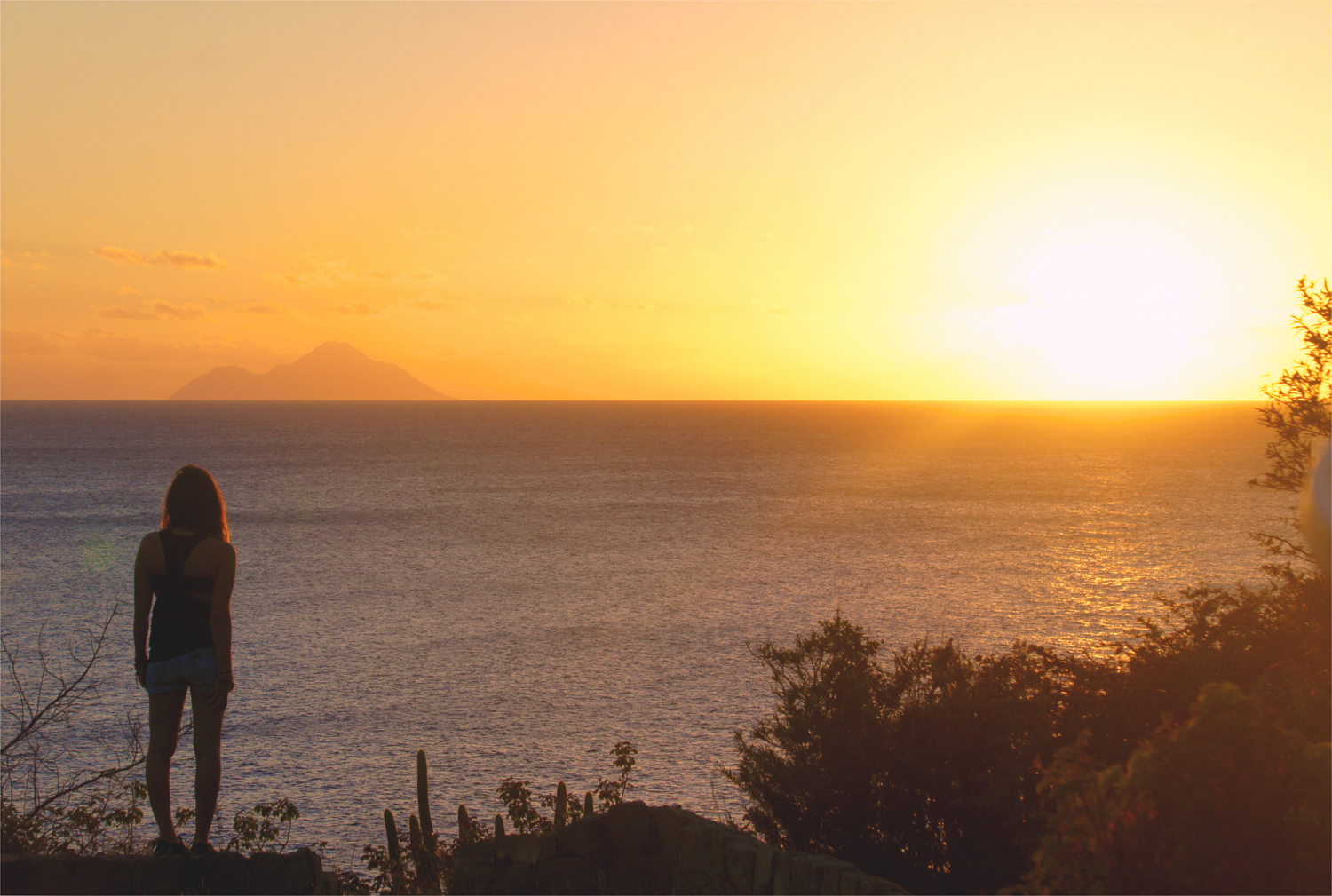 My adventurous side allowed me to go explore some spots in the island where I think only a few have ever been…with some friends we used to go in the uninhabited places of the island, because when you live on 21km square sometimes you need to escape.
Must see :
A sunset at Shell Beach or Colombier (depending of the period of the year).

A Stand Up Paddle or snorkeling session at grand-cul-de-sac lagoon.
Natural pools of petit cul de sac
.
A jump from Shell Beach cliffs (7,8 or 10 meters! Not for the scaredy-cat).
Grand fond crests hike (for the athletic persons)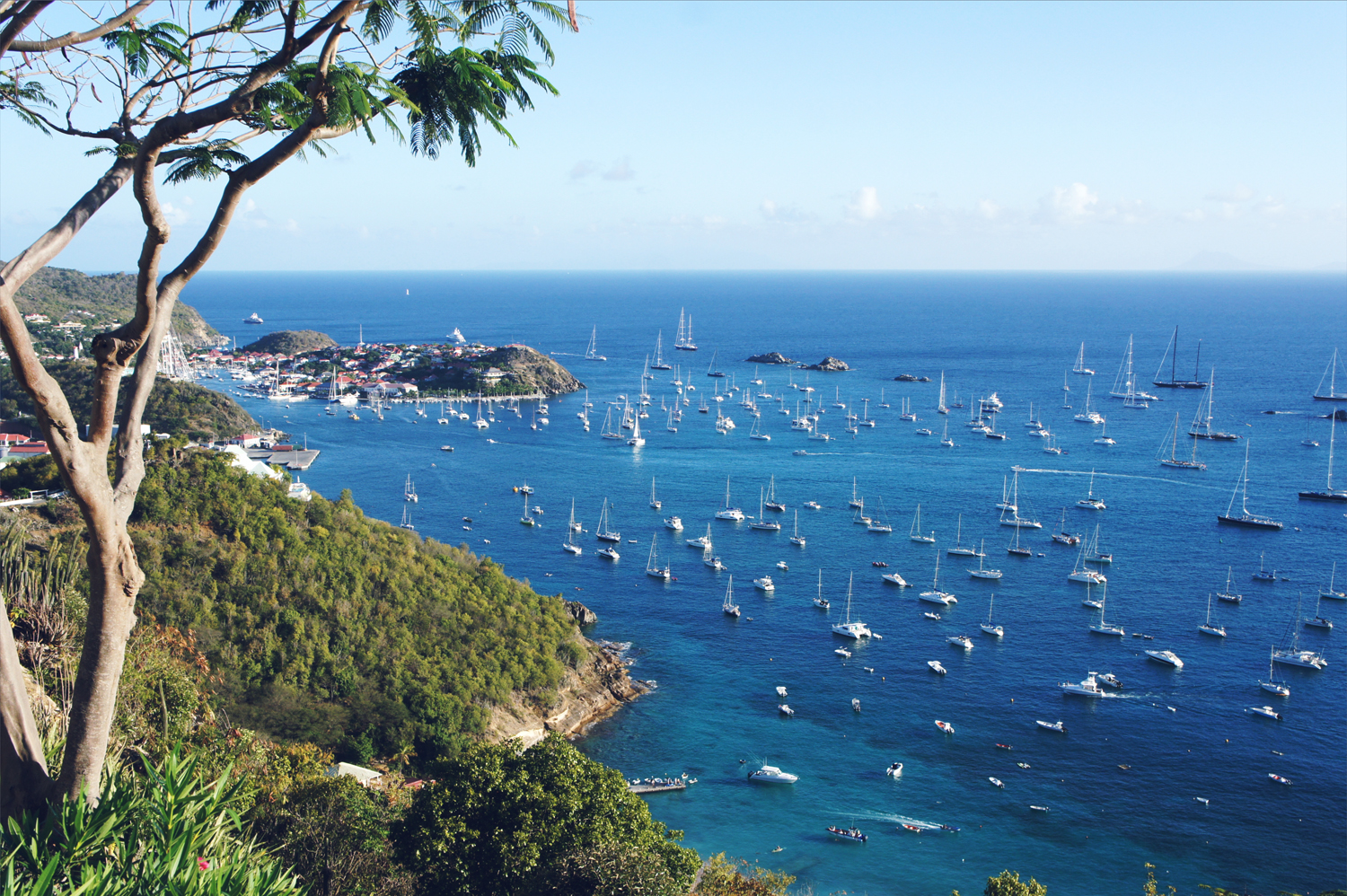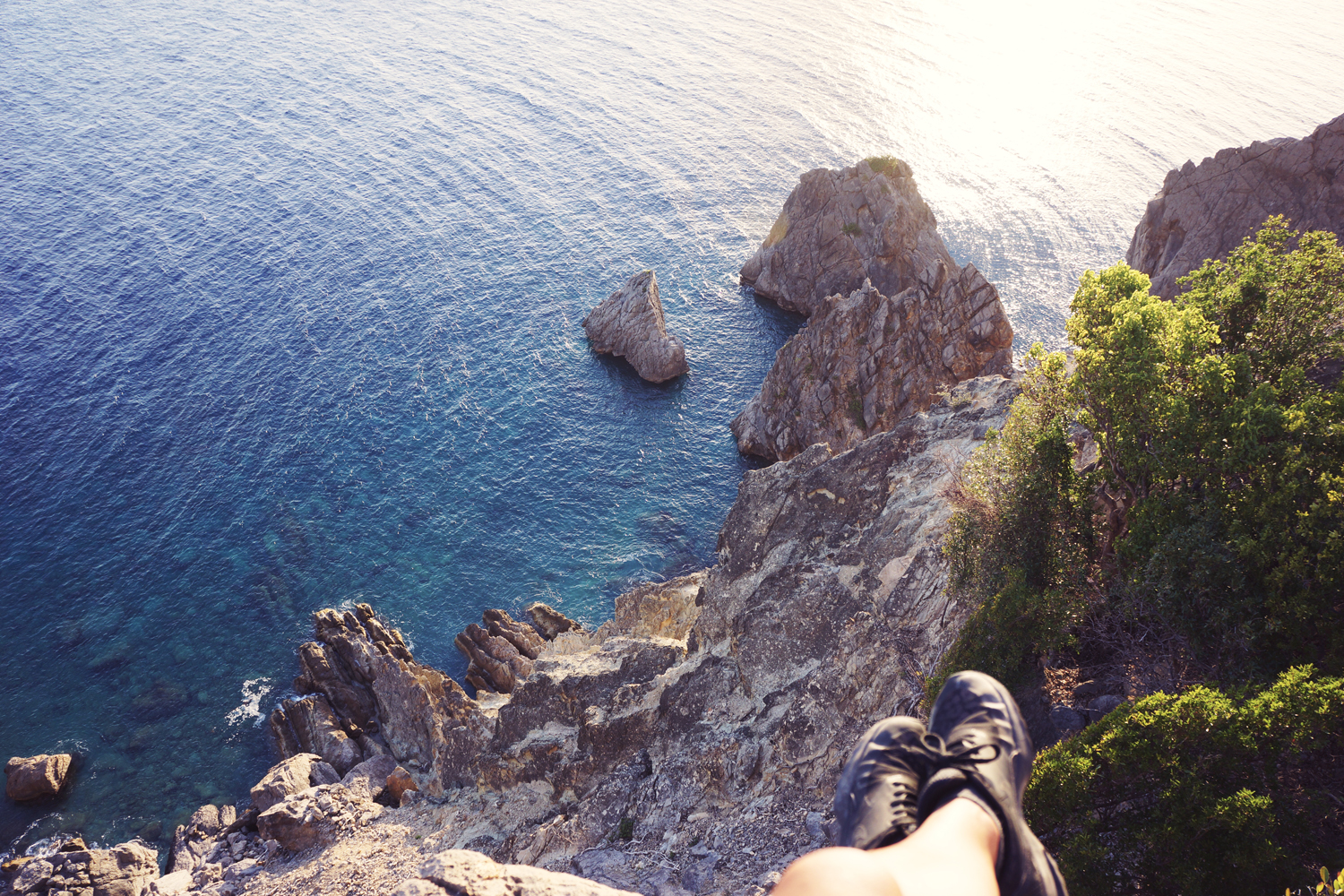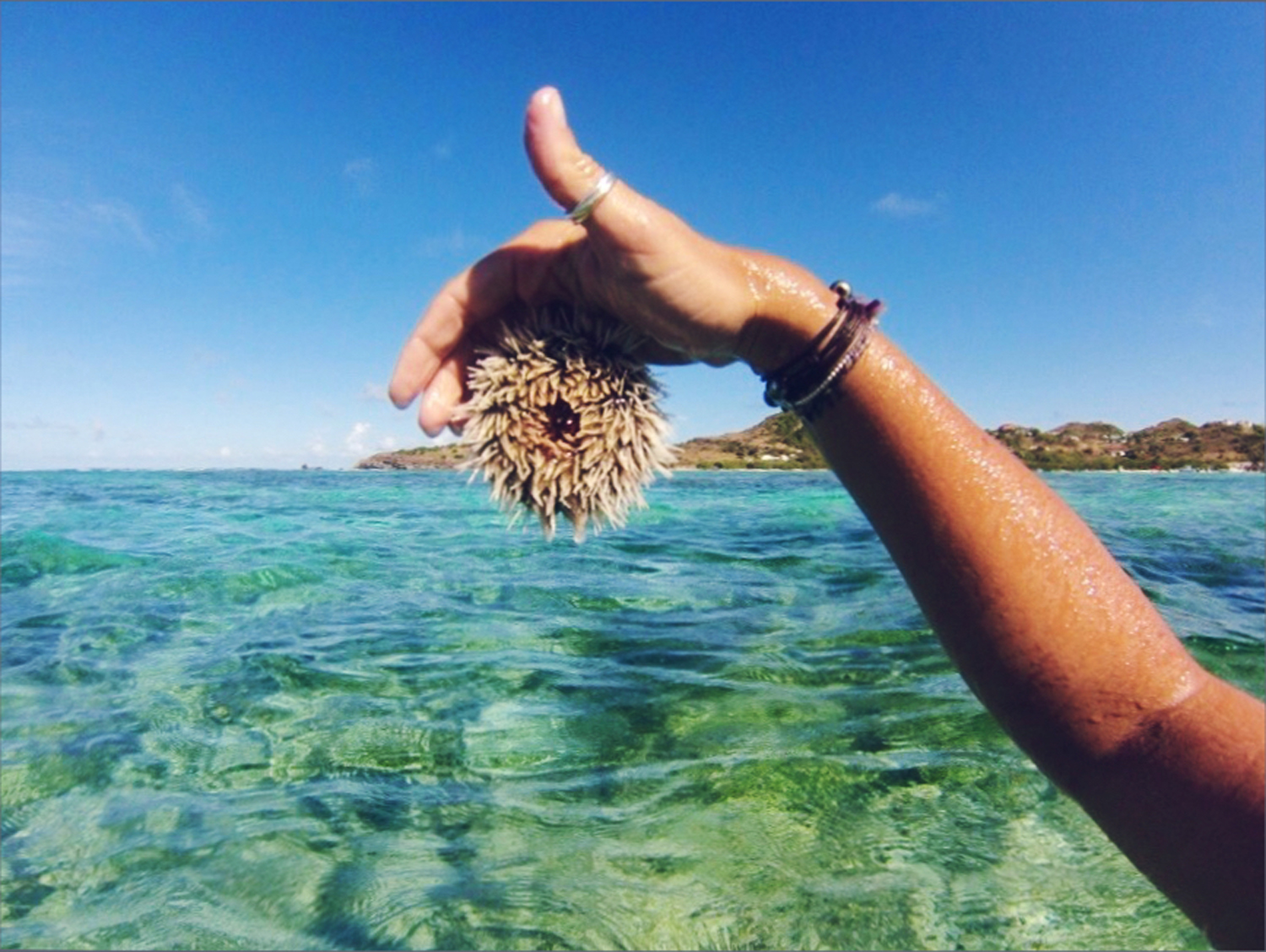 I have many more must see spots but it's even better to be curious and discover them by yourslef…When travelling to St Barth, get off the beaten track and explore, go over a prioris and most of all be "chill"…you're in West Indies! Same thing to live there.
For surfing the island offers a variety of spots, unfortunately St Barth is mainly made of volcanic rock and the reef quietly waits for you to tickle it…my first surf session got me some nice scars, so I got used to go surfing behind the lens…But sometimes nice peeling waves were rolling just next to my "case", a 7 minutes walk with my board under my arm, often nobody out, and how good it felt!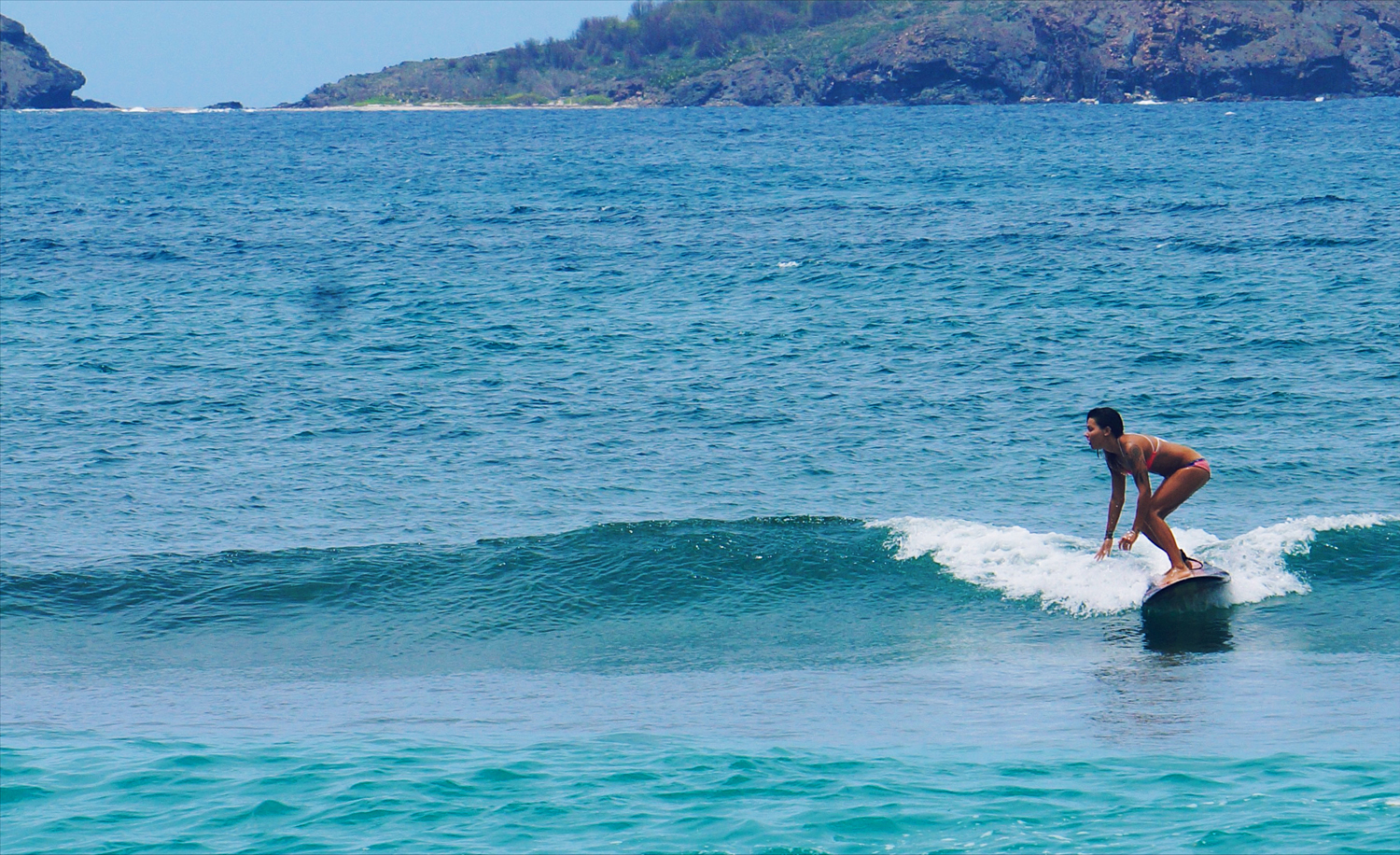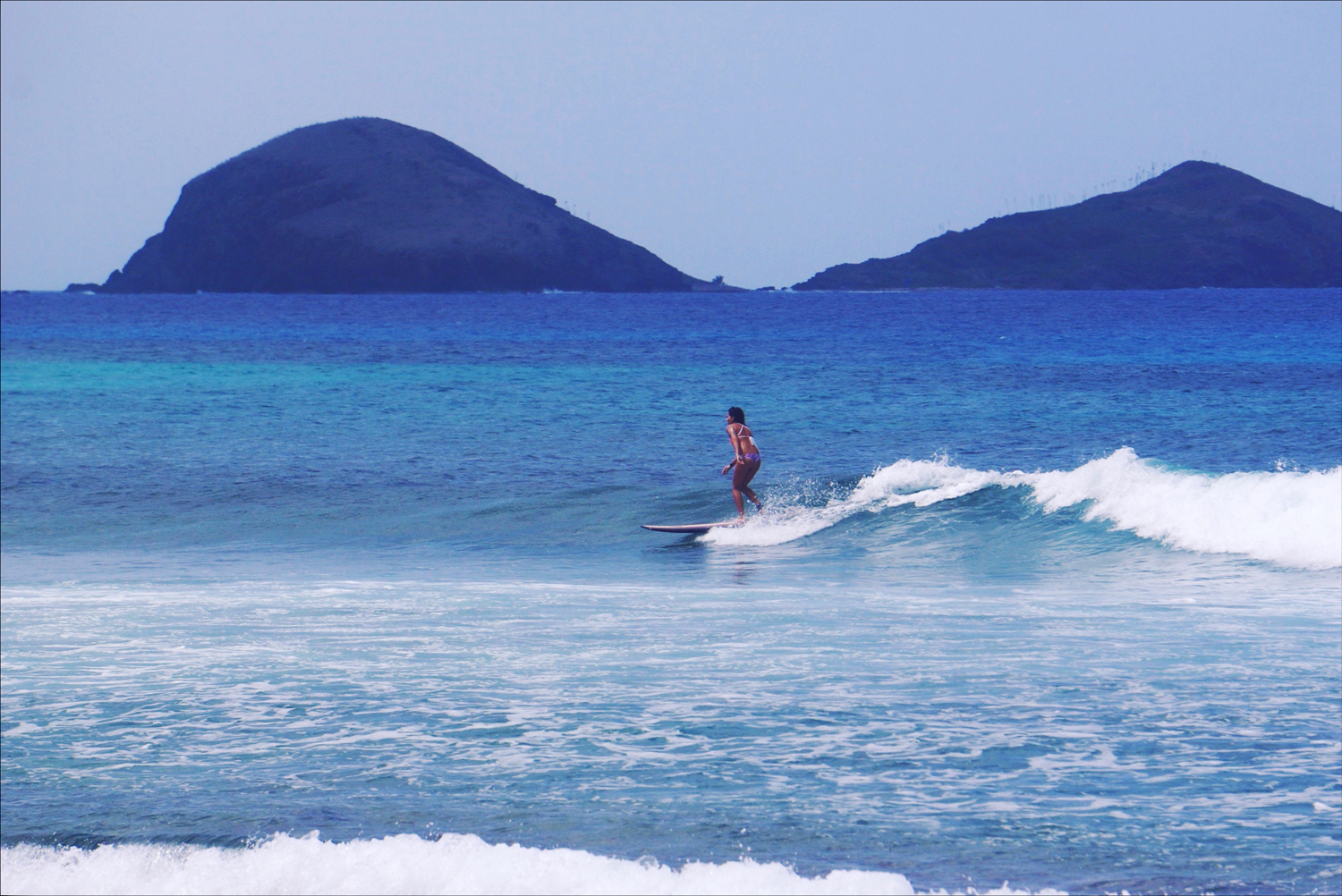 To face the lake of surfing I started yoga. It was a bit tough at the beginning, especially to stay focus. But like many things it requires work…When you start surfing at the beginning you fall a lot and it pisses you off! But like in surfing an other aspect got my attention and made me do it again days after days…the atmosphere, the group, the teacher (to me the most important! If your teacher doesn't suit you you can have an awful time!). When you start it's an ensemble, you need to feel good and relax. It's been more than two years now that I'm practicing yoga, and when I don't have my dose…oh dear!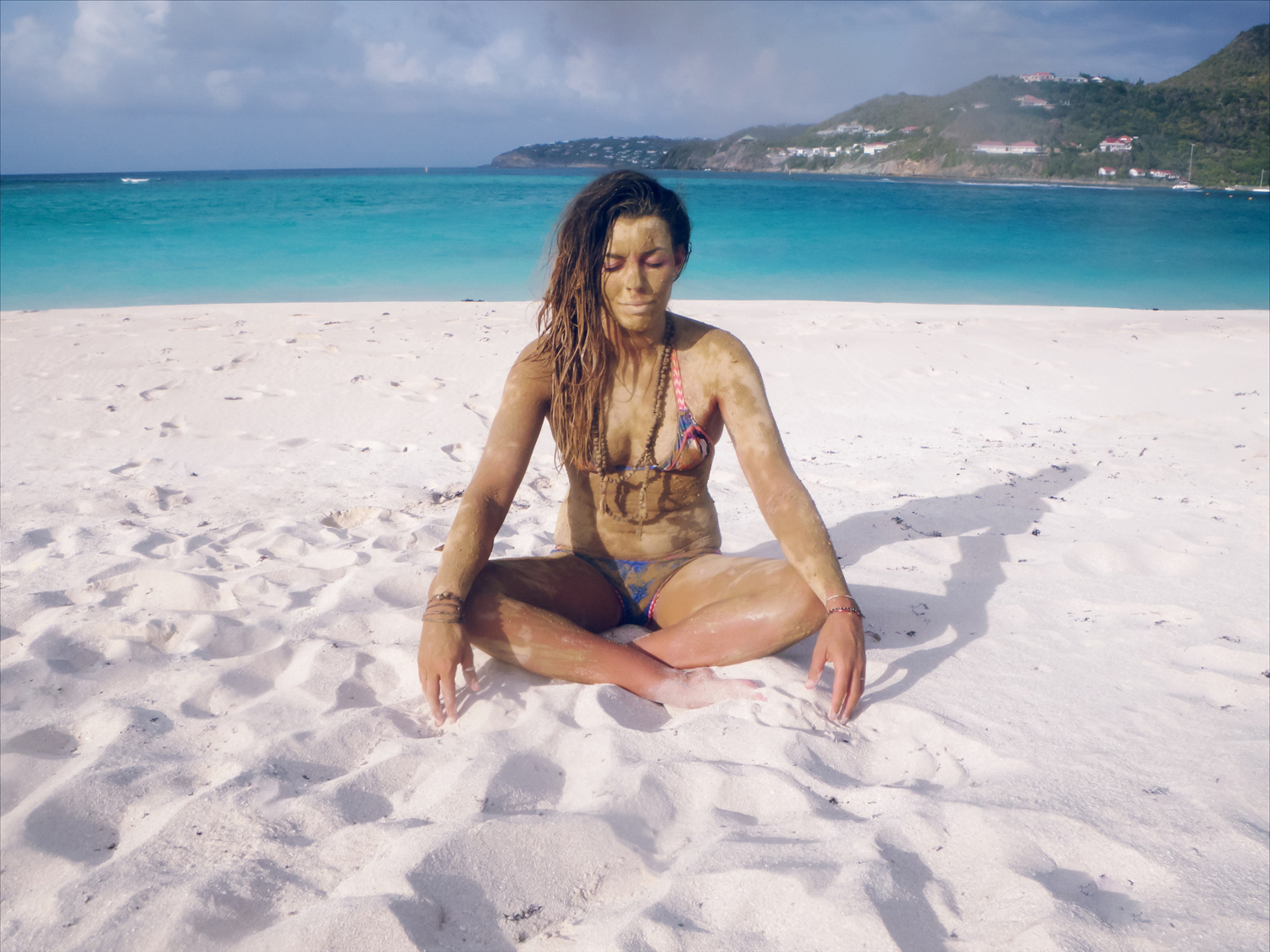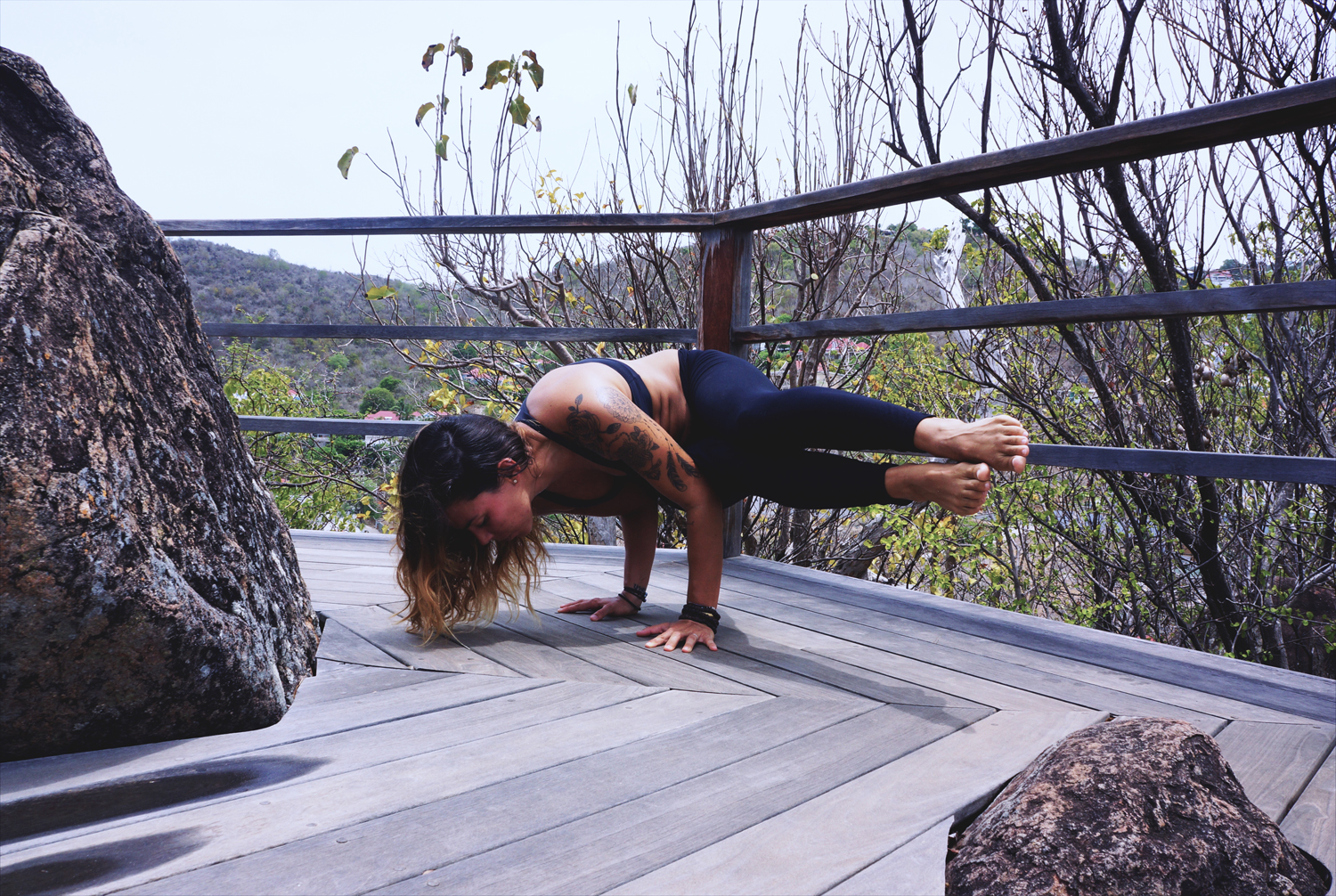 In addition to my 2 or 3 weekly yoga classes I had the chance to participate two years in a row to a five weeks Yoga Summer Camp. In my good days I could practice 5 hours, but let's be honnest it's pretty intense and sometimes the body don't follow…Every time it was an exceptional experience both human and physical.
Apart from all the physical benefits of yoga that are pretty well-known now, flexibility and muscle strengthening, to me yoga is above all else psychological. My brain is likely to become a mess and class after class (to be honest A LOT) I felt that my concentration has clearly improved.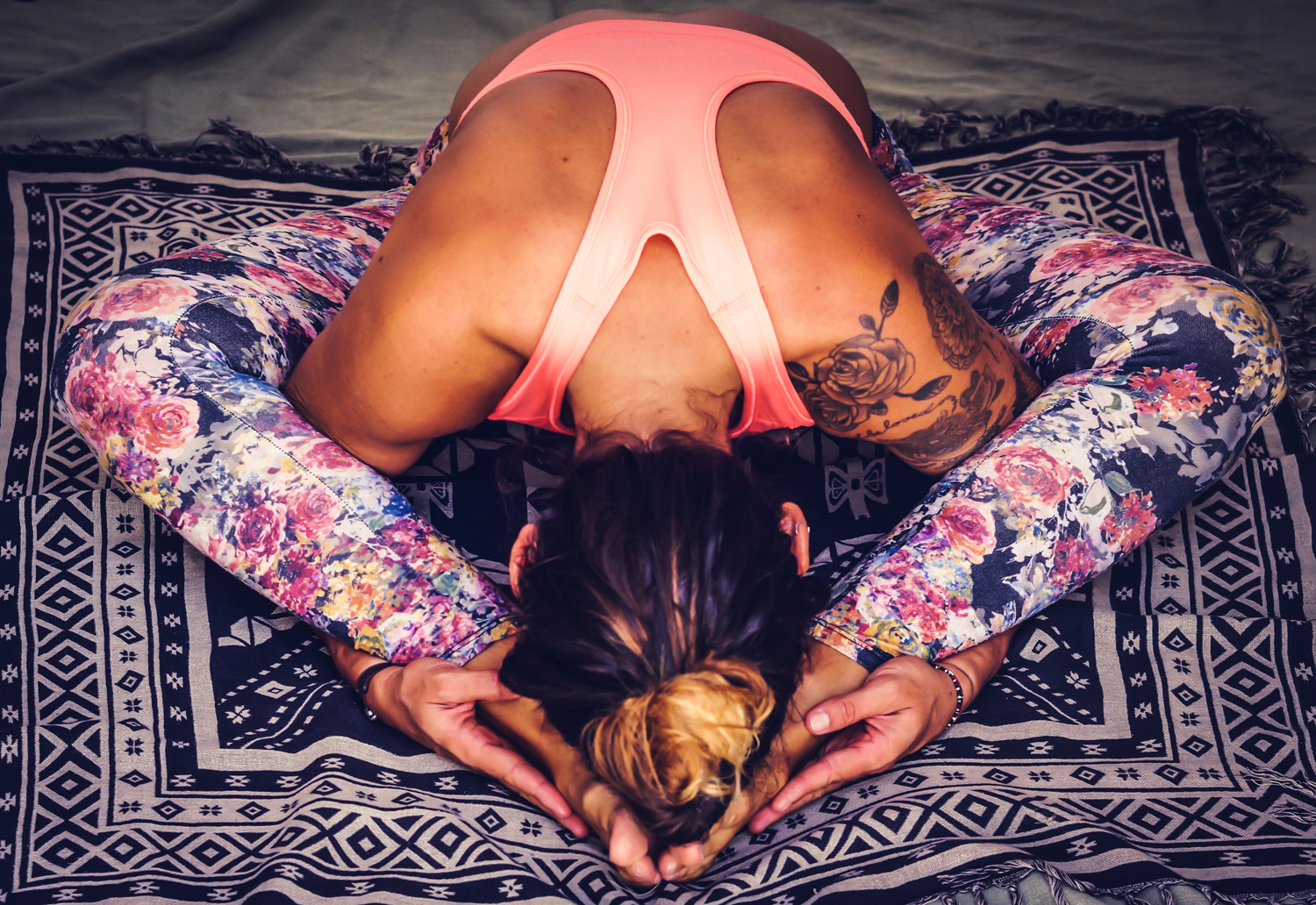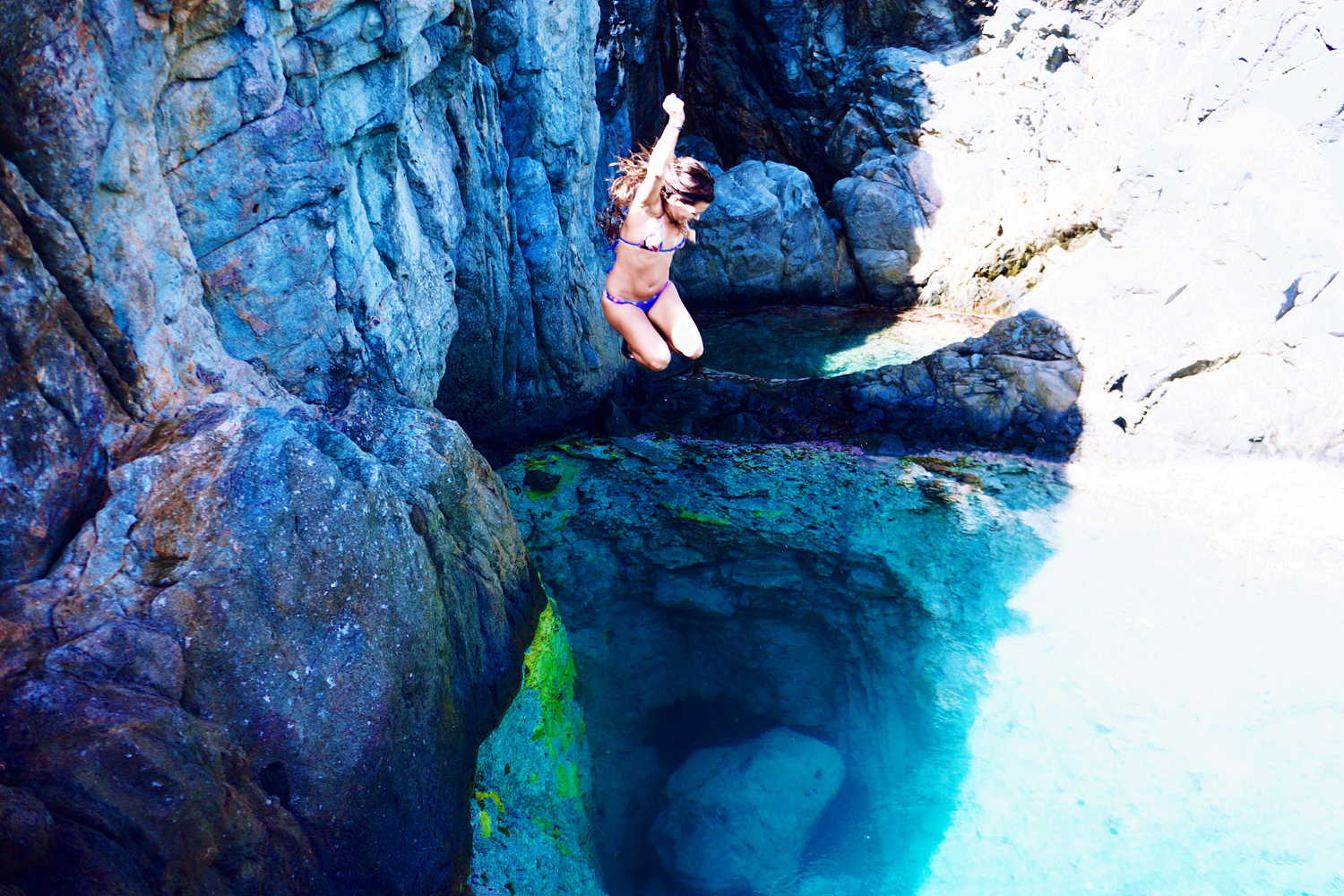 Yoga isn't about competition, everyone finds its own rhythm…but I can't deny that I also like to push my limits. It's hard to describe the great pleasure you feel when you "pass" a complex pose (probably a similar feeling than when you get your ten toes on the nose…), so yes I guess in the yoga philosophy I should detach myself from this too…I'm working on it!
For surfing yoga is definitely helpful for balance, breathe, strength and focus. Practicing for two years now I understand totally why yoga has been so popular those past few years in pro surfing. To me those two approaches are similar and complete each other..  "to be in harmony with your body like you are with the ocean…" it might be a little cliché…but it makes it more philosophical, and I hope it isn't just a trend or a marketing trick.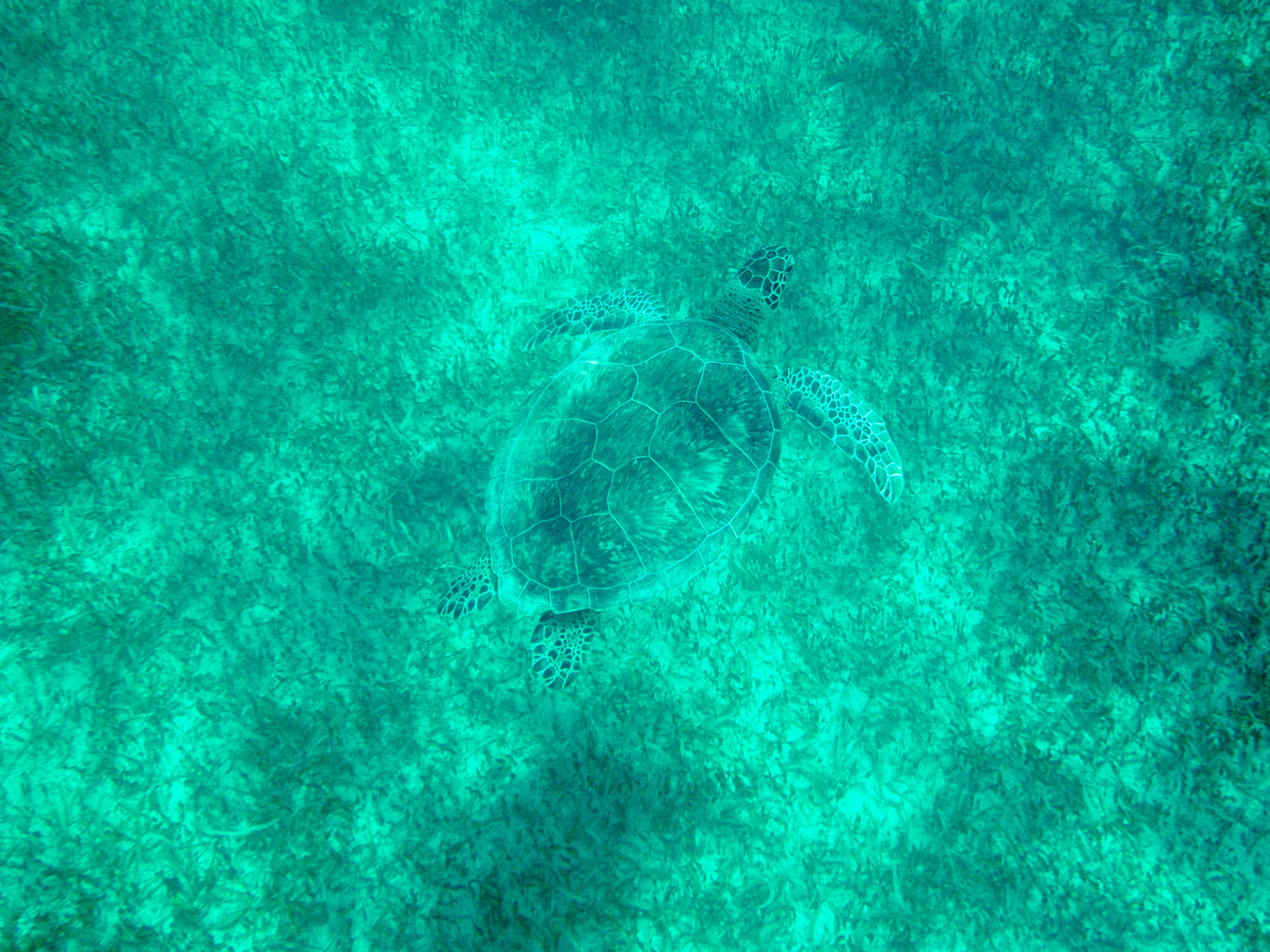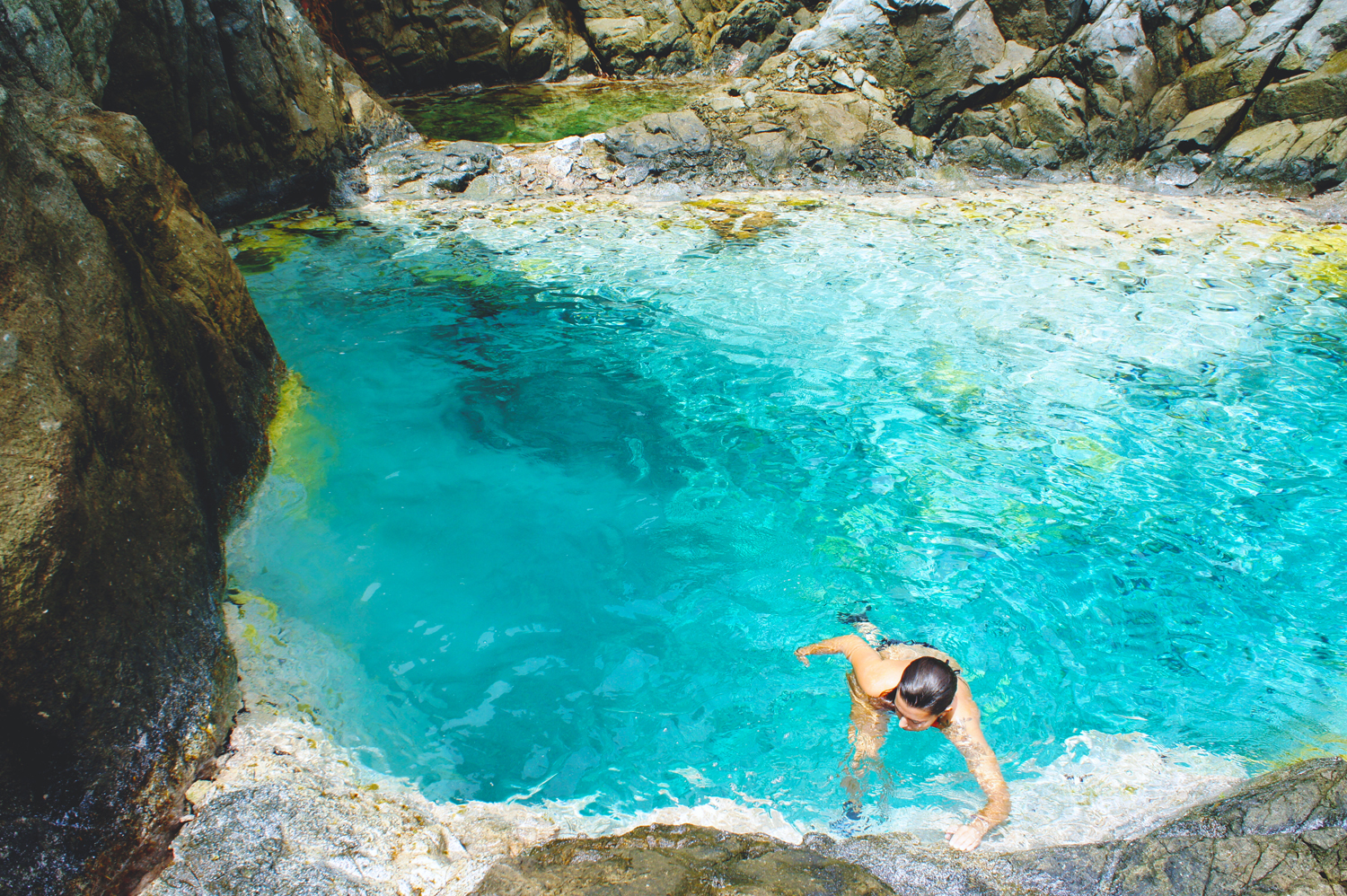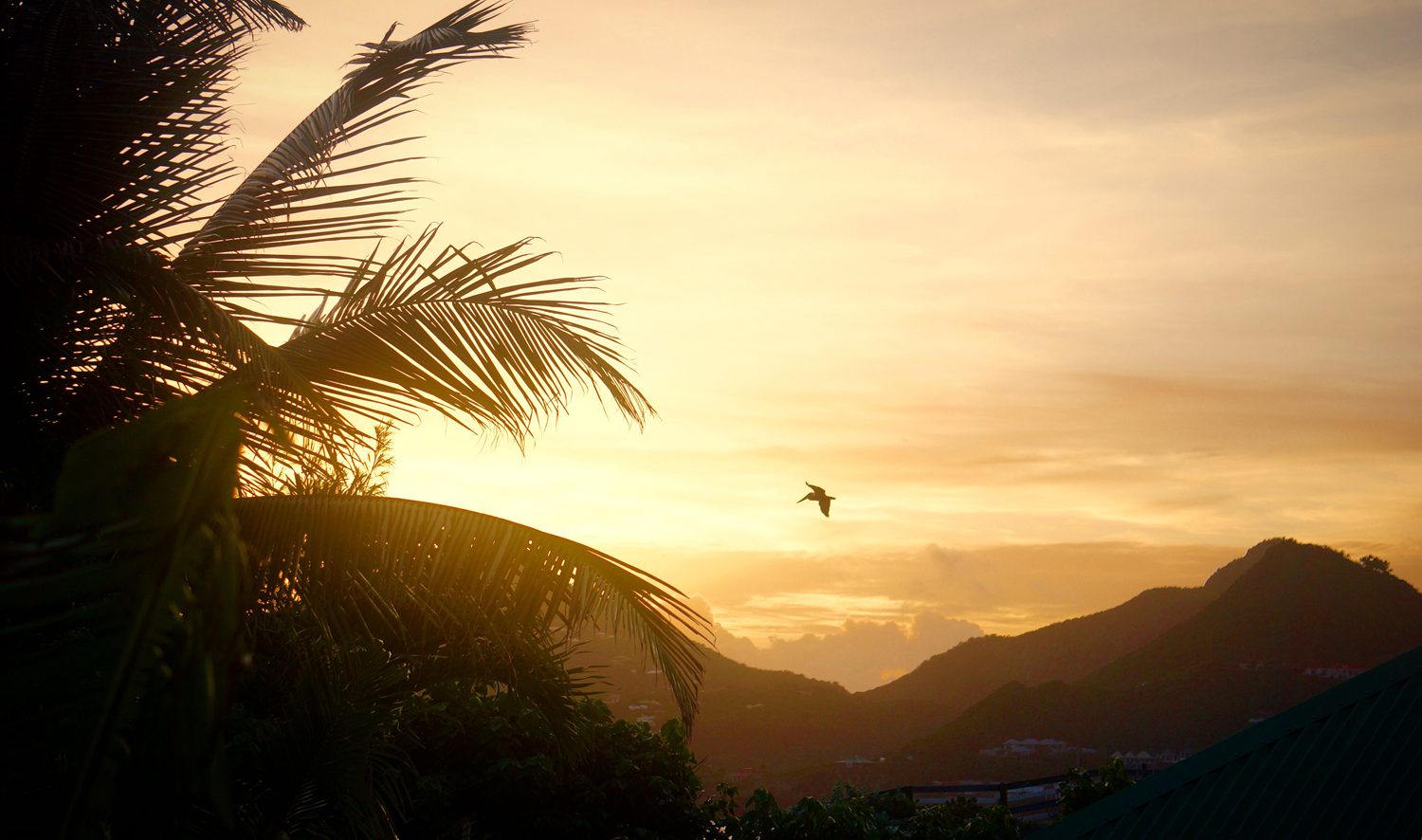 After two and a half years in West Indies, obviously coming back in metropole was a bit tough…
There are some things I miss, especially with the sad news we have in France lately…But I also rediscover some simple pleasures I missed (like having the choice in the supermarket, number 1!). Anyway, when you start to travel you always leave a little piece of your heart in the places you go, you just got to live with it. Plus the world is huge and there are so many things to see, I almost started to feel claustrophobic…
Before I left the island I started working on some interesting photography projects, like one I did for my friends Elisa and Lauriane who are launching their bikini brand called Colibri Swimwear. I took a picture that will be printed on one of their bikini, I only saw a prototype for now, but it's really promising! Photography is something I've been thinking of for a while now, today I decided to give it a try…namasté!"
For more infos :
Photos : Elsa Caza Photography
Instagram : @elsacaza