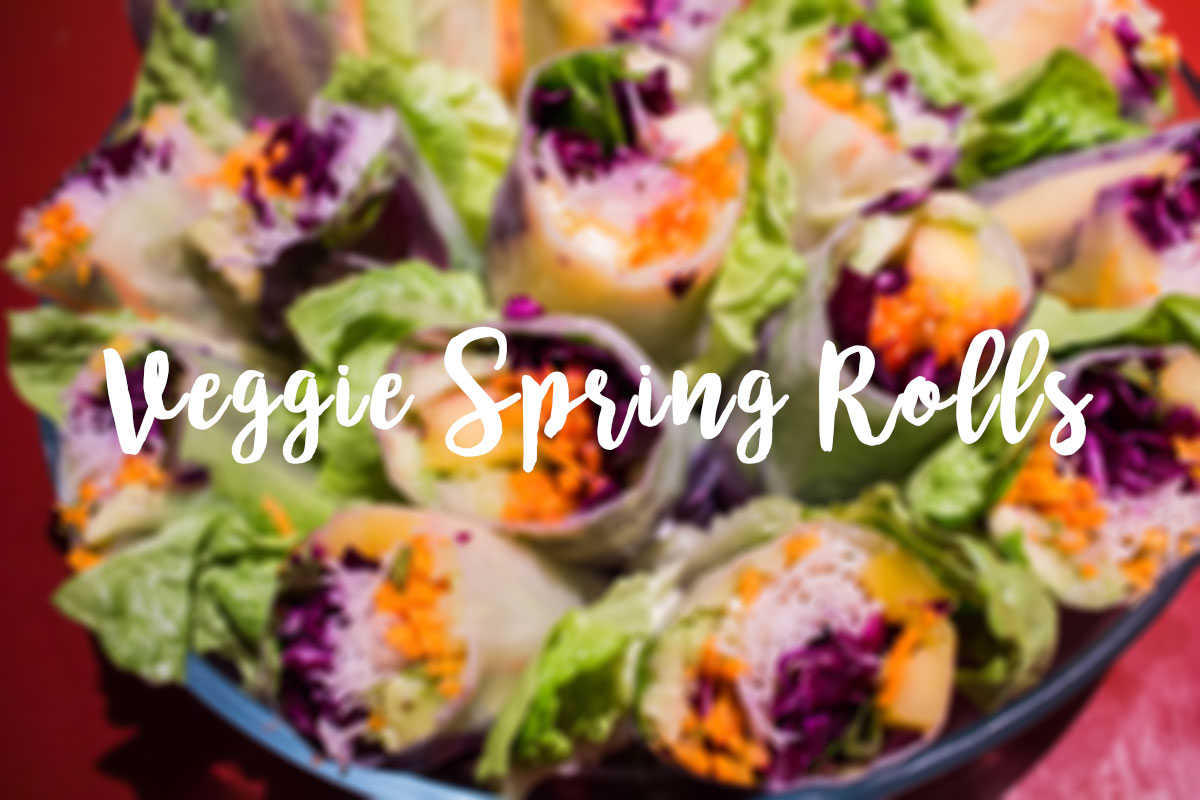 Fresh and colorful, spring rolls are perfect for lunch on the run, a starter or a snack you can take anywhere with you. Easy to make and to keep fresh, it is a healthy and practical meal that makes a change of the classical sandwiches or cereal bars.
Ingredients
Rice paper
Rice vermicelli
Carrots
Cucumber
Avocado
Red cabbage
Mango
Mint
Lettuce
Soy sauce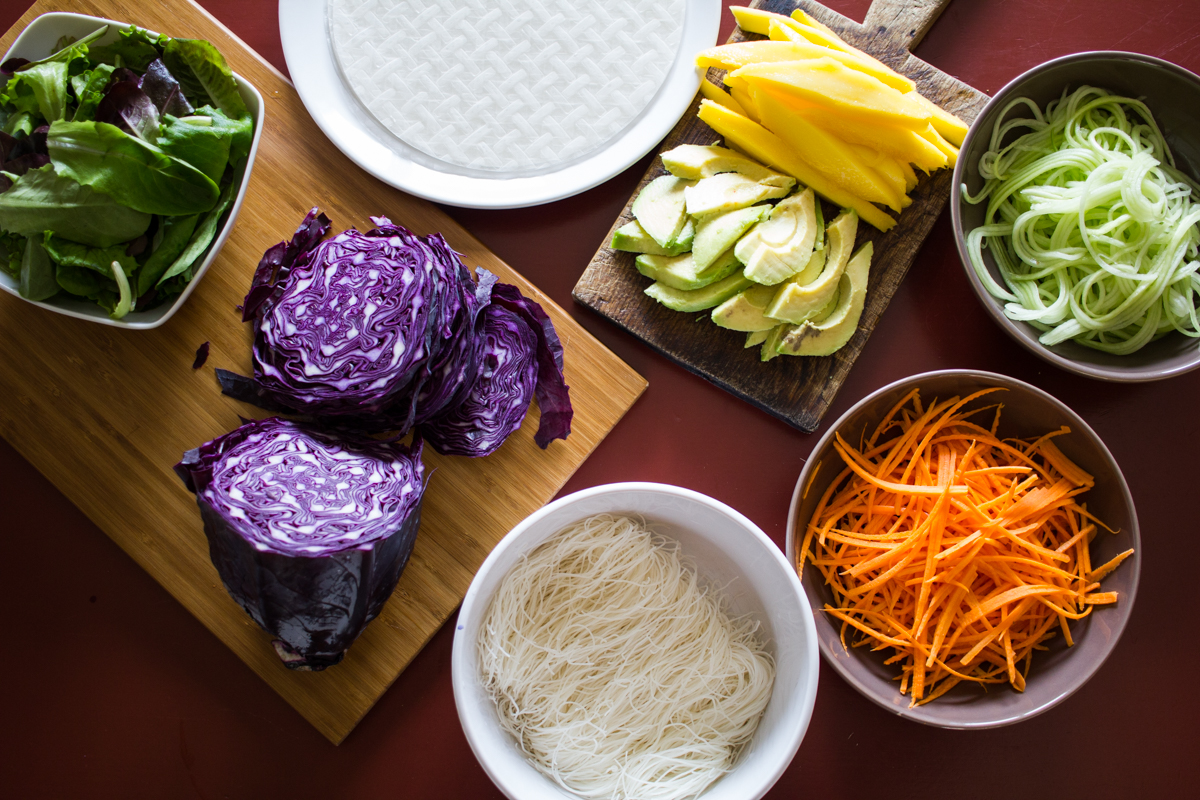 First, put the rice vermicelli to soak in lukewarm water for a few minutes. Then cut the mango and the avocados in slivers, the carrots and the cucumber in julienne strips using a julienne peeler and chop the red cabbage and the mint. Once everything is cut you just have to compose your rolls. Soak the rice paper in a plate full of water and do it 3 to 4 times, then lay your rice paper on a table or a wooden cutting board and stuff it, start with lettuce so your roll will be stronger, then add all the ingredients you'd like. Next, roll the garnish into the rice paper, that's when it gets tricky, the rice paper is very thin and sticky, to avoid ripping it apart or making holes dip your fingers in water before you start, then fold one of the side and squeeze everything in, stick both ends, then roll it all together and you have a nice veggie spring roll!
For the first ones you might have a few holes in the rice paper, try not to load your rolls too much and leave space to fold the ends. If you have big holes you can also cut a small piece of another rice paper to seal the hole (repairing is not cheating!).
Then there's nothing for it but to enjoy, cut the roll in two (or don't) and deep it in soy sauce, or any sauce you like, bon appétit!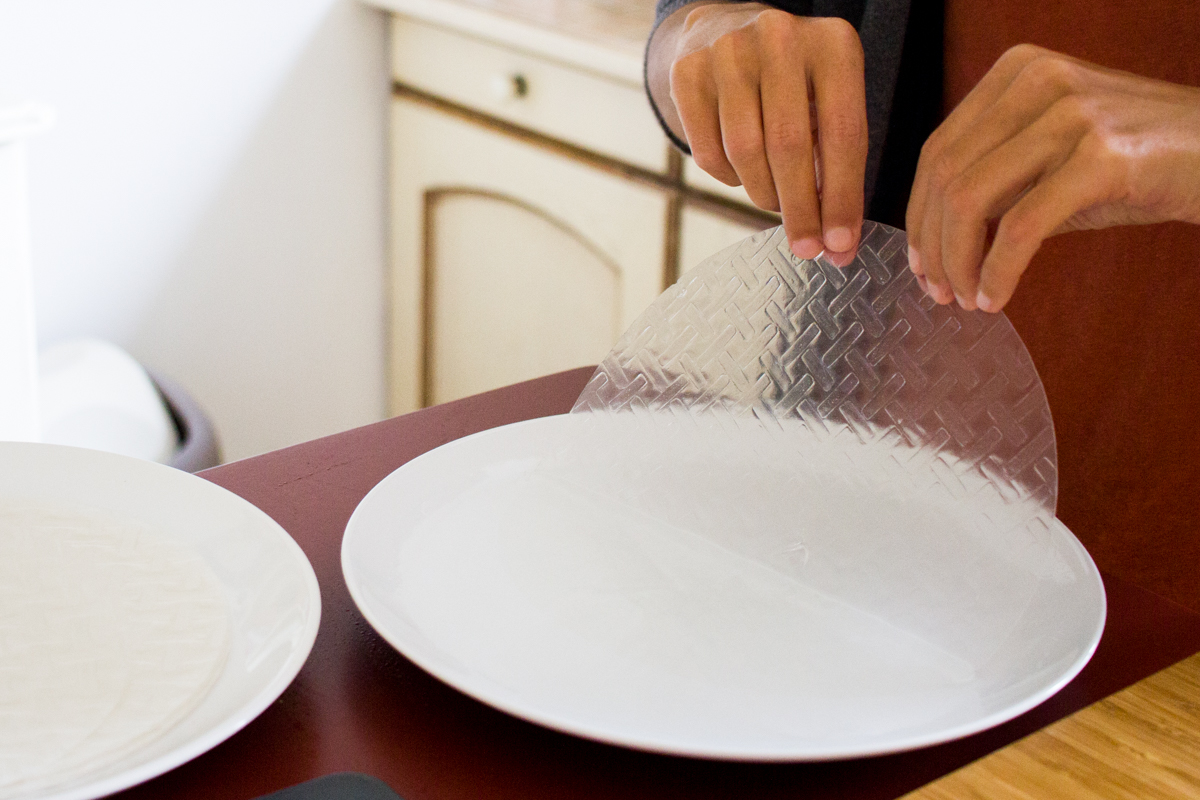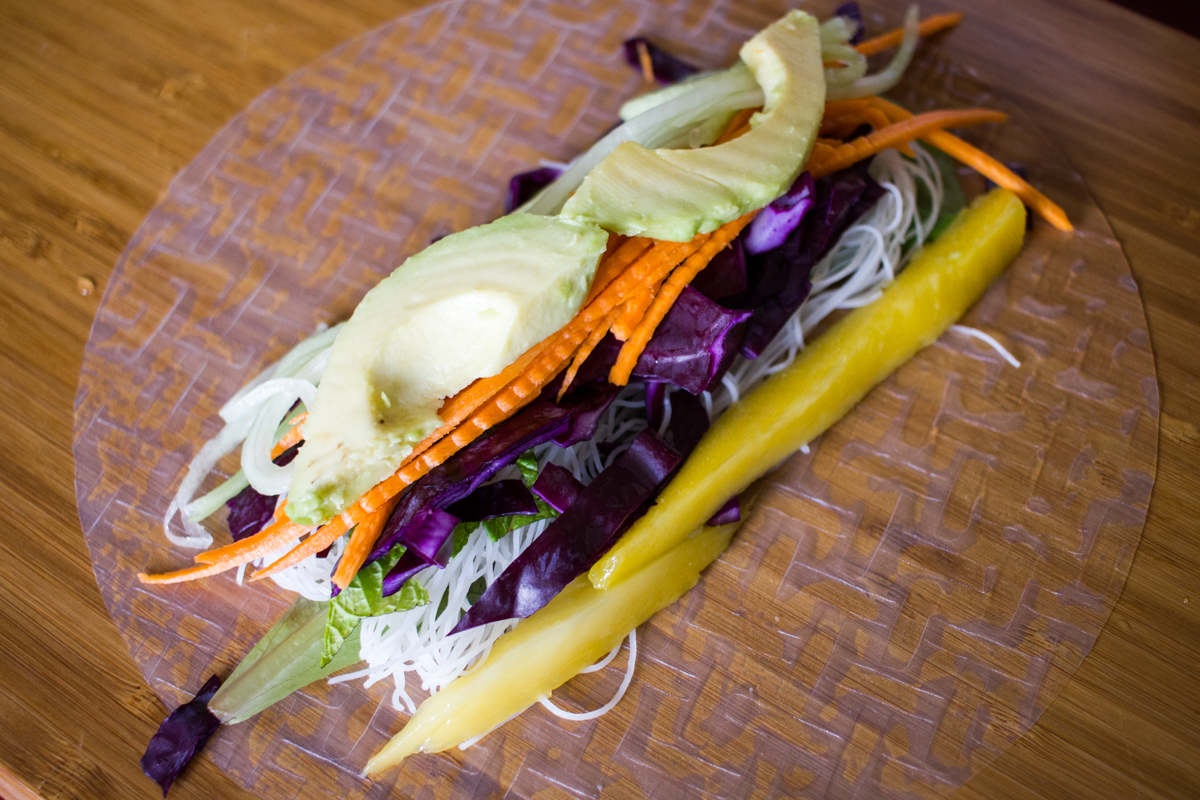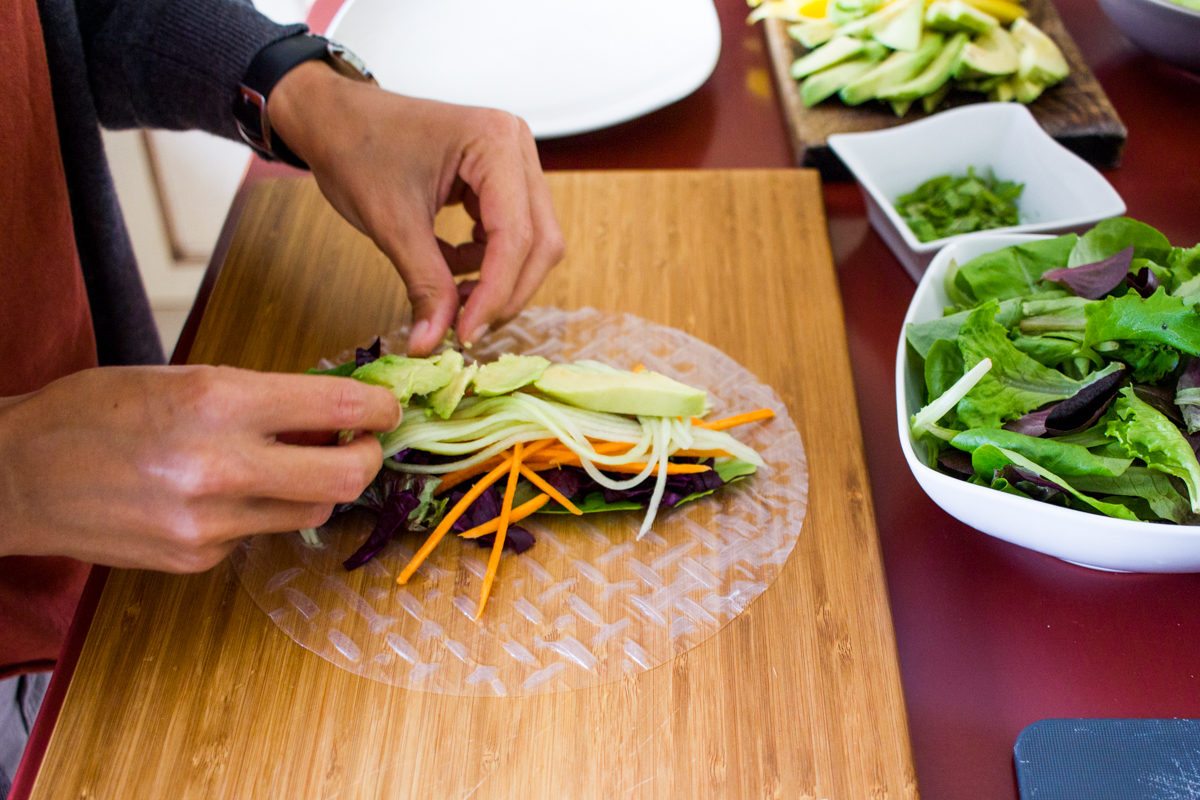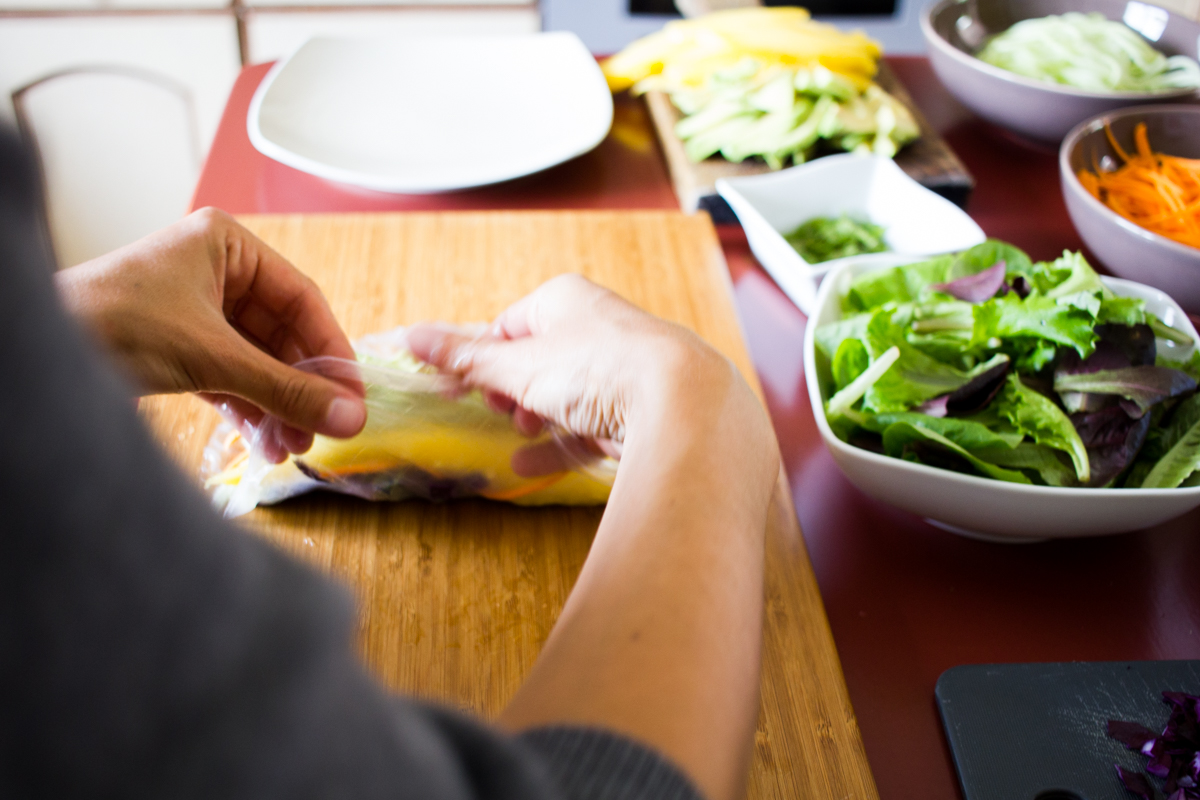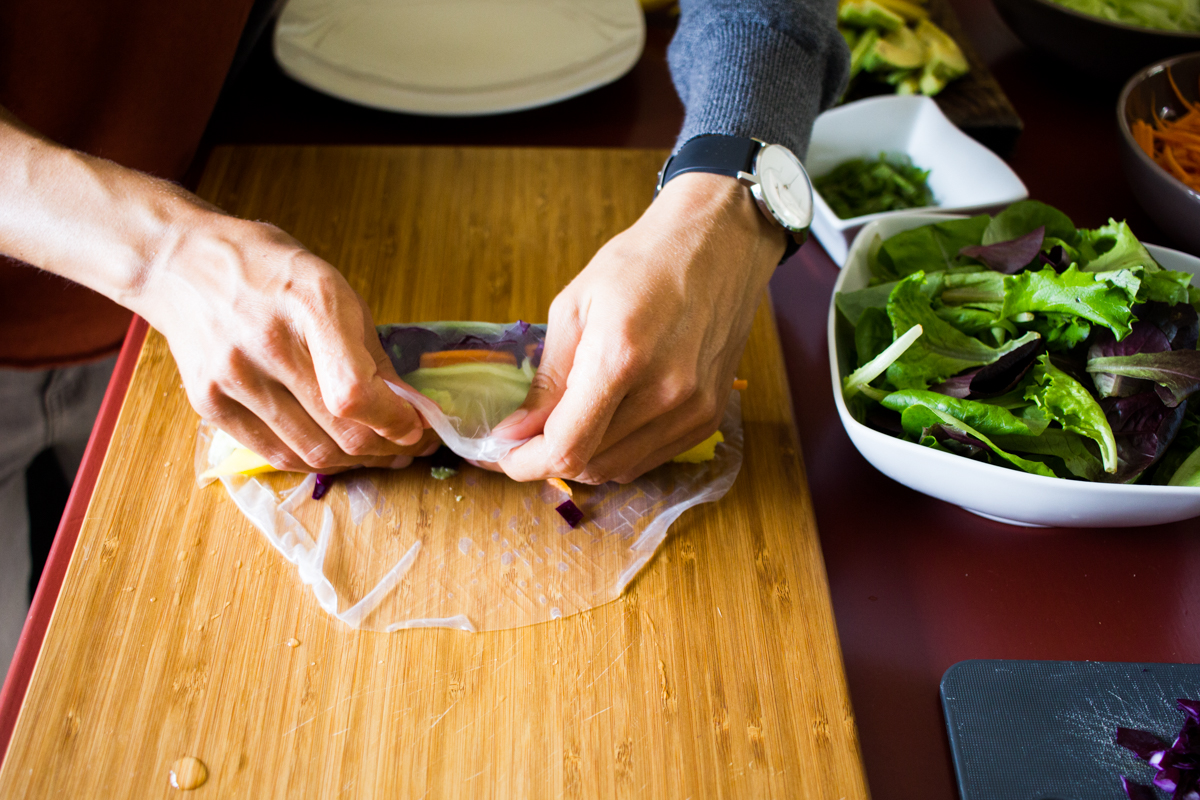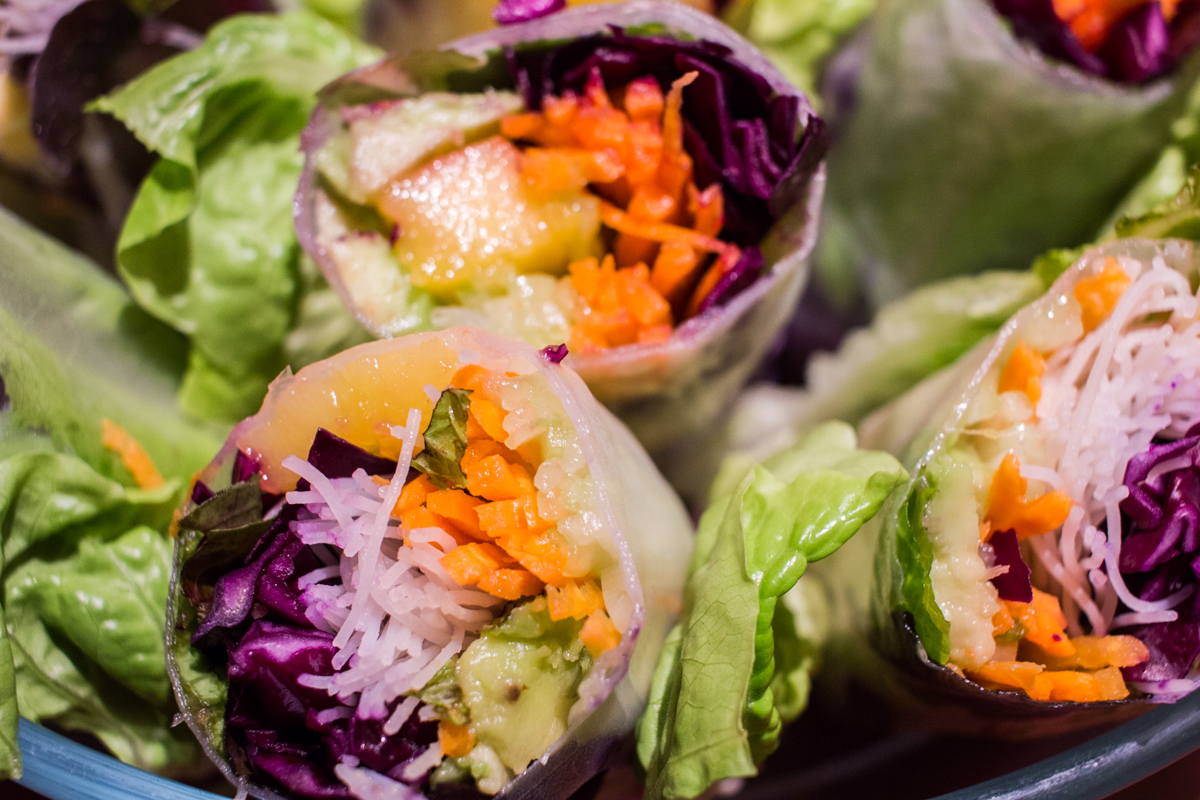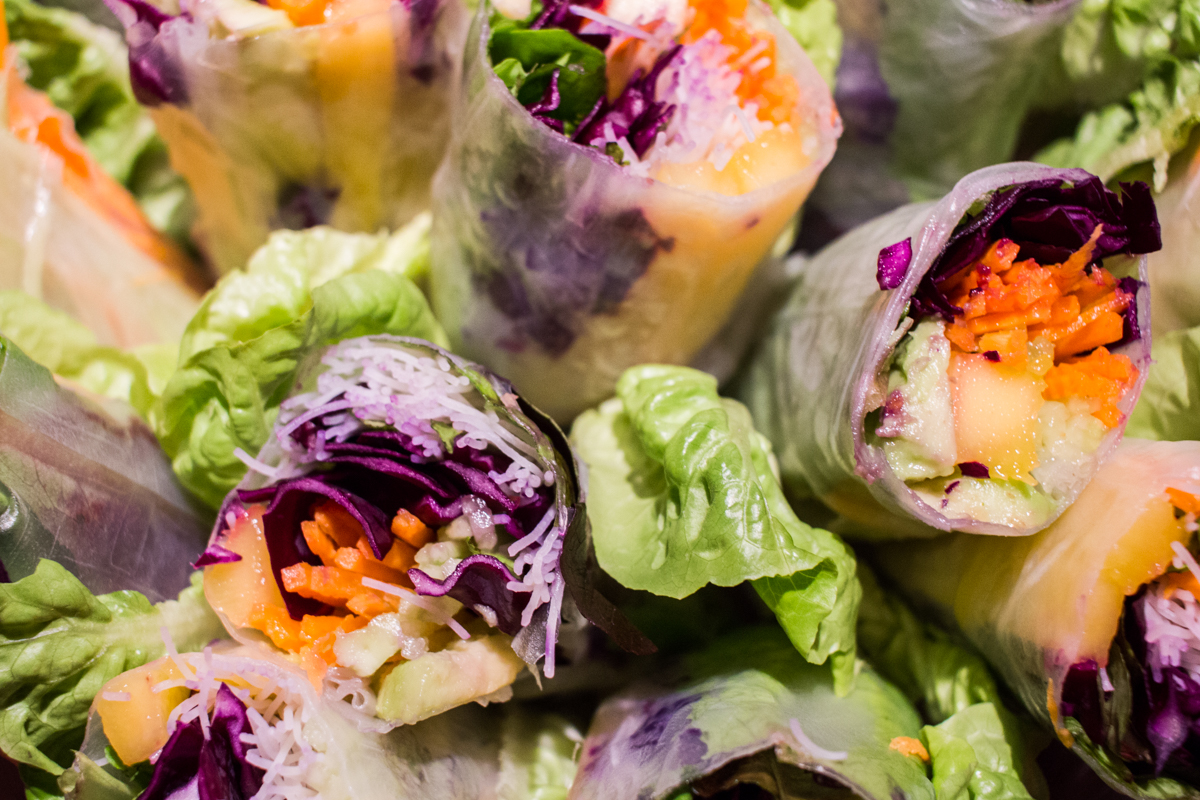 [:]