A granola bowl for breakfast give you a lot of energy for your morning and helps you to hold on until lunch, but the granola you find in supermarket are often too heavy, too light or too sweet. To find the perfect balance for you noting is better than doing it yourself!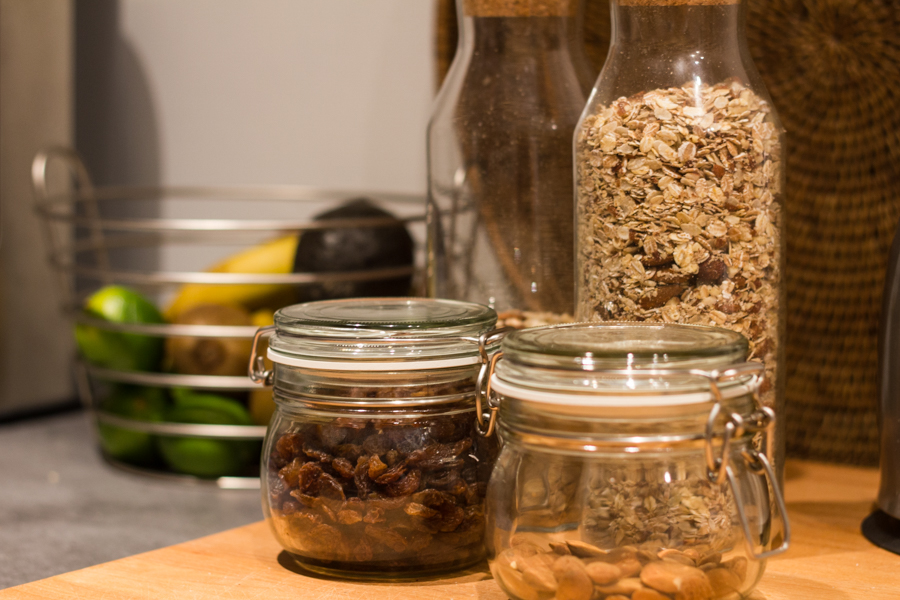 Ingredients
To make my homemade granola I chose a base of almonds and nuts for the taste and crispy, a cereal mix (oats, wheat, barley) to give me energy and chia seeds, a super food full of omega 3 that will add a little crusty touch. You can replace chia seeds by flax seeds or make grilled almonds for even more crispy (watch out the sugar). You can find all the seeds and dry fruits easily in organic food stores, at a greengrocer or some supermarkets.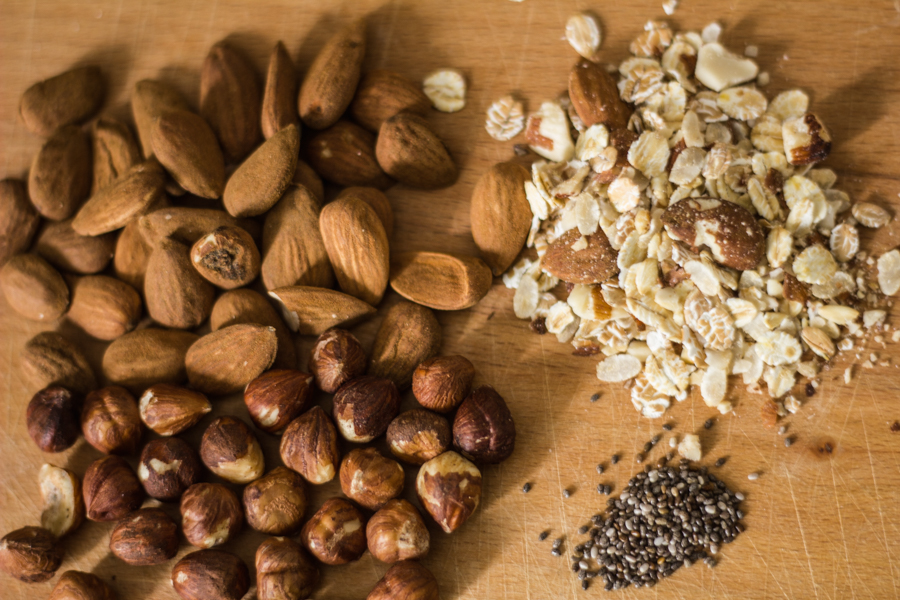 Making
First you need to grind the almonds and nuts. It is better to use a pestle because is breaks the seeds nicer and make even pieces but it's hard work, especially if you're making a big amount of granola. I used a blender and got my almonds and nuts crushed in a few seconds. Watch out to not mix them for too long as it will end up being powder, it's ok if some nuts are still intact. Then you mix everything together with your cereals and the chia seeds.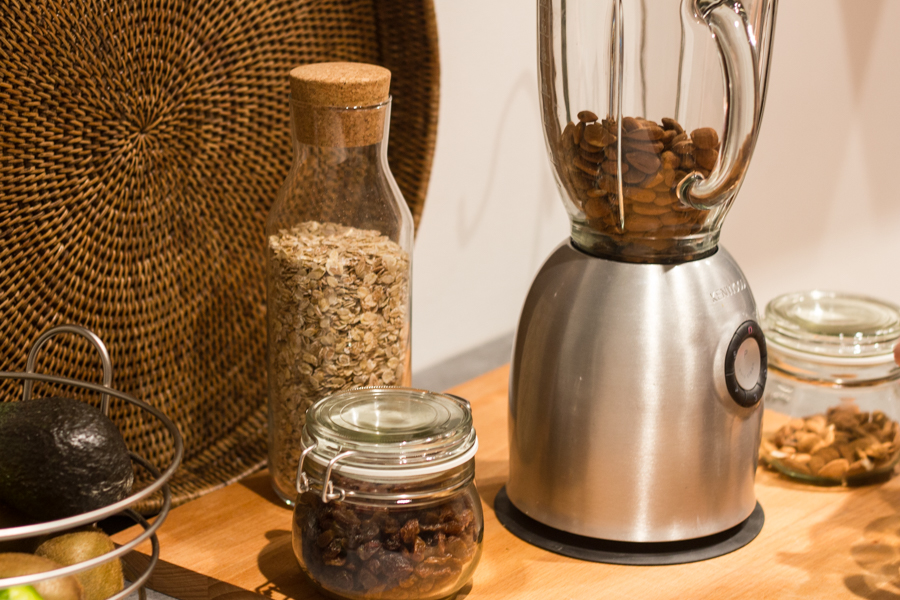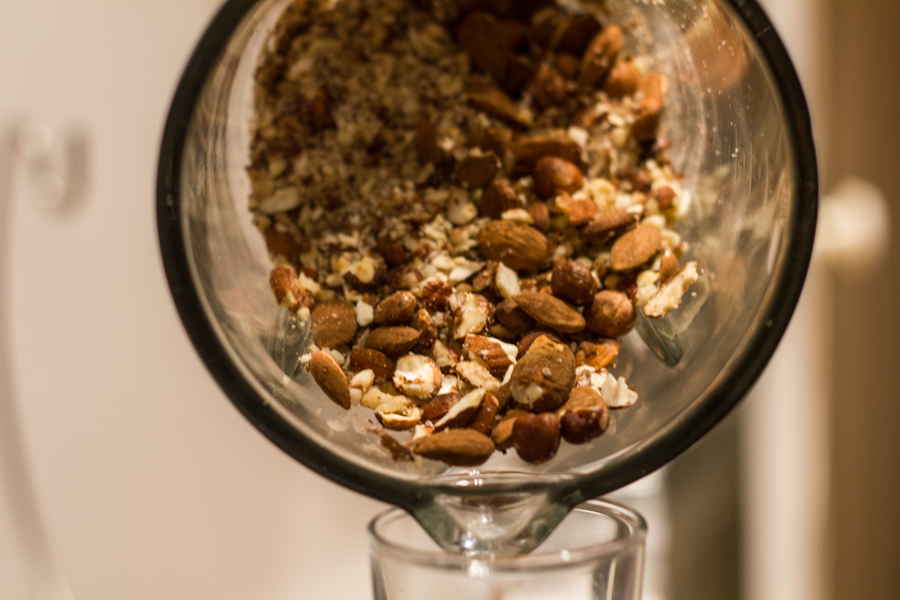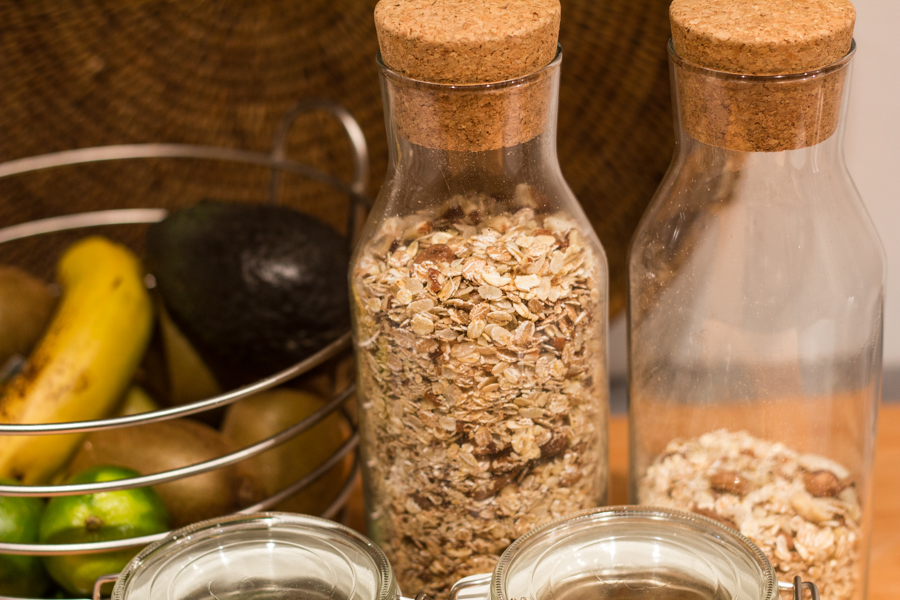 Your granola is now ready ! It is delicious with greek yogourt and honey or agave sirup. You can also add dry grapes, a sliced banana or chocolate chips to diversify the pleasures. Add a fruit and/or a fresh juice and you have the perfect before surf breakfast !