When the waves are not showing up it's the perfect occasion to find new activities and to try new things. After several days without waves in the basque country me and my friends decided to go explore the back country of the pyrenees and give hiking a try. When you're young you often have a lot of preconceptions about hiking and hikers, long walks, nature, and no wifi ! You see hiking as an activity for old people (picture them as aging people with big mountain boots, high waist shorts, a bucket hat and a walking pole, not very sexy) and not very interesting. But when you grow up and you start working it gets more tempting and you are more and more interested in the idea of exploring wide and wild places and enjoying nature.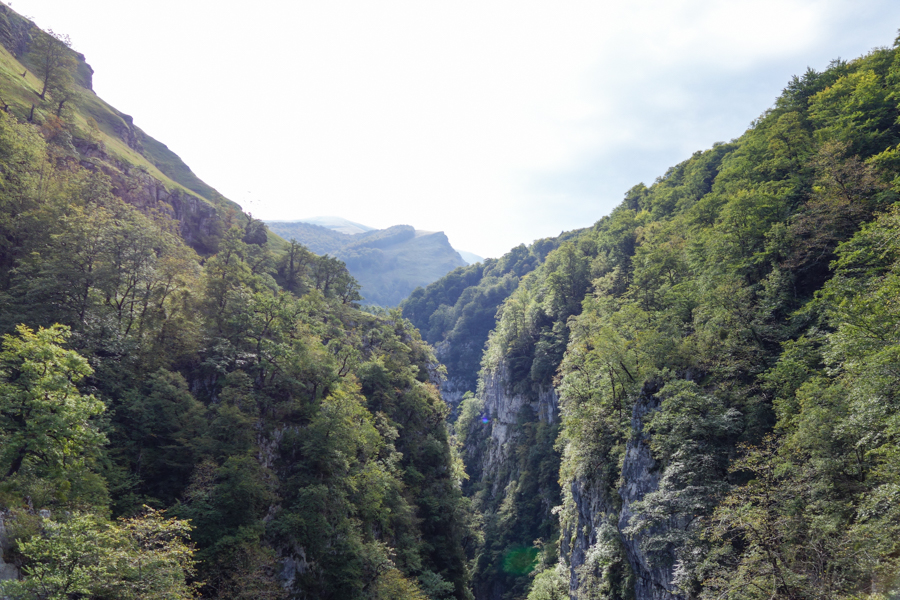 So here we are, on our way to the Holzarte footbridge ! A suspension bridge up to 150m above the void, close to a little village called Larrau. Initially it is a 50min hike to reach the bridge, accessible to everyone, then a bigger hike, around 5h, is also possible for experienced walkers. The hike starts at a little hostel about 2h drive from Biarritz, so we leave early to avoid the crowd and enjoy morning freshness. On the road we can already see the landscape changing, we are in the mountains. We cross huge plains and small mountain villages, we can see way more relief, little streams almost everywhere, and a lot of sheeps !
We arrive a the hostel and realize we are not the only who got up early, everyone is getting ready and we notice that we are surrounded by experienced hikers really better equipped than us. It feels a little awkward but we will only do a small hike to the bridge after all, a legging, a pair of running shoes and a bag pack and we're ready to go ! Beginner's mistake…
First difficulty, we can't find the entry of the hike path. We go around the hostel, a little lost, and finally found a nice family who gives us the right direction. The first steps put us right in the mood, forest paths, a small bridge, a waterfall, a little climbing through the roots, here we are feeling like super hikers, weekend adventurers. But the climbing doesn't seem to end, and it's pretty hard. We climb for about 30min before we finally catch sight of the bridge, breathless as for me. The place is absolutely beautiful, the footbridge gives us a little dizziness but it's bearable. Everyone takes picture and enjoy the well-deserved view.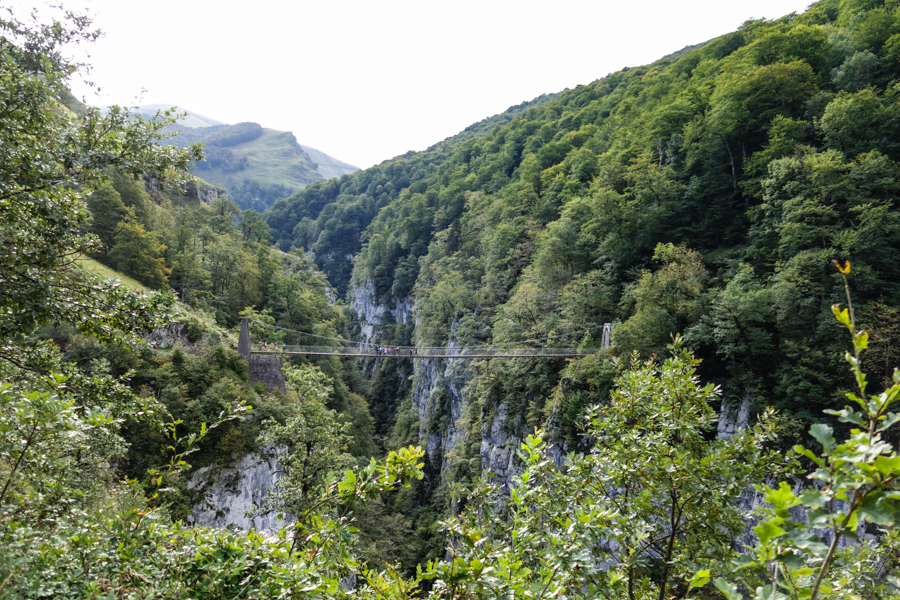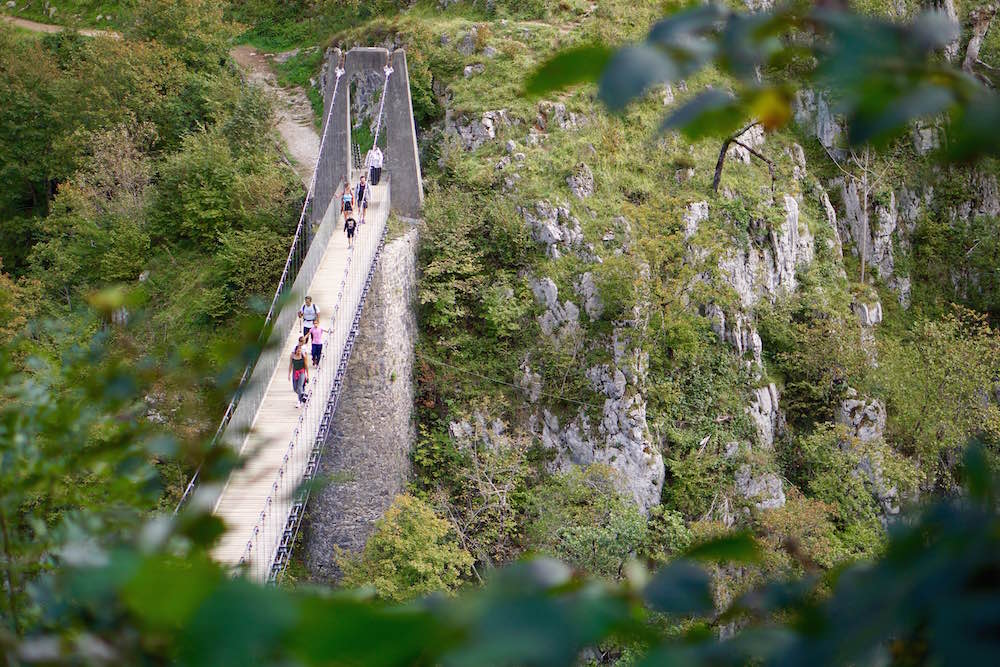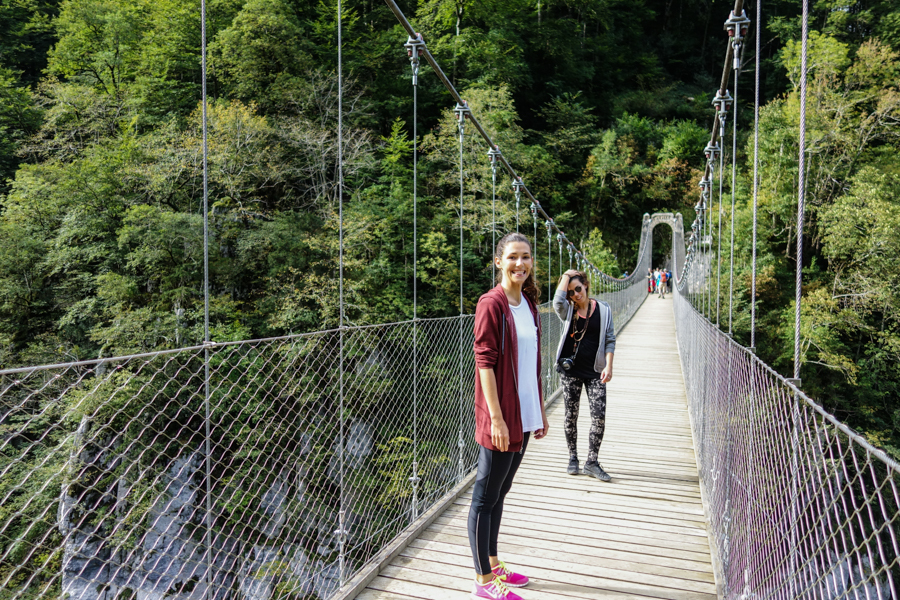 That's where troubles began…When my two sidekicks, feeling adventurous, decide to go further. Here we go beyond the bridge, "just another 30min walk and then we turn around" as they were saying. We arrive at a crossroads and find direction signs written in bask, with no distance or time indication. After someone explains us the signs we decide to finish the loop, in other words the 5h hike. Pretty heavy for a first hike but we don't get flustered and continue at a quick pace.
The next 3h30 were absolutely magical, we almost forgot about the bridge. Forest paths (and a lot of mud, too bad for our running shoes), waterfalls, streams, little bridges, a picnic by the stream, high altitude plains, an incredible view on hills, an eagle ballet, a not very friendly cow family, and nice encounters with other walkers. Most of the time we are alone in nature, we don't check our phones even once, no need, real life is much more interesting at this moment. We breathe deeply, revitalize ourselves, empty our mind, what a pleasure !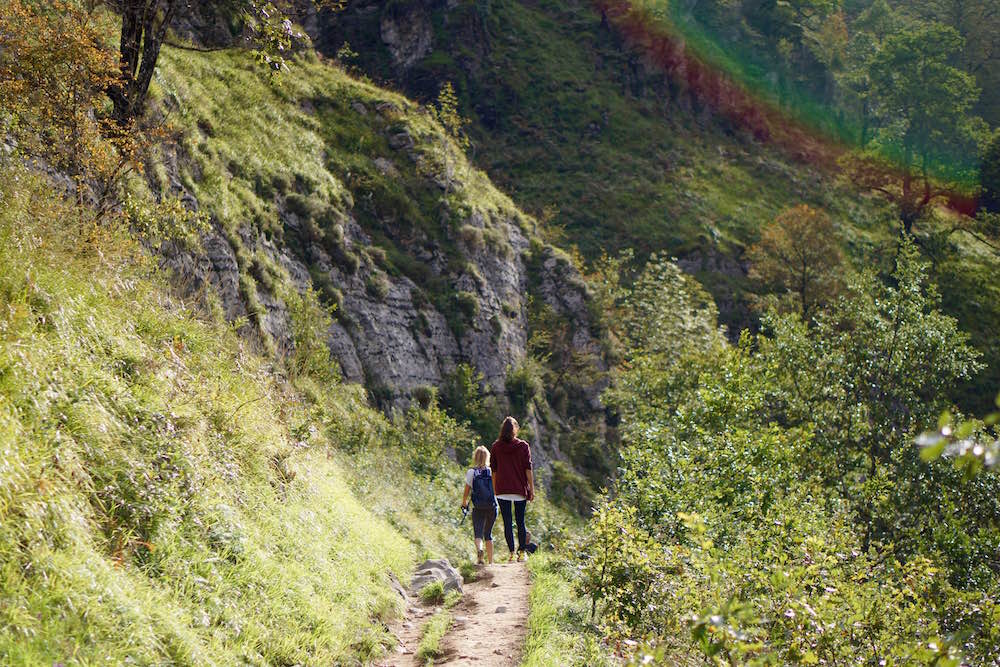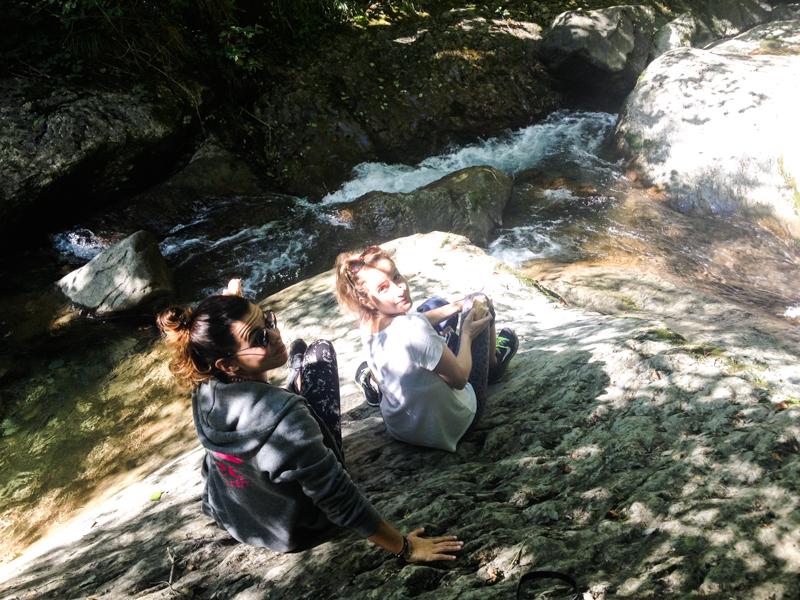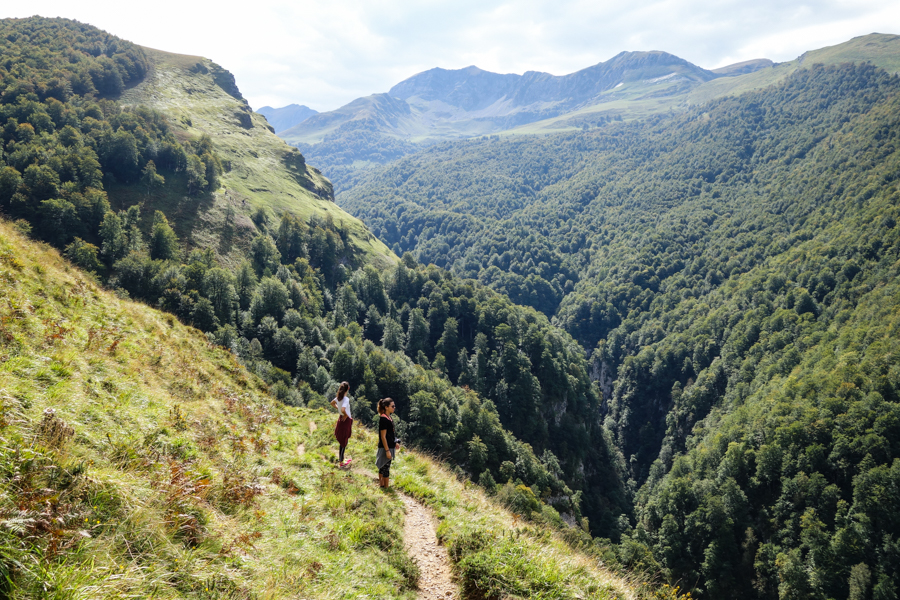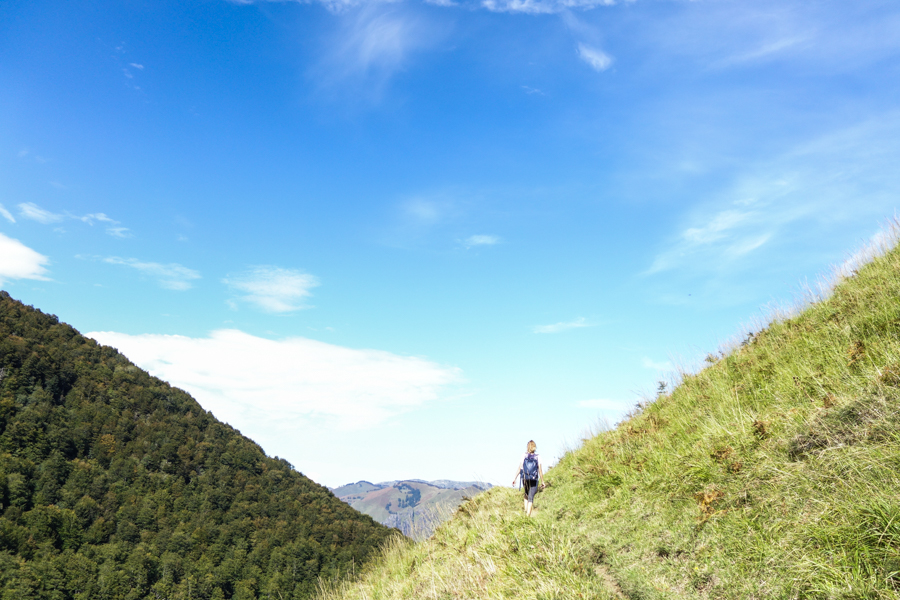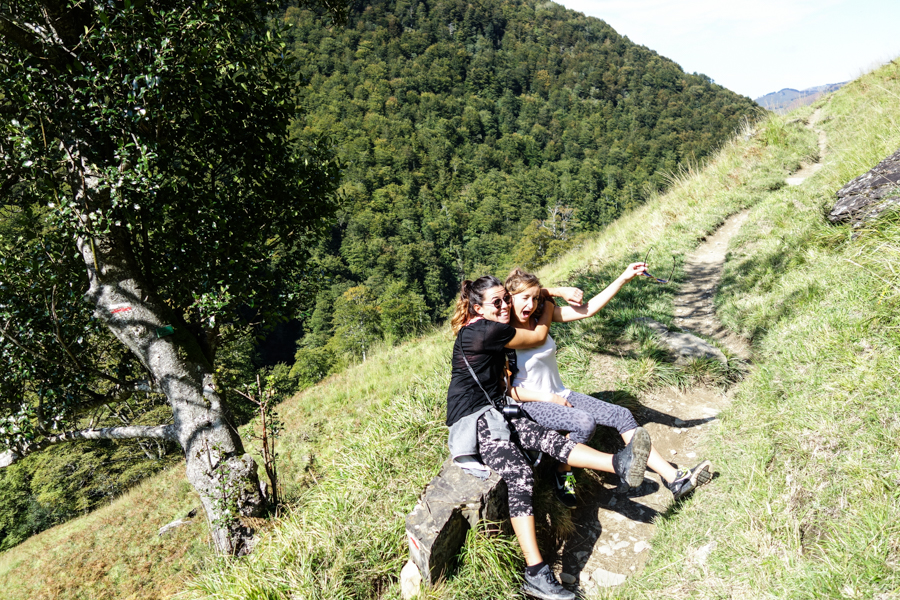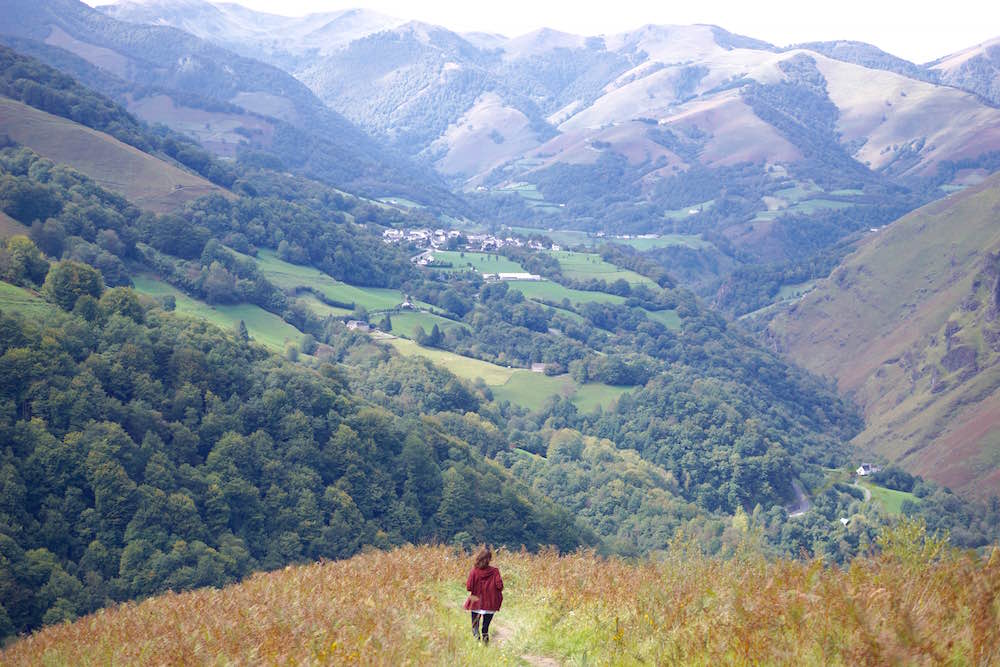 The downhill slope was pretty hard, much more physical than the climbing. We found the limits of our makeshift equipment, mountains shoes would have been a lot more appropriate. The last hour was very painful for the three of us, legs ache, feet ache, no more water, we couldn't see the end of the tunnel. Next time we will know. Once down the hill we are completely exhausted but very happy and proud. the parking lot is now full, good thing we came early. After a few stretching we have a drink at the hostel to recover from our hike, then we drive back to Biarritz light-hearted.
To conclude, this first hike was absolutely awesome and I'll do it again with no hesitation (with a better equipment maybe), it was a great moment shared with my two favorite mermaids. Hiking is super cool and definitely not an old people thing. Can't wait for the next one !
Photo credit :