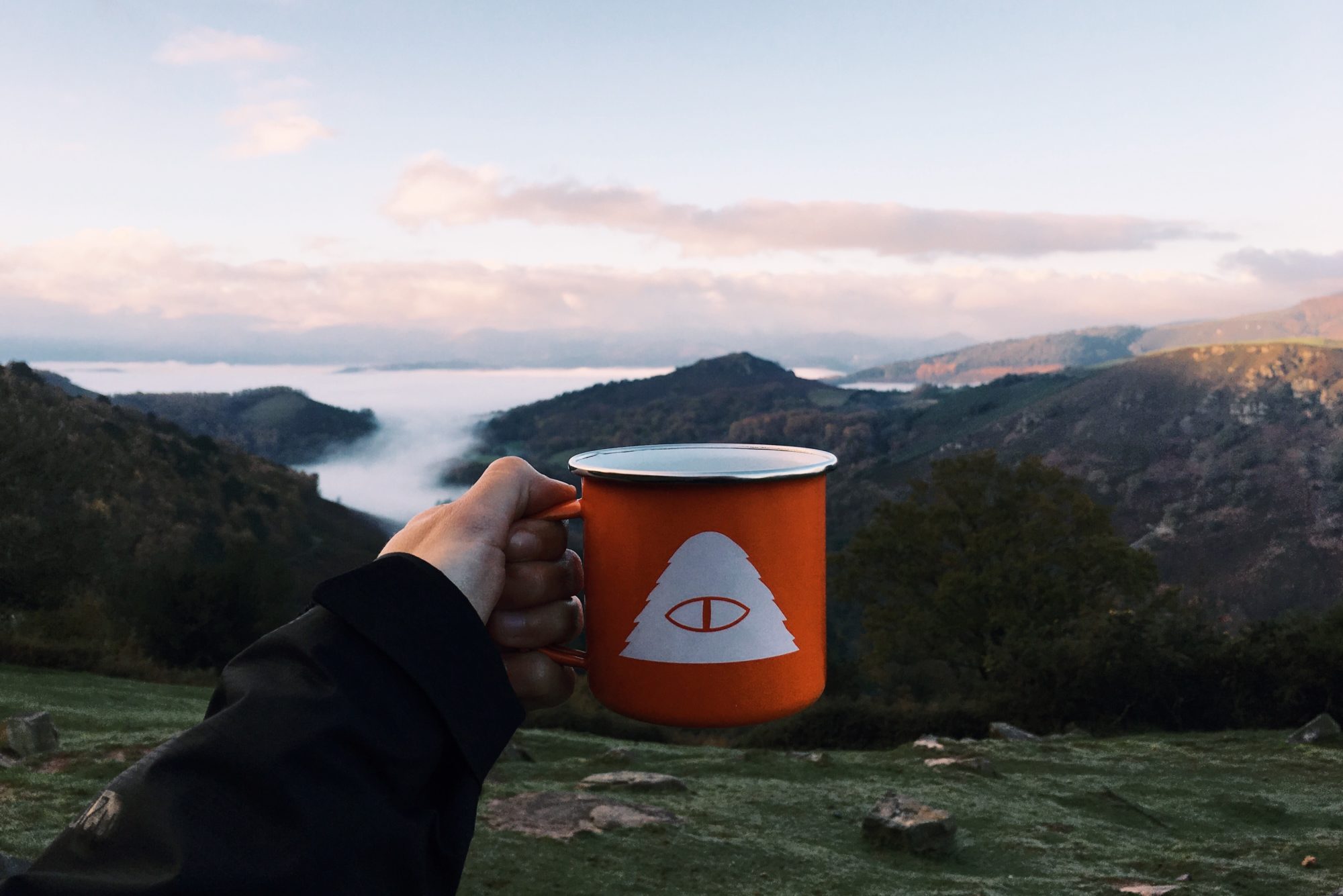 After a tough week, both professionally and emotionally, I needed to decompress a little and to get some fresh air, and what's better than a mountain escape at sunrise to release all the stress and relax! With my friend Lola we left very early from Biarritz, departure at 6:45am, it was still dark but we were super motivated, hiking shoes on and our eyes still a little bit puffy, we drove in the night to Urrugne to do the Venta Yasola hike. About 30 minutes later we arrived at the little parking lot and we saw the huge sign saying "Départ" (start, in french), let's go!
Well, we rushed headlong and off course we took the wrong way, but we continued to walk and ended up at the Venta Yasola after all, by chance. The Fall colors and the pinky sunrise light made the landscape look truly magical, once on the top you can see St Jean de Luz, Hendaye and the ocean on one side, Spain and a cloud sea coming through the mountains on the other side. We took a well-deserved coffee break and rested a little to appreciate the view before setting off again on the way down.
Back to the car we found a parking lot completely full and a lot of people, good thing we came early, as always! I felt so good after this little hike, all revitalized and peaceful, that's a weekend starting pretty well, now let's go surf!
Practical informations:
Directions and route of the hike : Venta Yasola
Hiking time : 2 to 3h, about 6km
Level : Intermediate. The height is quite low but the track is made of rocks and sometimes is very slippery, wear good shoes!