It's cold! Winter arrived very quickly, without further notice, in basque country, and surf sessions suddenly became a real mental challenge, I am testing my motivation every time I have to take my Uggs boots and cozy sweater off on the parking lof, and don't even mention the post session horrible moment when I have to take off my thick wetsuit, gloves and booties in the cold, wind, rain, (snow?), with my fingers so freezing that I don't have enough strength to take off my leash… All the winter surf warriors know what I'm talking about! BUT, there is one accessory that makes all the difference when you have to get changed: the surf PONCHO! Completely hidden under your poncho you can change easier and faster, without having to wiggle yourself while holding your towel with one hand and putting your pants on with the other, with your butt getting some fresh air out of the towel most of the time. And mainly it keeps you "warm" while you're changing, the poncho protects our fragile winter skin from freezing wind and other bad weather conditions, it's not much but it makes all the difference believe me!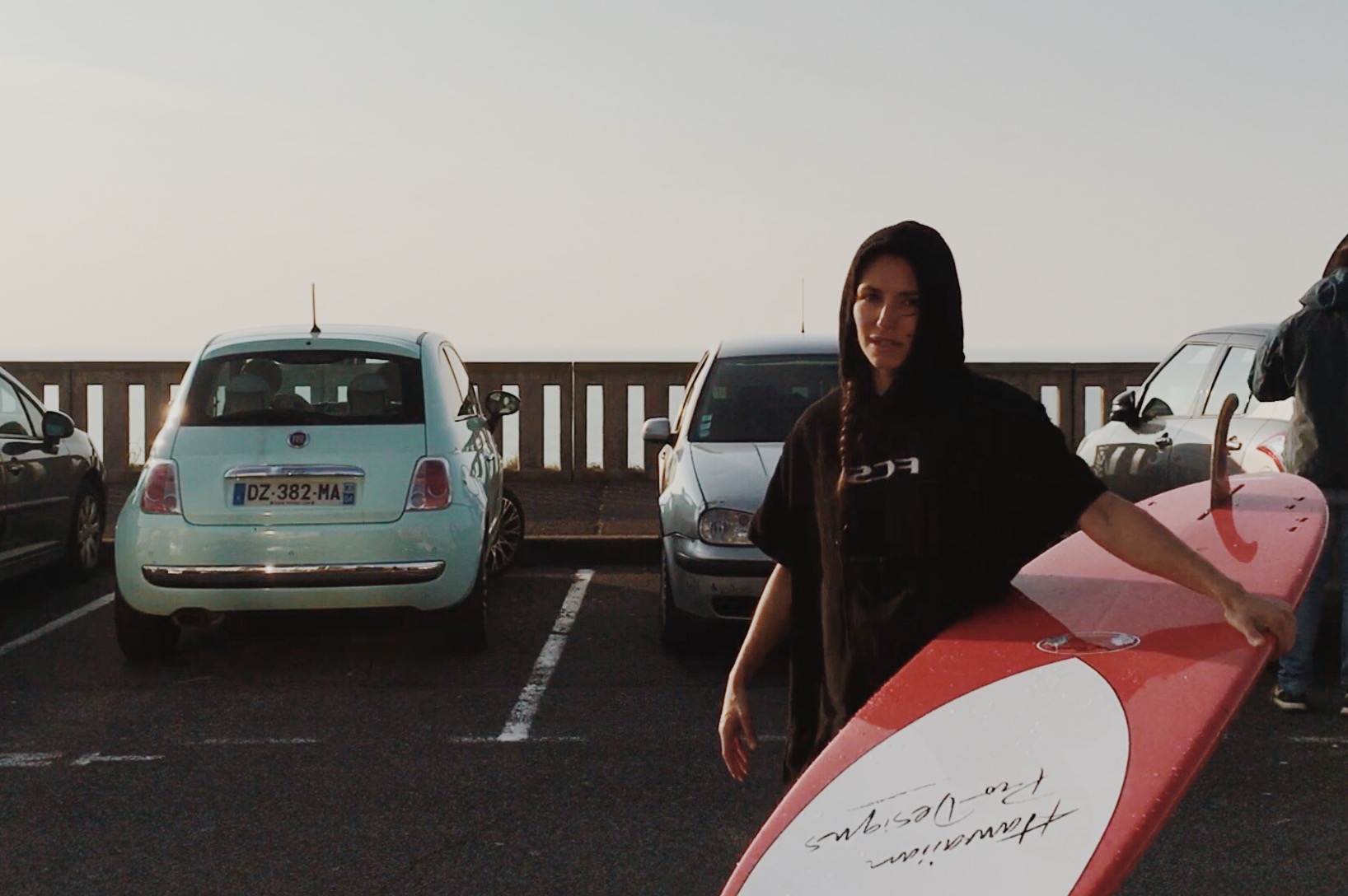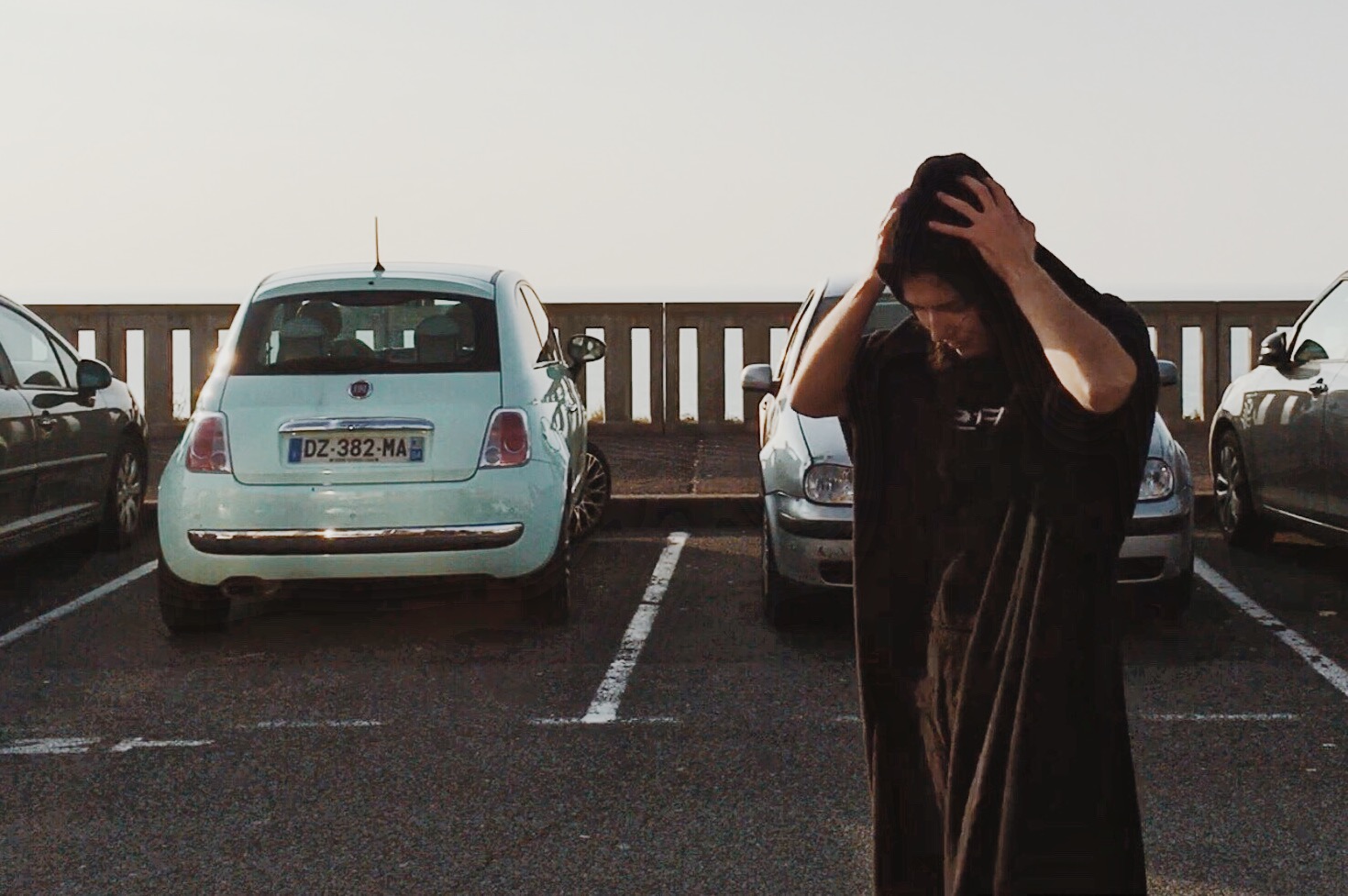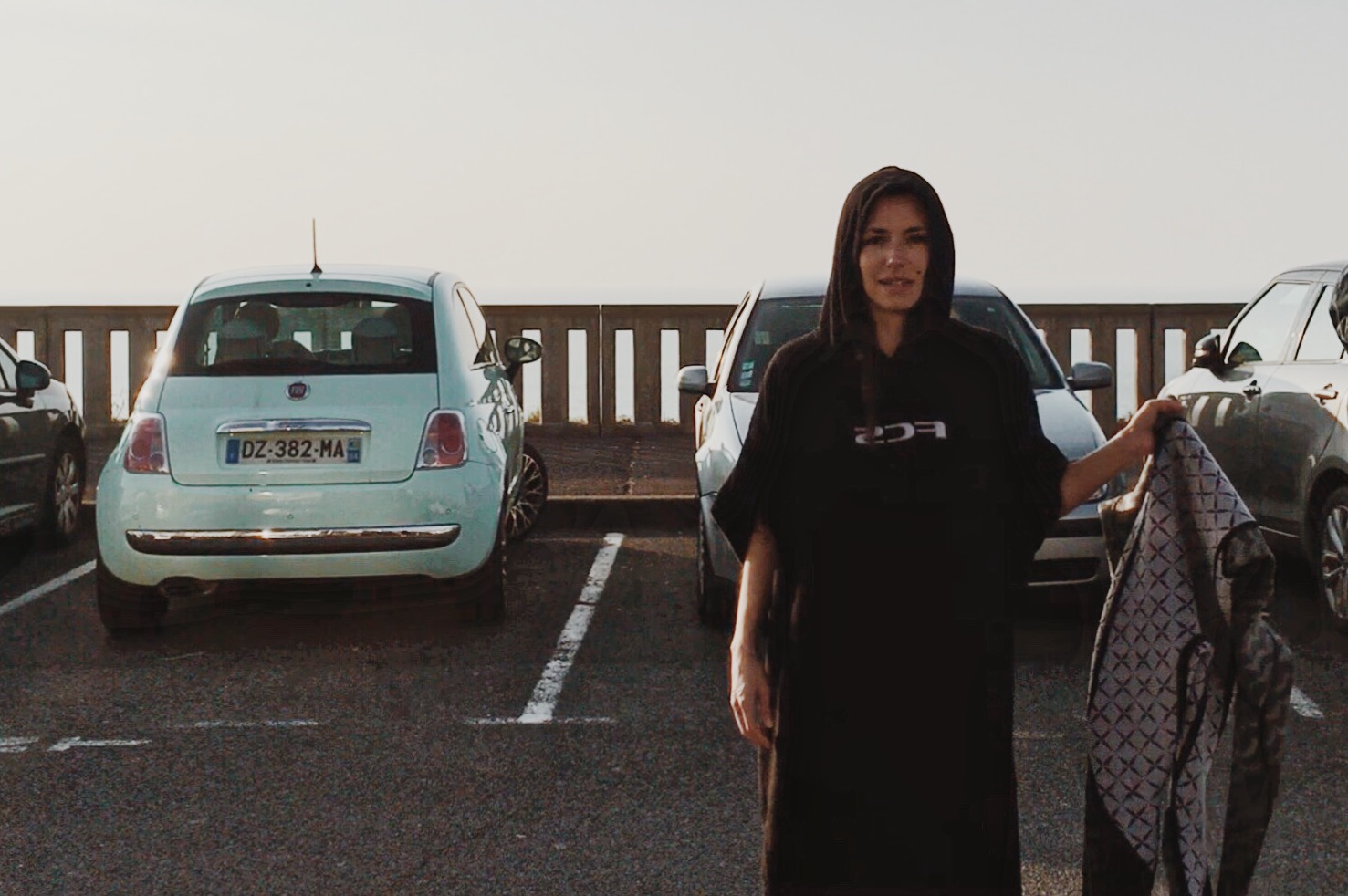 I had the opportunity to test several types of poncho, from different brands, so I made a small market study to help choose your poncho, here is my selection ;)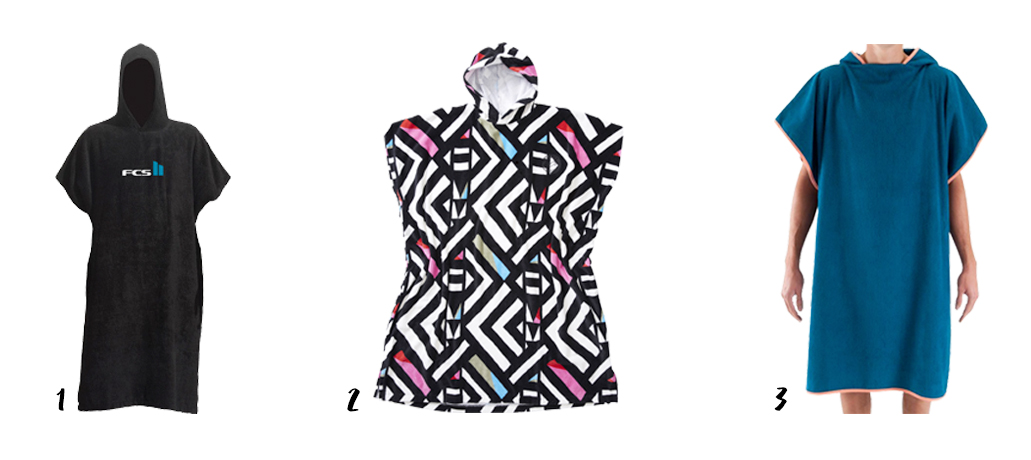 1/ The FCS poncho, the classic
I've had my FCS poncho for years now and it's my go to poncho that I use the most. Very simple, all black with just a logo embroidered on the chest and an inside pocket that you don't really need.
The + : It is not too heavy, not too big, dry very well with its terry towel material, doesn't show the dirt too much thanks to its black color, and the cut fits every sizes, every height, it's the simple and efficient poncho!
The – : It is not really pretty, not feminine at all, and it can loose a few yarns from time to time.
Price : 56€
Available here >> FCS poncho
2/ The Billabong poncho, comfort and style
The Billabong poncho has a nice and colorful style, its very soft material will delight the most sensitive of you.
The + : The feminine and colorful print. It is pretty thick and very warm, very soft too, the material is more like a beach towel than a shower towel.
The – : It is pretty bulky because of its size and thickness, and the material leaves plenty of bobbles on the skin, you probably have to wash it several times to reduce the fiber loss.
Price : 60€
Available here >> Billabong poncho
3/ The Olaian poncho by Décathlon, the most economical
This simple yet functional poncho is very cheap and perfect for tight budget or for an occasional surfing.
The + : An unbeatable price, dries off quickly and has a pretty cool style. It is also pretty thin and is easy to pack in a bag.
The – : The arms opening is a little bit too big, so if you raise your arms people around you might see under the poncho, not ideal if you're very modest. Because it is quite thin it isn't very warm, better to keep it for nice weather days.
Price : 19,99€
Available here >> Olaian poncho
There are also fabric ponchos that are made more to cover yourself while you're changing than really to dry yourself, they are very thin and practical for summer. Then you have microfiber ponchos that are very light and thin, but personally I'm not a big fan of this material, it's great for travel or for the gym but I don't like the sensation when drying myself with it, it makes me cold and I never feel completely dry.
I hope you'll find this little selection useful and that you will stay warm under your poncho all winter!
Have a good surf :)
Talk soon!