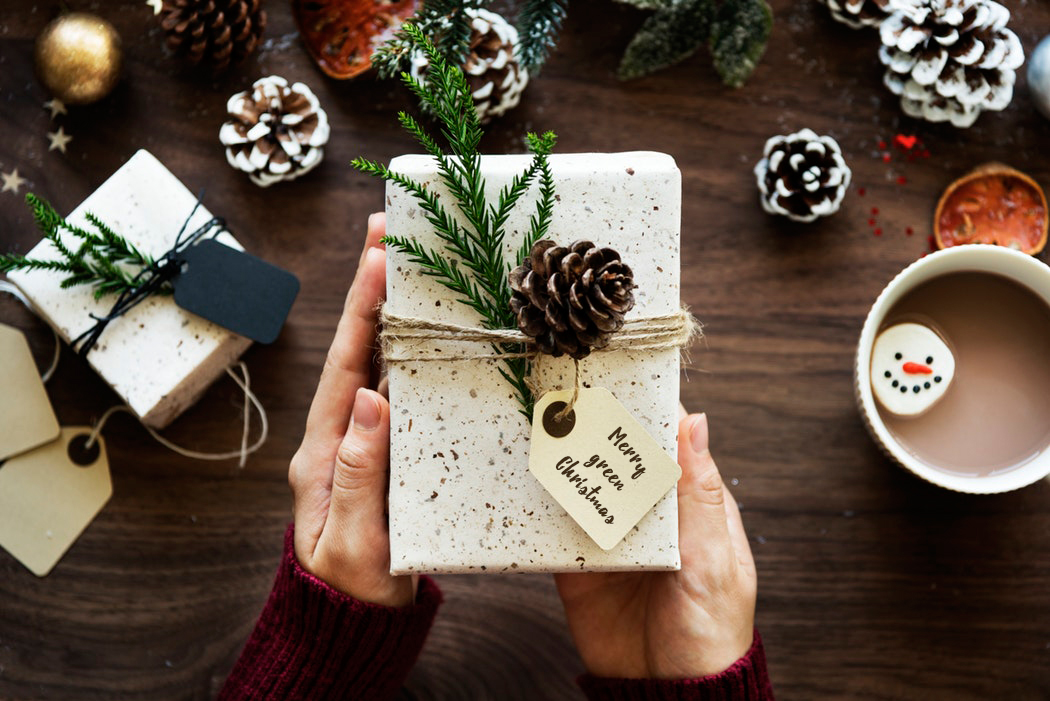 Christmas is just around the corner and you can already feel the shopping frenzy in town and in shopping centers. I love this time of the year, when cities are enlightened and we wear warm coats and beanies to go shopping, looking for the perfect gifts to put under the Christmas tree. It is always very nice to spoil our family and friends, I usually engage in the Christmas gifting tradition with great pleasure, but this year I can't help thinking about the down side of this overconsumption period.
Because let's face it, the purpose of Christmas gifts isn't really to fulfill a need, and we tend to offer things that are not always useful, even completely pointless sometimes. There is a sort of social obligation to offer something for Christmas, even though the person really doesn't need anything or when you're out of gift ideas, and we all once ended up with that ugly pair of socks you'll never wear or that book you'll never read. Even though I love the Christmas spirit I have to admit that this overconsumption and this waste of money and ressources bother me a little, so I decided to make my Christmas gifts differently this year.
I suggest we offer eco-friendly gifts to our families, meaning products made in a sustainable way or with recycled materials and/or that have a low impact on the environment. By choosing to offer gifts both useful and eco-friendly you reduce the environmental impact of your Christmas shopping and you encourage your family and friends to have a more sustainable attitude as well, it's 100% positive!
Here is a selection of eco-friendly gifts ideas that are both cool and not harmful for the planet ;)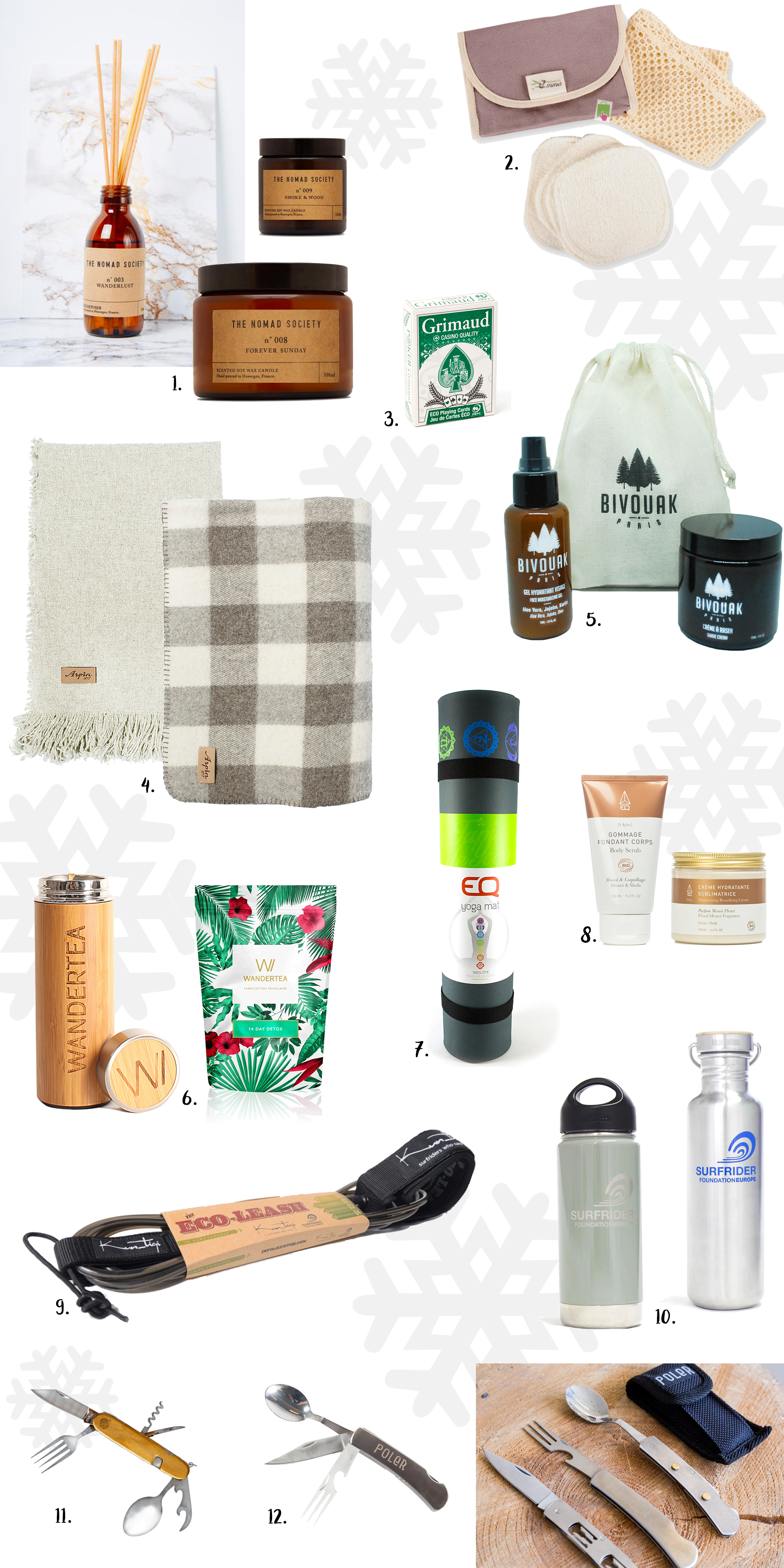 1 – Home Fragrance 25£ & Soy Wax Candles Nomad Society 15£ et 35£
2 – Make-up remover reusable discs Les Tendances d'Emma : Kit Eco Belle Nomade 9,90€
3 – Deck of cards Grimaud Green range PEFC 2,70€
5 – Organic shaving set Bivouak 64,90€
6 – Isotherm bottle Wandertea 17€ & Detox Tea 14 days 35€
8 – Organic body scrub EQ Love 16,95€ & Organic moisturizing beautifying cream EQ Love 20,95€
10 – Thermos and bottle Surfrider Foundation 26€ et 28€
11 – Olive wood detachable camping cutlery Nature & Découverte 14,95€
12 – Poler Furry Font Hobo Knife 19,95$
And also a few books !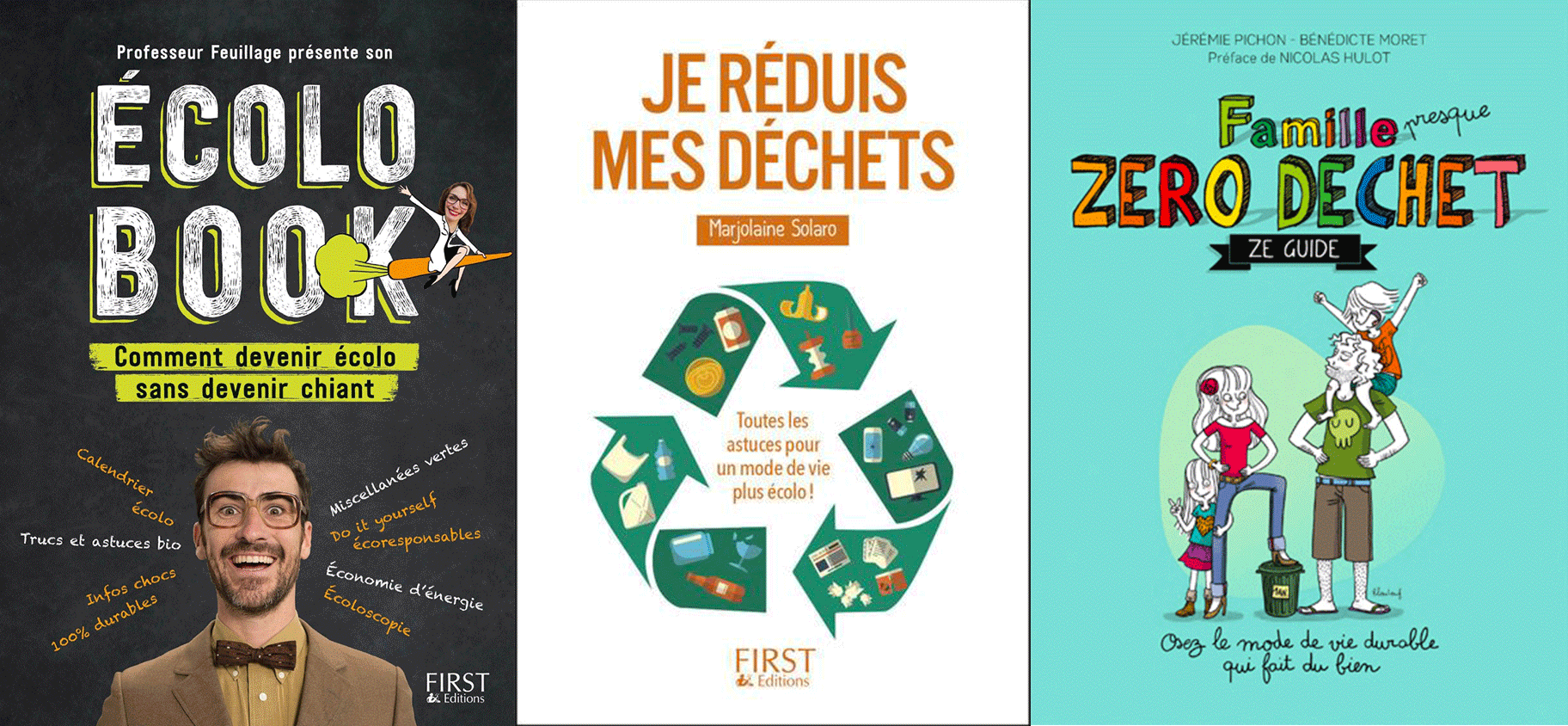 Ecolo book – Comment devenir écolo sans devenir chiant 14,95€
Merry Christmas everyone :)